How I made a delicious Yoruba vegetable soup called "Efo riro" garnished with dried fish which was then eaten with semovita.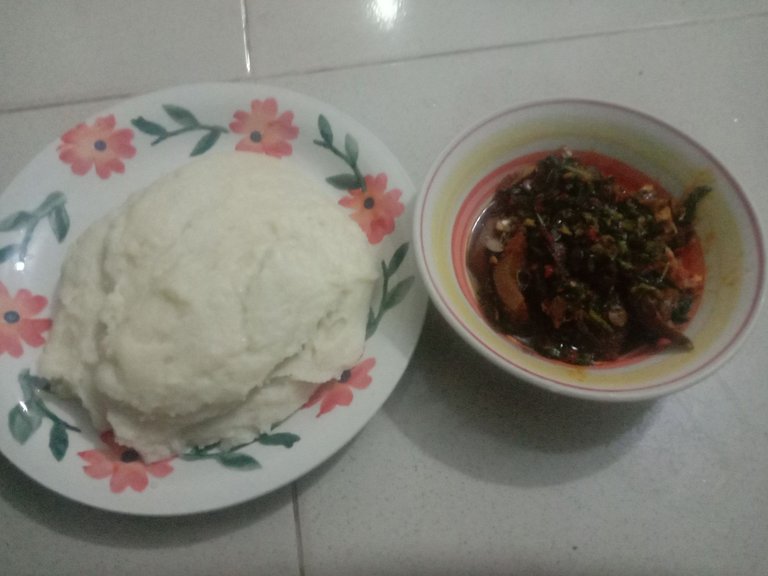 ---
Good morning Hivers 💖
I'm so excited to share with you this morning how I made this delicious meal, (semovita and vegetable soup) in this amazing community. This is my first time posting here and it's so amazing being here. This particular Vegetable soup is commonly known as EFO RIRO among the Yorubas, that's the western part of Nigeria.
In the family of five, there is no female except my mum, so we the children are just boys. No option than to just be of help whenever mum is in the kitchen.
So she took her time teaching us how to cook all kinds of meal, soups especially till it eventually became an habit for us.
Cooking is what I enjoyed doing. So this morning I will be sharing with you how I made this delicious meal, the recipe and the process.
RECIPE
Pepper
Vegetables
Fish
locust beans
Palm oil
Seasoning
Salt
Cow skin
Onions
PROCESS
Cooking a vegetable soup does not requires more, just the necessary things ready and follow the process.
What I did first was blending the pepper and the onions.

Next, I cut the fish and cow skin into pieces then wash thoroughly most especially the cow skin.

Then I got a tin cup of oil ready, washed my locust beans cause it carries sand most times after which I washed the pot.
COOKING PROPER
I put the pot on fire, added a tin cup of oil enough for the soup and leave for a minute or two to fry.

Then I poured the pepper and the onion already blended and stir. After that, I added the locust beans, leave for 2 minutes also then i added my seasoning and leave for 3 minutes.
Next I poured the fish and the cow skin and leave for 5 to 7 minutes.
---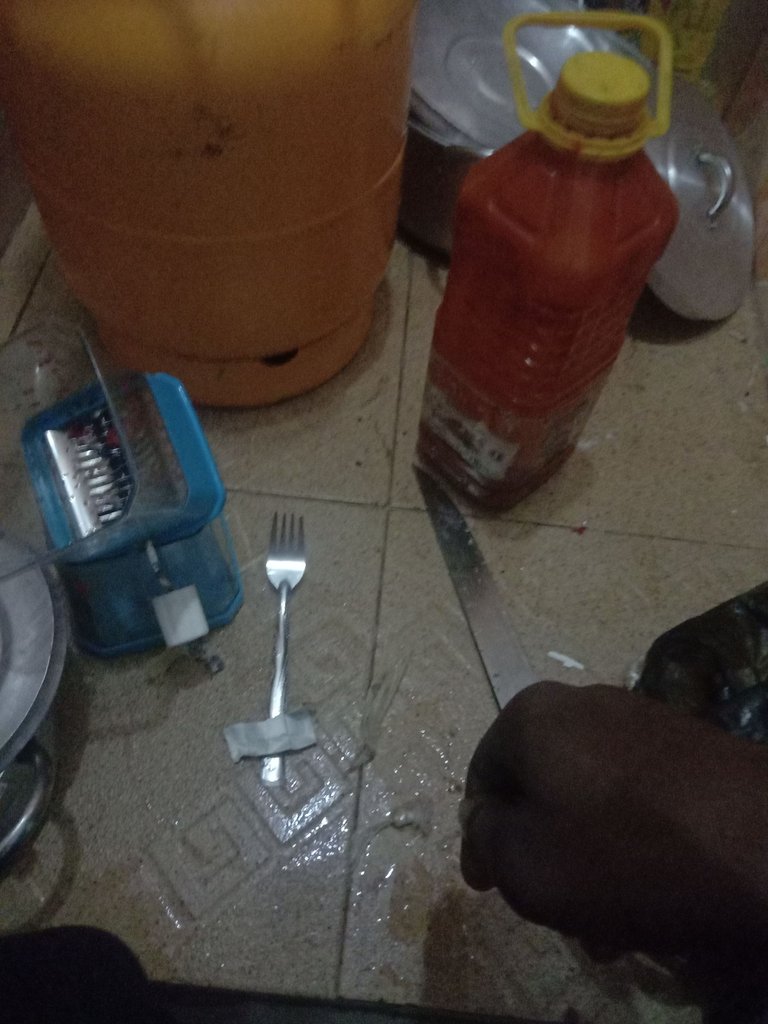 ---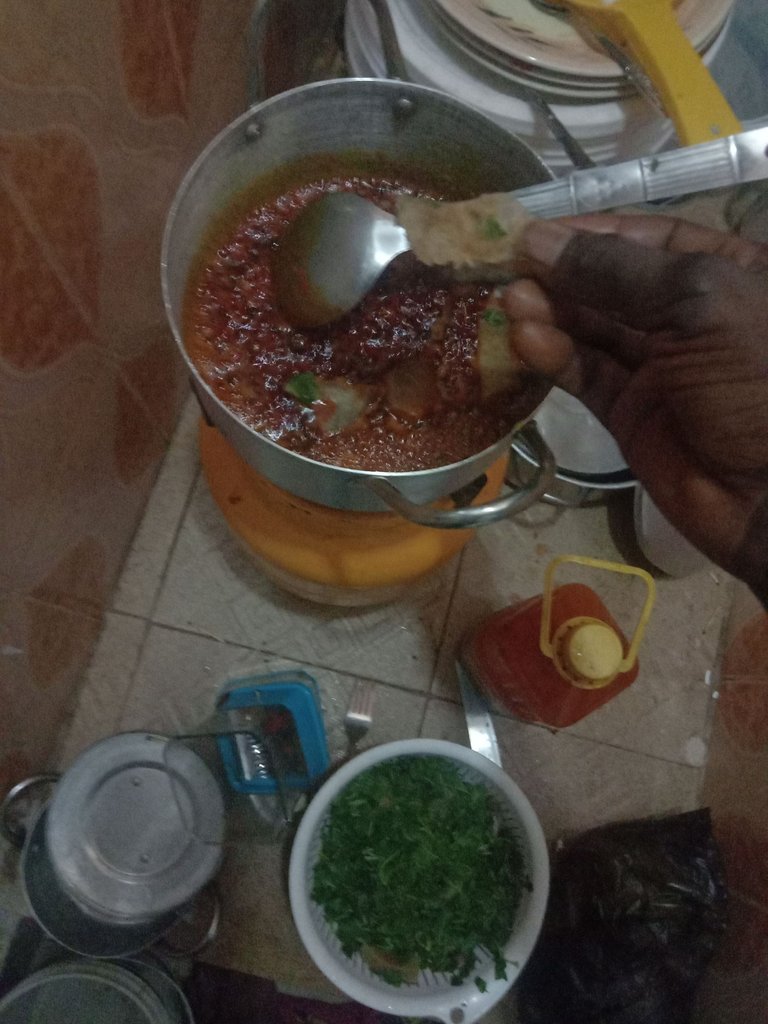 ---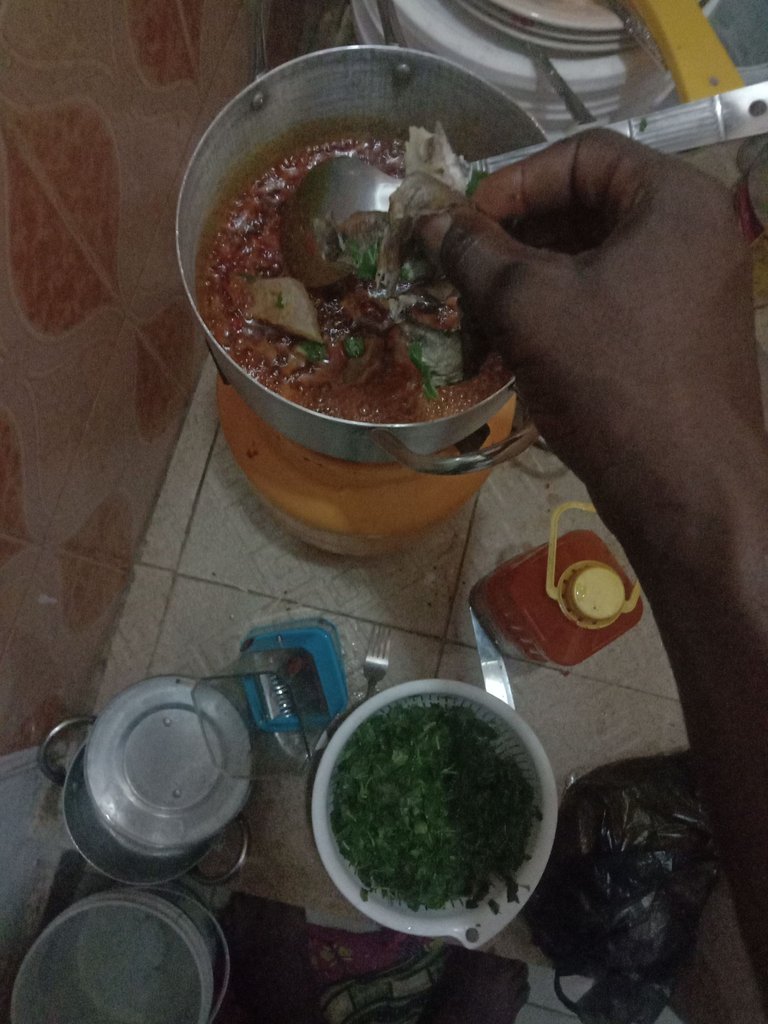 ---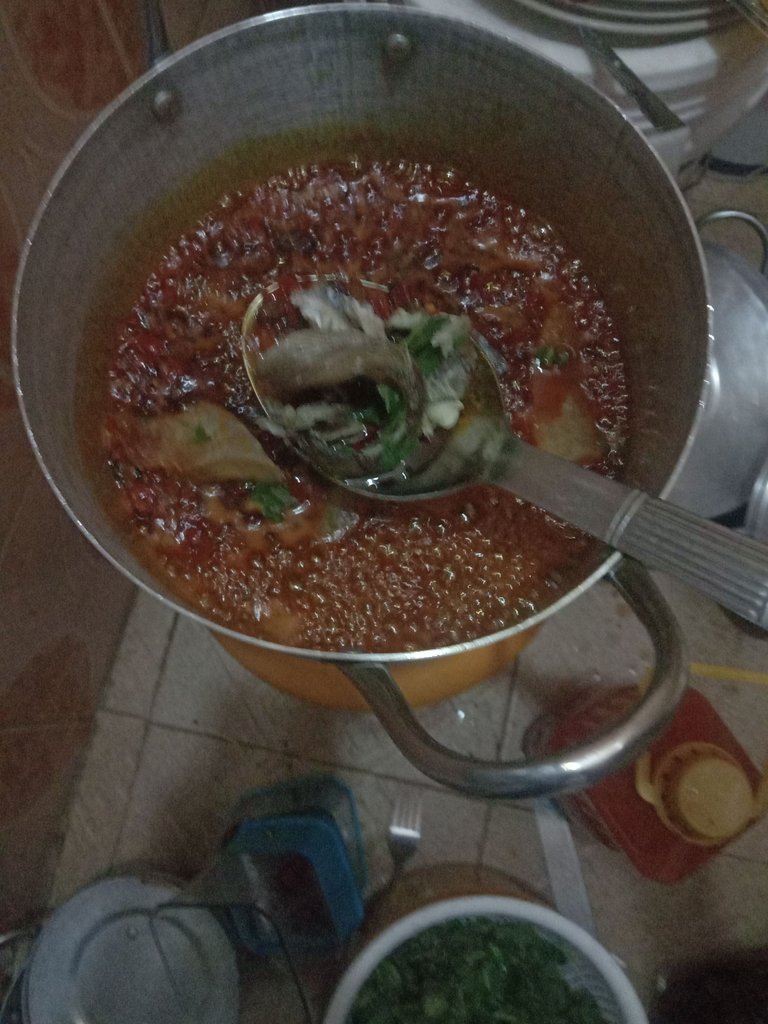 ---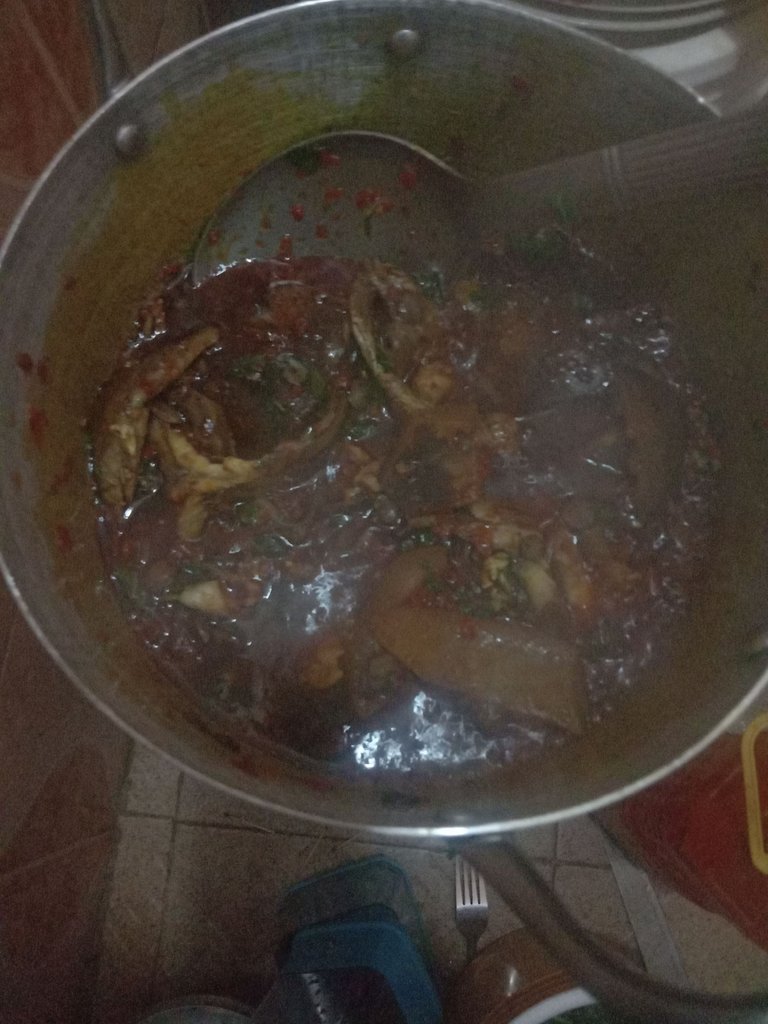 ---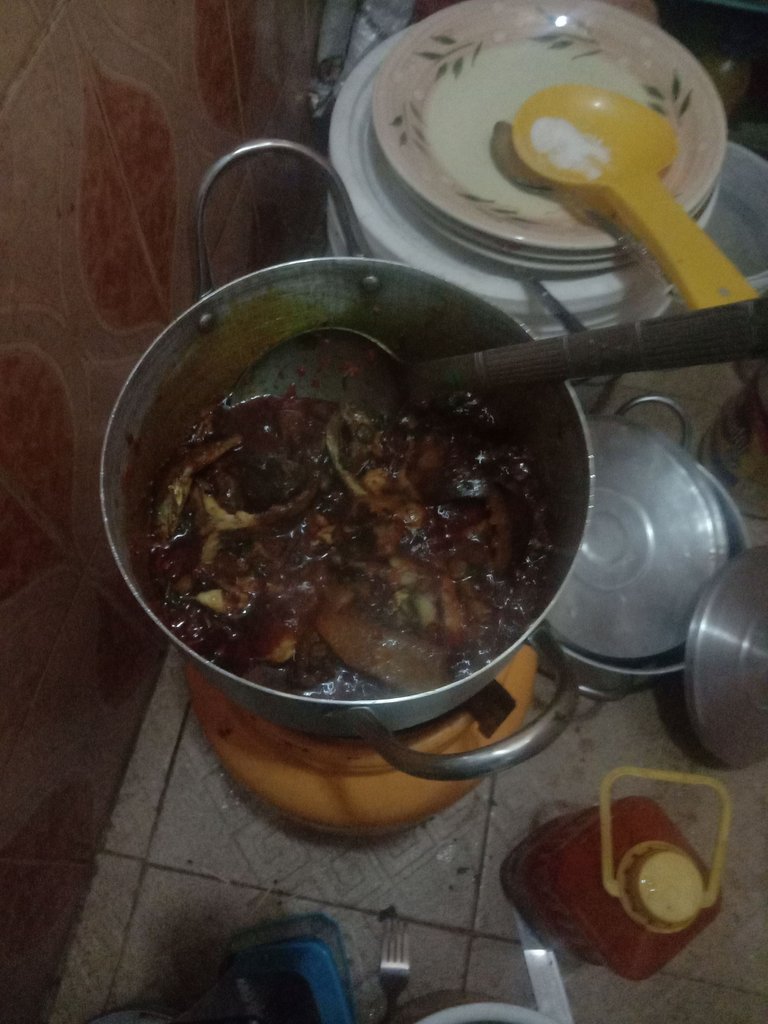 ---
After it Must have steam so well then I poured the vegetables and cover it up for 5 minutes too
---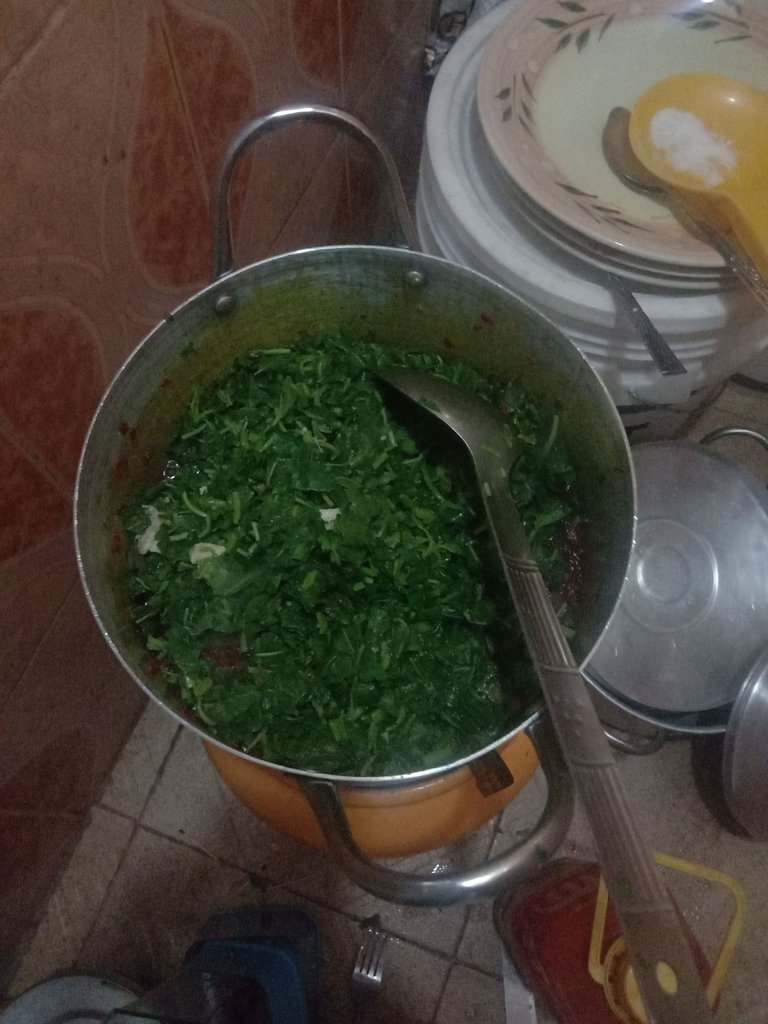 ---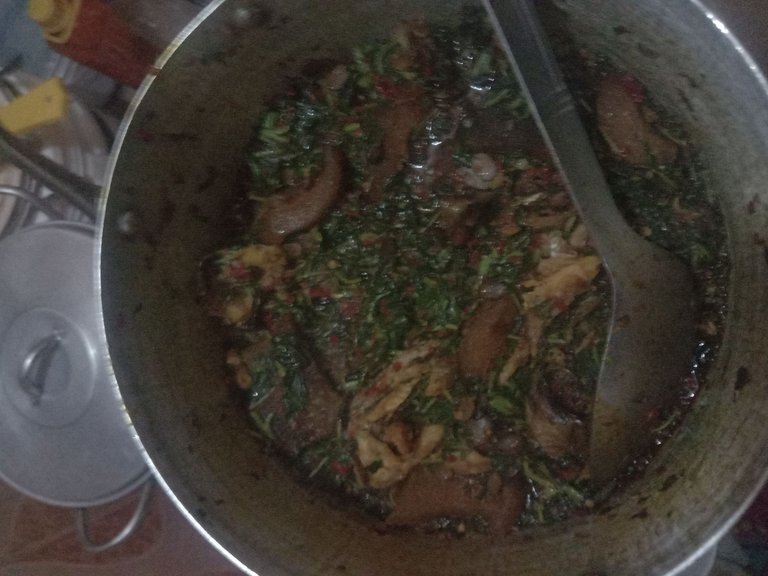 ---
At this moment the soup is ready to be served.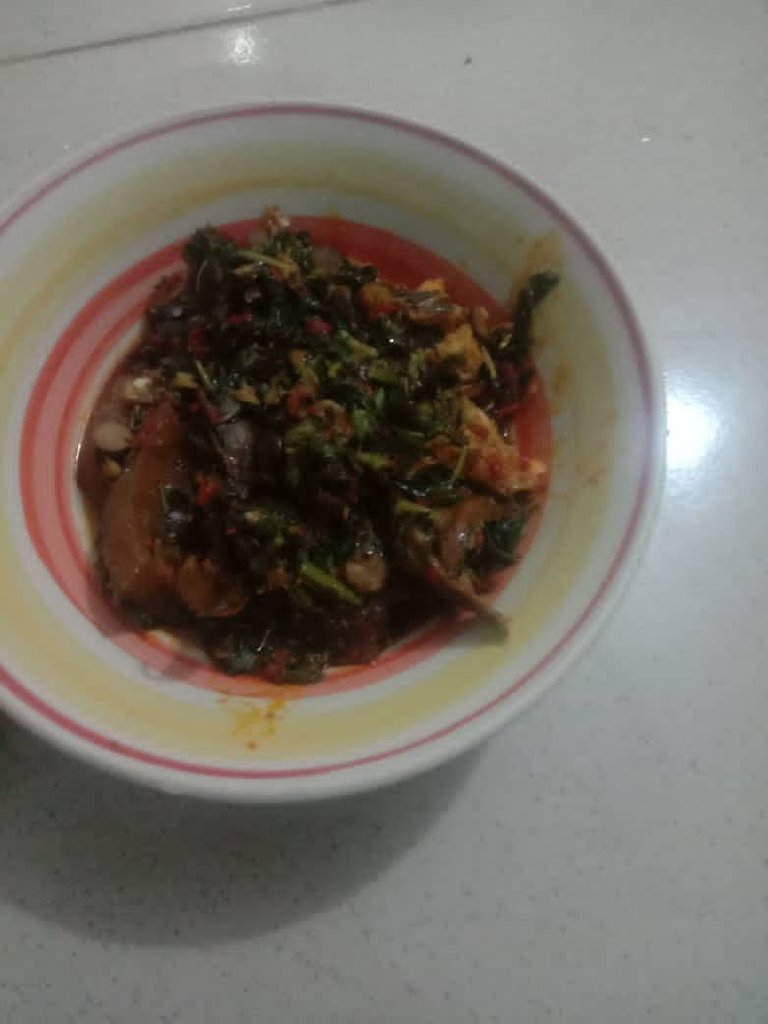 ---
The soup was served with Semovita nd trust me, this is a delicious combination.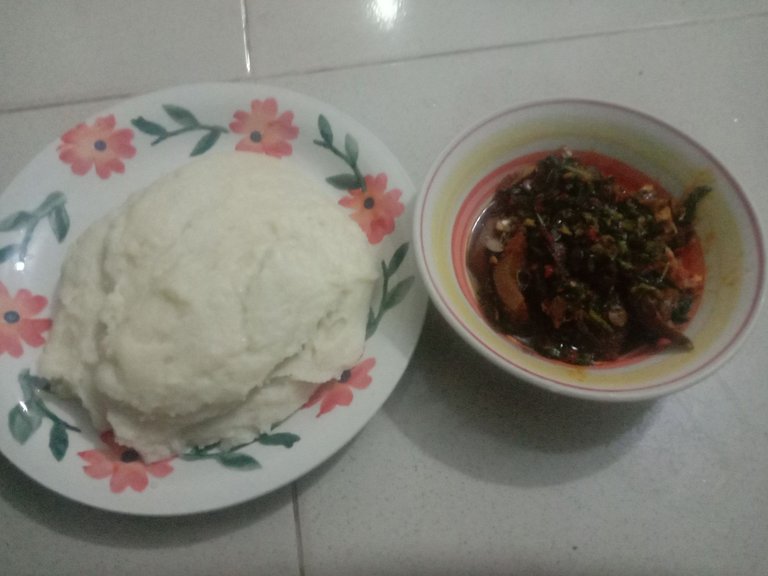 ---
THANK YOU FOR STOPPING BY. HAVE A WONDERFUL DAY.
---
---