Ecotrain QOTW: Season #7: 5 AMAZING THINGS ABOUT KIDS AND PARENTING
How are you @ecotrain community? I have been waiting for so long for the new question but I never found it. I confused about what post I should do today and then I checked this. Thank you for, I have one day enough time before it ends.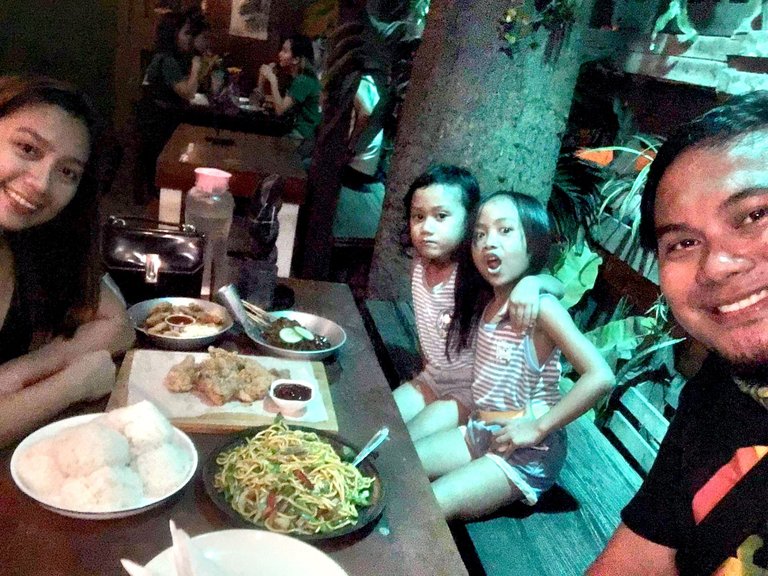 Grab this picture from the messenger of my son. He is a loving husband and a father to my two grandchildren. My son is my only one child.
What are the amazing thing for kids and parenting?
Being a daughter of my parents, a mother and a foster mother of the youngest daughter of my employer is not an easy game to play. I had been experiencing so much pain than happiness. But everything has a reason why it happened. It made me a better person. What I learned from my parents which was not satisfying for me being their daughter, I applied it to my only son. It became a cycle of our life.
My mother was a disciplinarian. She wanted me to grow up full of the knowledge of the basic work a woman should know. Because she realized it when she got married to my father, she didn't know how to cook and how to wash clothes. They belonged to a good family and her parents had money. They had a helper to do the chores, and she was just doing her school works. Unfortunately, she got married at 15. That was her big regret and she didn't want it repeated to me. She guided me. But her guidance was too painful and was not suited to a child like her at that time. If it happened to this day, maybe she will be charged with child abuse. I was the eldest among siblings and I tasted all the worst from my mother. I was not a hard-headed child. I did my best but because I was a child, I made wrong moves and she hit me with anything that she was holding even a hardwood. Her hands slapped my face all the time. I cried with so much pain but I didn't have regrets. I never hated my mother and I loved her more and more because if she didn't do it, maybe I am not the same as what I am doing now. I have the patience and understanding and knew everything when it comes to all kinds of work. I considered the discipline of my mother to me was an amazing thing they never knew. People said it was over, but the result came out good to my side. Don't judge my mother, I was the victim of her earlier motherhood moment. She didn't know how to adjust to the situation in how to deal with a kid properly. I forgave my mother from the deepest chamber of my heart. She was already in heaven a year ago and yesterday was supposed to be her 68 birthday.
As a mother
I controlled my emotions when my son was a child. I never hit him because I knew the feeling of being hit by a hand or a thing in my hand. When he got wrong, I hugged my child. At that moment, when my child was too young, I was too busy working for greener pasture. I worked hard with our business before. I let him stay with my sister most of the time. Whatever I have not tasted in my childhood life, I worked hard so I could give them what his basic needs were. This situation being away from my son had a big difference in my life. The more when I worked abroad. The amazing thing that I should suppose to experience did not happen.
Because I was far from him and not living with him for 24 years, I exchange everything with my money, my salary was given for his school needs and food. Now that he had two daughters, I noticed how he loves the children. I invited him here to Saudi Arabia but he just stayed for 11 months for his 1 and 2 years old daughters. He said to me that he doesn't want his daughters to grow without him on their side. He didn't want to repeat the story between him and his daughters. I was shocked by his revelation. I cried because I planned to stay here with him. But I respect his choice and decision.
Taking care of child here
My employer has 7 children and they are hands-on with their children. The youngest one was entrusted to me when my lady boss was diagnosed with breast cancer. They always had an out-of-town trip for her sickness have. Her younger daughter was entrusted to me in 10 years. I love the child, not my child but I am with her for 15 years now. She grew up on my side. She slept with me until her puberty, she was separated from me and have her room. Children either boys or girls, when puberty came, should sleep alone. They could not sleep together in one bed even if they are sisters or brothers.
Talking of my relation to the youngest daughter of my employer, it is an amazing thing that happens to us. I have no daughter and now I am considering her as my daughter and she is also taking her feeling as a child of me. No one can prevent it even her parent. She is calling me Nanay(mother in Filipino language Inay) I never taught her to call me that word but she was searching it on the internet on how to call me like a mother. I was shocked but I know she loves me because I love her just like my own daughter.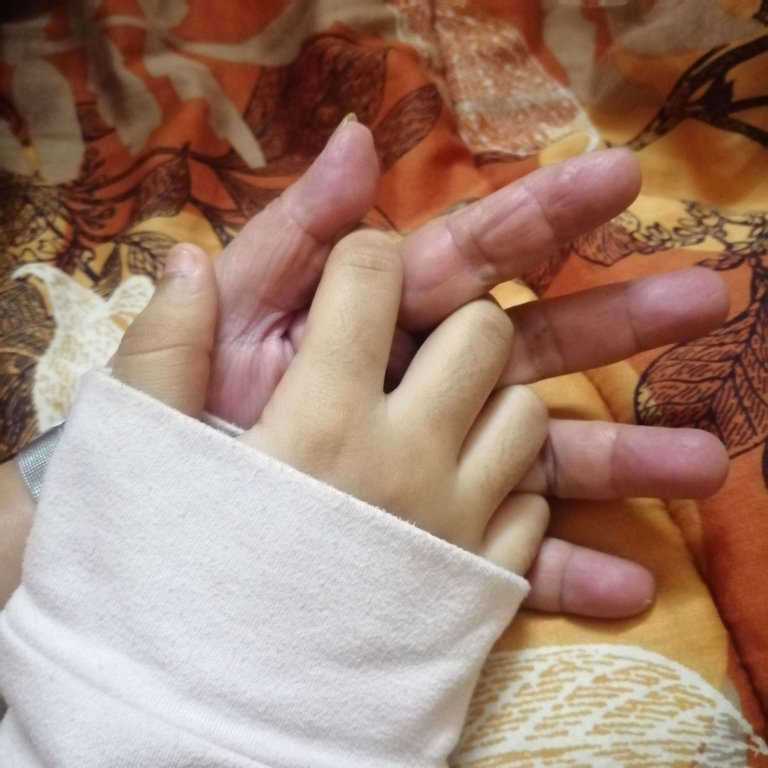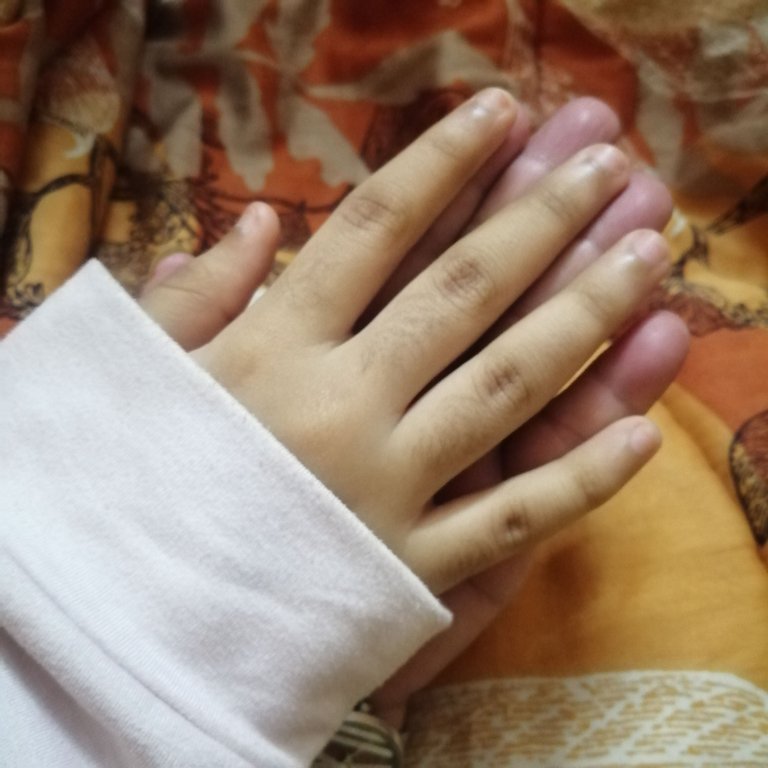 Our hsnds all the time must be like this.
My son and this fake daughter saw each other 4 years ago when my son visited me.
All of these cycles of my life are just so amazing things happening to me. Good parenting gives good results that we harvest in the long run. I deserve it because I know I am a good parent, a good daughter and foster mother.
That's all and have a good night!
Thank you @ecotrain for this good question of the week.

Hive On & Keep Safe!


Gif credit to @gremayo

---
---