Reflections Found at the Swimming Pool - for the Reflection Hunters Contest, Round 33

The Reflection I Found at the Swimming Pool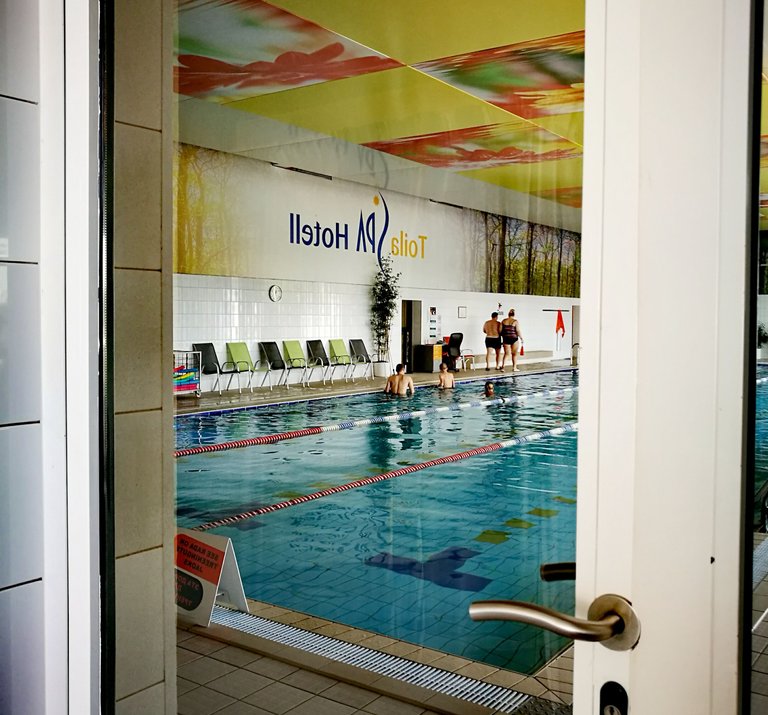 EN
Reflections can be really found everywhere, and a swimming pool is also a good place for that. I do not usually take a telephone with me when I go swimming. Luckily, that day I had it with me.
The glass door leading to another part of the pool was making reflections of excellent quality - clear and bright.
RU
Отражения действительно можно найти повсюду, и бассейн - тоже хорошее место для этого. Обычно я не беру с собой телефон, когда иду плавать. К счастью, в тот день он был со мной.
Стеклянная дверь, ведущая в другую часть бассейна, создавала превосходные отражения - четкие и яркие, если смотреть под определенным углом.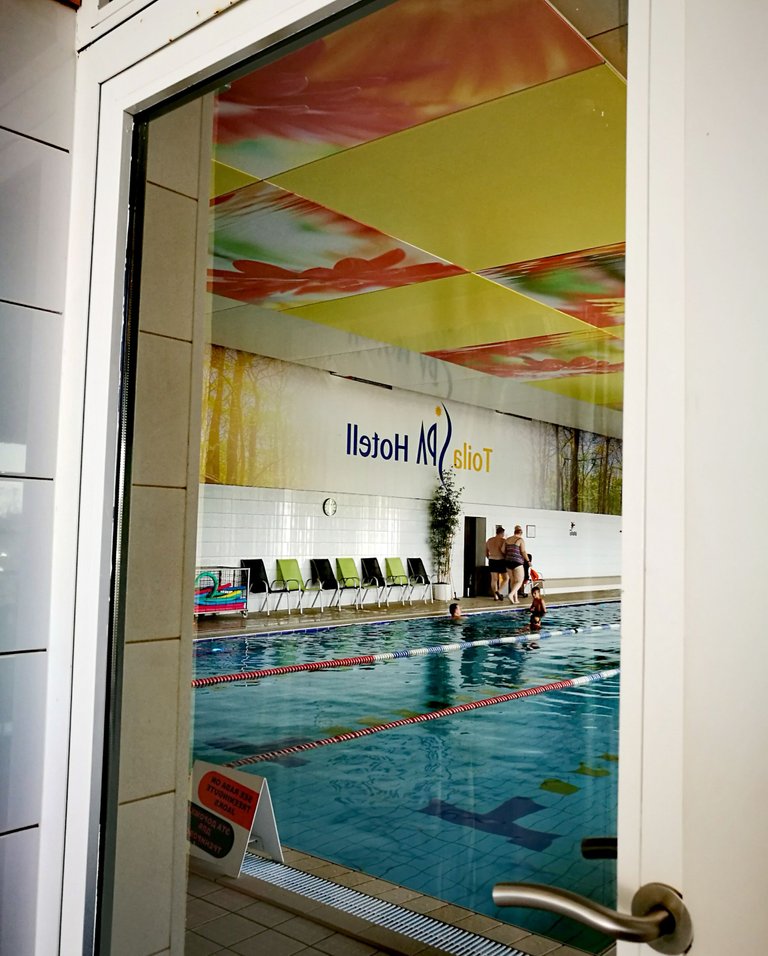 EN
The same door, but looking from a different angle completely changed the picture. Now we have a reflection not of the pool, but of a large plant - a palm tree, and the steps leading to the sauna.
RU
Та же дверь, но взгляд под другим углом совершенно изменил картинку. Теперь у нас отражение не бассейна, а высокого растения - пальмы, и ступенек, ведущих в сауну.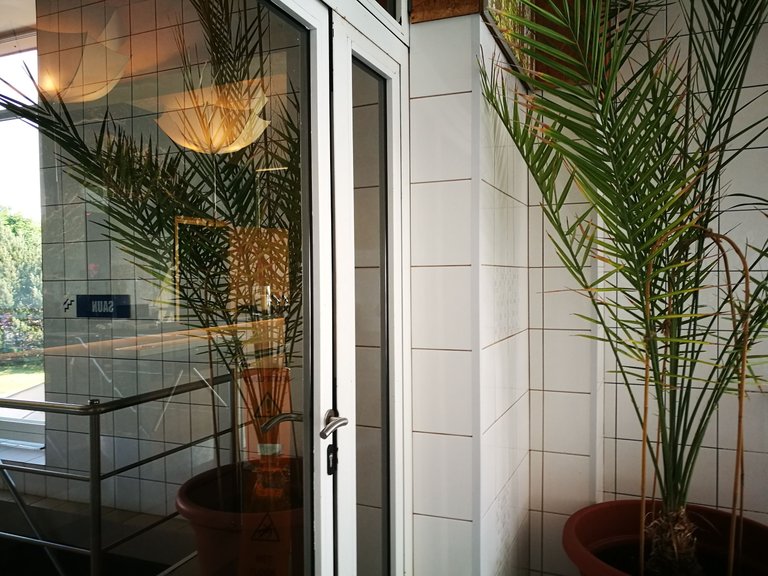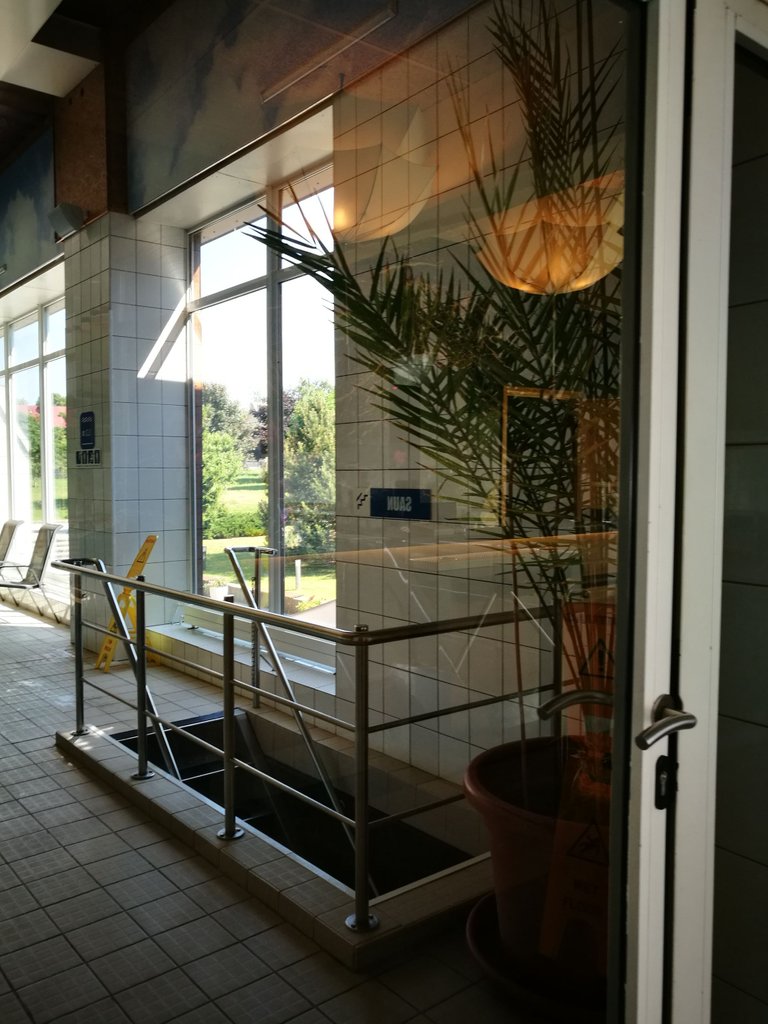 This is my entry to Round 33 of the Reflection Hunters Contest "Show Me A Reflection" hosted by @annephilbrick.
This contest was created inside the Shadow Hunters Community (started and holding by @melinda010100) to help it grow. If you are a shadow or a reflection hunter, you are welcome to visit the page of the community @hive-179017. You will find as contests as a lot of wonderful photos of talented hivers there.
The link for the contest is here: link to the contest
REFLECTIONS can be found EVERYWHERE all over the WORLD!
SO, LET'S GO SHADOW AND REFLECTION HUNTING!
🌼 🌷 🌼 I wish good luck to every participant 🌼 🌷 🌼
The pictures were taken with the camera of my telephone Xiaomi and published via @ecency.
10% earned by this post go as beneficiary to @hive-179017 with my love ❤️
---
---