Рancake for breakfast. Оладки на сніданок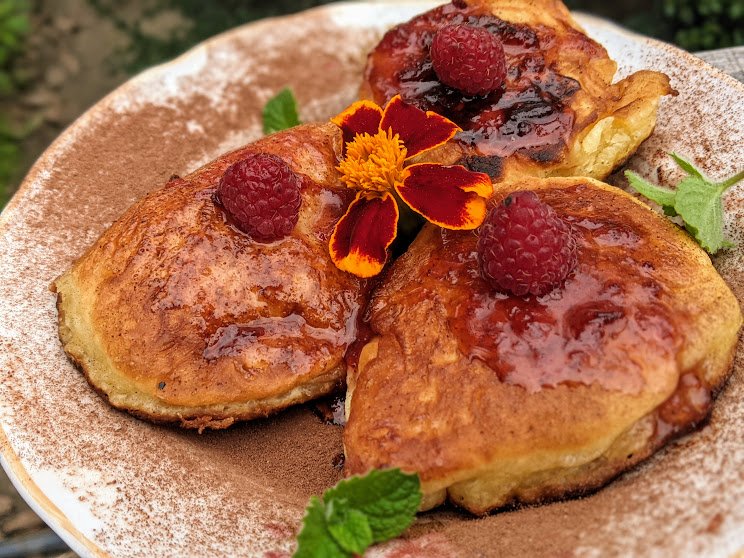 Доброго ранку всім ! Перший раз пишу в цю спільноту, тай взагалі не писала давно кулінарних постів. Тому сьогодні треба налагоджувати пропущений час про смачненьке 😊😉.
Good morning everyone! I am writing to this community for the first time, and I haven't written any culinary posts for a long time. So today you need to make up for lost time, start writing again about delicious 😊😉.
Сьогодні поговоримо про оладки , які люблять дорослі і діти. Нещодавно я готувала їх на сніданок, перед тим якраз натрапив на очі рецепт, вирішила його випробувати, він виявився вдалим .
Today we will talk about pancakes, which are loved by adults and children. Recently I cooked them for breakfast, before I just came across a recipe, I decided to try it, it turned out to be successful.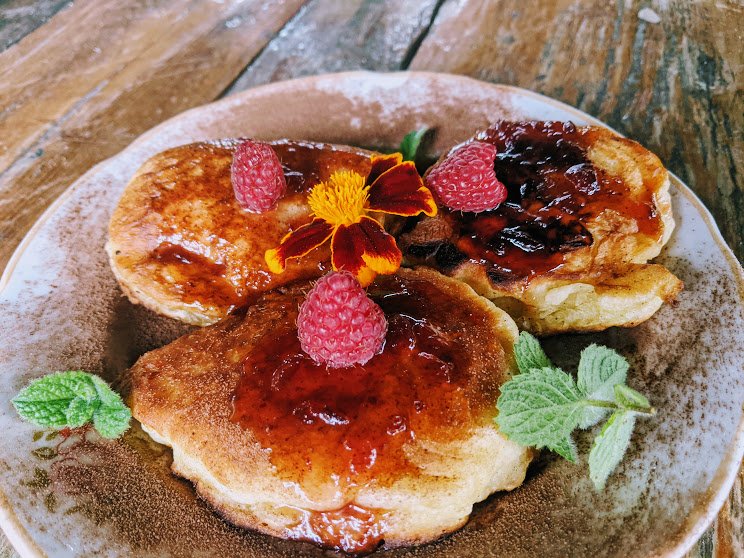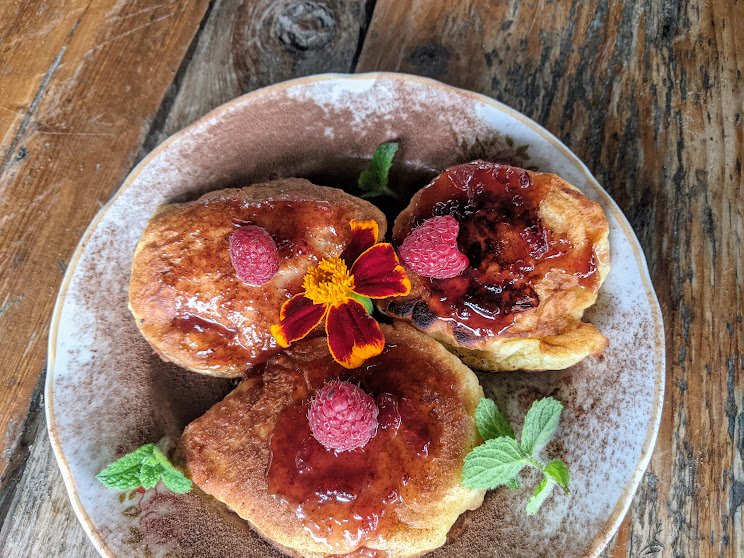 Склад:
0,5 л . молока( води)
25 грам пресованих дріжджів
6 ст. л. цукру
1 яйце
0, 5 . ч. л. солі
650 грам муки
Спосіб приготування:
В теплому молоці розчиняємо дріжджі і цукор. Додаємо яйце і сіль. Вимішуємо і поступово додаємо просіяне борошно.
Ставимо в тепле місце і накриваємо з верху рушничком для підйому тіста. Смажимо на невеликому вогні з двох сторін.
Подаєм з медом, варенням , сметаною.
А оригінал рецепту я знайшла тут:https://m.facebook.com/groups/961567400697576/permalink/1878009802386660/
Storage:
0.5 l. milk (water)
25 grams of compressed yeast
6 st. l. sugar
1 egg
0, 5. tsp salt
650 grams of flour
Method of cooking:
Dissolve yeast and sugar in warm milk. Add egg and salt. Knead and gradually add the sifted flour.
Put in a warm place and cover with a towel to rise the dough. Fry over low heat on both sides.
Serve with honey, jam, sour cream.
And I found the original recipe here: https://m.facebook.com/groups/961567400697576/permalink/1878009802386660/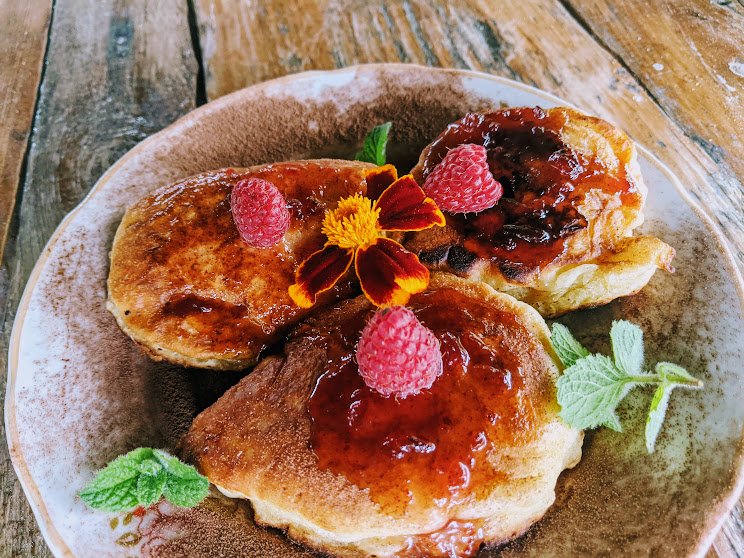 ---
---