"Streetart/Graffiti Art in Tallinn Old Town"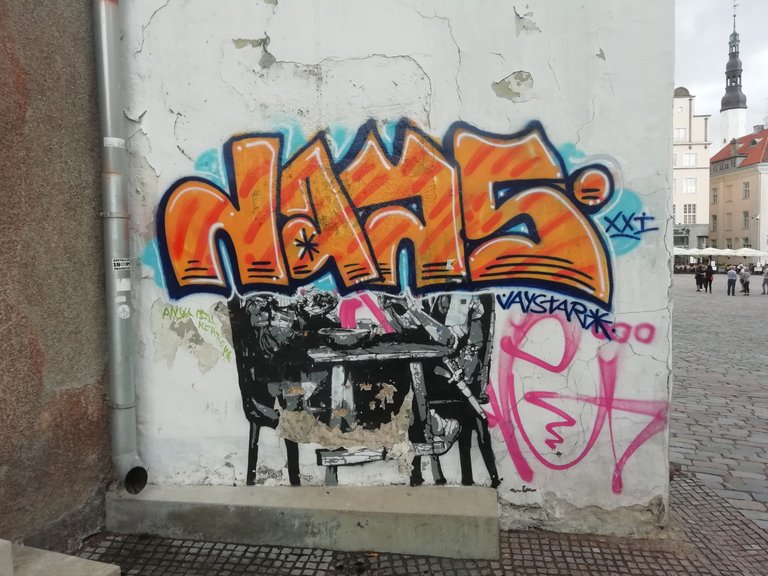 This Wall has a story to tell. The upper party Jays is just done recently. Probably a traveler/writers, who came here for a While. Before that there was Stencil Streetart made by Edward Von Lõngus, Talented Estonian Artist. The first one was a tag made by BURS1, Purple tag.
The story of Streetart/Graffiti, Thing get done over and over....
---
---