Fred: The Ugly Duckling - Beautiful and Matured.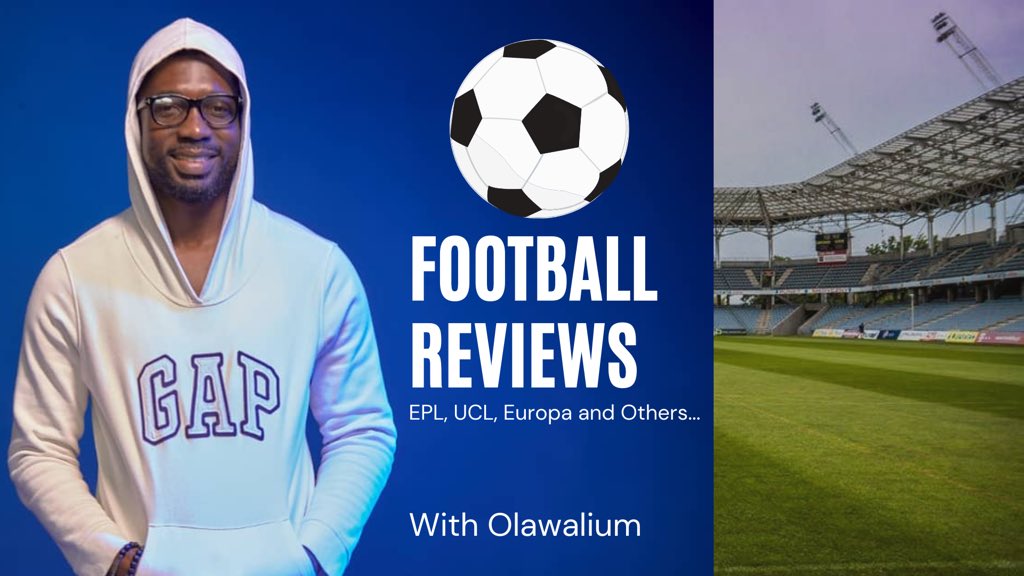 ---
Manchester United played at home in what's Ralf Rangnick's first game in charge as a Manchester United manager. United hosted Crystal Palace led by Patrick Viera. It was a different game for United as United played in ways we haven't seen in years. United attacked from start to finish as they tried to unlock a resilient Crystal Palace side.
United finally got their goal, thanks to one of the most criticized players; Fred. He provided a sublime finish to reward the effort of United throughout the game. It was an important win for Manchester United and they would be pleased with their performance, with the hope of building on it going forward. They pressed, recovered balls, dominated and attacked. It finally paid off in the end and United fans can hope for more good days with wins and a clean sheet like this.
United got their first real threat after Rashford won a corner. United took the indirect approach that left Telles with the chance just outside the box. He managed to strike his shot but he failed to pick the top right corner he was aiming for. It wasn't long after Gallagher made a mistake that United punished but not enough. The ball was blocked before it got to Ronaldo inside the box and United got their 2nd corner under just 4 minutes.
United played differently and you could see the way they were ready to attack from the get-go. They were not ready to sit back and were on the front foot. Crystal Palace were contented to hit United on the break and they had a chance with Benteke which was offside before Saha struck a weak shot at Dr Gea in the 9th minute. Ronaldo also had a chance with a freekick on the edge of the box after Rashford won it but his effort wasn't anywhere near the target.
Bruno Fernandes picked out Ronaldo also in the 18th minute inside the box. He had to chest it but was unable to turn well as his shot was blocked for another corner kick. It was an improved performance from Manchester United and they had a series of opportunities which were half-chances which either blocked by the defence or didn't threaten the goalkeeper much. Another notable one was in the 26th minute after Ronaldo was picked out in the box and he gave a back headed pass to Fernandes but his shot wasn't strong enough as the goalkeeper got a strong hand on it to touch it to safety.
Ronaldo failed to sort out his foot inside the box in the 27th minute after the ball came to him with brilliant effort on the side from Rashford. Rashford proved to be a handful for Crystal Palace defence line. United still haven't scored a set-piece goal in the Premier League this season and the search continues for them.
There was a key moment where Dalot showed strength and vision after he linked up well with Scott McTominay. His curling effort went wide as he was aiming for the top left corner just before the halftime whistle went.
The second half started and it was the same way United started the first half that they started the second half. They dominated l, attacked but still couldn't break down a resilient and organized Crystal Palace side led by their coach, Patrick Viera.
Alex Telles had a lovely chance after Rashford won another freekick in the 68th minute. It was a lovely freekick Telles took and it took the crossbar to stop the ball from dropping in after he struck the freekick cleanly from a tight angle.
Crystal Palace would have punished Manchester United in the 75th minute after Tomkins nodded a corner kick delivery to Jordan Stew at the near post but rather than score, he flashed his effort across the face of the goal with no one to pounce. Manchester United punished that miss 2 minutes after when Greenwood who came in for Sancho found space at the edge of the post. He laid off the pass to Feed and Fred found the top left corner of the net with a sublime effort to give Manchester United the lead. It was a reward for their effort in dominating the match.
Crystal Palace tried a late charge against United but were unable to get anything out of the game as United went on to win the 3 points and also with a clean sheet.
---
Thank you for your time.
---
My pen doesn't bleed, it speaks, with speed and ease.
Still me,
My tongue is like the pen of a ready writer.
Olawalium; (Love's chemical content, in human form). Take a dose today: doctor's order.
---
---