Surprise: Life Itself is a Surprise | Sorpresa: La vida misma es una sorpresa.
Hello, everyone.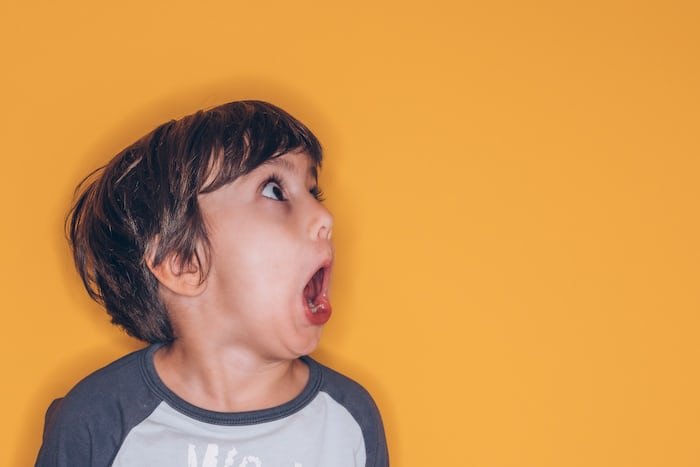 Source
This is my first post here, and the topic for this month piqued my interest because I've been looking for a community where I can share my excitement about a recent development in my life.
Life is full of surprises, but since we became adults, the number of surprises we receive has become limited compared to when we were kids and still growing up. As kids, we only received positive surprises, but adulthood opened us to both negative and positive surprises.
I have received lots and lots of surprises, both negative and positive, but for this post I will be talking about one negative and one positive surprise that I have received. The positive surprise took place recently.
I joined the hive platform in June 2021 and ever since then I have tried my best to stay active and worked so hard, I worked so hard to enable me get myself a laptop despite all my hard-work the result was futile. Knowing the type of family I came from, I had to put in a lot of work just to see if I could be of help in one way or another.
Calling home that I needed a laptop was pointless because I was fully aware of what their reply would be, so I had to do it on my own. Doing it all on my own made life hard and stressful because I was forced to save. No matter how small the income might be, it is expected of me to save so I can achieve my goal of getting a laptop.
As a result of low income, I continued to save until March 2022, when my savings was quite close to the amount I needed to get a laptop. I told my dad the amount of money I had on me and the amount I would need to complete the purchase. He just laughed and this got me really discouraged and angry. He did not say a single word. He just left.

What surprising positive and negative events have marked your life?
The positive surprise that marked my life took place on June 10, 2022, after my dad had traveled to Lagos State on a primary assignment. He returned home on this very day, and I got the surprise of my life when he brought out a laptop bag and handed it to me, telling me how proud he was that I had made such great plans for myself and did not bother telling them until I was so close to achieving my goal.
The negative surprise that will always leave me traumatized is how a lady (my lover, to be precise) left me. It came as a surprise because I never expected her to leave so soon. I thought the deal was forever until she became attached to another guy, whom she introduced to me as a friend but always talks about, and I woke up one morning to a text from her explaining how he treated her better than I did and thus she is moving on with him.
I am pained each time I remember how it happened. I was not prepared for such a surprise and this made my heart so cold when it comes to love.

What did you learn from those good and not-so-good things that happened to you?
It was like a dream come true for me to finally own a laptop of my own after months of struggling to own one. I have longed to own a laptop to enable me learn and practice lots of things, ranging from graphic designing to programming. From this experience, I have learnt that one should not always try to take all the responsibility upon themselves but rather shout out for help. If I did not cry out for help, I bet I'd still be struggling and trying to save. My partner leaving me only made me learn my lesson the hard way. I trusted too much, but I don't do that anymore. I currently suffer from trust issues. It takes me months to trust a person.

Conclusion
In a nutshell, a lot of things happen unexpectedly in our lives, some of which are positive, while some are negative, but as humans, we all prefer the positive.

Hola a todos.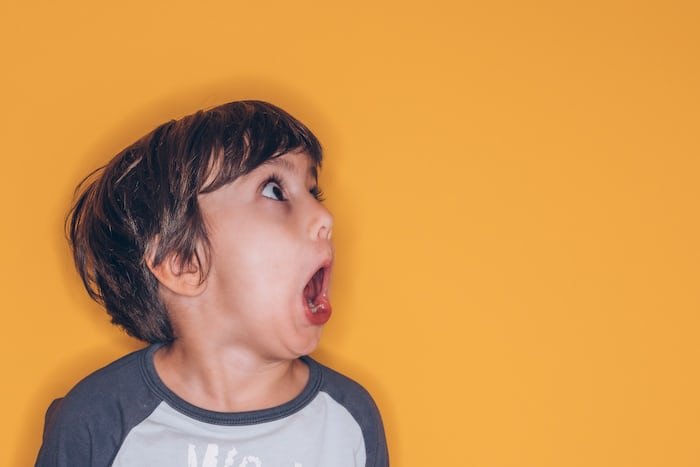 Fuente
Esta es mi primera publicación aquí, y el tema de este mes despertó mi interés porque he estado buscando una comunidad donde pueda compartir mi entusiasmo por un desarrollo reciente en mi vida.
La vida está llena de sorpresas, pero desde que nos convertimos en adultos, la cantidad de sorpresas que recibimos se ha vuelto limitada en comparación con cuando éramos niños y todavía crecíamos. De niños, solo recibimos sorpresas positivas, pero la edad adulta nos abrió tanto a sorpresas negativas como positivas.
He recibido muchas, muchas sorpresas, tanto negativas como positivas, pero para esta publicación hablaré de una sorpresa negativa y una positiva que he recibido. La sorpresa positiva se produjo recientemente.
Me uní a la plataforma Hive en junio de 2021 y desde entonces he hecho todo lo posible para mantenerme activo y trabajé muy duro, trabajé tan duro para poder conseguir una computadora portátil a pesar de todo mi arduo trabajo que el resultado fue inútil. Conociendo el tipo de familia de la que vengo, tuve que esforzarme mucho para ver si podía ser de ayuda de una forma u otra.
Llamar a casa para decir que necesitaba una computadora portátil no tenía sentido porque estaba completamente consciente de cuál sería su respuesta, así que tuve que hacerlo por mi cuenta. Hacerlo todo por mi cuenta hizo que la vida fuera difícil y estresante porque me vi obligado a ahorrar. No importa cuán pequeños sean los ingresos, se espera que ahorre para poder lograr mi objetivo de obtener una computadora portátil.
Como resultado de los bajos ingresos, seguí ahorrando hasta marzo de 2022, cuando mis ahorros estaban bastante cerca de la cantidad que necesitaba para comprar una computadora portátil. Le dije a mi papá la cantidad de dinero que tenía conmigo y la cantidad que necesitaría para completar la compra. Él solo se rió y esto realmente me desanimó y me enojó. No dijo una sola palabra. El se acaba de ir.

¿Qué sorprendentes acontecimientos positivos y negativos han marcado tu vida?
La sorpresa positiva que marcó mi vida ocurrió el 10 de junio de 2022, después de que mi papá viajara al estado de Lagos en una asignación primaria. Regresó a casa ese mismo día y me llevó la sorpresa de mi vida cuando sacó una bolsa para computadora portátil y me la entregó, diciéndome lo orgulloso que estaba de que yo hubiera hecho planes tan grandiosos para mí y no me molesté en decírselos. hasta que estuve tan cerca de lograr mi objetivo.
La sorpresa negativa que siempre me dejará traumatizado es cómo me dejó una señora (mi amante, para ser precisos). Fue una sorpresa porque nunca esperé que se fuera tan pronto. Pensé que el trato era para siempre hasta que se encariñó con otro chico, a quien me presentó como un amigo pero del que siempre habla, y me desperté una mañana con un mensaje de texto de ella explicando cómo la trató mejor que yo y por lo tanto ella sigue adelante con él.
Me duele cada vez que recuerdo cómo sucedió. No estaba preparado para tal sorpresa y esto hizo que mi corazón se enfriara tanto cuando se trata de amor.

¿Qué aprendiste de esas cosas buenas y no tan buenas que te sucedieron?
Fue como un sueño hecho realidad para mí finalmente tener una computadora portátil después de meses de luchar por tener una. He anhelado tener una computadora portátil que me permita aprender y practicar muchas cosas, desde diseño gráfico hasta programación. De esta experiencia, he aprendido que uno no siempre debe tratar de tomar toda la responsabilidad sobre sí mismo, sino más bien pedir ayuda a gritos.
Si no hubiera pedido ayuda a gritos, apuesto a que todavía estaría luchando y tratando de ahorrar.
Que mi pareja me dejara solo me hizo aprender la lección de la manera más difícil. Confié demasiado, pero ya no hago eso. Actualmente sufro de problemas de confianza. Me toma meses confiar en una persona.

Conclusión
En pocas palabras, muchas cosas suceden inesperadamente en nuestras vidas, algunas de las cuales son positivas, mientras que otras son negativas, pero como humanos, todos preferimos lo positivo.
---
---