Esp-Eng Fotografíando flores de Azucena o Amapola de jardín de flores blancas / Esp-Eng Photographing white flower garden lily or poppy flowers
Buenas mis estimados amigos de esta bella comunidad de Dclub y de Hive Blog, en esta ocasión les traigo imágenes de esta planta conocida en mi bello pueblo como Azucena o Amapola de jardín de flores blancas, la planta de Azucena o Amapola de jardín es de fácil cultivo oriunda de de las zonas tropicales, se adapta rápidamente en los diferentes tipos de suelos o terrenos, se caracteriza por sus hermosas flores de color blanco en forma de campanilla y ramilletes entre 5 o 6 flores, sus hojas ovaladas largas de verde semi oscuro o intenso que al caer van dejando nudillos en el tronco y ramas.
Las azucenas o amapola jardín son plantas ornamentales que podemos tenerla en macetas o directamente en el suelo, es de reproducción hasta donde conozco por estacas cortadas y puestas en envases o recipientes hasta que se pegue y comience su crecimiento ( se pegue la rama cortada ) en su defecto como si se pusiese a germinar.
Mis queridos amigos espero sea de su agrado y puedan cultivar en sus jardines está planta y disfrutar de sus bellas flores.
Me despido de ustedes deseándoles éxito en todas sus gestiones y muchas bendiciones. Hasta la próxima
Good my dear friends of this beautiful community of Dclub and Hive Blog, this time I bring you images of this plant known in my beautiful town as Azucena or Garden Poppy with white flowers, the Azucena or Garden Poppy plant is easy A crop native to the tropics, it adapts quickly to different types of soils or terrains, it is characterized by its beautiful white flowers in the shape of a bell and clusters of 5 or 6 flowers, its long oval leaves of semi dark or intense green that when they fall they leave knuckles on the trunk and branches.
The lilies or garden poppies are ornamental plants that we can have in pots or directly in the ground, it is reproductive as far as I know by cut cuttings and put in containers or containers until it sticks and begins its growth (the cut branch sticks) in its defect as if it began to germinate.
My dear friends I hope you like it and you can grow this plant in your gardens and enjoy its beautiful flowers.
I bid you farewell, wishing you success in all your endeavors and many blessings. Until next time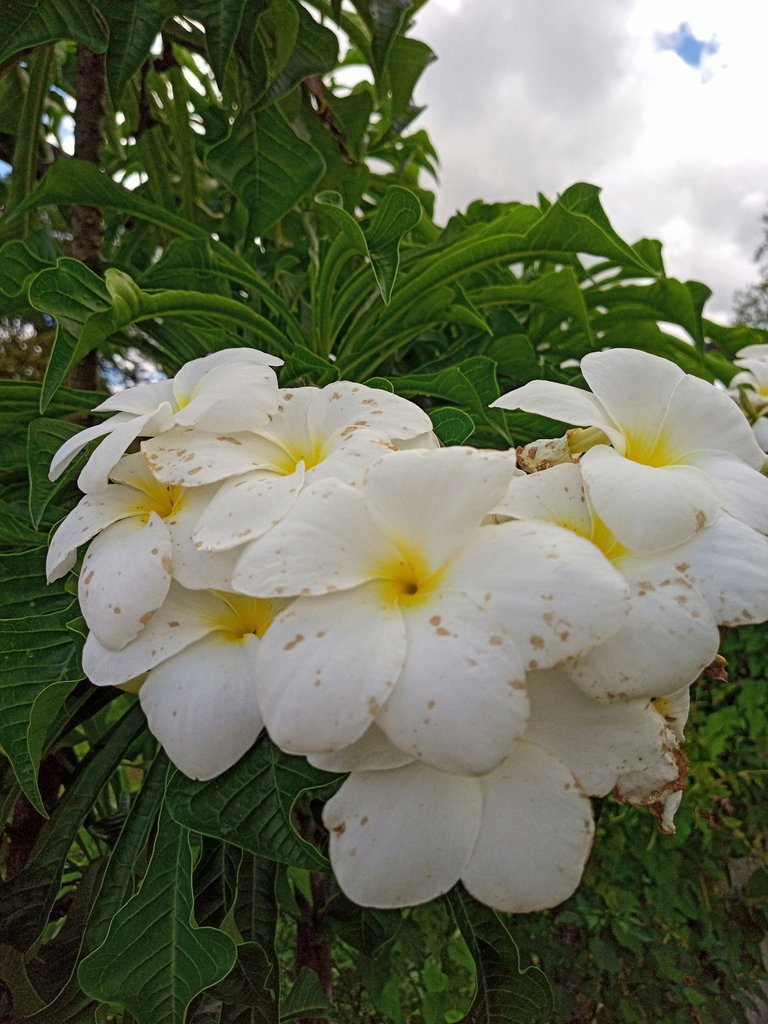 @odanmedina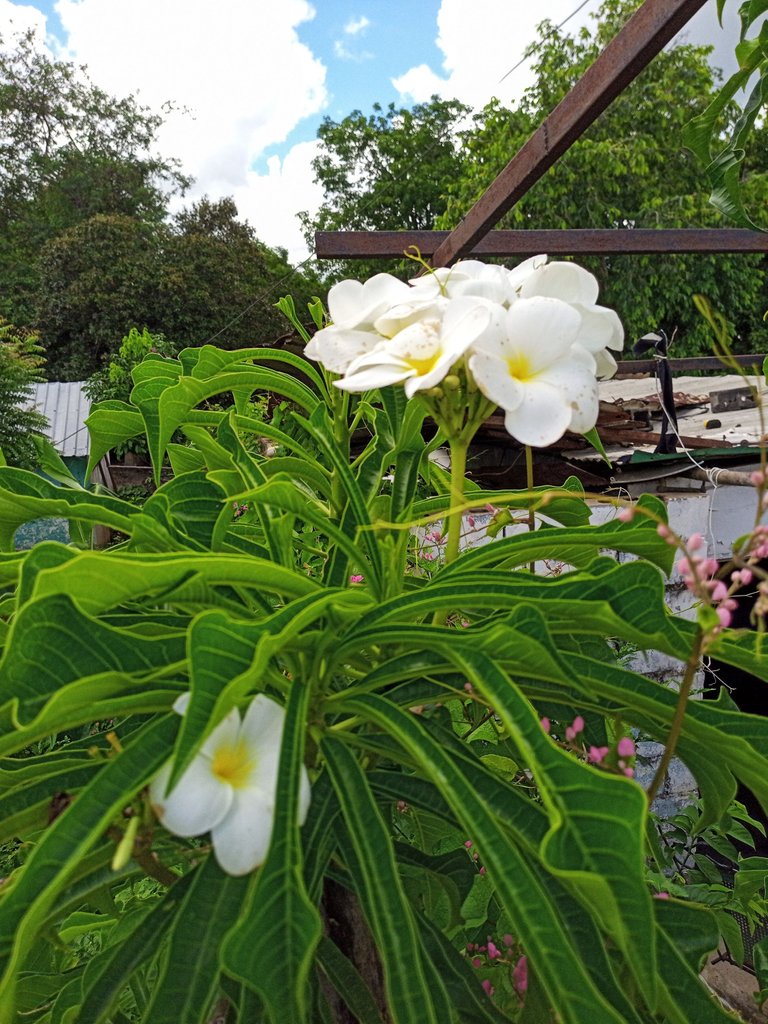 @odanmedina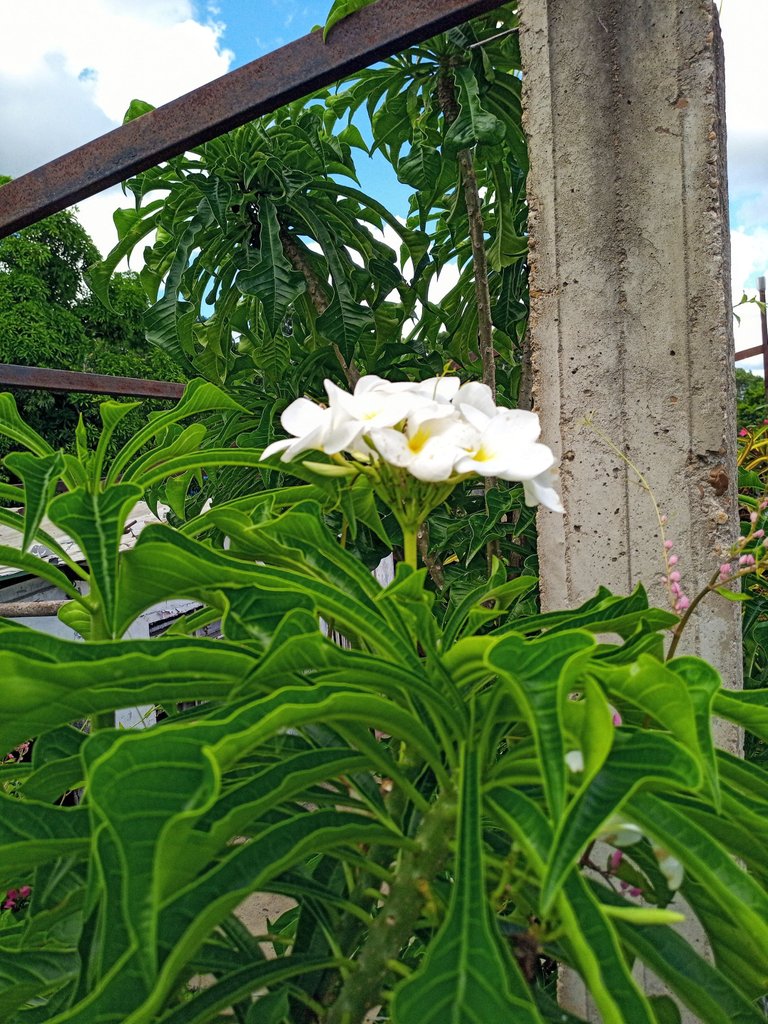 @odanmedina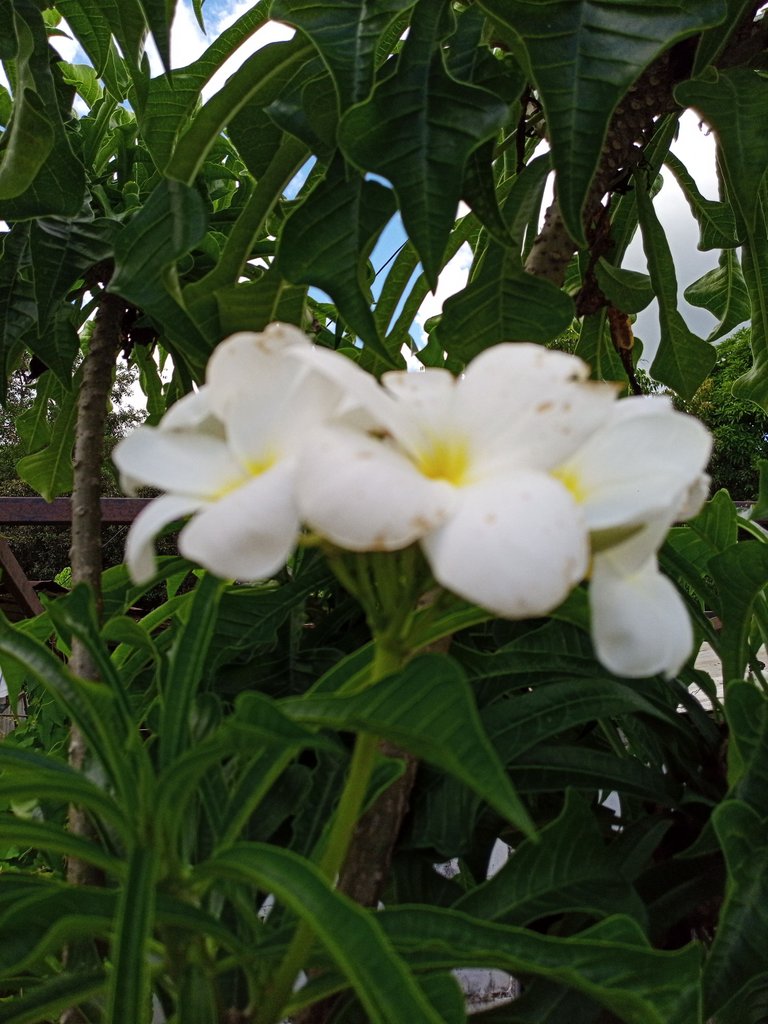 @odanmedina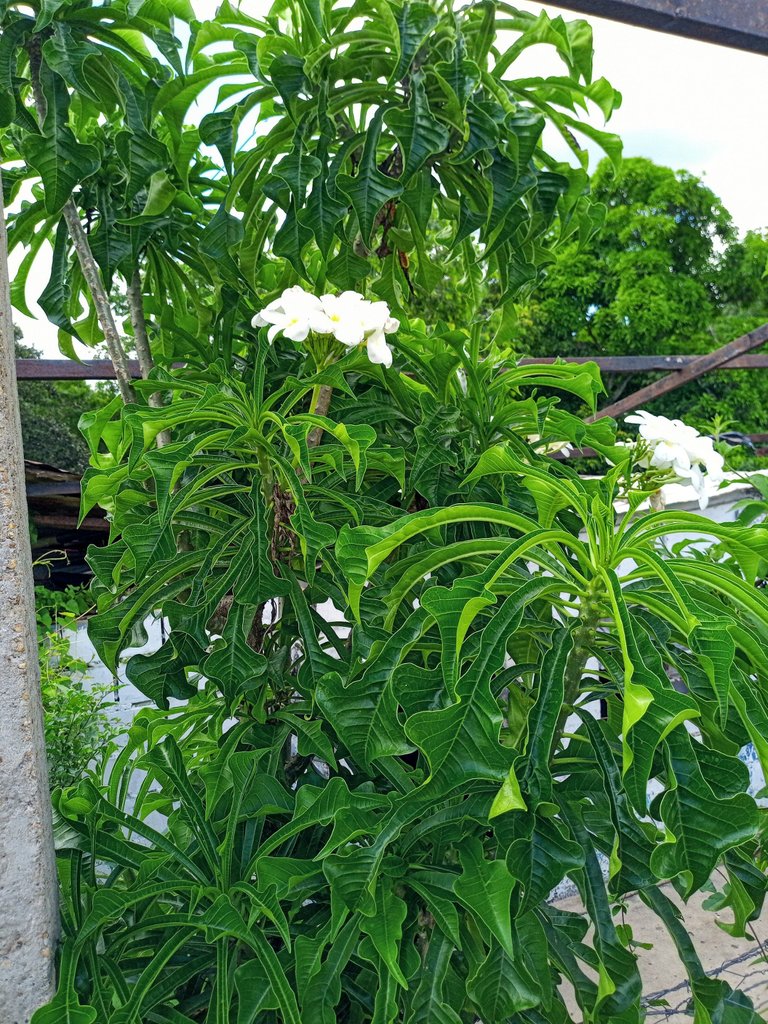 @odanmedina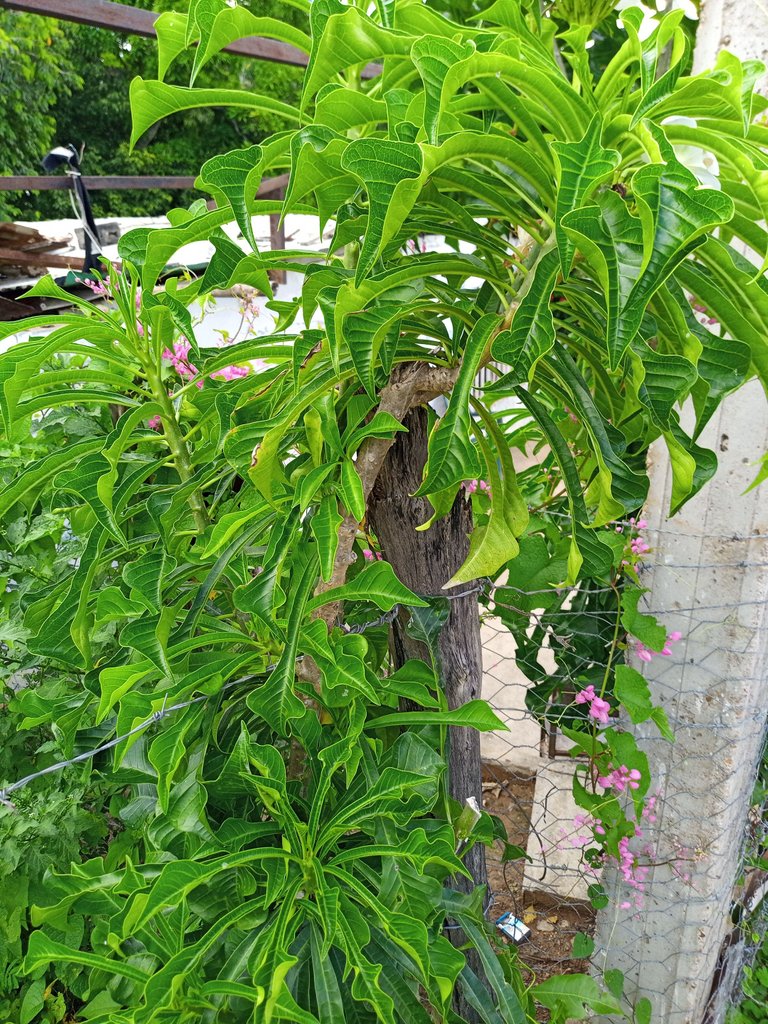 @odanmedina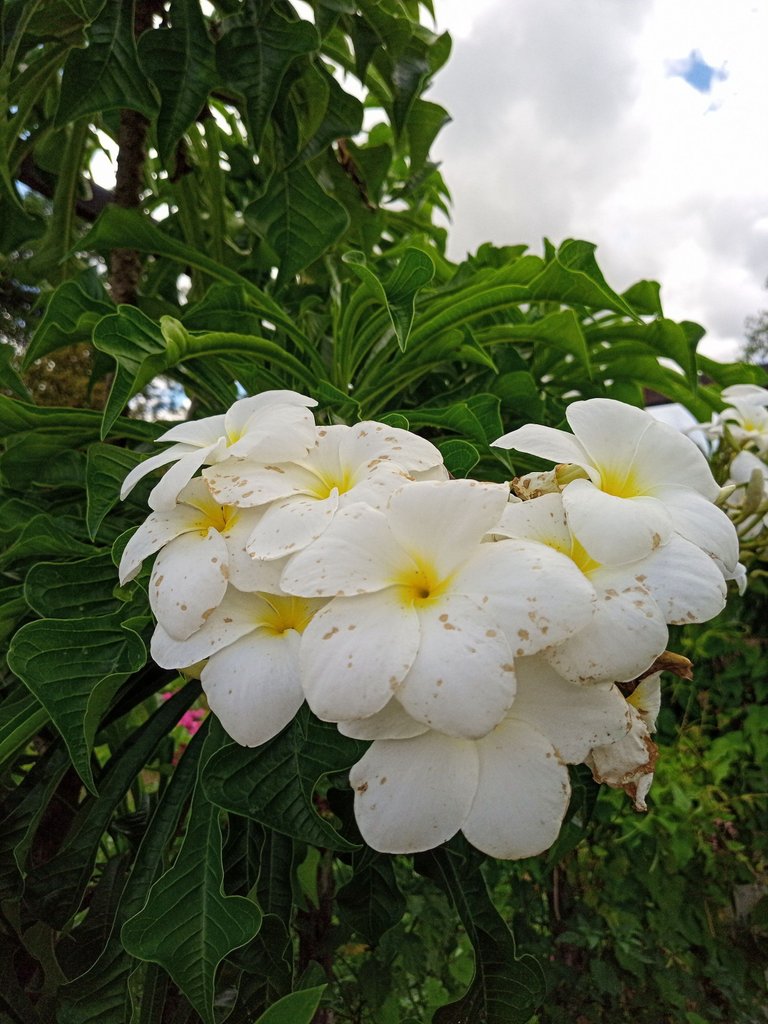 @odanmedina
Las fotos son de mi autoría tomadas con mi teléfono celular.
Modelo. Umidigi A5PRO.
Mí ubicación los llanos centrales de Venezuela.
The photos are my own, taken with my cell phone.
Model. Umidigi A5PRO.
My location is the central plains of Venezuela.
---
---