THREE TUNES TUESDAY - YOU ARE MIGHTY + BREAK EVERY CHAIN + JIREH (RECOMMENDED SONGS) "ENG-ESP"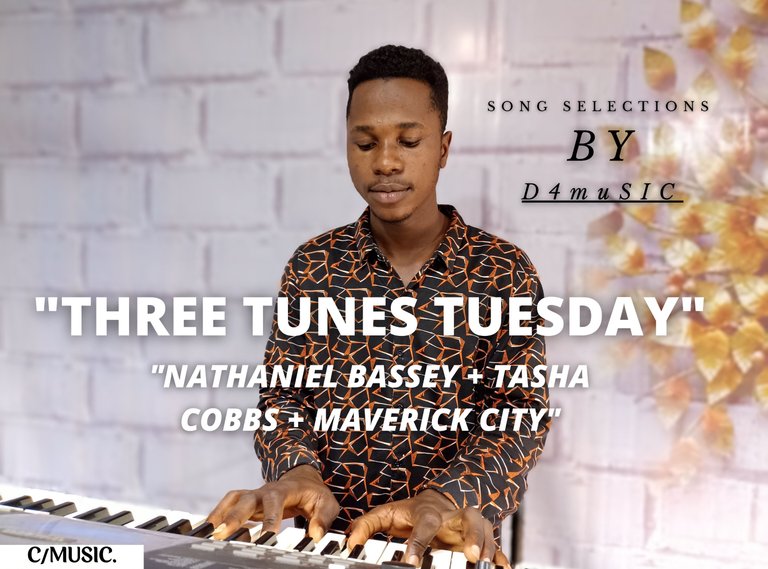 Good day everyone.
It's Tuesday and it's a special Tuesday as we all know it.
It's a Tuesday with uniqueness in the sense that musicians or music lovers from all over the world shares and recommends songs for us to listen.
After all these, we all tend to listen to the song and then pick our choices!
I've gotten to know a lot more of new songs ever since I joined this initiative.
Thanks to @ablaze for that brilliant idea!
Today, I've packaged something different yet again for us and it's going to be these three songs.
YOU ARE MIGHTY BY NATHANIEL BASSEY FT CHANDLER MOORE
This song is a very powerful gospel song that is original owned by Nathaniel Bassey.
He later invited Chandler Moore, an American singer to feature in the song and I can tell for sure that the song really improved with his musical touches.
Nathaniel Bassey also added his trumpet skill to beautify the song.
BREAK EVERY CHAIN BY LEONARD TASHA COBBS
The owner of this song is a very powerful vocalist.
She's so good at running riffs and doing some powerful musical things.
She can sing comfortable with a deep voice and she can also sing with pitch high.
This song of her's is a very inspirational song that notes the power of God as a power that can break every chain.
It's a song you'll love to listen, I recommend it.
JIREH BY MAVERICK CITY
It's not a news anymore that maverick city is a talented Musical crew.
When I say musically rich, please mark my words.
Their musical dexterity is top notch.
This song of theirs can make you have goosebumps!
I also recommend this song.
Thanks for checking them out.
See Yah!
---
SPANISH🇪🇸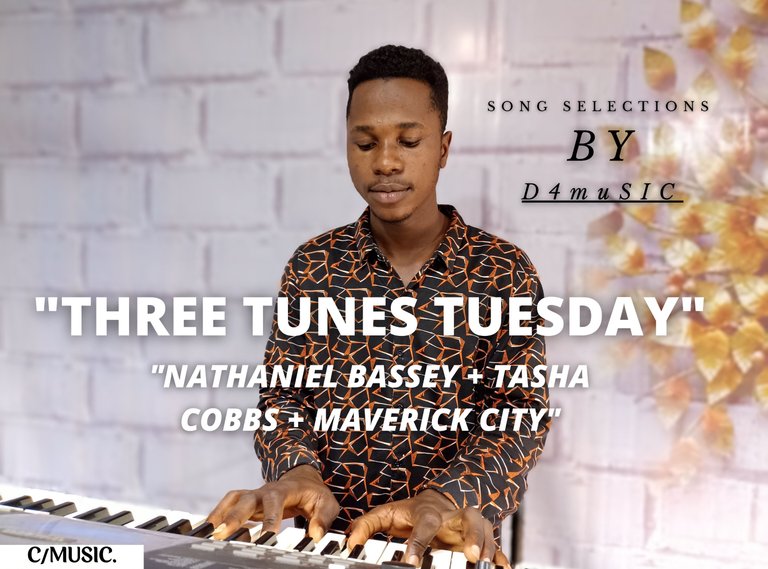 Buen día a todos.
Es martes y es un martes especial como todos lo conocemos.
Es un martes con singularidad en el sentido de que músicos o melómanos de todo el mundo comparten y recomiendan canciones para que las escuchemos.
¡Después de todo esto, todos tendemos a escuchar la canción y luego elegimos nuestras opciones!
He llegado a conocer muchas más canciones nuevas desde que me uní a esta iniciativa.
¡Gracias a @ablaze por esa brillante idea!
Hoy, he empaquetado algo diferente una vez más para nosotros y serán estas tres canciones.
ERES PODEROSO POR NATHANIEL BASSEY CON CHANDLER MOORE
Esta canción es una canción gospel muy poderosa que es propiedad original de Nathaniel Bassey.
Más tarde invitó a Chandler Moore, un cantante estadounidense, a participar en la canción y puedo asegurar que la canción realmente mejoró con sus toques musicales.
Nathaniel Bassey también agregó su habilidad con la trompeta para embellecer la canción.
ROMPE CADA CADENA POR LEONARD TASHA COBBS
El dueño de esta canción es un vocalista muy poderoso.
Es muy buena ejecutando riffs y haciendo algunas cosas musicales poderosas.
Puede cantar cómoda con una voz profunda y también puede cantar con un tono alto.
Esta canción de ella es una canción muy inspiradora que destaca el poder de Dios como un poder que puede romper toda cadena.
Es una canción que te encantará escuchar, te la recomiendo.
JIREH POR CIUDAD MAVERICK
Ya no es una noticia que Maverick City es un equipo musical talentoso.
Cuando digo musicalmente rico, por favor marca mis palabras.
Su destreza musical es de primera categoría.
¡Esta canción de ellos puede ponerte la piel de gallina!
También recomiendo esta canción.
Gracias por revisarlos.
¡Nos vemos!
---
---