(GOODNESS) IRE - A COVER SONG BY D4MUSIC @obaro [ENG-ESP]

---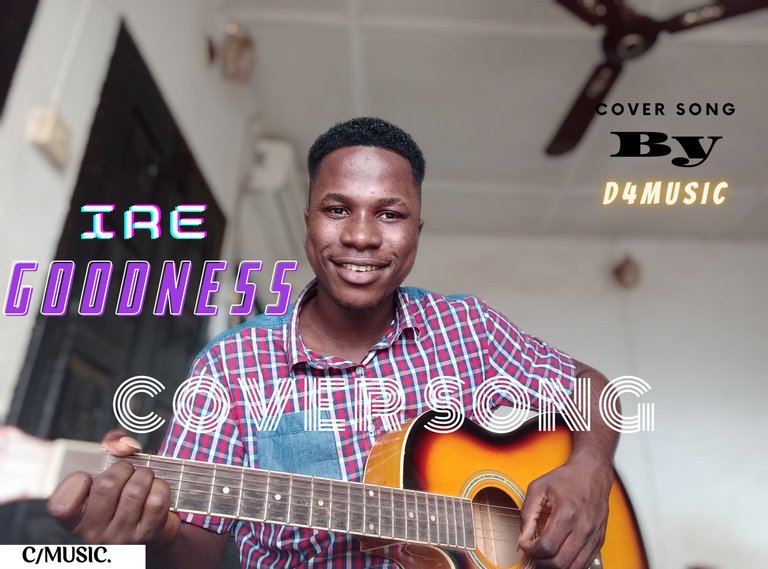 Hello everyone.
Happy weekend and I hope we are all doing well.
Today, I did a cover of a song by a very good Nigerian musician, Adekunle Gold.
The song is a song talking about facing the reality of life.
Sometimes what we look for is always close to our reach only if we would see it!
This song is a symbolic song about life and what happens in life.
The singer of this song "Adekunle Gold", dedicated this song to his younger sister who died in 2011 due to heart complications.
It was really a tragic moment for him.
As for me, anytime I listen to the song, I get so emotional and this was what pushed me to wanting to know the story behind the song.
The singer, Adekunle Gold, themed the song as a "life track".
The song was filled with melody from the chord of strings and piano by a great producer who is a person of Seyikeyz.
Adekunle Gold is an Afrobeat singer an a good one who understands melody and also the essence of lyrics.
It's a piece I hope you'll enjoy.
Thanks for tuning in.
LYRICS
The grass is greener on the other side
That's what I thought before I took the ride
I burned my bridges, so I never look back
But if I had known
The life I was searching for is looking me right in the eye, oh
If I had known the life I was searching for was already my own
Ire bènilê (Ire, ayo)
Ire, ire, ire
Ire, ire, ayo
Onpemi (Onpemi kin ma bo)
Oni kin ma bo (Ire)
Oni ki ma bo
Ire
Ire, ire, ire (Ire)
Ire, ire, ayo
Onpemi (Ire, ayo)
Oni kin ma bo (Oni kin ma bo)
Oni ki ma bo (Oni kin ma bo)
Ire
---
SPANISH🇪🇸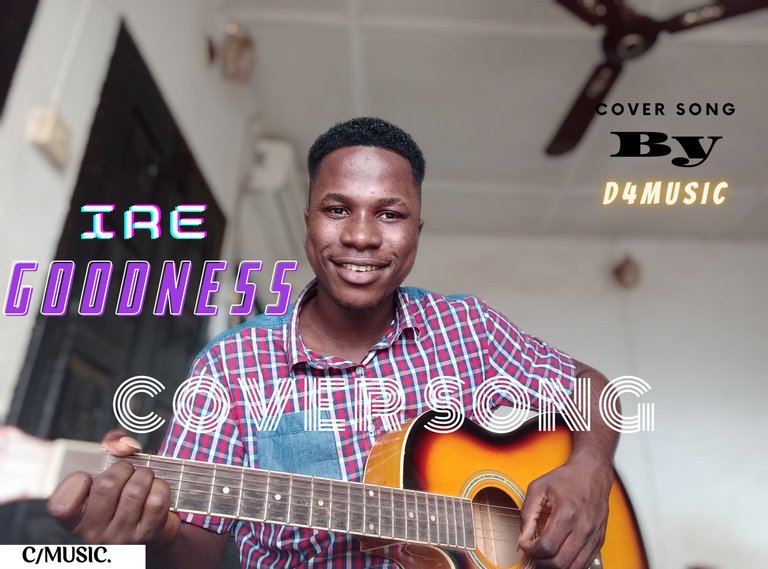 Hola a todos.
Feliz fin de semana y espero que todos estemos bien.
Hoy hice una versión de una canción de un muy buen músico nigeriano Adekunle Gold.
La canción es una canción que habla y enfrenta la realidad de la vida.
¡A veces lo que buscamos siempre está cerca de nuestro alcance solo si lo vemos!
Esta canción es una canción simbólica sobre la vida y lo que sucede en la vida.
El cantante de esta canción "Adekunle Gold", le dedicó esta canción a su hermana menor quien falleció en 2011 por complicaciones cardíacas.
Fue realmente un momento trágico para él.
En cuanto a mí, cada vez que escucho la canción, me emociono mucho y esto fue lo que me empujó a querer saber la historia detrás de la canción.
El cantante, Adekunle Gold, consideró la canción como una "pista de vida".
La canción estaba llena de melodía del acorde de cuerdas y piano de un gran productor que es una persona de Seyikeyz.
Adekunle Gold es una cantante de afrobeat y una buena que entiende la melodía y también la esencia de las letras.
Es una pieza que espero disfruten.
Gracias por sintonizar
LETRA
El césped es más verde del otro lado
Eso es lo que pensé antes de tomar el viaje
Quemé mis puentes, así que nunca miro atrás
Pero si hubiera sabido
La vida que estaba buscando me está mirando directamente a los ojos, oh
Si hubiera sabido que la vida que buscaba ya era mía
Ire benilê (Ire, ayo)
Ira, ira, ira
Ire, ire, ayo
Onpemi (Onpemi kin ma bo)
Oni kin ma bo (Ire)
Oni ki ma bo
Ira
Ire, ire, ire (Ire)
Ire, ire, ayo
Onpemi (Ire, ayo)
Oni kin ma bo (Oni kin ma bo)
Oni ki ma bo (Oni kin ma bo)
Ira
---
▶️ 3Speak
---
---