I AM WISER - AN ORIGINAL SONG || BY D4MUSIC @obaro [ENG-ESP]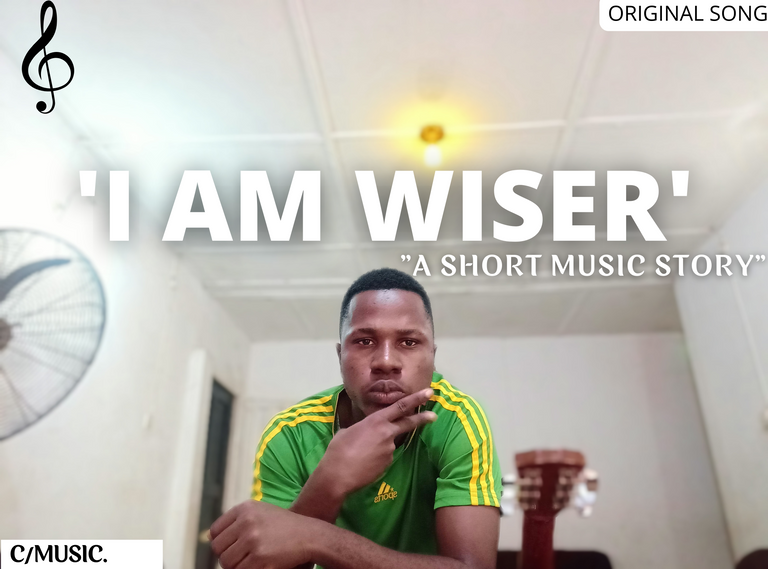 The ability to calm down and learn from our mistakes is somewhat underrated.
Mistakes, or in better words our failures have taught us a lot of things we call life lessons!
Some of this lessons might be hard to take, but on the long run you'll appreciate going through those Lessons because it will blend you and make you a better person.
Myself as an example, I have condemned so many things that I can never find myself do them, and I now I do them.
I guess then I was just ignorant.
I now discovered that being a judge of what you have not experienced before might not be a good idea!
I have recorded this piece earlier this week alongside the ones I posted in afri-tunes and hive openmic community.
This is because of the ceremony I had this weekend, which I know will occupy me and might not give me the chance to record.
I'd like to still appreciate the likes of @josediccus, @ksam, @starstrings, @hopestylist, and so on.
@starstrings is my mentor, @ksam motivates me, @josediccus supports me well enough and @hopestylist encourages me...
To all of you that view my posts, I say a big thank you to you all, you all are amazing!
LYRICS
I remember
When I was young
I use to condemn
So many things I do now
I remember
When I was young
So many mistakes
That I made
Yes I remember
When I was young
So many promises
To myself that I won't break
Has been broken
Because then I was ignorant
Of what I'm yet to face..
Now today I am one stop
Whether two steps
Wiser than before
I've learnt from my mistakes
Now today I am one step
Whether two steps
Sharper than I was
Before...
Now I'm wiser
I am stronger
I am wiser
I am stronger
Than I used to be
Oh oh oh
Thank I used to be!
---
SPANISH🇪🇸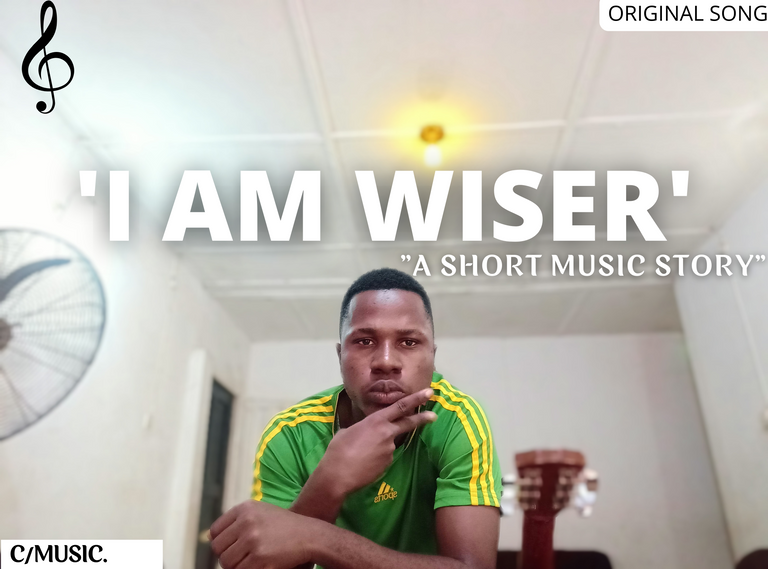 La capacidad de calmarse y aprender de nuestros errores está algo subestimada.
¡Los errores, o mejor dicho, nuestros fracasos nos han enseñado muchas cosas que llamamos lecciones de vida!
Algunas de estas lecciones pueden ser difíciles de aprender, pero a la larga apreciará pasar por esas Lecciones porque lo fusionará y lo convertirá en una mejor persona.
Yo mismo como ejemplo, he condenado tantas cosas que nunca puedo encontrarme haciéndolas, y ahora las hago.
Supongo que entonces yo era simplemente ignorante.
¡Ahora descubrí que ser un juez de lo que no has experimentado antes podría no ser una buena idea!
Grabé esta pieza a principios de esta semana junto con las que publiqué en la comunidad afri-tunes y hive openmic.
Esto se debe a la ceremonia que tuve este fin de semana, que sé que me ocupará y quizás no me dé la oportunidad de grabar.
Me gustaría seguir apreciando a los gustos de @josediccus, @ksam, @starstrings, @hopestylist, etc.
@starstrings es mi mentor, @ksam me motiva, @josediccus me apoya bastante y @hopestylist me anima...
A todos los que ven mis publicaciones, les doy las gracias a todos, ¡son increíbles!
LETRA
yo recuerdo
Cuando era joven
Yo uso para condenar
Tantas cosas que hago ahora
yo recuerdo
Cuando era joven
tantos errores
que hice
Sí, lo recuerdo
Cuando era joven
tantas promesas
A mí mismo que no voy a romper
Ha sido roto
Porque entonces yo era un ignorante
De lo que aún tengo que enfrentar..
Ahora hoy soy una parada
Ya sean dos pasos
Más sabio que antes
he aprendido de mis errores
Ahora hoy estoy a un paso
Ya sean dos pasos
Más agudo de lo que era
Antes...
Ahora soy más sabio
soy más fuerte
soy mas sabio
soy más fuerte
de lo que solía ser
oh oh oh
¡Gracias, solía serlo!
---
---