HERE I AM TO WORSHIP (HILLSONG UNITED) - COVER (FULL VERSION) BY [email protected] "ENG-ESP"

---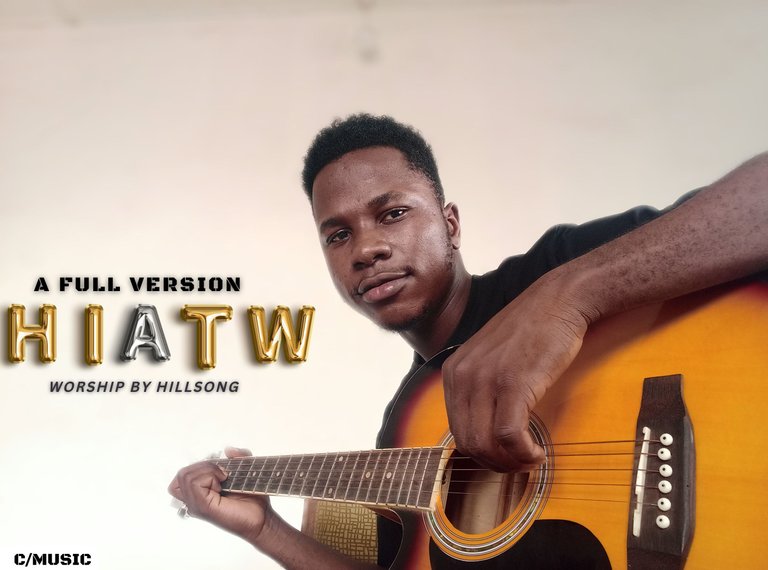 Hello everyone!
Yeah, hope you all are doing very fine?
Music is here again for we all to feast on ....lol...
Happy weekend to we all and I hope we are enjoying the best of it.
Today, I decided to do a cover "full version, from A - Z" of HILLSONG United music titled (HIATW : meaning Here I Am To Worship)
Hillsong united is a band that performs genres like worship songs, contemporary, gospel music as it stands. This group started since the year 1998 till date and has been dishing out soul lifting songs back to back since then.
This group also holds concerts and you know, love to perform in churches as their major type of music is gospel.
There is another special song of this group that I love so much, "Ocean"... Geez!... This song pumps out goosebumps out of my skin.
This is a talk of another day, but I sure intend dropping it in this community.
So, I was able to record this song with my guitar earlier today with a lot of funny and frustrating experiences.
What I faced before recording this, mouth cannot tell.."crying out loud"
I actually recorded a good piece and it got destroyed by my neighbor who switched on their noisy generator as I was about rounding up the song.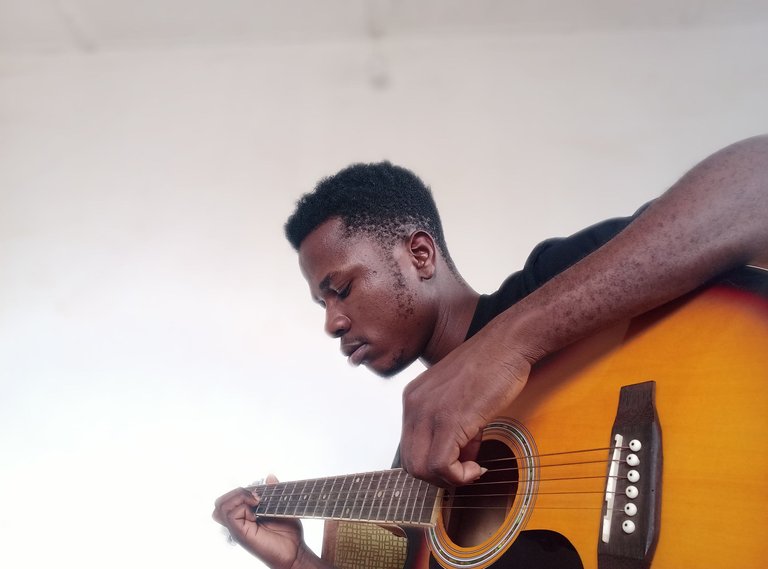 I felt like crying for real... So I had to change location before I was able to successfully record it.
Even before I became successful with the recording, I encountered another challenge in the new location.
As I was about recording, A kegite association (group of those that gets high on palmwine) starting beating their drums so loud that it was interfering with my recording.
I had to just play game on my phone to while away time before I was actually able to record this piece.
Today's recording was indeed powerful.. lol...
So, kindly enjoy this piece.
Thanks.
---
SPANISH🇪🇸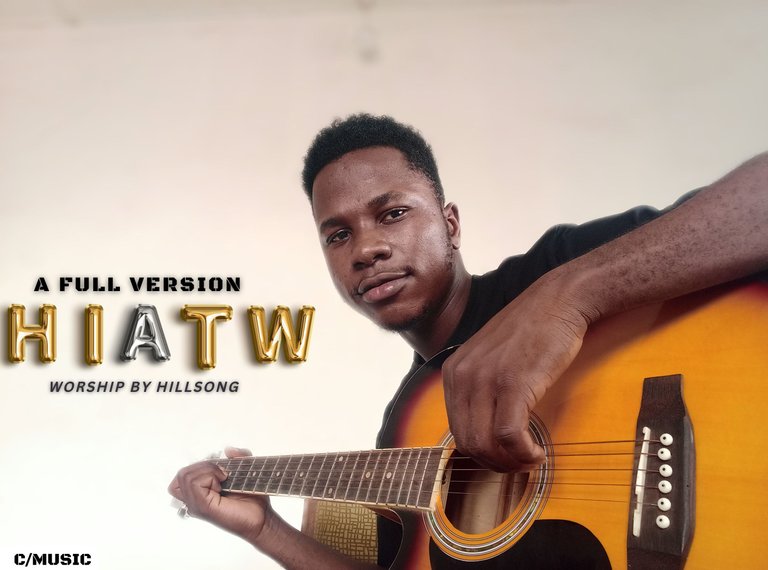 ¡Hola a todos!
Sí, espero que todos estén muy bien.
La música está aquí de nuevo para que todos nos demos un festín....lol...
Feliz fin de semana a todos y espero que lo estemos disfrutando al máximo.
Hoy, decidí hacer un cover "versión completa, de la A a la Z" de la música de HILLSONG United titulada (HIATW: que significa Aquí estoy para adorar)
Hillsong united es una banda que interpreta géneros como canciones de adoración, música gospel contemporánea tal como está. Este grupo comenzó desde el año 1998 hasta la fecha y ha estado repartiendo canciones que elevan el alma desde entonces.
Este grupo también organiza conciertos y, ya sabes, les encanta actuar en iglesias, ya que su principal tipo de música es el gospel.
Hay otra canción especial de este grupo que me encanta, "Ocean"... ¡Caramba!... Esta canción me pone la piel de gallina.
Esta es una charla de otro día, pero tengo la intención de dejarla caer en esta comunidad.
Entonces, pude grabar esta canción con mi guitarra hoy temprano con muchas experiencias divertidas y frustrantes.
Lo que enfrenté antes de grabar esto, la boca no puede decirlo..."llorar en voz alta"
De hecho, grabé una buena pieza y mi vecino la destruyó y encendió su ruidoso generador cuando estaba a punto de terminar la canción.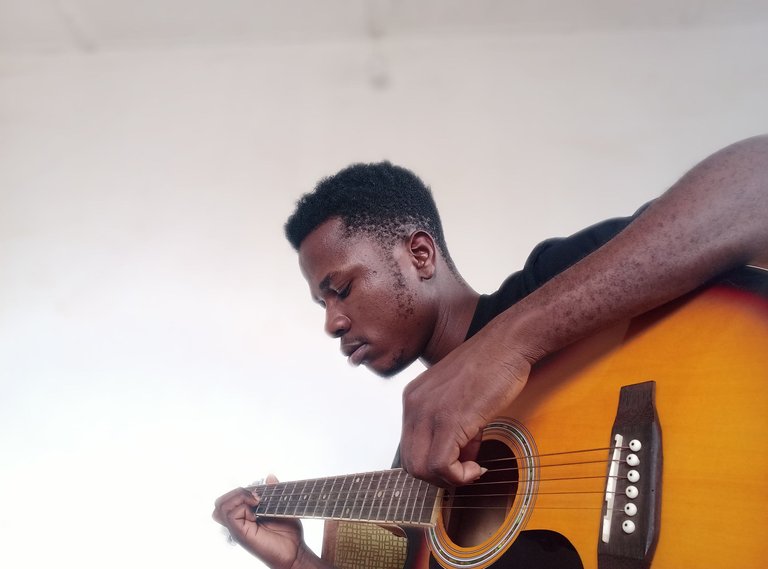 Tenía ganas de llorar de verdad... Así que tuve que cambiar de ubicación antes de poder grabarlo con éxito.
Incluso antes de tener éxito con la grabación, me encontré con otro desafío en la nueva ubicación.
Mientras estaba a punto de grabar, una asociación de kegite (grupo de aquellos que se drogan con vino de palma) comenzó a tocar sus tambores tan fuerte que interfería con mi grabación.
Tuve que jugar en mi teléfono para pasar el tiempo antes de poder grabar esta pieza.
La grabación de hoy fue realmente poderosa.. lol...
Entonces, disfruten amablemente de esta pieza.
Gracias.
---
▶️ 3Speak
---
---