"LA VOZ CANTANTE WEEK #20 - REAL FRIEND (ORIGINAL SONG) || BY D4MUSIC @obaro" [ENG-ESP]

---
Hi guys, I'm D4MUSIC @obaro and this is la voz cantante week 20 already.
It's really so so good to be here again to present what I have musically for this week!
However, I was the one that led the musical session in today program here in Nigeria and it's wa a bit long.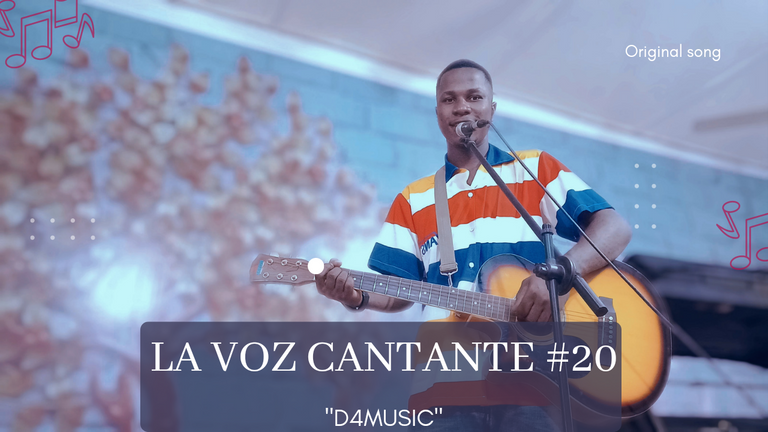 So I stressed my voice
However, out of my love for this community, I was able to coin this original song out today.
I hope we all know that some friends are more loyal than brothers and sisters!
"Appreciate the good friends or friend you have"
LYRICS
I see you
I see what
You are doing
To make me proud (2x)
I see what you are pushing
Just to make it
Seems like I'm the one
Behind it all
I feel the burden and pain
You go through
To make me proud
You are a friend indeed oh oh
You are a friend through the rain
Through the sun through the drought
Through the dry season, when it's good when it's bad
You are a friend indeed (2x)
Show me your friend and I'll tell you
Who you are(2x)
Some friends are stronger
Than brother, than sister, than relative
Those are the real ones (2x)
To all my friends that are genuine
I appreciate you
For how far we have come
I am grateful, thanks you!!!
Thanks for stopping by!!!
SPANISH
Hola chicos, soy D4MUSIC @obaro y esta es la voz cantante semana 20 ya.
¡Es realmente tan bueno estar aquí de nuevo para presentar lo que tengo musicalmente para esta semana!
Sin embargo, yo fui el que dirigió la sesión musical en el programa de hoy aquí en Nigeria y fue un poco largo.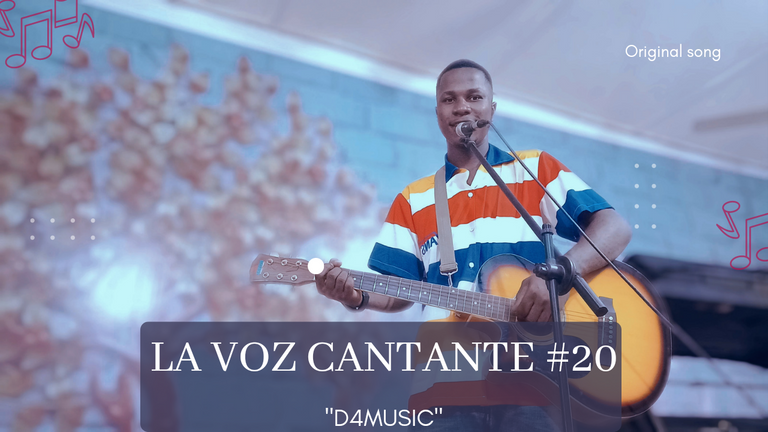 Así que subrayé mi voz
Sin embargo, debido a mi amor por esta comunidad, pude acuñar esta canción original hoy.
¡Espero que todos sepamos que algunos amigos son más leales que hermanos y hermanas!
"Aprecia a los buenos amigos o amiga que tienes"
LETRA
Te veo
veo lo que
Tú lo estás haciendo
Para enorgullecerme (2x)
Veo lo que estás empujando
solo para hacerlo
Parece que soy yo
Detrás de todo*
Siento la carga y el dolor
Vas a través
para hacerme sentir orgulloso
Eres un amigo de verdad oh oh
Eres un amigo a través de la lluvia
A través del sol a través de la sequía
A través de la estación seca, cuando es bueno cuando es malo
Eres un amigo de verdad (2x)
Muéstrame a tu amigo y te cuento
Quién eres (2x)
Algunos amigos son más fuertes
Que hermano, que hermana, que pariente
Esos son los reales (2x)
A todos mis amigos que son genuinos
Te aprecio
Por lo lejos que hemos llegado
Estoy agradecido, gracias!!!
¡¡¡Gracias por pasar!!!
---
▶️ 3Speak
---
---