Desde mi ventana | From my window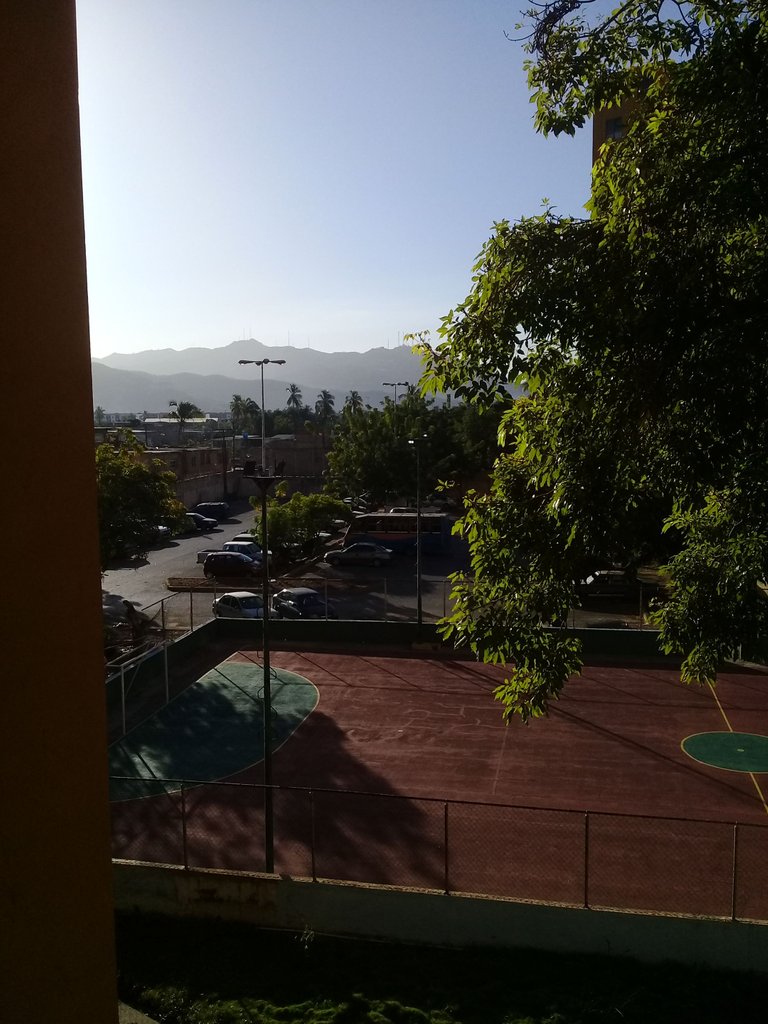 ¡Hola Hivers! Feliz inicio de semana, que ésta sea muy productiva para todos. Saludos a toda la comunidad de @aliento. Hoy pude retornar a la ciudad de Puerto La Cruz después de casi dos meses. Una de las cosas que más extrañaba de esta ciudad era despertar, abrir la ventana y contemplar una vista que tiene muchos contrastes y respirar una brisa con olor a mar. Quizás no sea la postal mas bonita pero me ha acompañado desde hace 7 años y quise compartirla con todos ustedes.
Hello Hivers! Happy start of the week, may this one be very productive for everyone. Greetings to all the @aliento community. Today I was able to return to the city of Puerto La Cruz after almost two months. One of the things I missed most about this city was to wake up, open the window and contemplate a view that has many contrasts and breathe a breeze with the smell of the sea. It may not be the most beautiful postcard but it has been with me for 7 years and I wanted to share it with all of you.
El apartamento en el que vivo en esta ciudad está ubicado en un conjunto residencial frente al mar, lastimosamente mi apartamento queda del lado contrario a la playa, es decir que no cuento con vista al mar, sin embargo tengo una vista llena de contrastes entre lo natural y lo urbano, entre lo viejo y lo moderno. Pero lo mejor es esa brisa con olor a mar que me hace sentir en la playa aún estando en la comodidad de mi hogar.
The apartment in which I live in this city is located in a residential complex in front of the sea, unfortunately my apartment is on the opposite side of the beach, that is to say that I do not have a sea view, however I have a view full of contrasts between the natural and the urban, between the old and the modern. But the best thing is that breeze with the smell of the sea that makes me feel at the beach even being in the comfort of my home.

El conjunto residencial es muy grande pero también tiene muchos años de antigüedad, me hubiese gustado vivir acá en sus inicios, debió ser muy moderno para su época. Cuenta con 9 edificios residenciales, una cancha de tenis y una cancha de baloncesto que también se utiliza para jugar fútbol sala, tiene una enorme piscina olímpica que en un principio se utilizaba para entrenamientos de natación y uso recreativo para los propietarios, lastimosamente en la actualidad la piscina no está en funcionamiento. También tiene muchas áreas verdes y un parque infantil con grama artificial, pero quizás lo mejor sea estar frente al mar. Acá viví mi etapa universitaria.
The residential complex is very large but also has many years of antiquity, I would have liked to live here in its beginnings, it must have been very modern for its time. It has 9 residential buildings, a tennis court and a basketball court that is also used to play indoor soccer, it has a huge Olympic swimming pool that was originally used for swimming training and recreational use for the owners, unfortunately at present the pool is not in operation. It also has many green areas and a playground with artificial grass, but perhaps the best thing is being in front of the sea. This is where I spent my university years.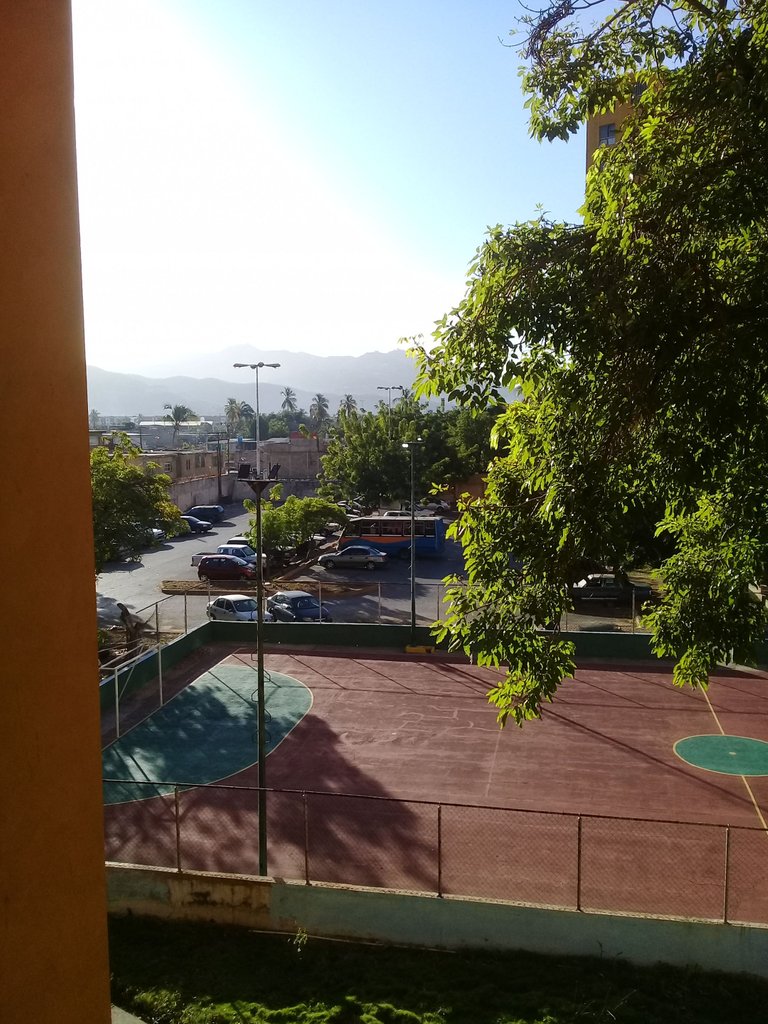 Desde mi ventana puedo apreciar a lo lejos las montañas que rodean nuestra ciudad, tengo visión a la cancha de fútbol sala así que puedo ver los emocionantes partidos y las riñas que se forman en el juego. Tengo justo al frente un árbol gigante, el cual en algunas temporadas florece con unas flores rosadas muy hermosas y que al caer forman una alfombra rosada en los caminos. Además es el hogar de varias iguanas y aves que posan en sus ramas y que puedo contemplar desde mi ventana.
From my window I can see the mountains that surround our city in the distance, I have a view of the indoor soccer field so I can see the exciting matches and the fights that form during the game. I have right in front of me a giant tree, which in some seasons blooms with beautiful pink flowers that form a pink carpet on the roads. It is also home to several iguanas and birds that perch on its branches and that I can see from my window.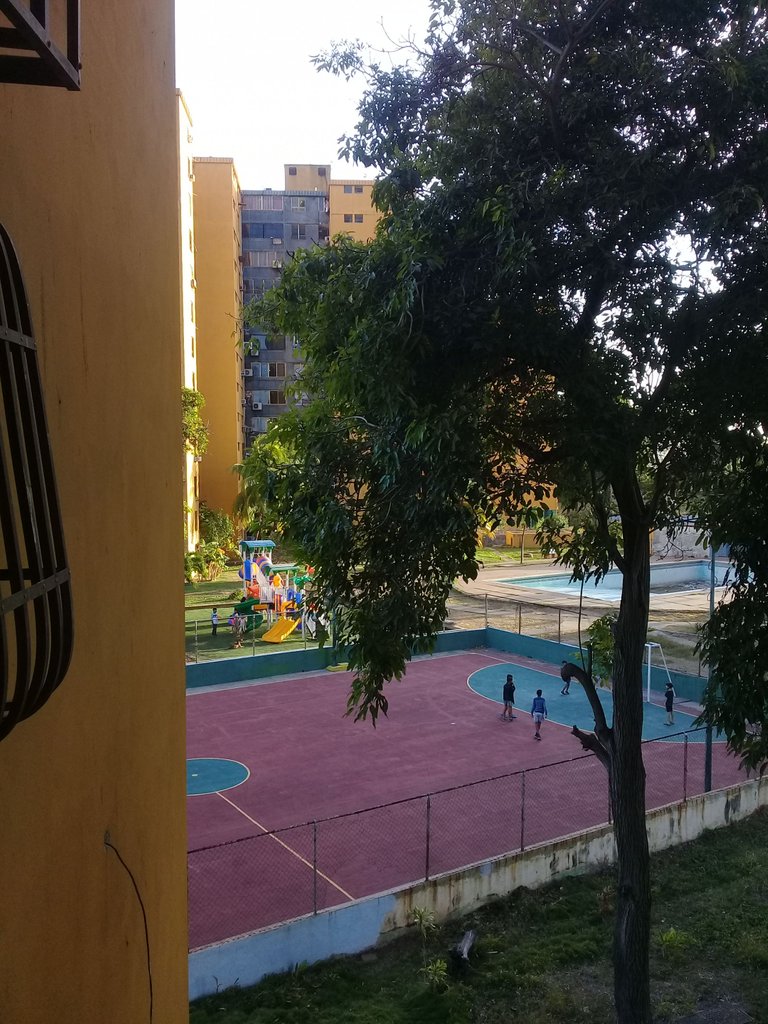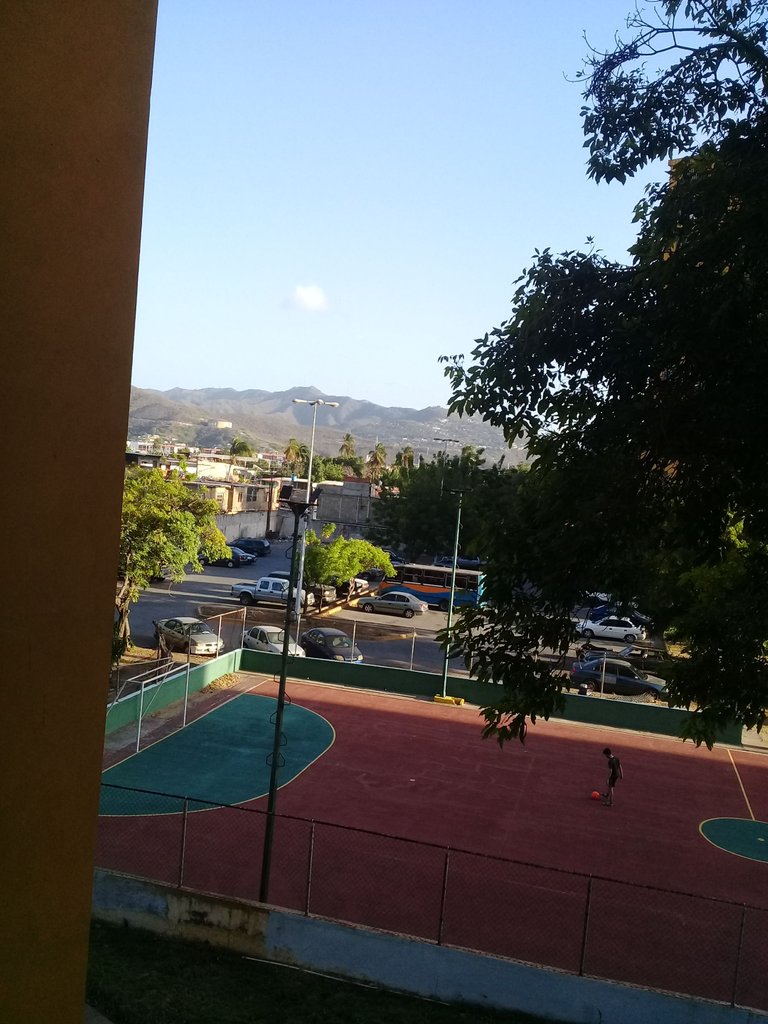 Me gusta servirme una taza de café y contemplar la vista, es algo que me relaja y me ayuda a reflexionar sobre cualquier situación por la que esté pasando. De igual forma a cada apartamento al que voy me gusta contemplar la vista desde los balcones, ver los paisajes y lo diminutos que somos desde las alturas. Siempre que puedo tomo fotos de los atardeceres y de los cielos llenos de nubes. Estaré en esta ciudad por unos días así que aprovecharé para disfrutar este entorno playero que tanto me gusta y espero compartir con ustedes cada uno de esos momentos. Gracias por leerme, muchas bendiciones a todos esta semana.
I like to pour myself a cup of coffee and contemplate the view, it's something that relaxes me and helps me reflect on whatever situation I'm going through. I also like to go to every apartment I go to and contemplate the view from the balconies, see the landscapes and how tiny we are from the heights. Whenever I can I take pictures of the sunsets and cloud filled skies. I will be in this city for a few days so I will take the opportunity to enjoy this beach environment that I love so much and I hope to share with you every one of those moments. Thank you for reading me, many blessings to all this week.
---
---