What Was The First Album You Owned?

Feeling a Bit Nostagic
I was just sitting here thinking about the old days like we all do from time to time. The old days for me are the 80s. I remember going into my big sister's room and looking at all of the posters hanging in there. I can't remember all of them, but I do remember certain ones, like DeBarge, Michael Jackson and Menudo.
It's funny to think about it, because my sister ended up becoming a total metal head by the 2nd half of the 80s. But before that, it was all the above and even Culture Club and Wham. It's crazy how people evolve.
Me, on the Other Hand...
I was kind of weird compared to a lot of my other friends at the time. I feel like in this time period in the early 80s, even as an elementary school kid, we each had already kind of fallen into a genre of music that we preferred. My cool radar was completely dysfunctional, so I ended up being completely un-picky about it. I would listen to any genre, any song. New, or ancient! I remember one of my friends was a big-time hillbilly and would listen to old Hank Williams Sr. and Jimmie Rodgers records. He played them all the time and I eventually learned the lyrics. (I lived in Kentucky for a while)
I would be humming and singing these songs randomly and other kids would look at me like "Dude.. You dork."
Or I'd be recording songs off of the radio with my little tape deck. Anything from Air Supply to REO Speedwagon. At some point my sister walked in and shut it off. IMO a bit ironic for someone who liked Menudo, but I digress.
She said something like, "You need to stop listening to that shit. Check this out, it's called rap. All the cool kids are into it."
Then she handed me a tape, and walked away. Wow! My own tape that was actually a studio recording and not some radio mix tape that I crappily made while trying to avoid the radio commercials.
Now, I had heard rap before. This may sound like an obvious funny statement, but you have to remember that rap was not everywhere back then like it is now. It didn't play on any normal radio stations and it certainly wasn't on TV. In fact, the only place I had heard it was at the park near my house where cool kids would show up on the basketball court with their little pieces of cardboard and a giant ghetto blaster, ready to do breakdancing.
I used to sit on the sides and watch these older teens for hours, amazed at their skills. And of course the music was so cool and different. The electronic synthesizers sounded so alien and somehow rebellious and defiant. I mean, this stuff broke all of the rules.
My First Album
So I flipped over the tape, and saw that it was "Escape" by the rap group Whodini.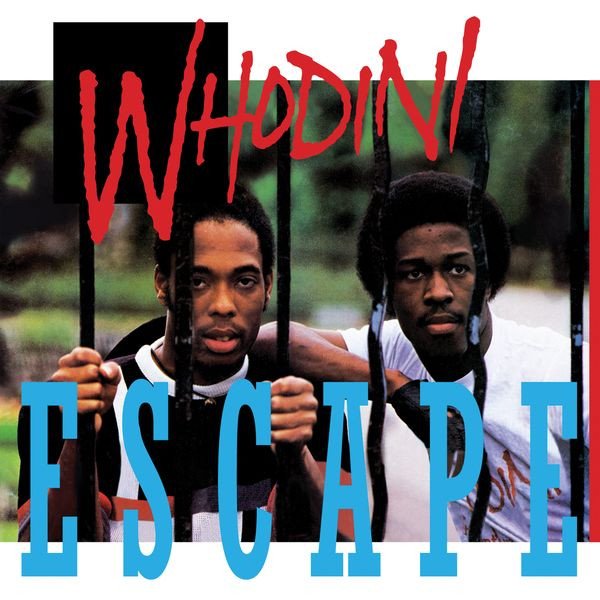 I had no idea who they were, but I popped it in and was immediately met with "Five Minutes of Funk"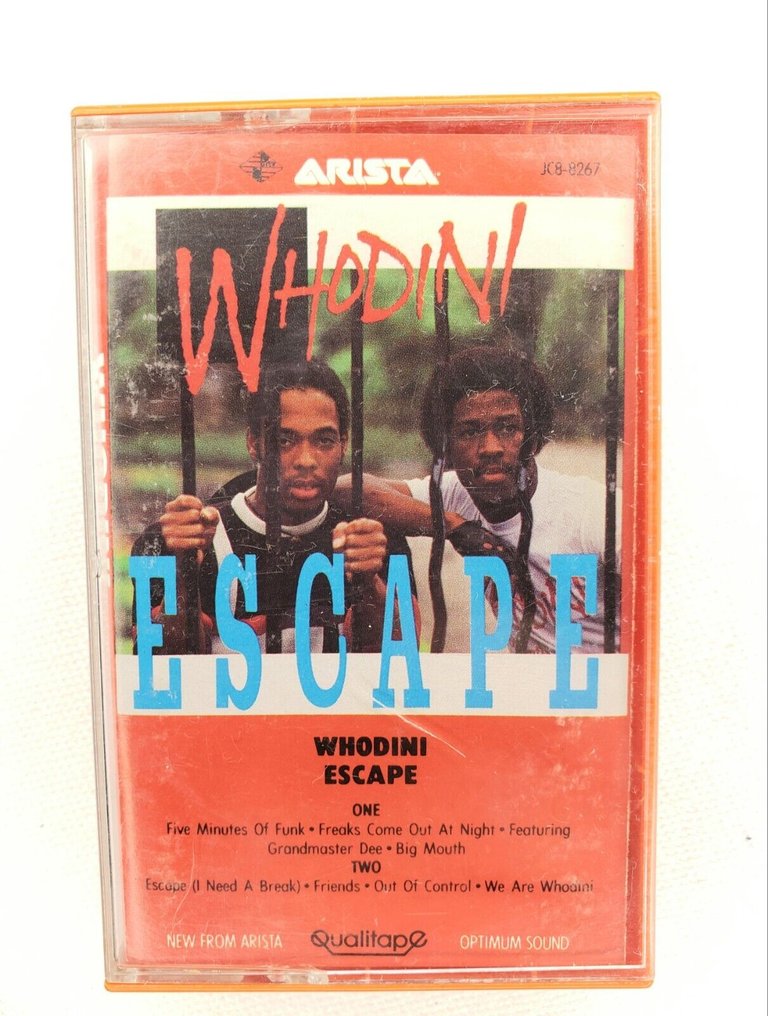 Honestly I was pretty mesmerized. I remembered hearing this song down at the park. It was kind of a favorite for those breakdancers presumably because it went on for quite a while and had a repetitive, steady beat. After that, I remember listening to "Big Mouth", "Friends" and "The Freaks Come Out At Night" a LOT. Those were my jams!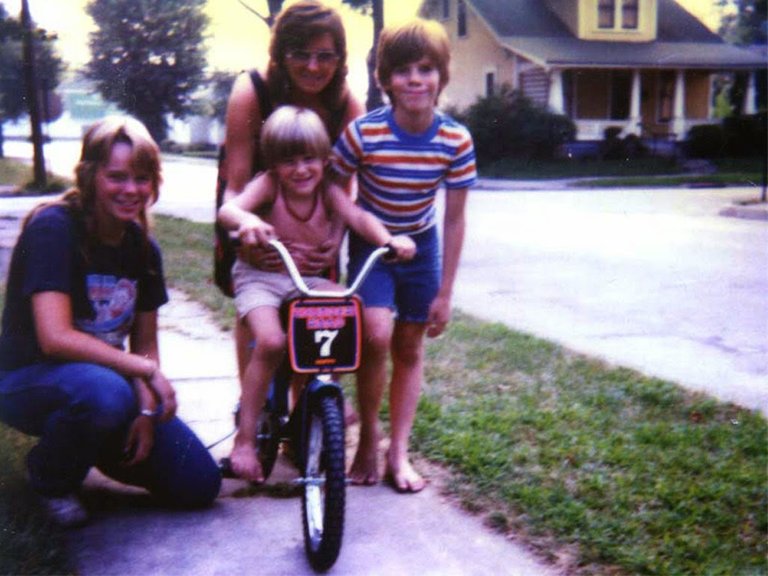 Finally I had a cool tape, and no one could make fun of me. Except for my mom, who was forever confused when I would say that something is bad when I meant that it was good. Thank God that Michael Jackson eventually released the Bad album so that all the grown up people could learn this basic piece of slang.
---
---