Pioneertown, CA Visit

A Fictional / Real Town in California
We have stopped in at this town a couple of times while visiting with family out in Twentynine Palms, CA. The town is listed as an unincorporated community in San Bernadino county and pretty much just looks like an old west ghost town.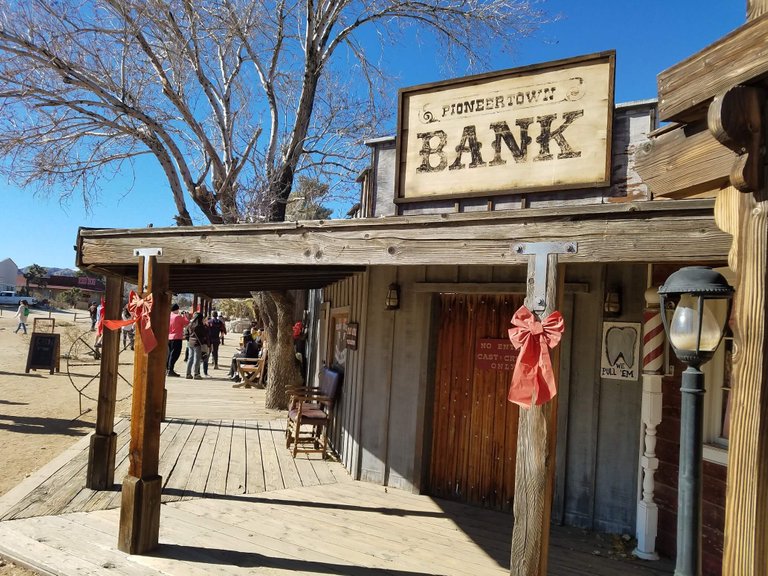 The town consists of one long road with buildings on either side. Everything is themed in an old west style with all the classics; the sheriff's office, the bank, various leather item stores etc. Even a slightly scary looking dentist office pictured below.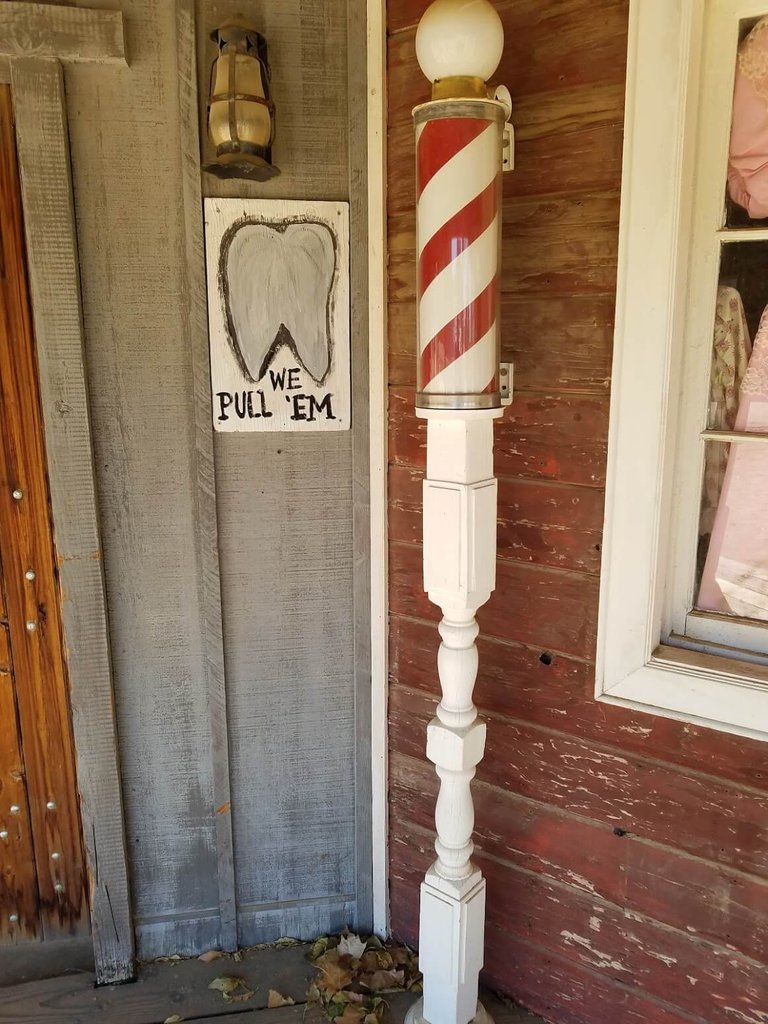 More than anything, this place is a tourist attraction to be sure. However, there really are people living around here. I am guessing that anyone who actually lives here is making there livelihood in town, in one way or another.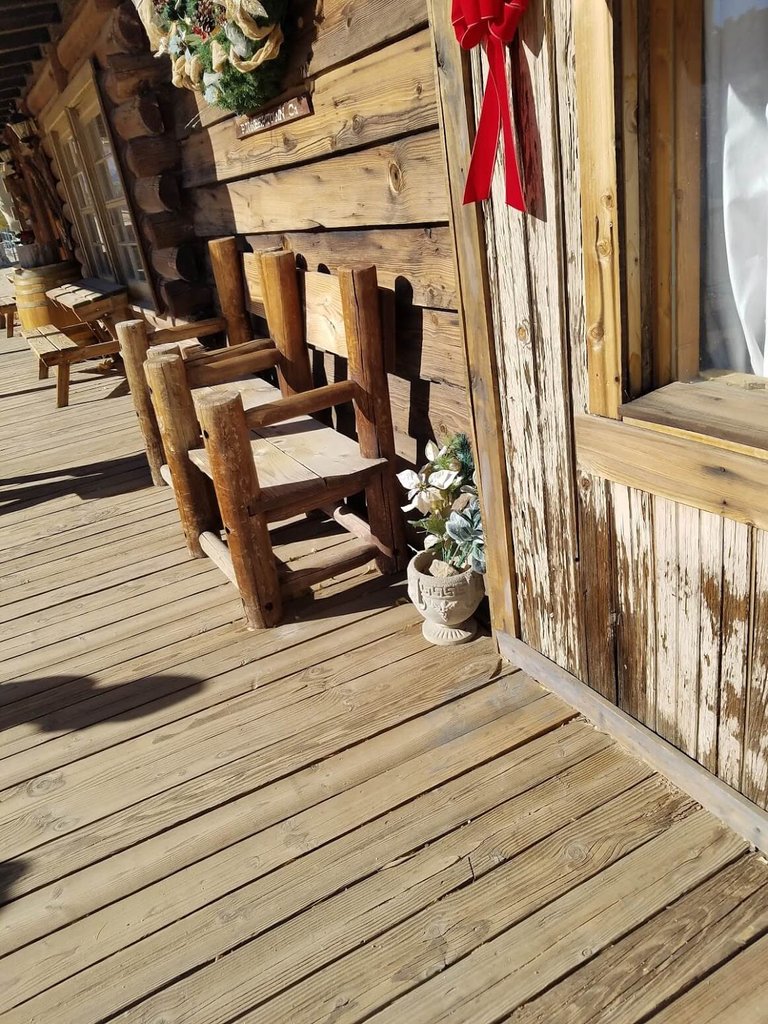 Every time I have come here there have been quite a few people hanging out. It seems to be a popular place to bring your kids. There are usually lots of small farm animals around that kids can pet and take photos with. Also everyone is dressed in period clothing to make the whole experience a bit more authentic.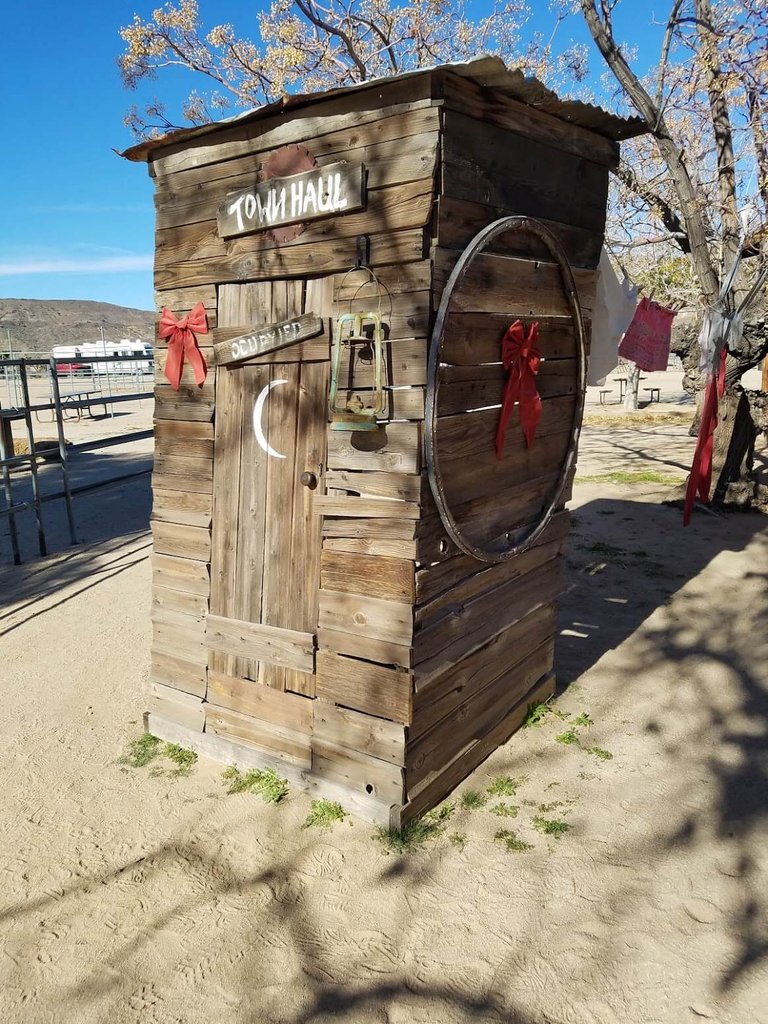 And what old timey town would be complete without a proper out house. I would hope that everyone in town didn't have to share the same one back in the day, though. In this town, there is a lone one off to the side in the middle of town.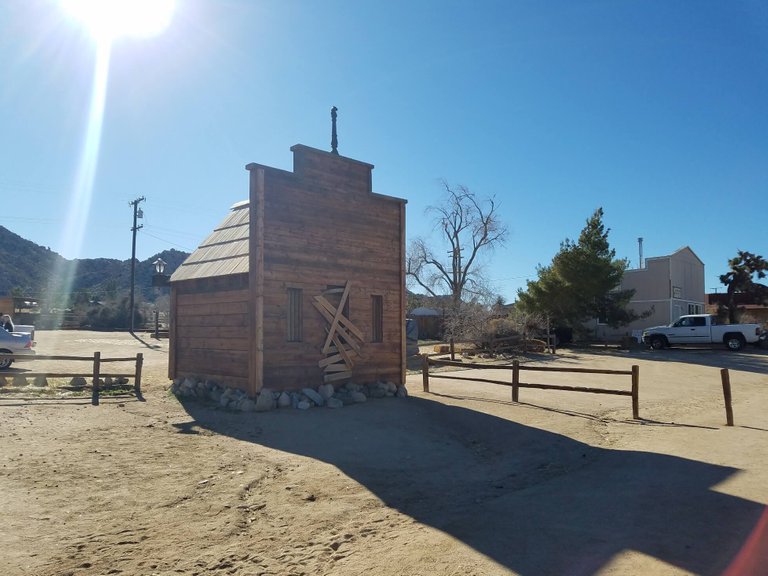 It's quite a fun and relaxing afternoon walking through Pioneertown. Most people are kind of just meandering around, looking through the shops and walking up and down the main street; as if there are any other streets.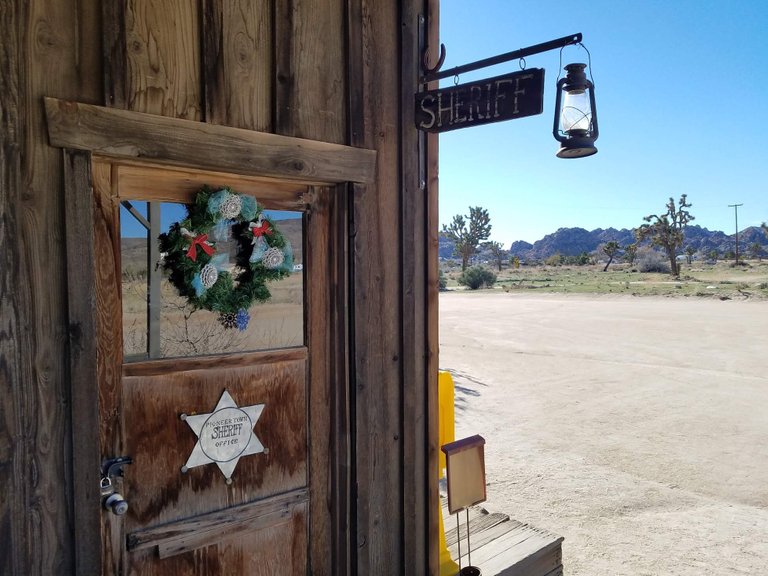 I am not sure if there is a real sheriff here, or if it is just a prop. I can't imagine that they have an actual cop sitting in there. I think he would go nuts after about a week.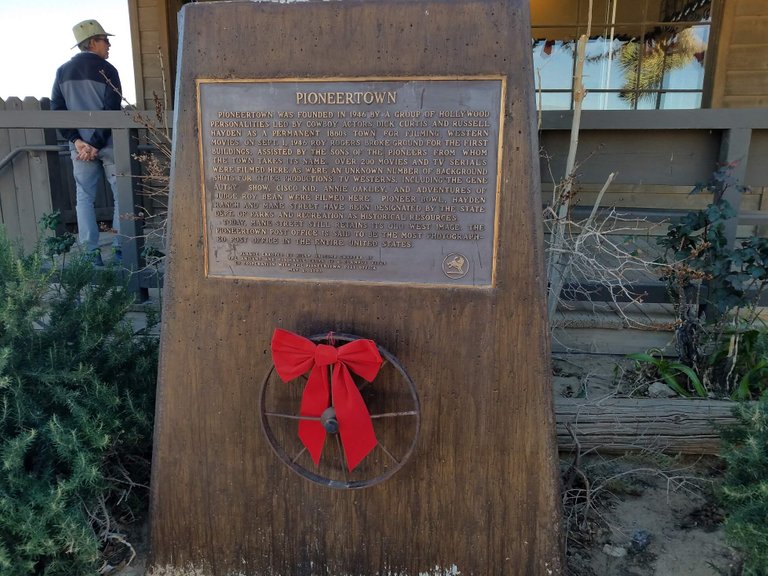 As you can see, the town was created by a group of Hollywood actors for the sole purpose of filming Western movies. Pretty clever, really. The area of California would have been super cheap to buy land back in those days. And there is plenty of it out here.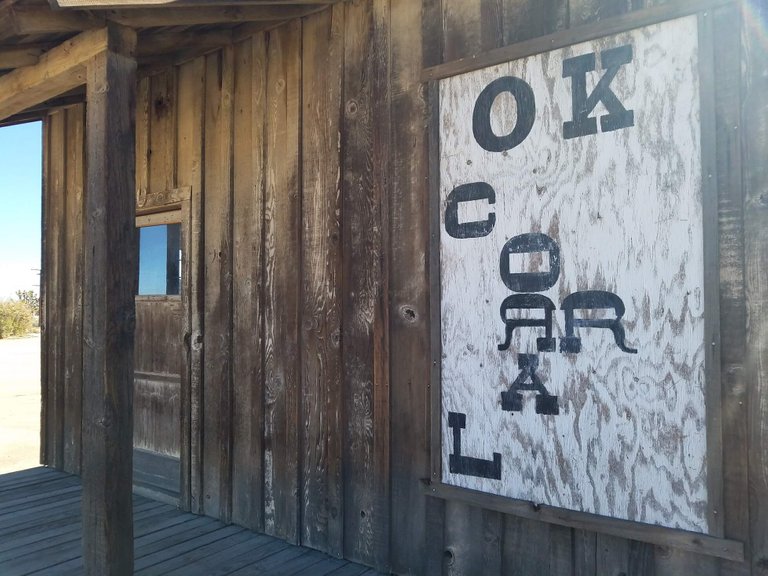 The movie set for the OK corral is still here. Pretty cool! It's fun to pretend that there was some actual action going down here, but it's all just Hollywood magic.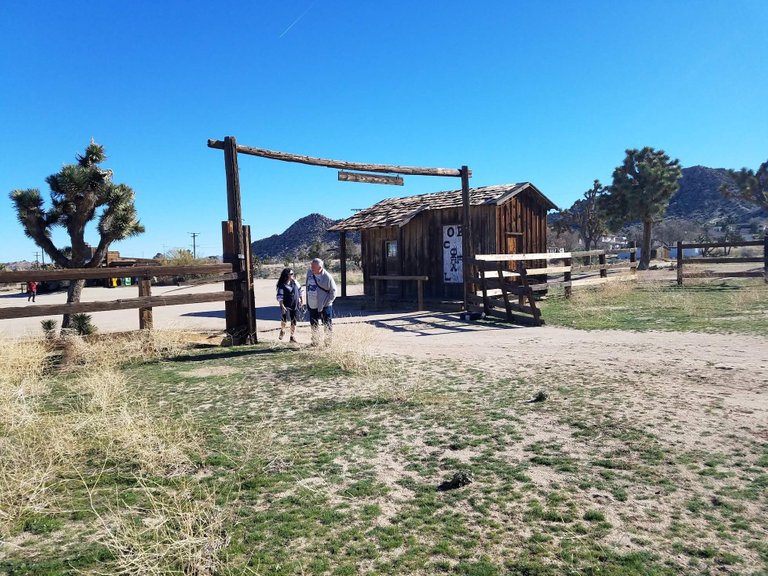 At any rate, it is an interesting place from a historical perspective. I think any fan of old Western movies would enjoy giving this place a visit.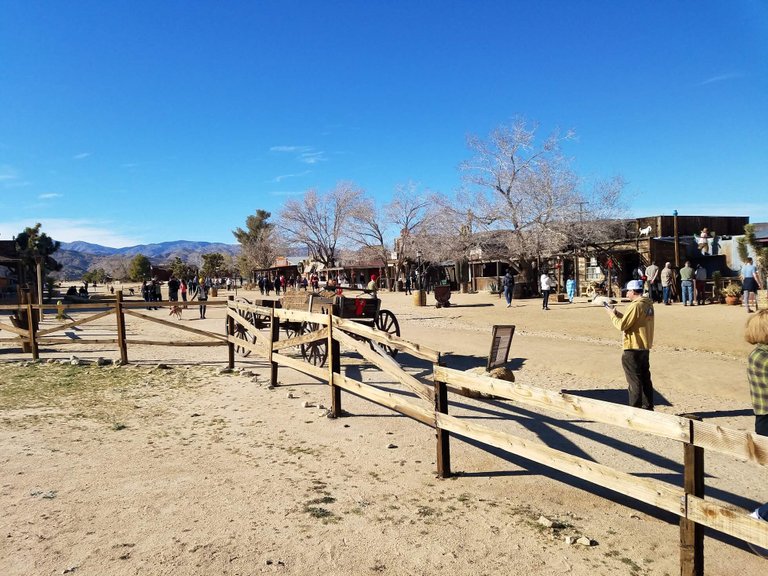 Even if you aren't interested in visiting for the sole experience of the old town, there is another reason to stop in. When you first pull into the town, there is an amazing restaurant at the entrance. They barbecue amazing ribs and other great dishes. I ended up having a really yummy burger the last time I went.
I think next time I'm in town, I'll try out the BBQ ribs plate. I was getting a bit jealous of the table next to us where the guy had ordered them. I was looking at my burger feeling a bit sad. But it was fantastic anyway!
---
---