Cabazon Dinosaurs with Pee-wee Herman Memorial Makeover
A Weird Roadside exhibit
This weekend, @little-ricky, @afturner and I went on a roadtrip from Los Angeles to Twentynine palms California to say goodbye to my oldest living relative, my great aunt Joy who recently passed away at the grand age of 93. It was an exhausting couple of days because the little one simply would not go to sleep in the hotel room so we were all pretty tired on the ride home.
After a bit of driving through the desert, @little-ricky screamed out "T-Rex!"
I took a look ahead and sure enough there sat a giant T-Rex as well as an even larger brontosaurus. Being tired and thirsty we decided to pull over and have a closer look.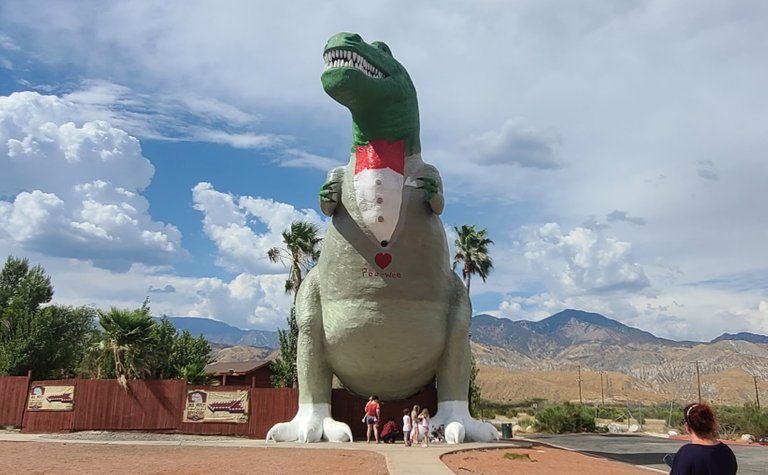 The giant constructions are apparently known as the Cabazon Dinosaurs. If you click on the link you can learn more about the history of the dinosaurs by reading their Wikipedia entry.
The construction of the dinosaurs began all the way back in 1964, but both weren't completely finished until 1985. The first one that was built was called "Dinny the Brontosaurus" seen below.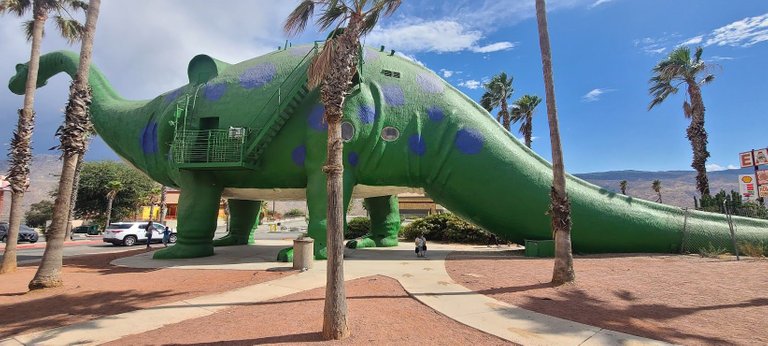 Ricky was so excited by the sheer size of these creations. He was running around having a blast while his mother and I were feeling like our heads were going to explode from the super dry heat. It is nuts how it can be this hot just a couple of hours away from LA.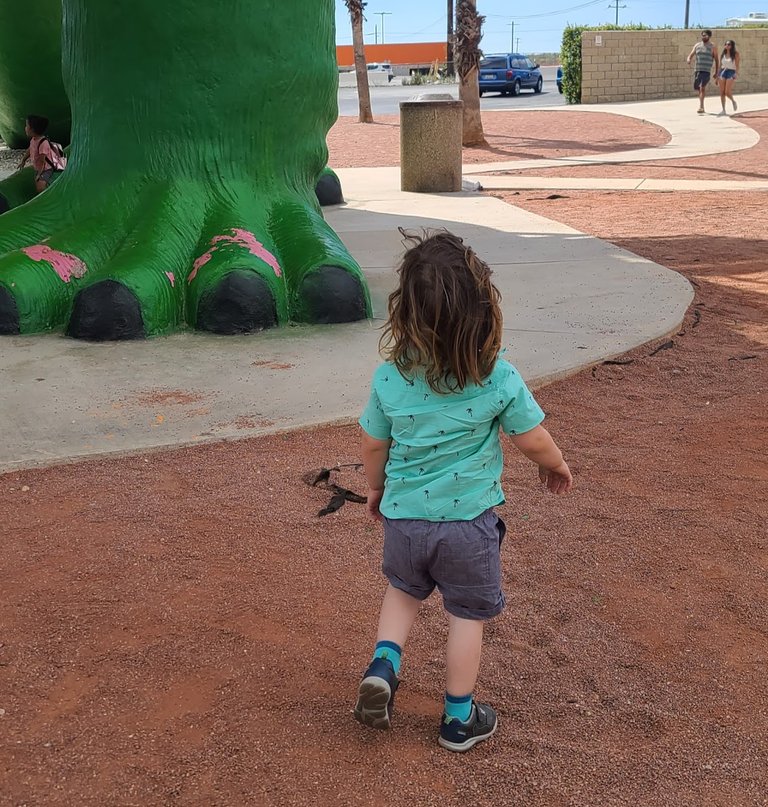 After having a look around the gift shop (sorry, didn't get any photos - it was tight up there!) we walked over toward the T-Rex. Since it had recently been painted over in honor of Paul Reubens character "Pee Wee Herman", there were a lot of people leaving little trinkets at the feet of the giant beast.
Pee-wee Herman was a character that was pretty well loved by a lot of us kids who grew up in the 80s. I don't know what it was about him. He was completely ridiculous but just made you laugh every time!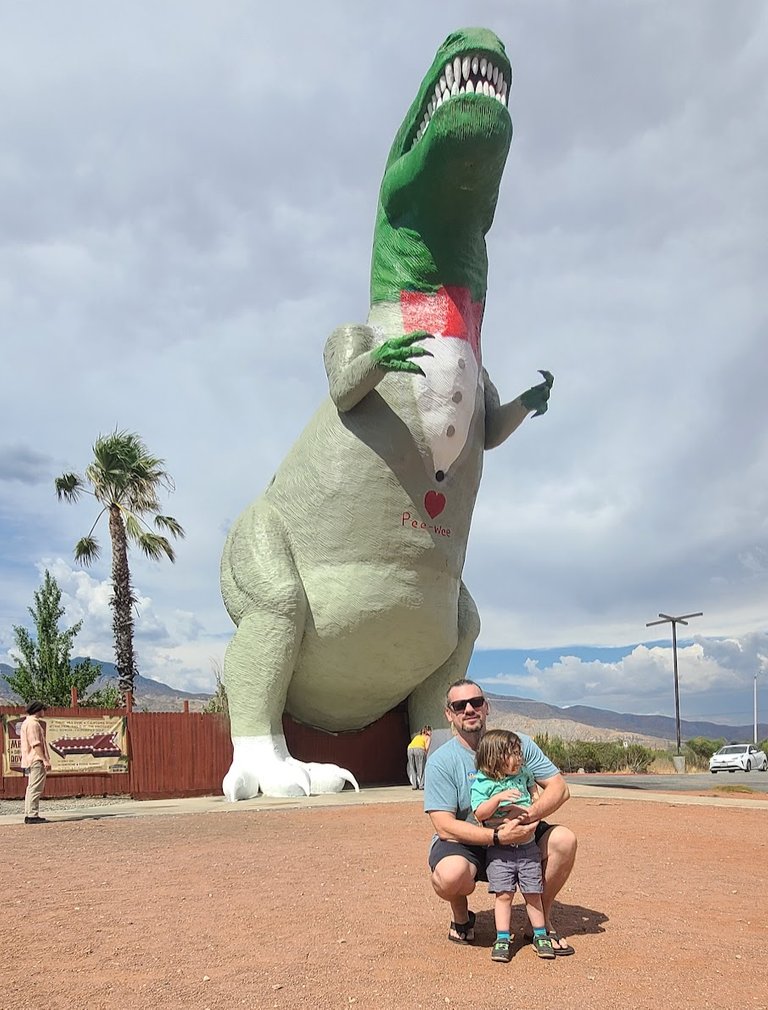 I must say that every time we are traveling around the country we always run into some weird exhibits on the side of the road. 9 times out of 10 they are location in the middle of nowhere. Well, I suppose if you live in Cabazon you might not think it is the middle of nowhere.
It was a fun little stop but I was happy to be back on the road and headed home. And I was even more happy to plop down in my own bed and get a good 9 and a half hours of well earned sleep!
---
---