A Nice Day for a Walk - San Pedro, CA
A Relaxing Day Out
For once, my girlfriend @afturner agreed to take a few hours off work and go out with me and @little-ricky for a walk in the park, followed by a nice evening by the beach. This may not sound like much, but truth be told, we've not been able to spend very much time together since the little one was born.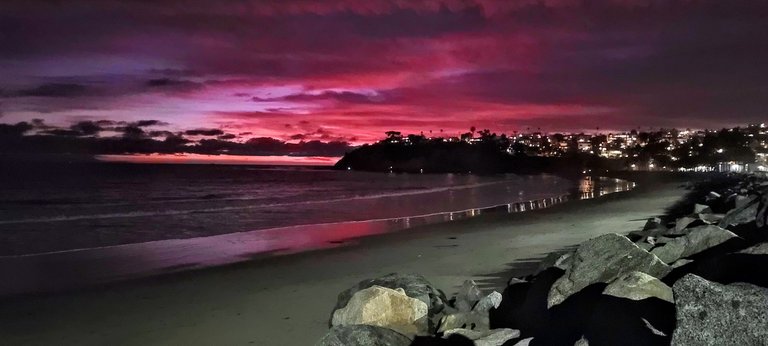 I have been taking little Ricky for walks every evening for the past 7 months or so in order to burn up some of that insane baby energy that he has. It has been doing a lot of good for me as well though.
This last 16 months since Ricky was born has really taken a toll on my health... Mental and otherwise! The lack of sleep has really been messing with me. The upside is that over the last few weeks I have really been making an extra effort to get my shit together. I've been trying to get in bed a bit earlier and get a bit more exercise. I know it's cliche, but holy shit does getting enough sleep make a difference to.... Everything.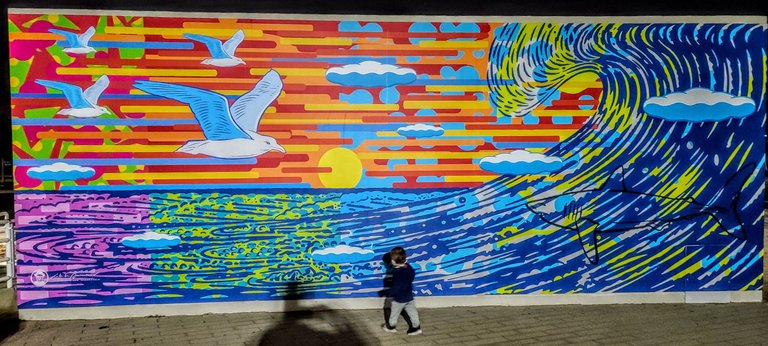 Another thing that I've been doing (as seen in the above image) is taking Ricky do different places later in the evening so that he can run his little heart out and get exhausted. It has been working like a charm!
A new thing that I've learned is that I can take him to a shop and let him put all of his energy into pushing a shopping cart around. I especially like taking him to Home Depot just before they close. I take him to the outdoor area where all of the mulch is, and let him push one of those heavy flat bed carts around. He generally runs them into rocks and backs of topsoil, but he can't really hurt anything.
Earlier that day we went down to the Botanic garden in Palos Verdes; a neighboring town where all the fancy rich folks live. I think the little one already has plans to buy a house here someday. One can dream! I think this little guy will be able to do anything that he sets his mind to. He is only one, but boy does he have a strong personality with a lot of determination. And the little man really loves music like nothing I've ever seen in such a young person.
Rewards Incoming
So this made the whole day out worth it. The long walk through the Botanic Gardens and down by the beach really did the trick. Most of the next day, this was the situation: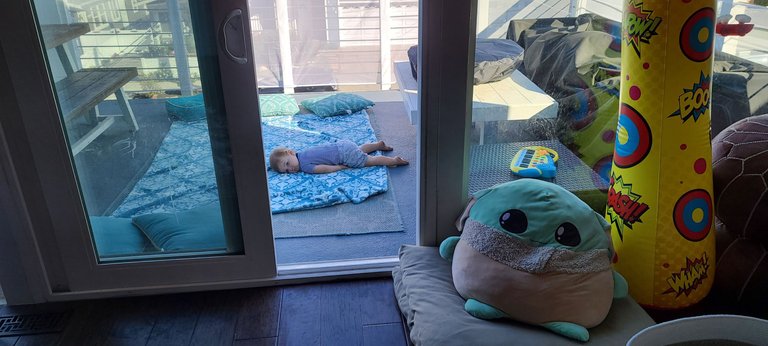 It was pretty funny, really. He just kept running outside on the balcony and plopping down on his chest. Any other time he'd be bouncing off the walls!
My suggestion to anyone else deciding to have a baby in your 40s: If you aren't fit, get fit first! This shit is hard work. Also make sure that you have your mental trip in order, because you are about to be pushed to your absolute limits.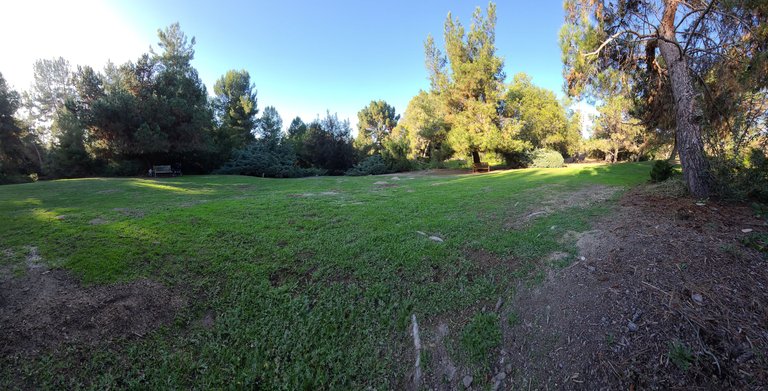 I did another crazy thing today that I've not done for years. I got neck deep into the freezing cold ocean. Holy hell was it cold. But wow was it therapeutic. It felt Wim Hof level cold. I forced myself to stay in there until I was used to it and I came out feeling like a million bucks.
I'll tell you one thing, if you are having back pain, or body pain in general; jump into a freezing cold ocean and you will forget all about it. I've been suffering from a lot of neck pain recently that docs are having trouble pinning down. I got into that water and the pain instantly subsided. It also stayed gone, or at least really low for many hours after I got out. I think I'm going to make it a habit of getting in as often as I can!
Well, the little one has been put to bed and I've got to get up early so I'll leave with that. By the way, I know I'm not around much these days but I am glad to see Hive creeping up in value. This is a great sign! I hope we keep up the momentum. Much love to everyone who puts so much work into keeping this engine running.
---
---