DIY//ideas from origami paper/how to make an easy pen holder
---
---
PAPER PEN HOLDER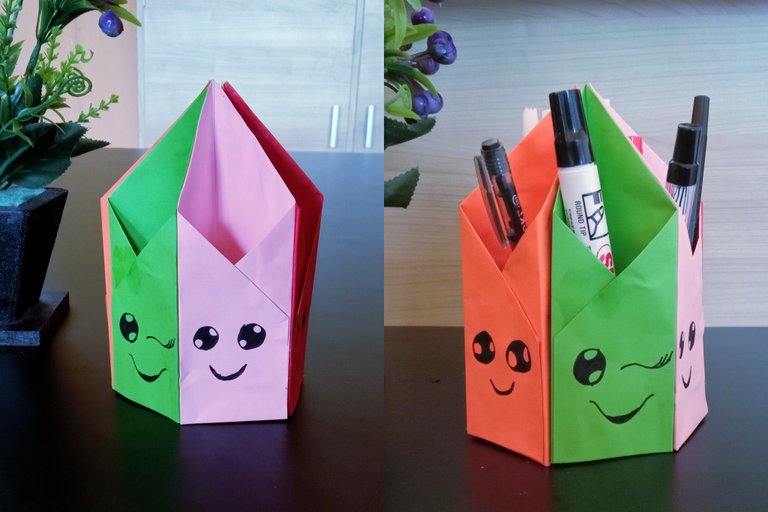 ---
---
Hello all art lover friends !!!
Good morning everyone, today the morning weather is very sunny, how are you today? Hopefully you will always be healthy and well.
Today I want to share my content again, namely making a pen holder from origami Paper.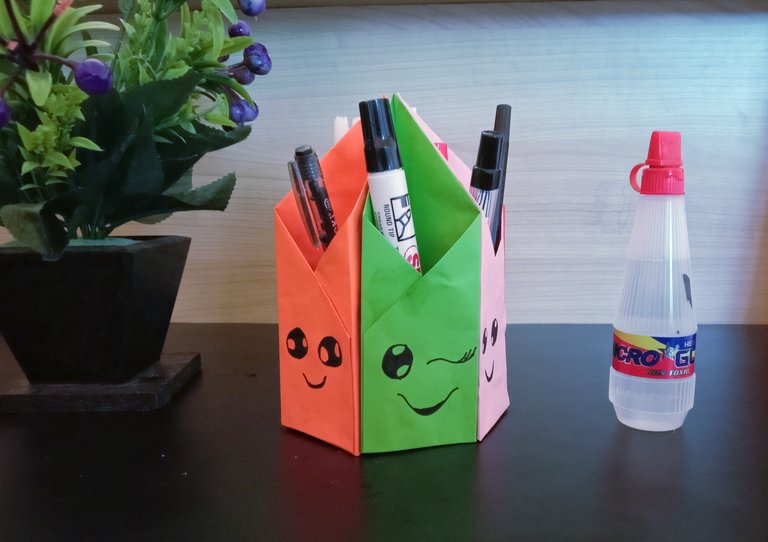 As you can see, I quite often share several ways to make things from origami paper, 2 days ago I shared how to make a rabbit from paper, now I will share an easy way to make a pen holder from origami paper.
Let's get straight to it, friends, let's look at the steps below that I share, hopefully friends at home can easily understand what I'm explaining.
MATERIALS USED
✔️Paper 7 colorful origami sheets measuring 21cmx21cm

✔️Pen marker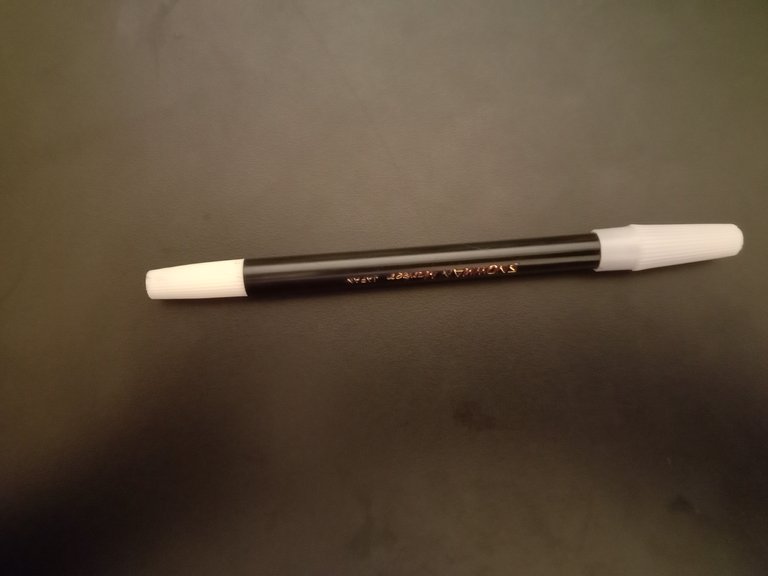 ✔️Scissors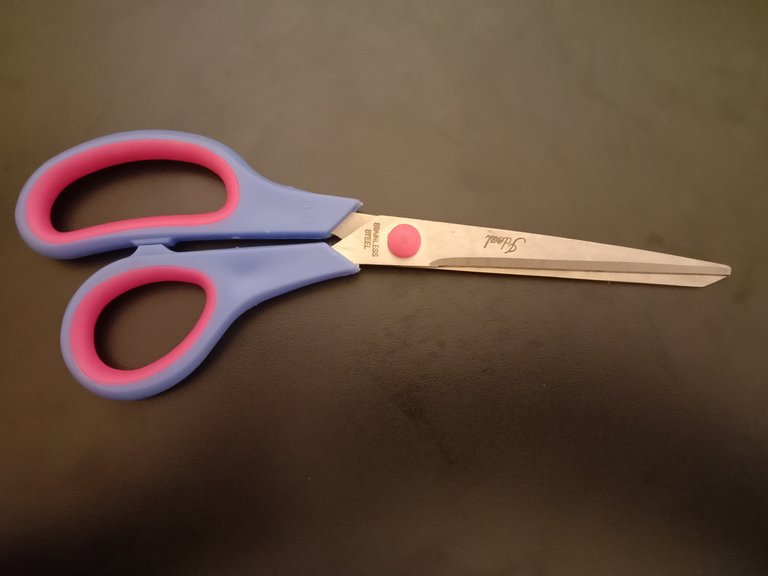 ✔️Glue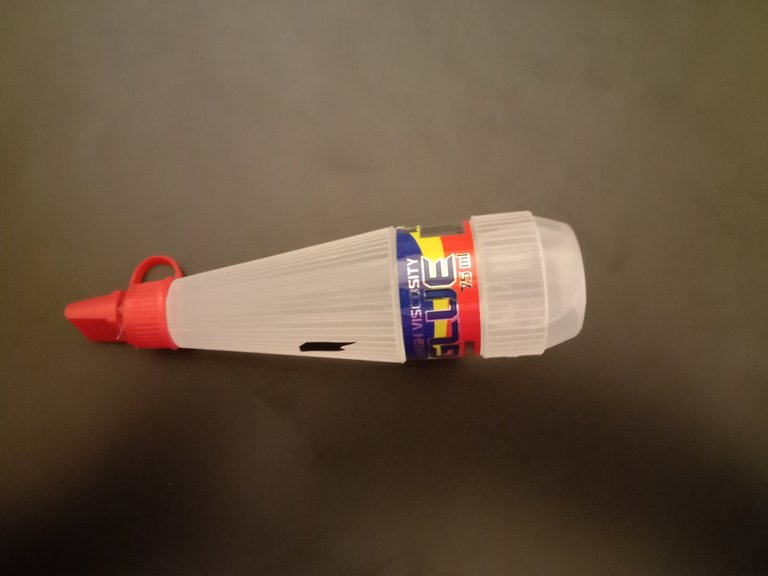 All the ingredients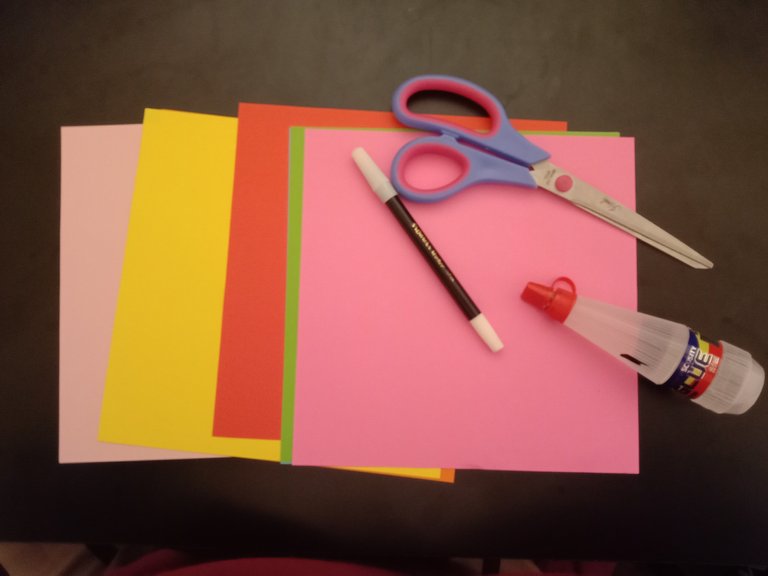 ---
WORKING PROCESS
✔️ First, take the paper, then fold it in half and press so that there is a shadow line in the middle Then open the paper again .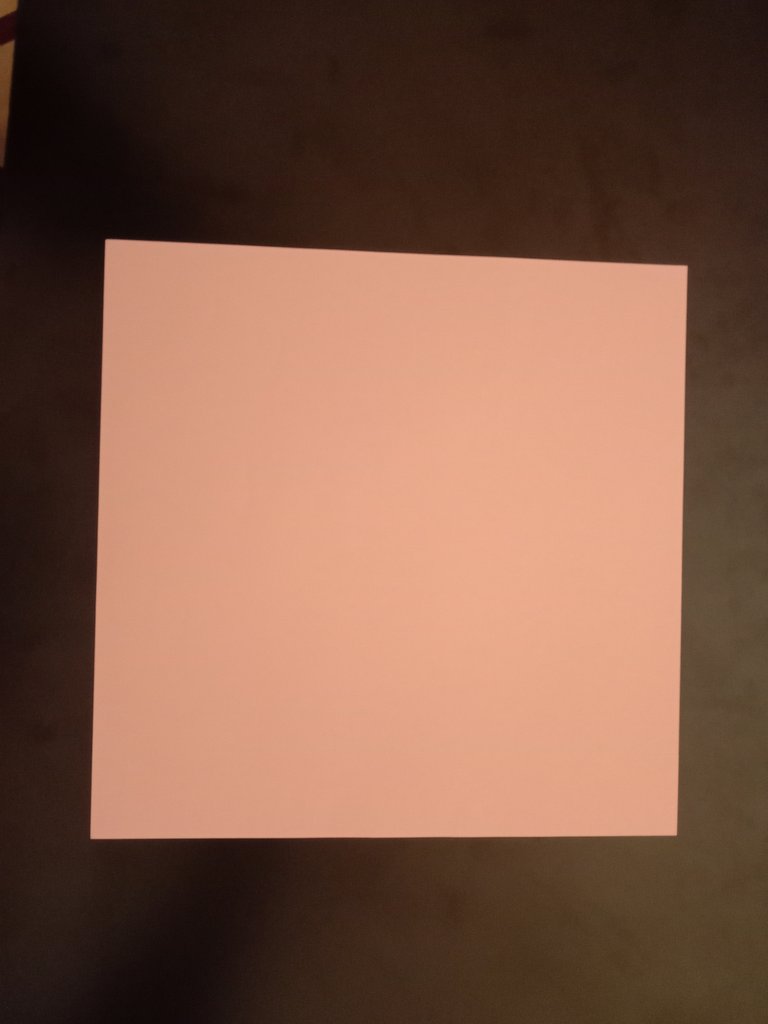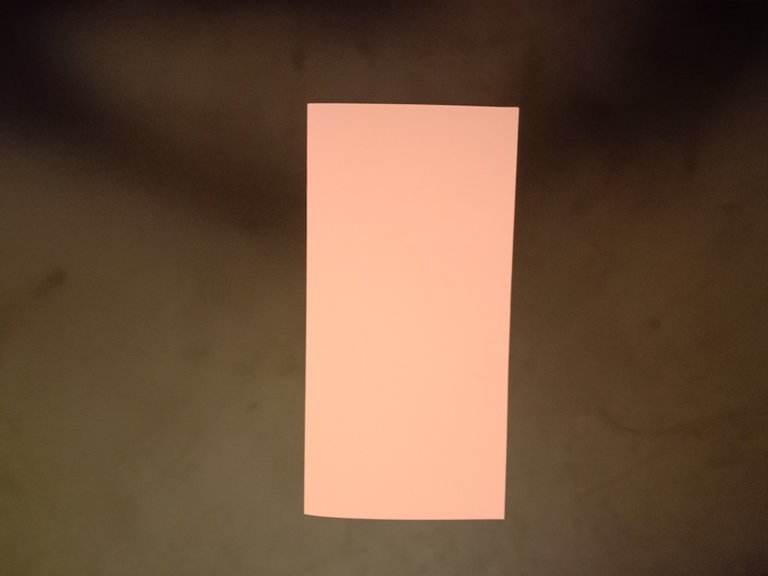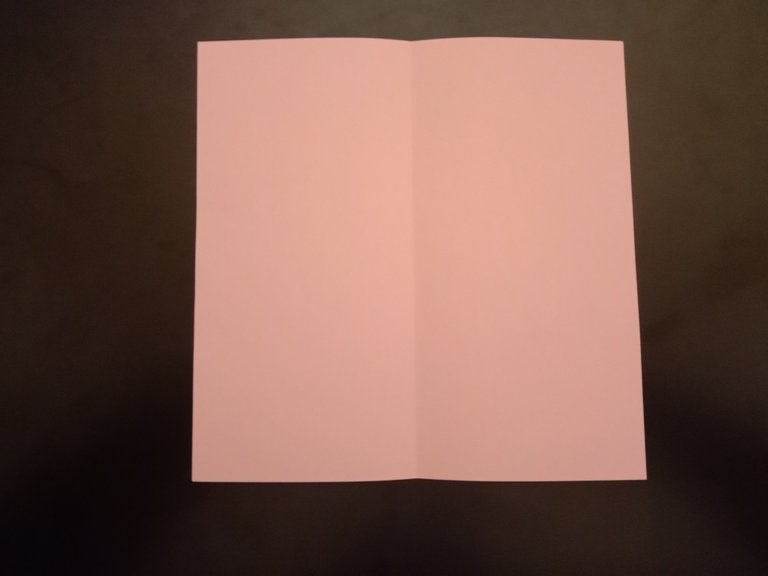 ✔️ Then take the top left and right corners and fold them towards the middle, there will be a pointed shape on top,Then we fold the bottom part up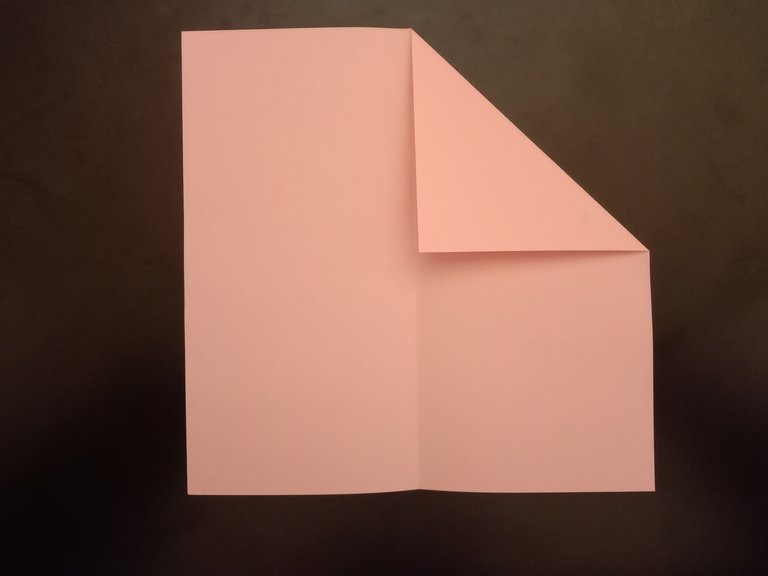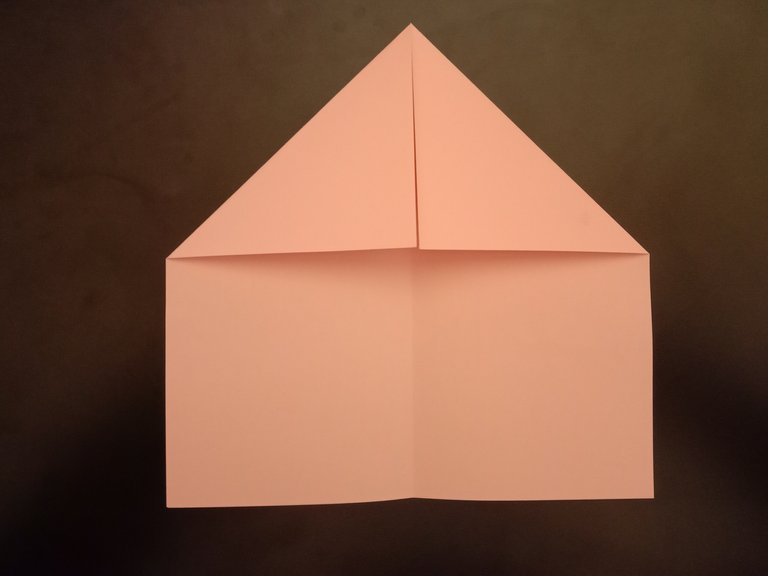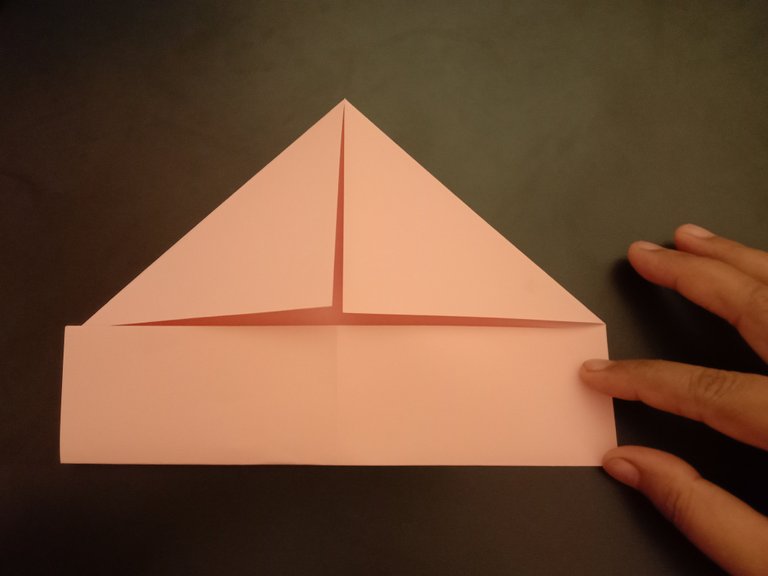 ✔️Then, after all the fold lines are visible, we open them again and glue them according to the original folds.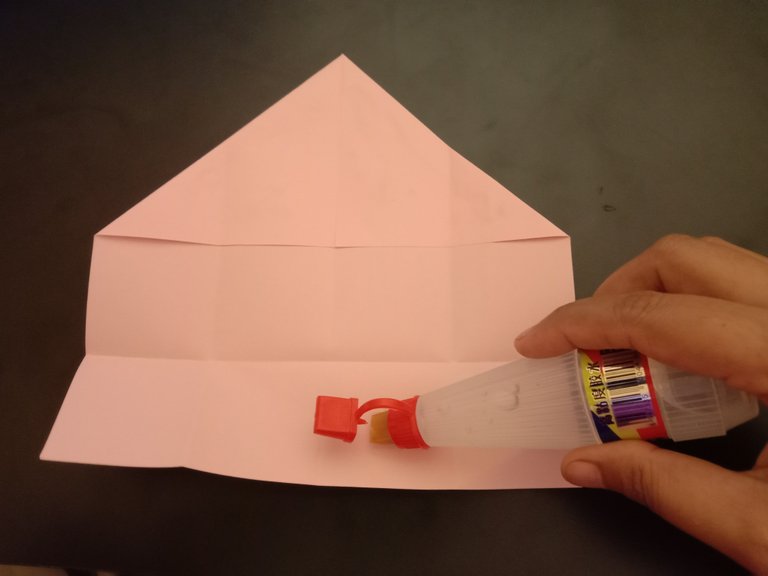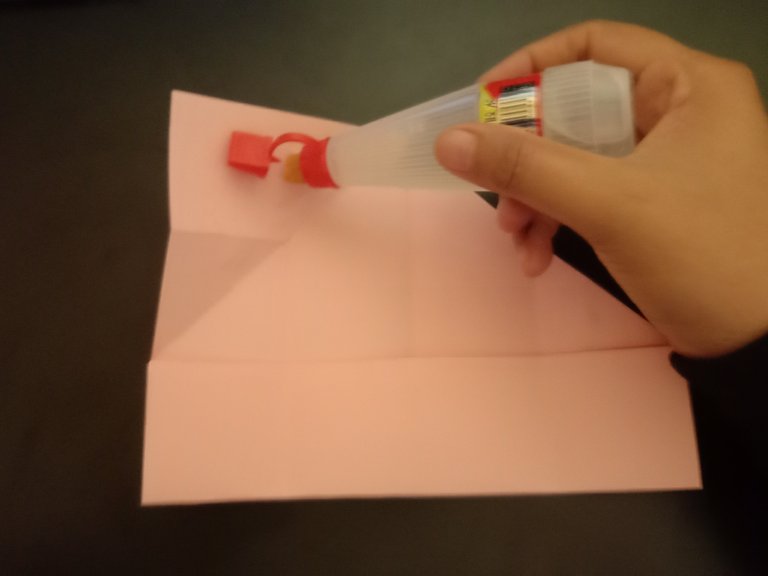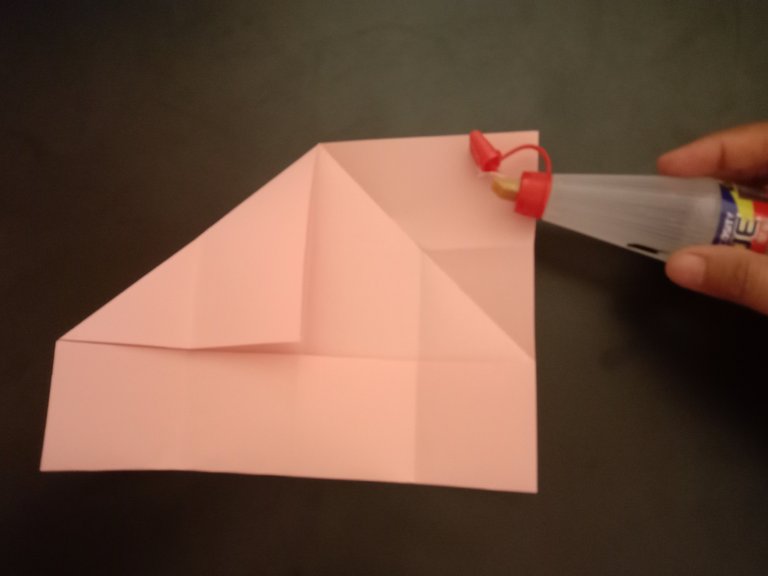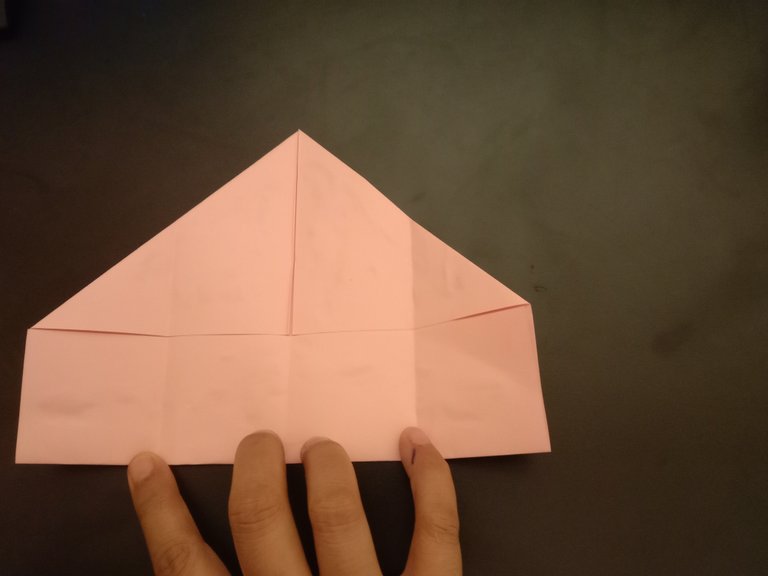 ✔️ After gluing everything, take the right and left sides and fold the To the Middle To Middle,Press the fold to create a shadow line.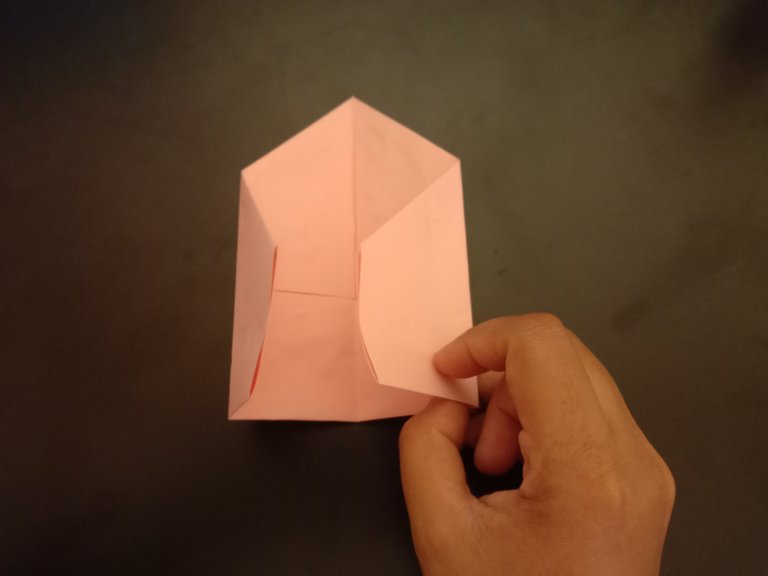 ✔️After folding it, glue the middle part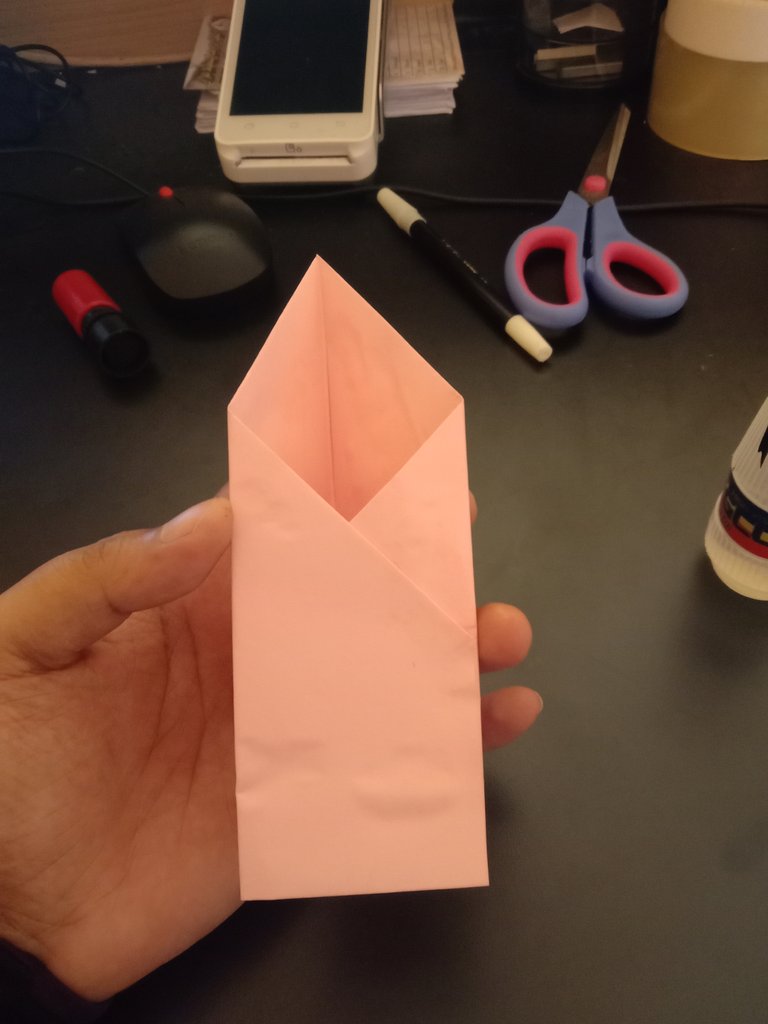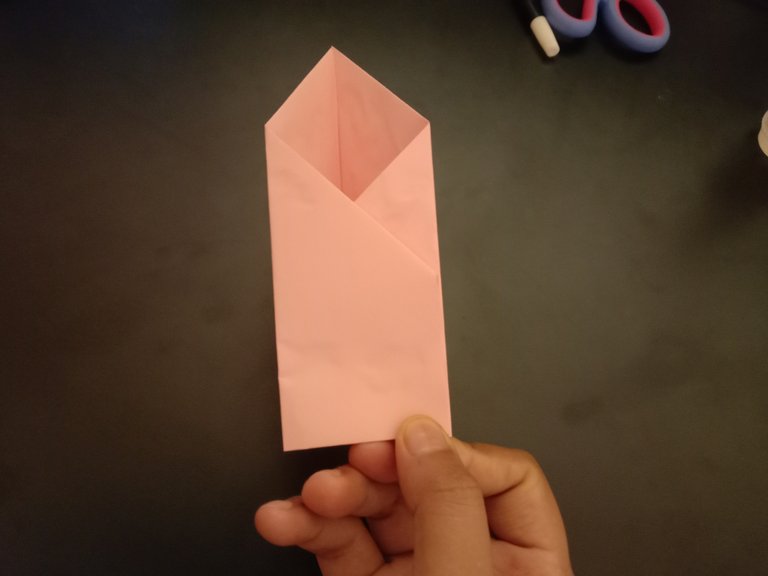 ✔️Then finally I drew a little so it wouldn't be visible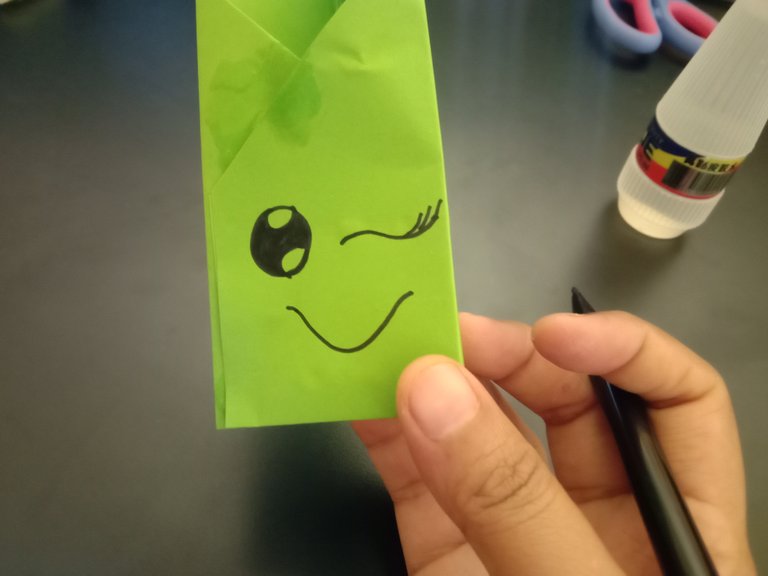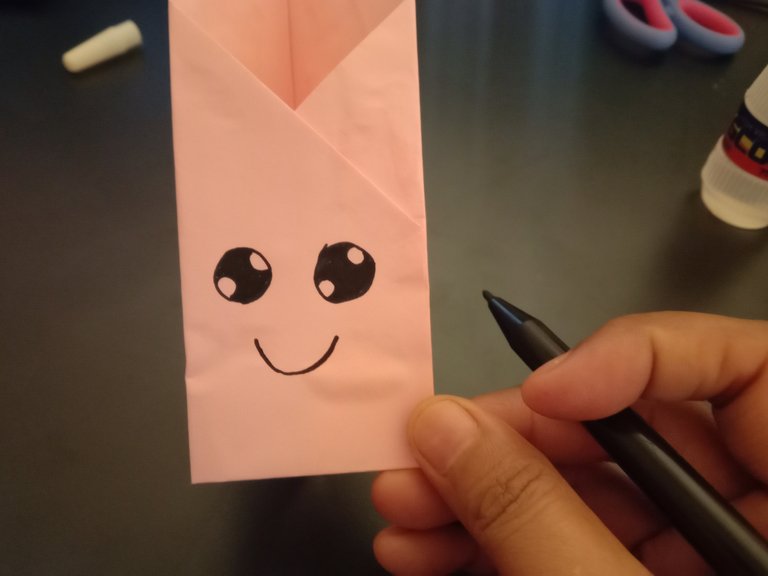 ✔️ This is the view of the lan that is ready, and we will glue it one by one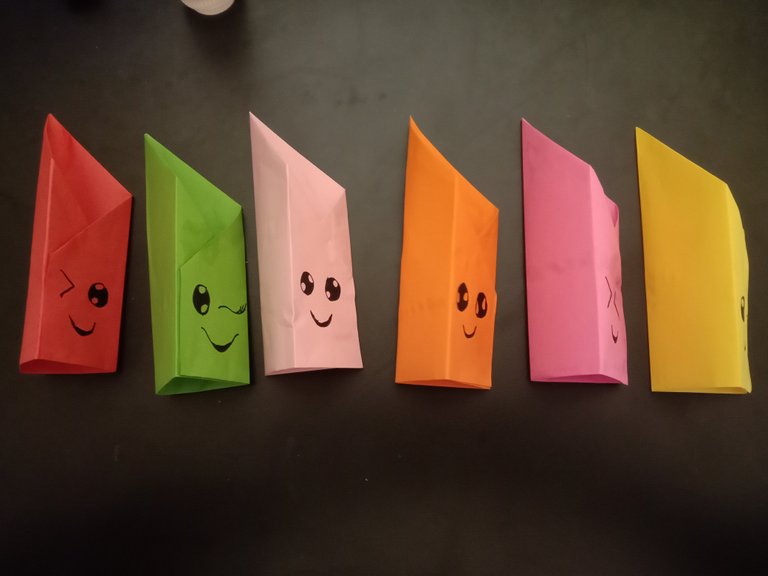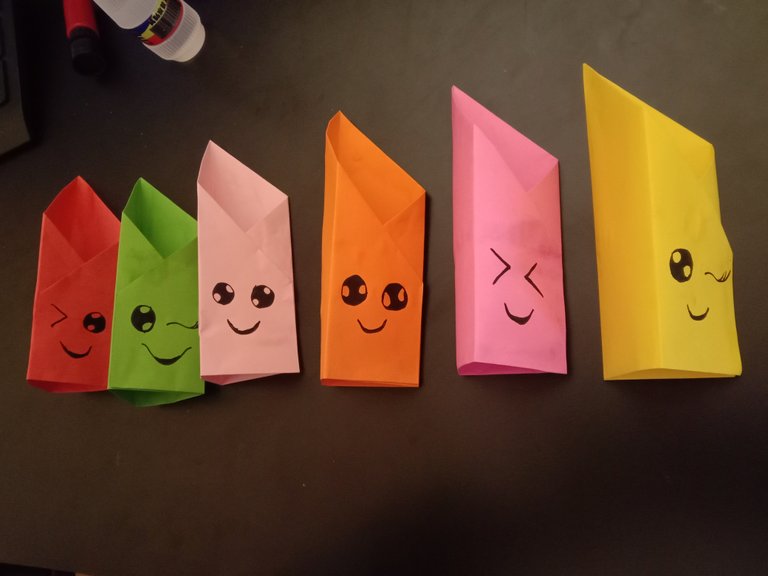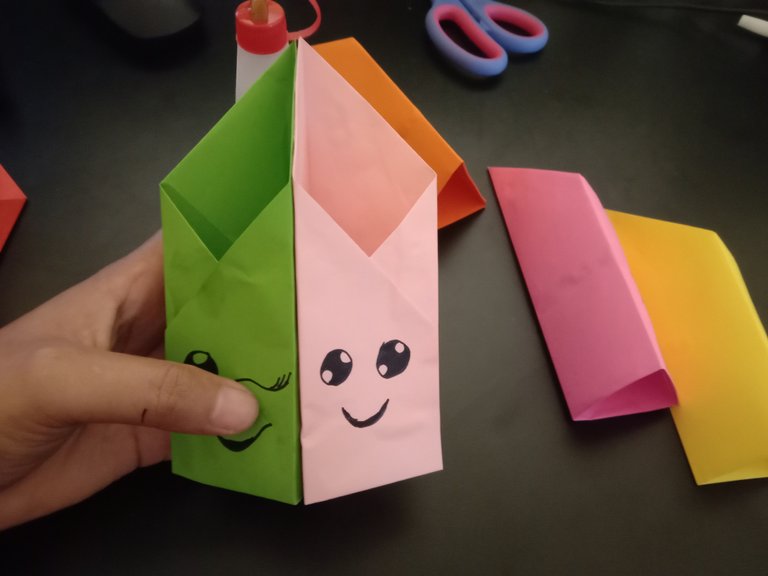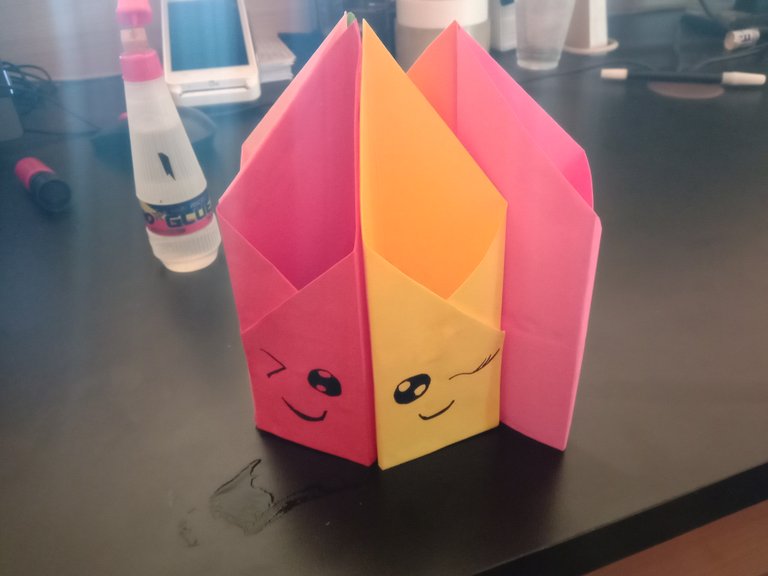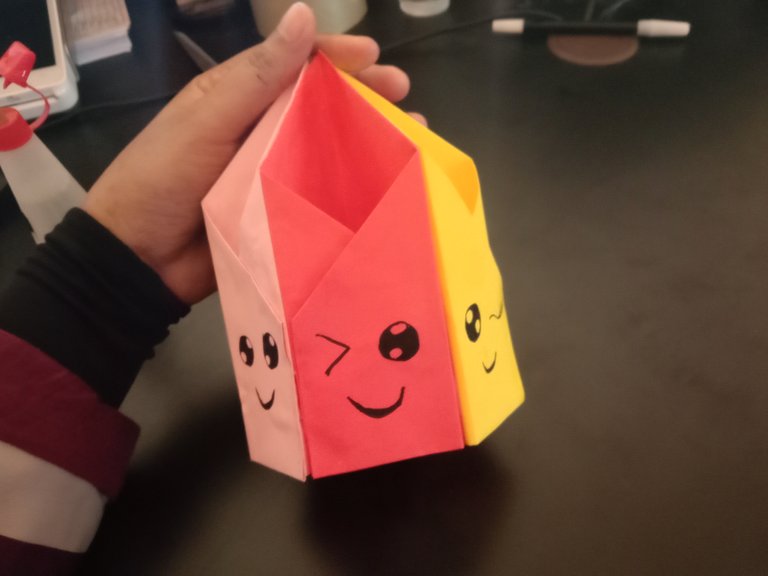 ✔️Then take another piece of paper to make the bottom of the pencil holder.
Place it at the bottom and fill it with glue,Then cut it out according to your pencil case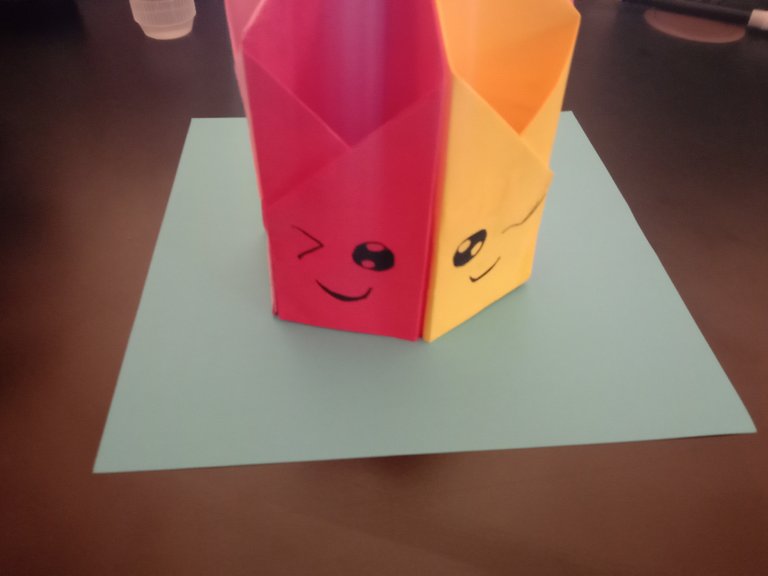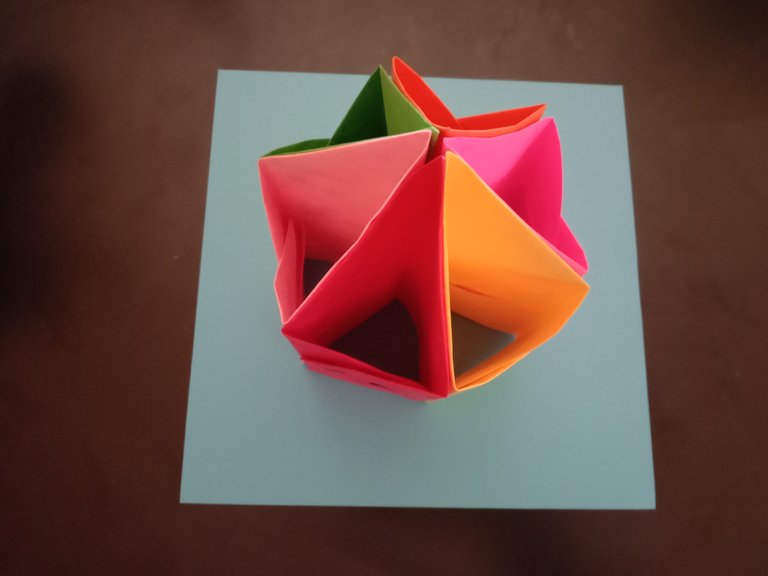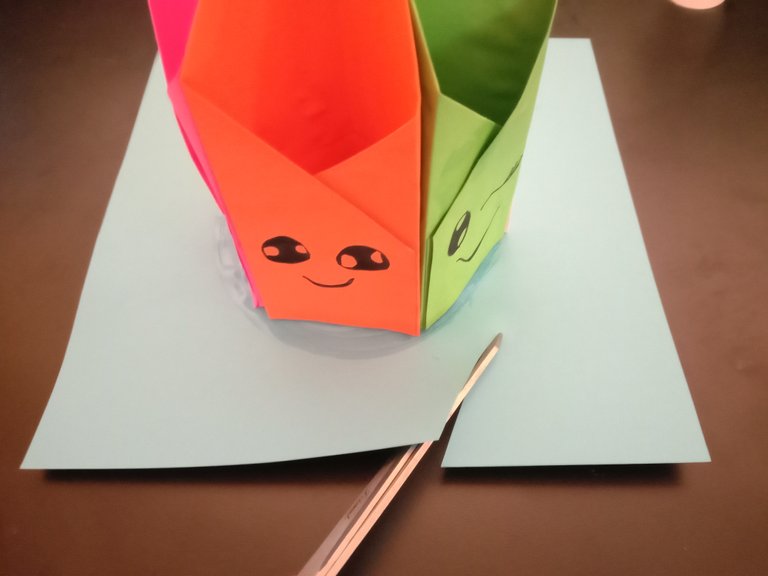 The result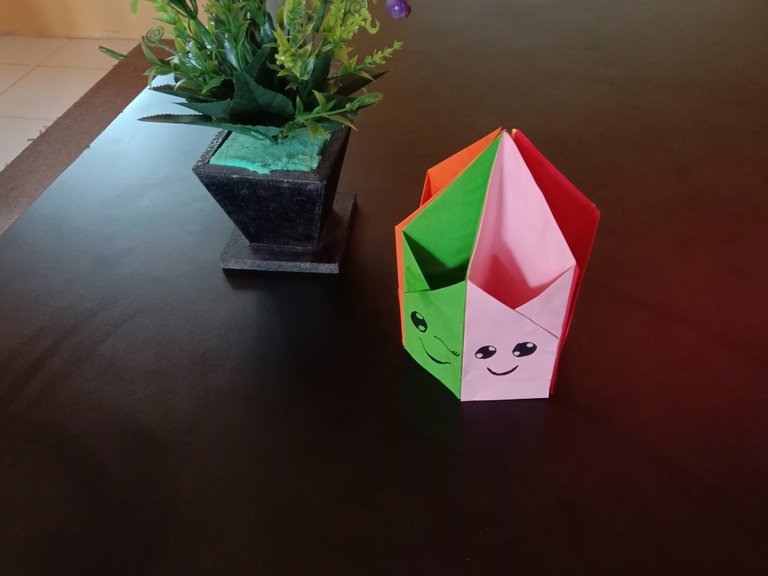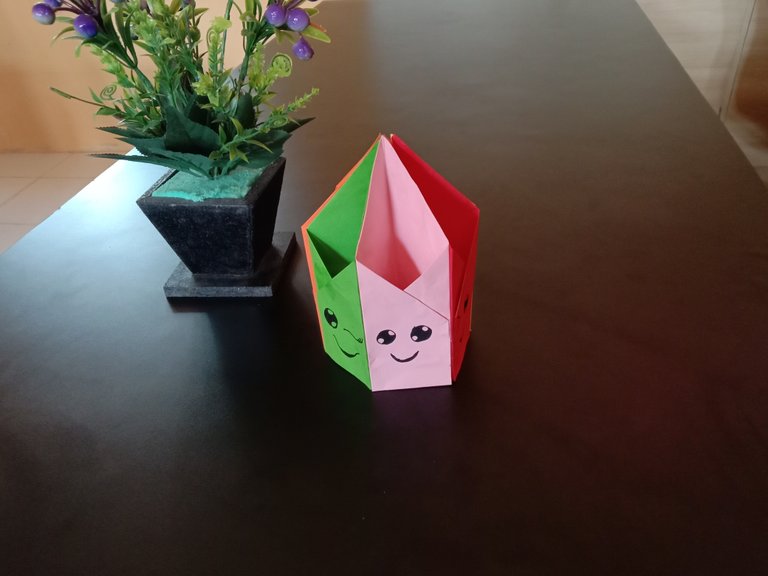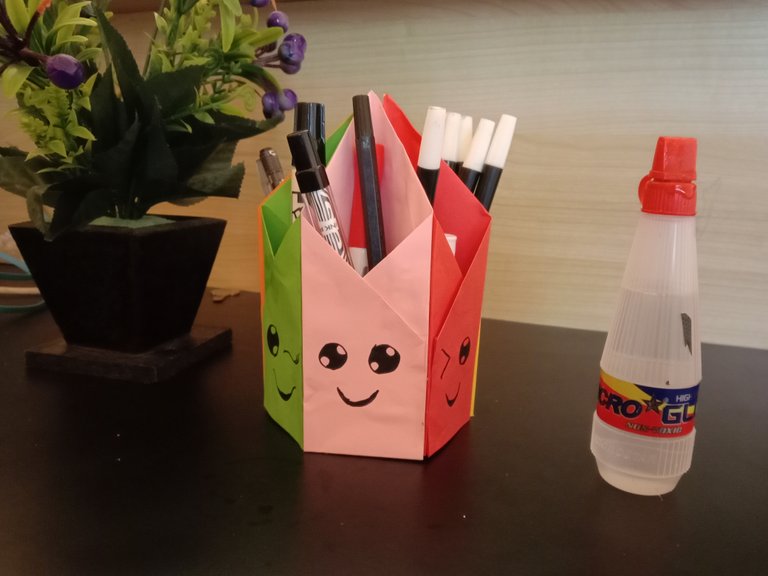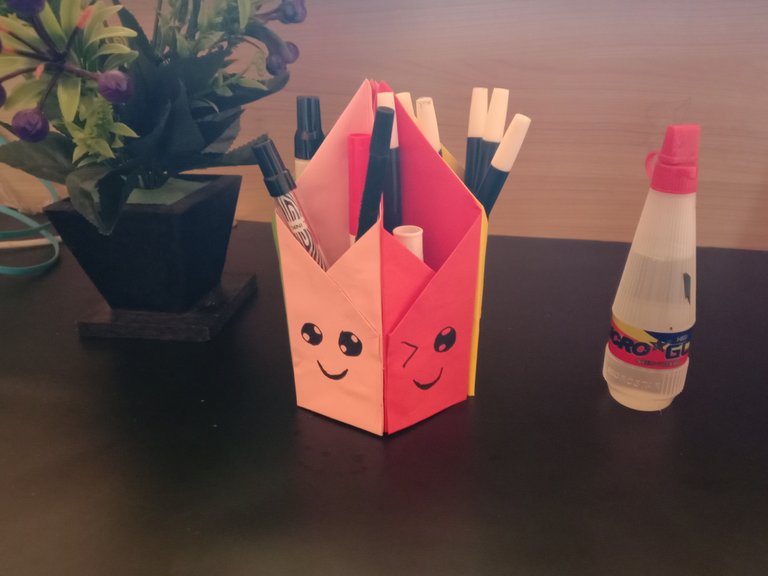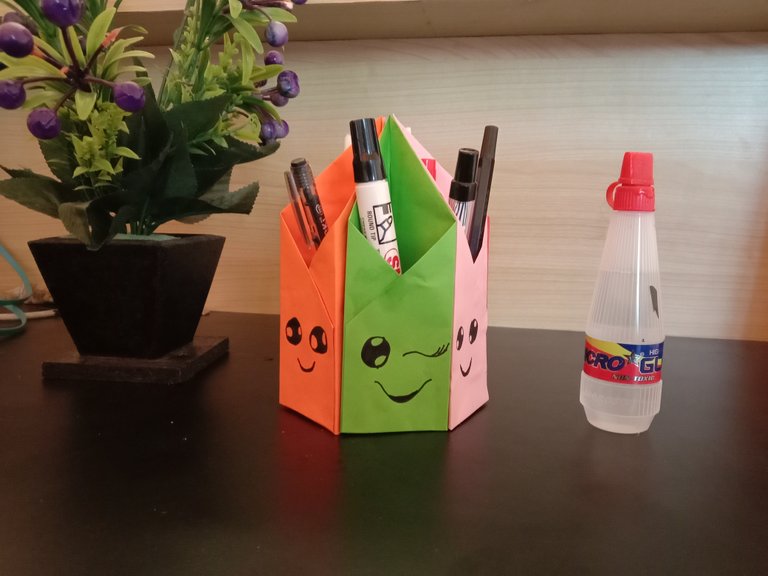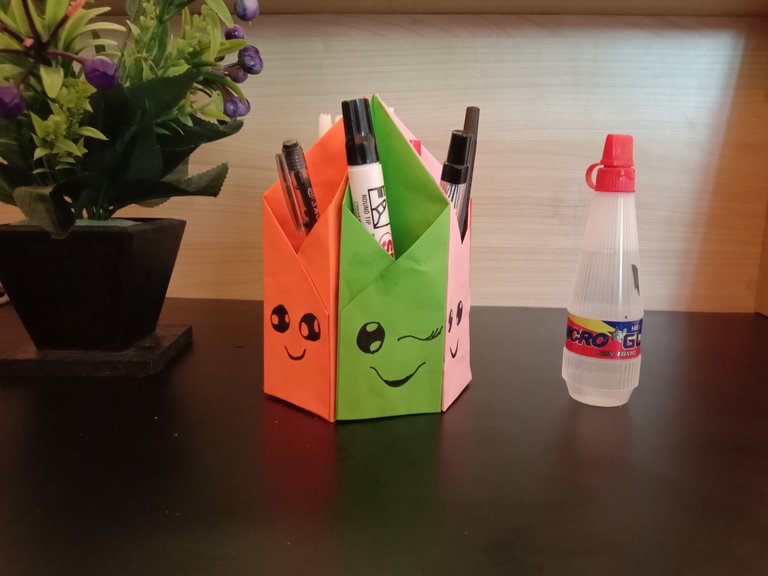 Those are some of the steps, friends, in making a pen holder from paper, how do you like the results?
Hope you guys like it.
See you next time...
---
---