FenomenaThe Appearance of a Rainbow After The Rain

"There will be a rainbow after the rain, these words remind us of a proverb which means that every problem that occurs will definitely end beautifully when the time is right"
---
---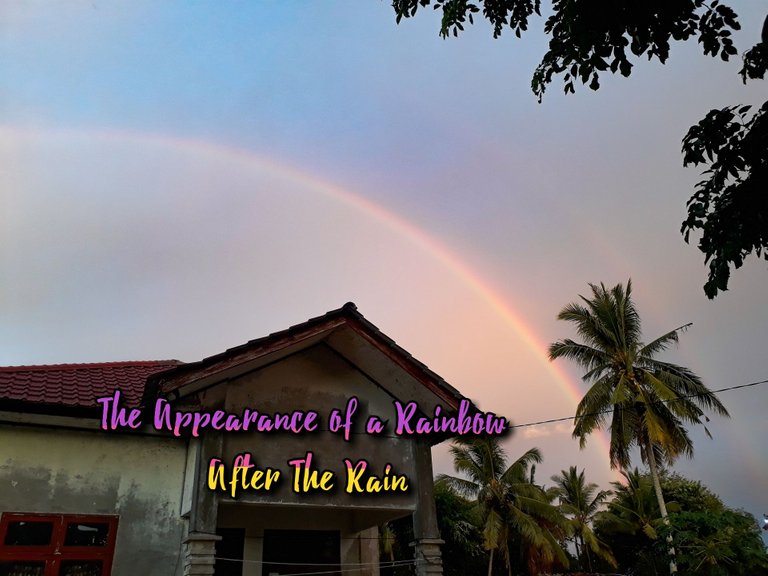 ---
---
After a few busy days with busy activities, today I just had a good time, I took the opportunity to write a story about my experience seeing a very beautiful natural phenomenon. When I was a child, I really admired this phenomenon, after years of never seeing a phenomenon as beautiful as this again, finally nature gave a real miracle to give beauty when the mood was worried.
---
---
This Rainbow phenomenon is not a proverb, but appears in the late afternoon when the heavy rain subsides, which flushes the entire area where I live. Last Thursday, throughout North Aceh was hit by heavy rain and strong winds. There were lots of strong winds and heavy rains that hit several houses at that time. But Alhamdulillah, in the area where I live, there was no damage, it's just that the rain for the past few days has damaged the road where I live due to fallen trees, as a result I can only stay at home.
---
---
That afternoon, after a heavy rain, I rushed to feed the fish in the rearing pond because Thursday is my weekly schedule for feeding. After I surrounded the entire pool area, I also rested for a moment on the wall of the embankment to just relieve fatigue when walking around the very large pool area.
---
---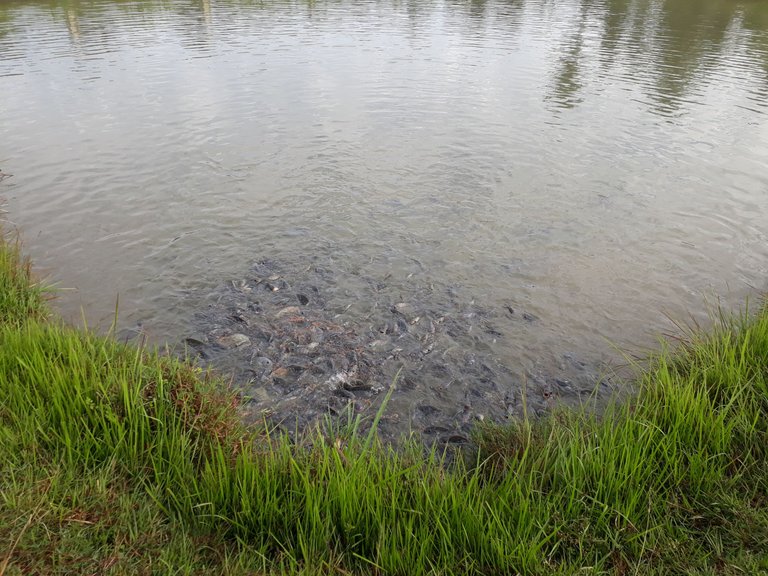 ---
---
2 hours after relaxing and having a little chat with my colleague, at 18.20 we wanted to go back to our respective homes because the night was getting closer. What I didn't expect, a beautiful rainbow appeared, Naturally, because after the heavy rain this afternoon a few hours later the sun was very hot.
---
---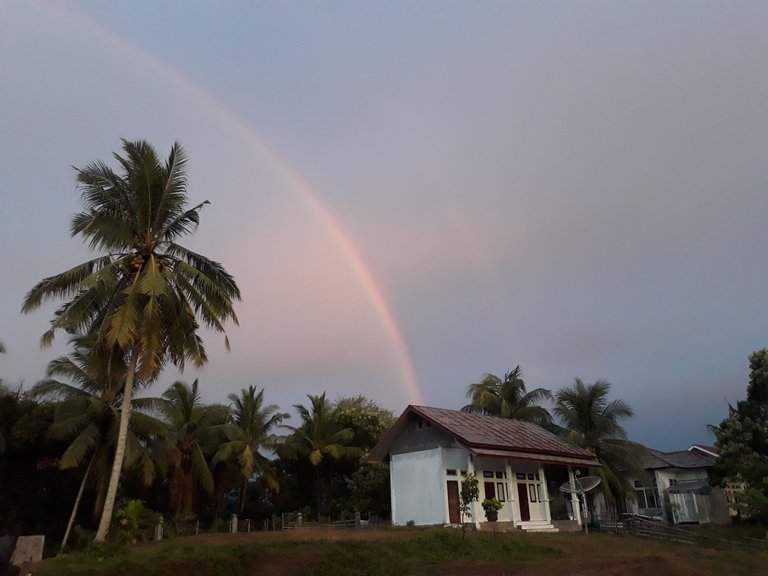 ---
---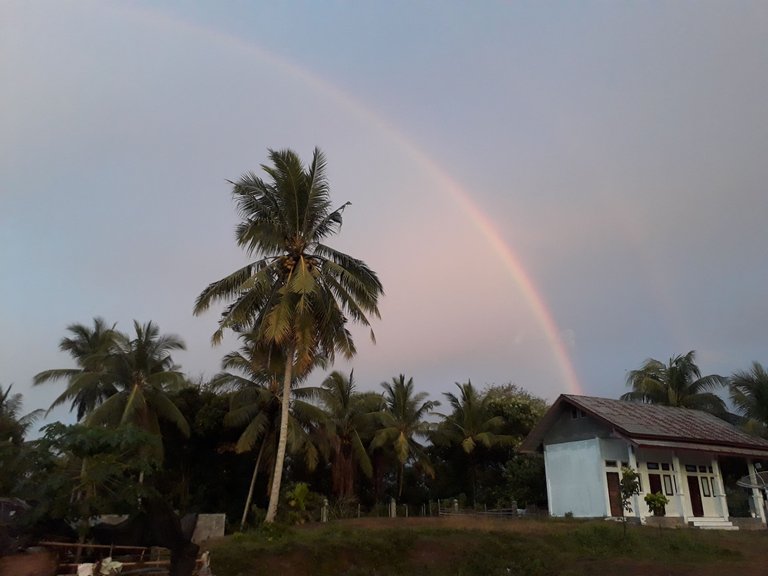 ---
---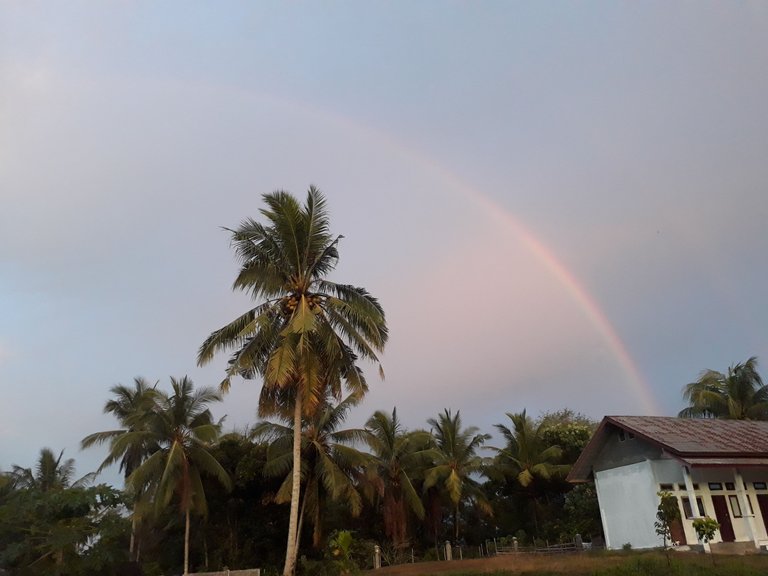 ---
---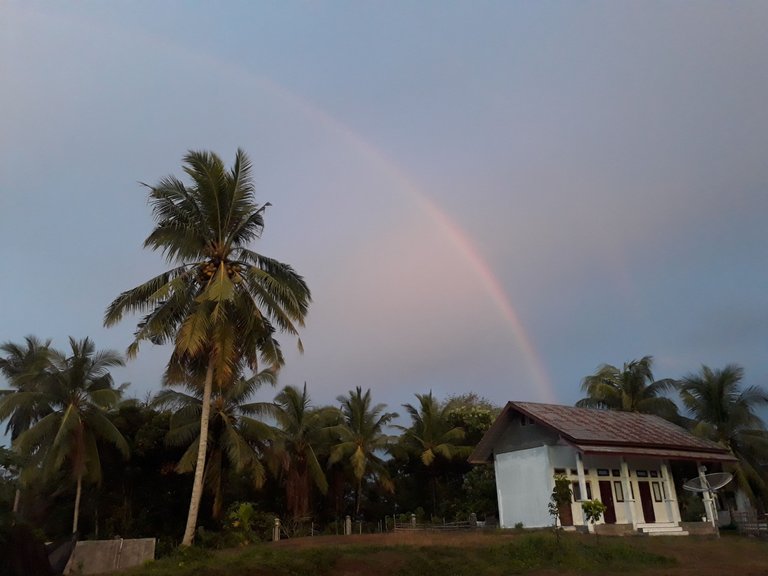 ---
---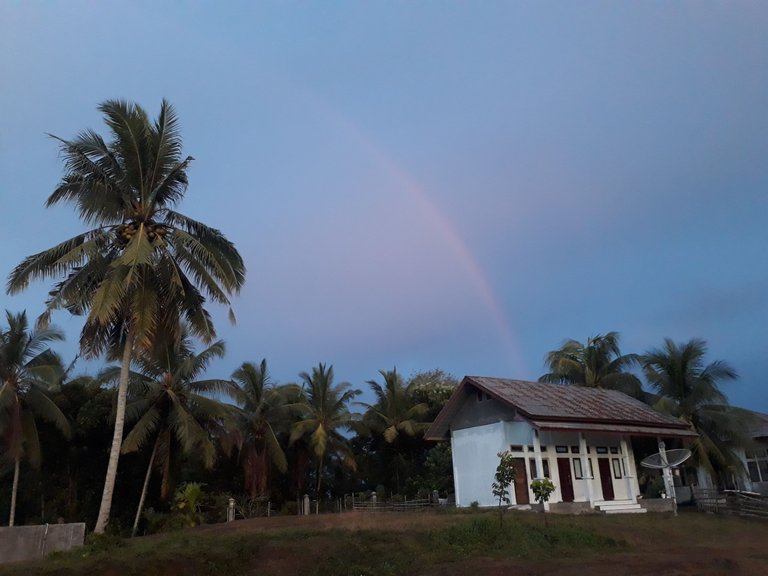 ---
---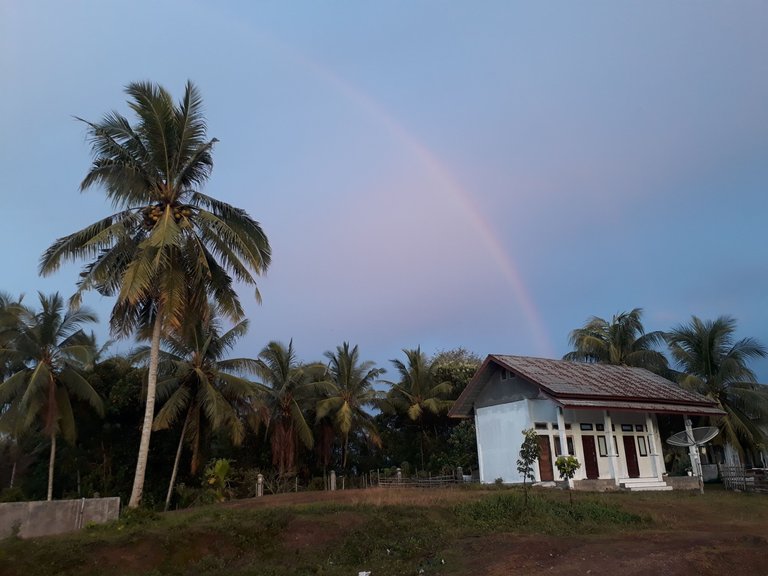 ---
---
You must have often seen this rainbow phenomenon, and it must be familiar. A little knowledge about rainbows, rainbows are natural phenomena that occur due to the bend of the sun's light that penetrates the water and reflects in different directions to produce beautiful colors. Rainbows are believed to have 7 colors, some say that rainbows have 12 colors, for certainty I don't understand that, even I have looked in several articles on the internet before writing but did not get satisfactory results. But if you know the certainty, you can leave your comments below so that we get complete information about rainbows.
The rainbow phenomenon only happened for a few minutes, I saw the first bright color, gradually faded, you can see the whole color faded when I took the picture. Well, after the rainbow appeared, then the clouds and the sun set to produce a very beautiful light, I also captured a rare moment of extraordinary natural beauty in the late afternoon this evening.
---
---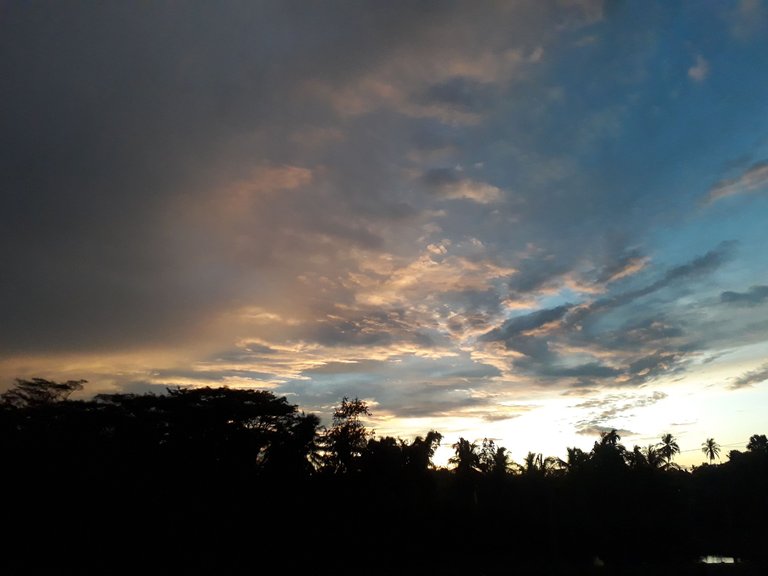 ---
---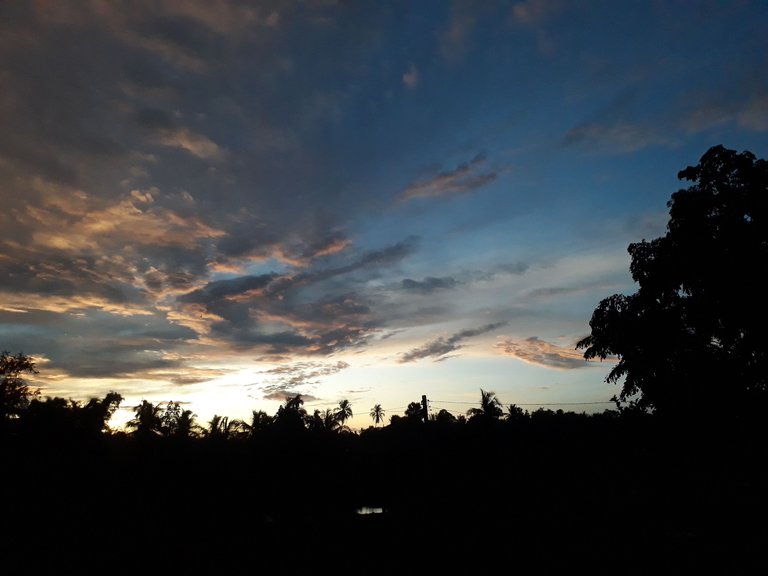 ---
---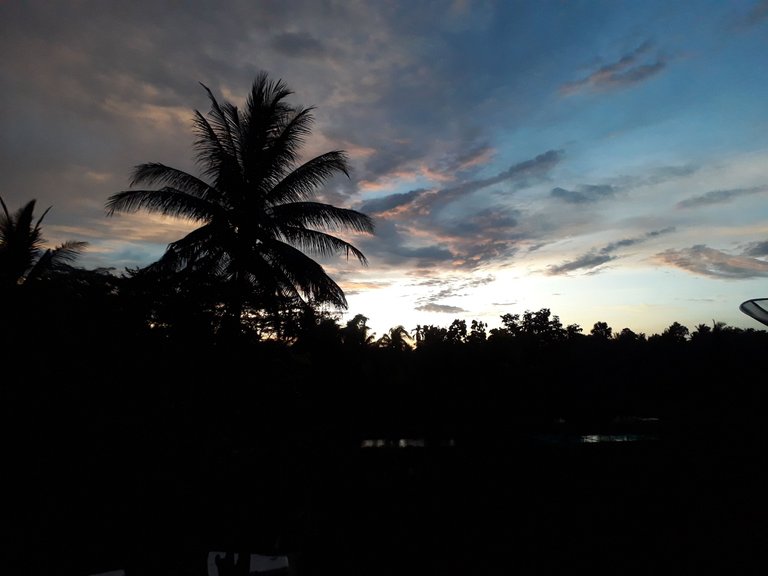 ---
---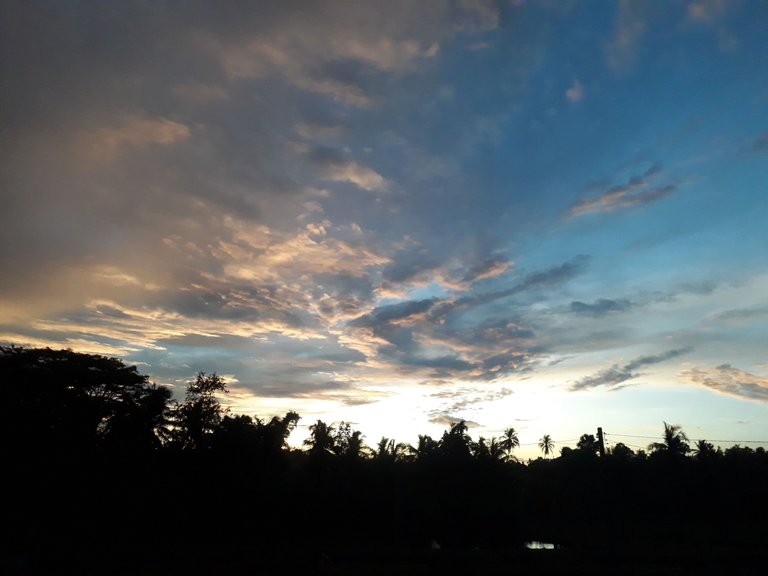 ---
---
This is my little story when enjoying the beauty of natural phenomena at that time, hopefully you can feel the beauty of nature virtually with me. Thank you for friends who always support me in this beloved community, warm greetings from @nurfay.
---
---
All pictures are mine taken by J5prime phone
---
---
See you in the next post.
---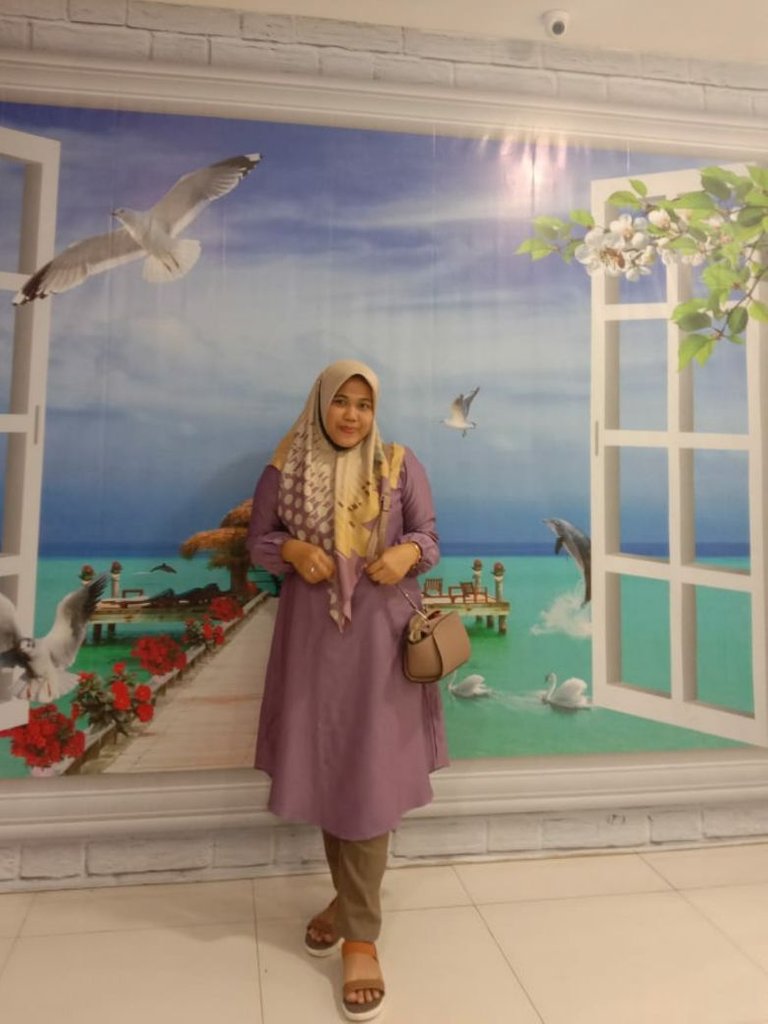 This is me?
A woman, firm and stubborn who is called "Nurul", born in July 1993, comes from Indonesia, Aceh province. My daily activity is work.
Besides working, I have several hobbies, namely reading, learning to write, learning to cook, gardening, making crafts, and traveling. From this hobby of mine, I will develop some inspiring content for all of you. I am also very happy to discuss positive new things with all of you.
---
---
---
---