Enjoying Good Food and Cold Drinks With My Nephew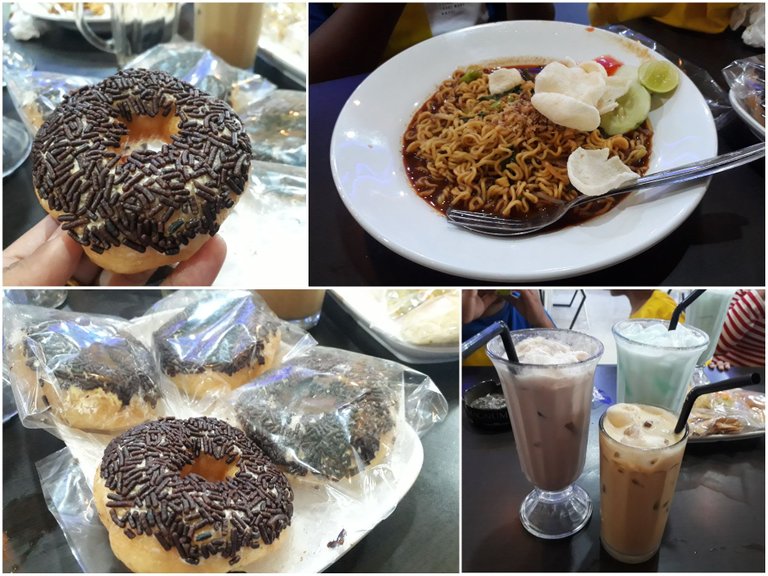 ---
Hi Hivers, how are you all, hopefully in good health, and always enthusiastic in carrying out dour activities. Well, if a boring weekend at home isn't the wrong time to spend time with the people closest to us, it's a lot of fun for my super active niece. They were very enthusiastic when I took them out of the house to find fast food.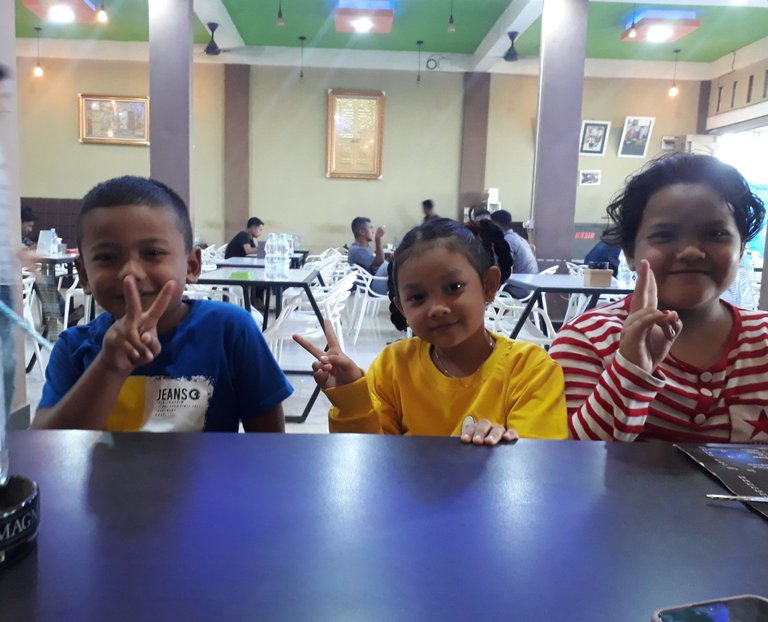 We chose to relax in one of the cafes that serve a variety of drinks and food which is located very close to our house, namely Geureudong kupi. Did you know this place just opened a few months ago, with an elegant, simple design and has a large area, making this place very crowded with people around, from various circles, both young and old.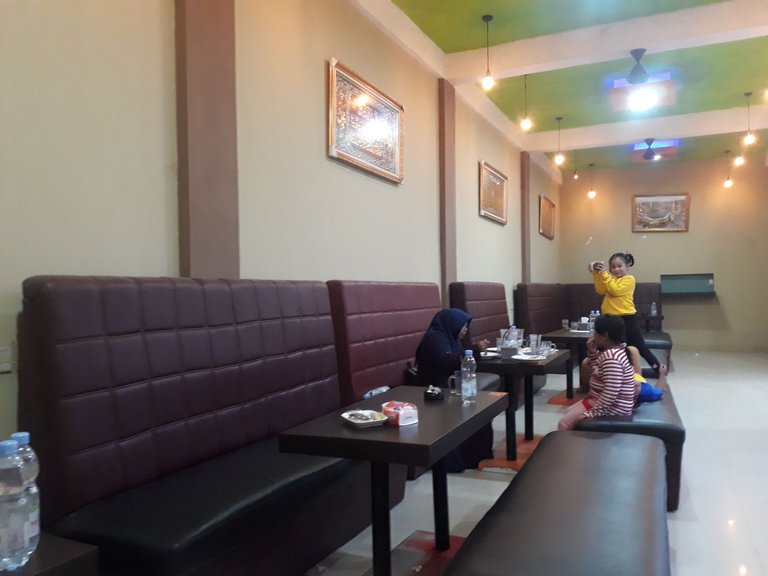 Entering the cafe area, we chose to sit in a corner chair, then ordered some drinks and cakes that are available here. They don't offer a variety of snacks like other cafes, their main focus is on various drinks and simple noodles and cakes.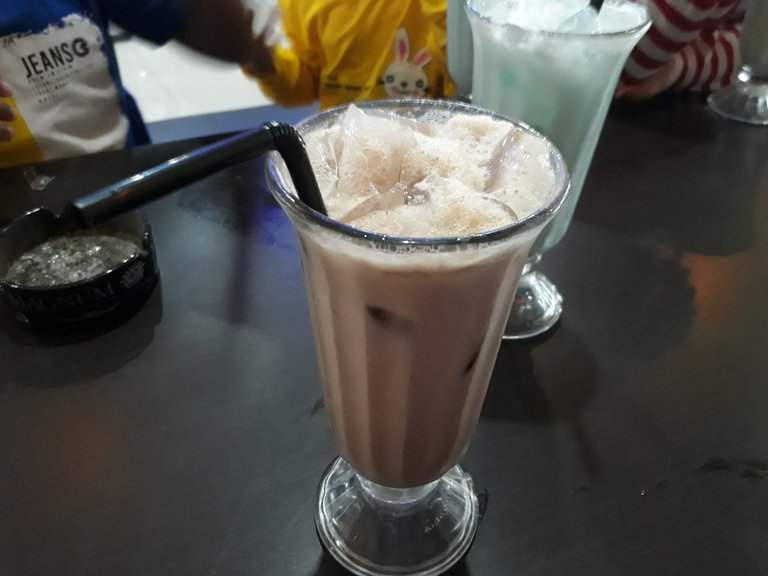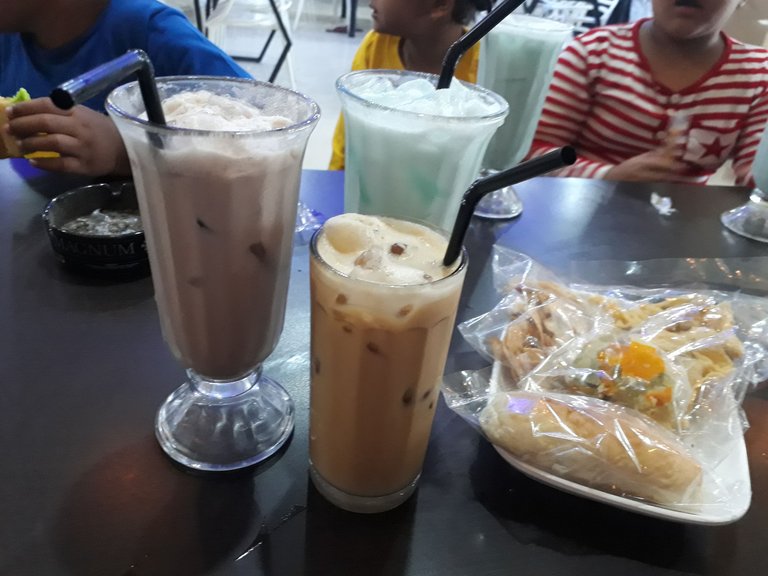 After relaxing, the cashier brought the menu book, we immediately ordered drinks to refresh our throats. I ordered 1 hazelnut latte, as well as ice sanger exspresso, and ice bubble gum. The price of this drink in my opinion is very suitable
for the price of IDR 10,000 for a drink whose glass is quite large. The taste of the drink is also very good, the sweetness is just right and very refreshing.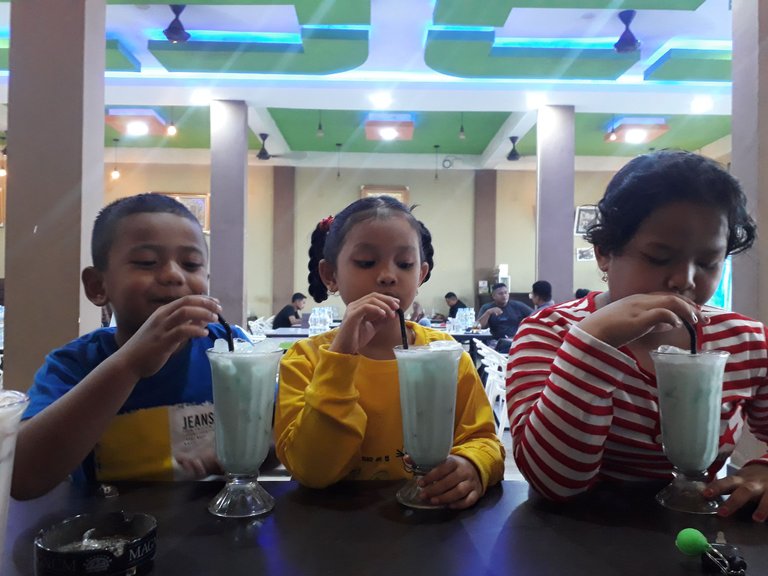 ---
You must have misfocused when I saw my 3 nephews sipping chewing gum at the same time, they were very enthusiastic about the drink, and commented that this water was very similar to the taste of candy, I immediately smiled and asked if it was delicious?, They nodded in unison and continued drinking.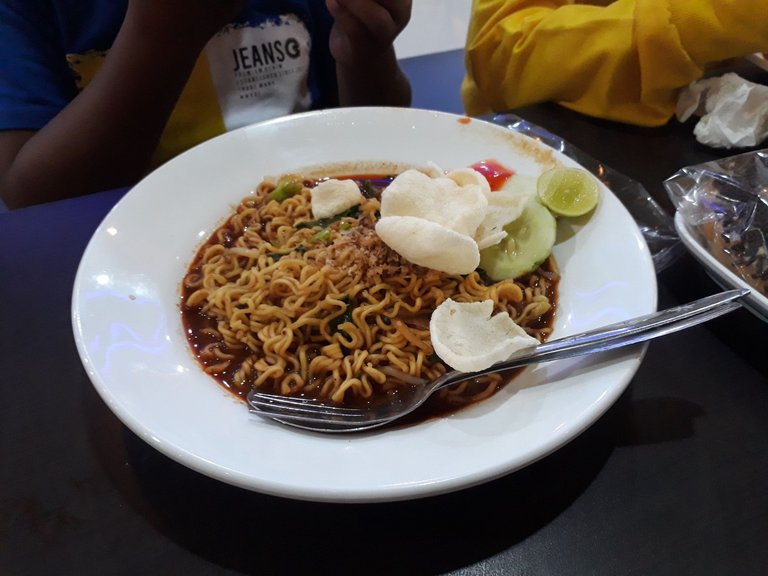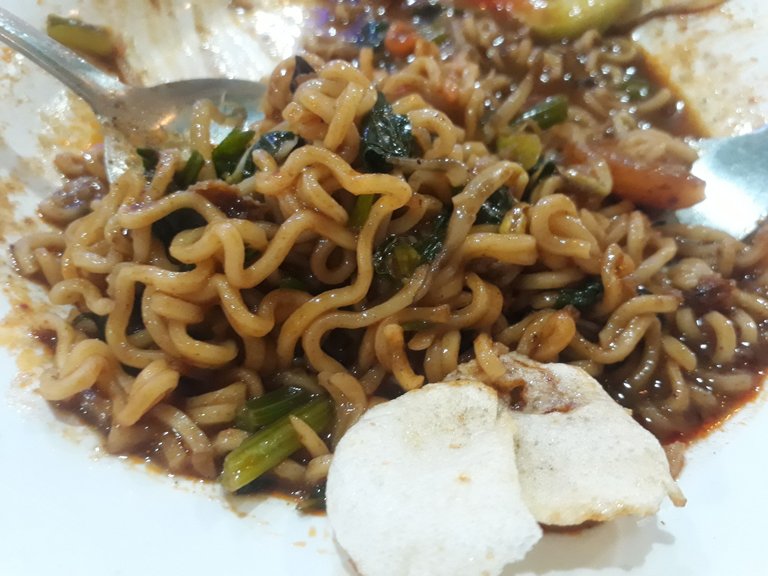 ---
10 minutes later their noodle order arrived on target, they immediately ate it, and I didn't take a picture of the three noodle plates, because they immediately took it and ate it slowly, in the middle of their meal, they had to stop whether it was full or spicy, I think they were getting full . Then I started tasting the noodles, it turned out to be very spicy, for an adult dose I guess this is the taste we've been waiting for.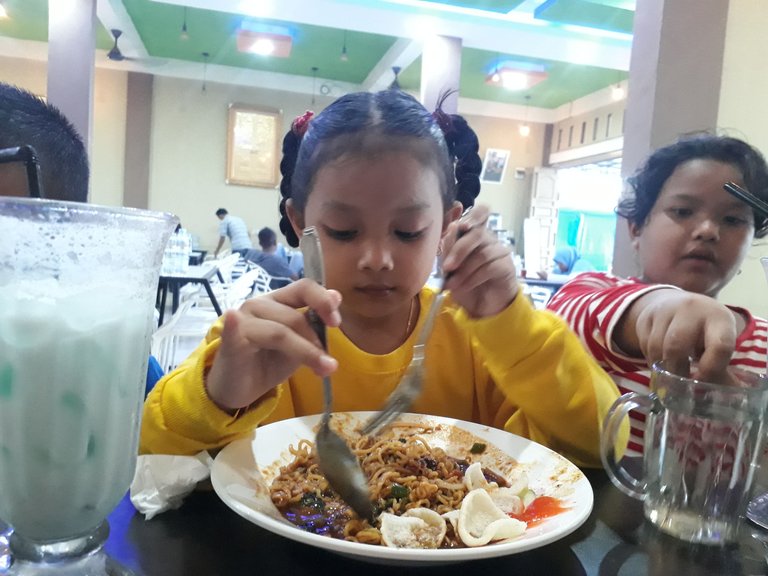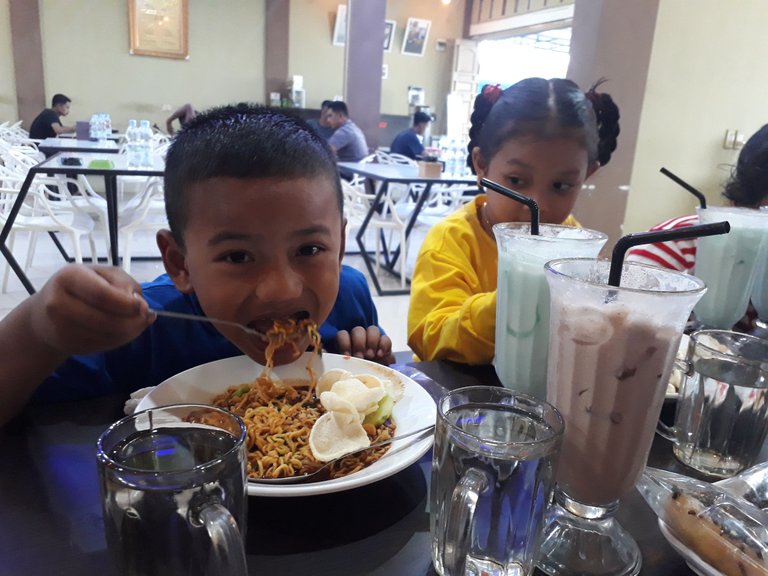 ---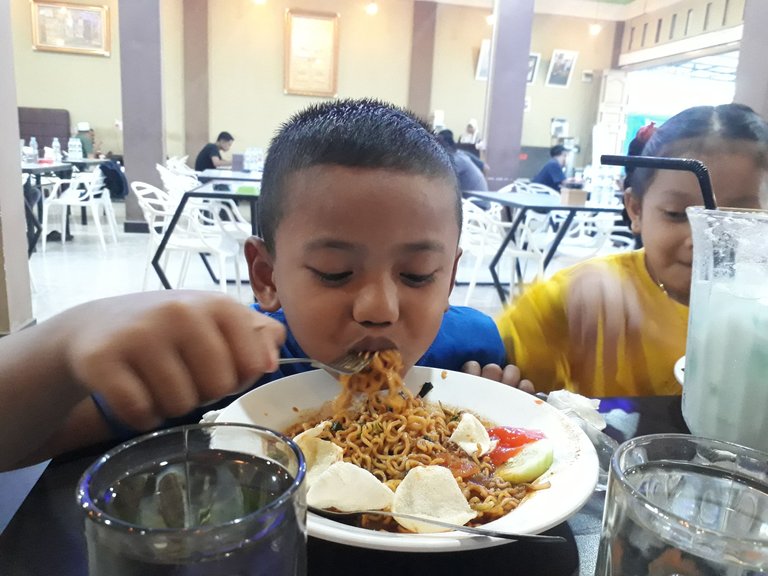 ---
After eating the special fried noodles, the price is very cheap at IDR 10,000 per serving. then I took one piece of donut for dessert, the donut was very soft and delicious. The chocolate and ceres toppings don't taste stingy at all. Well, did you know that these donuts are only priced at IDR 2000 per piece.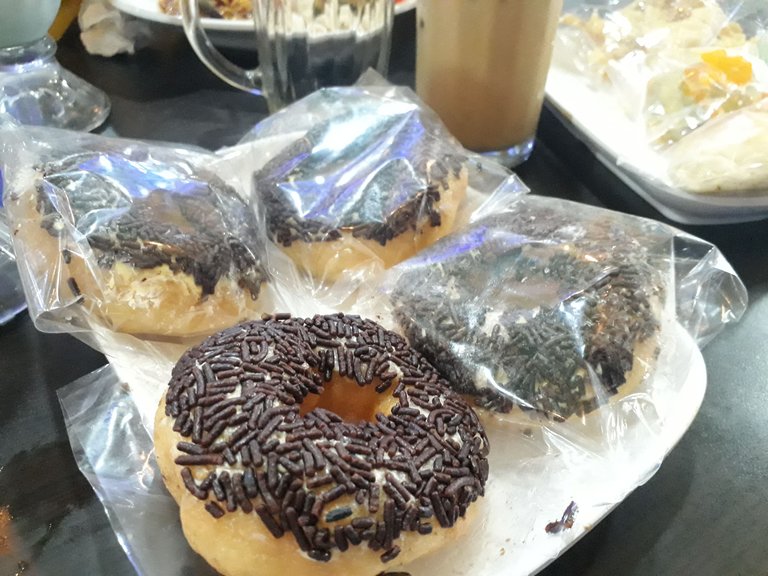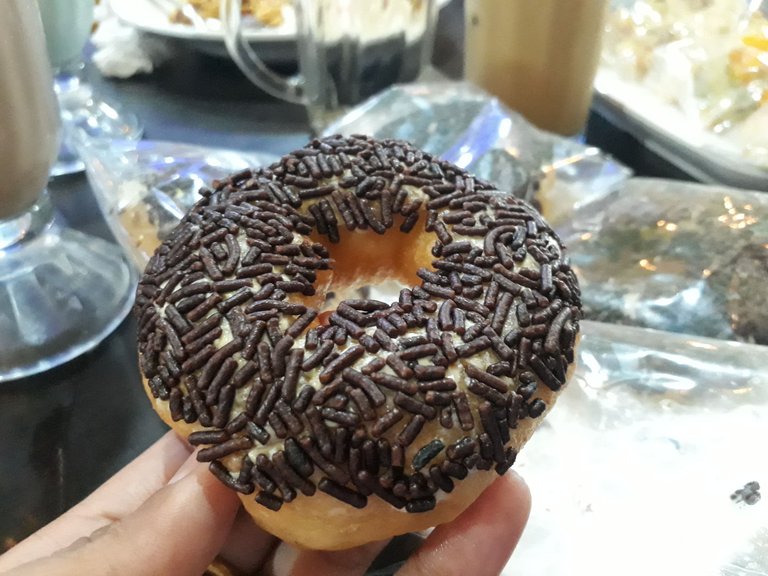 ---
The design of this cafe is very simple, they have an outside and inside area, they look like a simple and beautiful terrace as an outside area by arranging a lot of iron chairs and tables. Entering the inside area you will find a coffee kitchen area and a place to relax, and go to the cafeteria. to the second floor. Everything is simple but clean neat and surprisingly comfortable.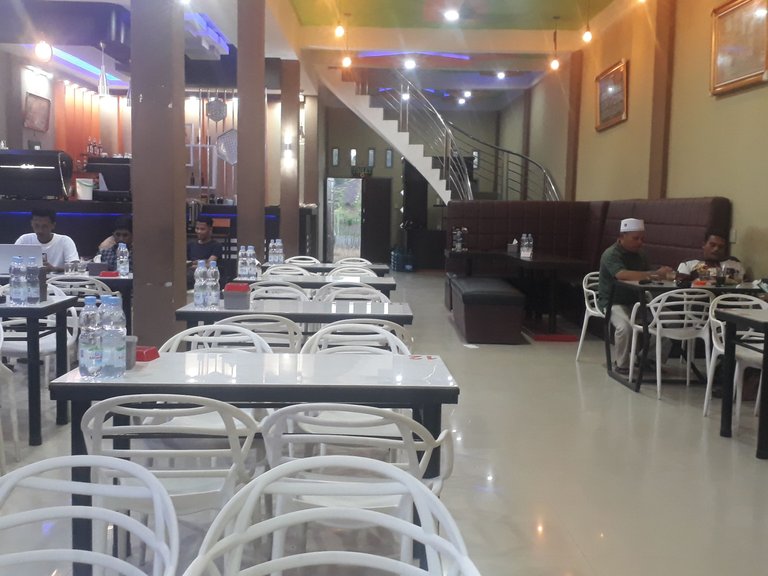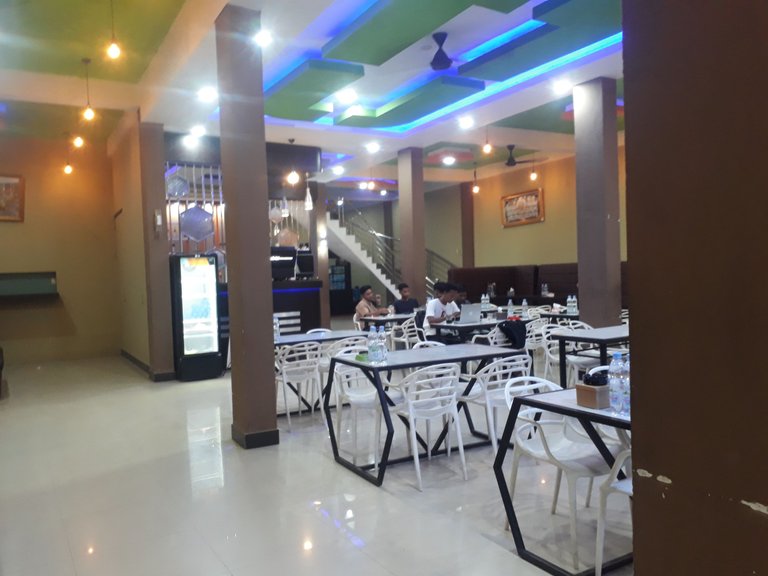 ---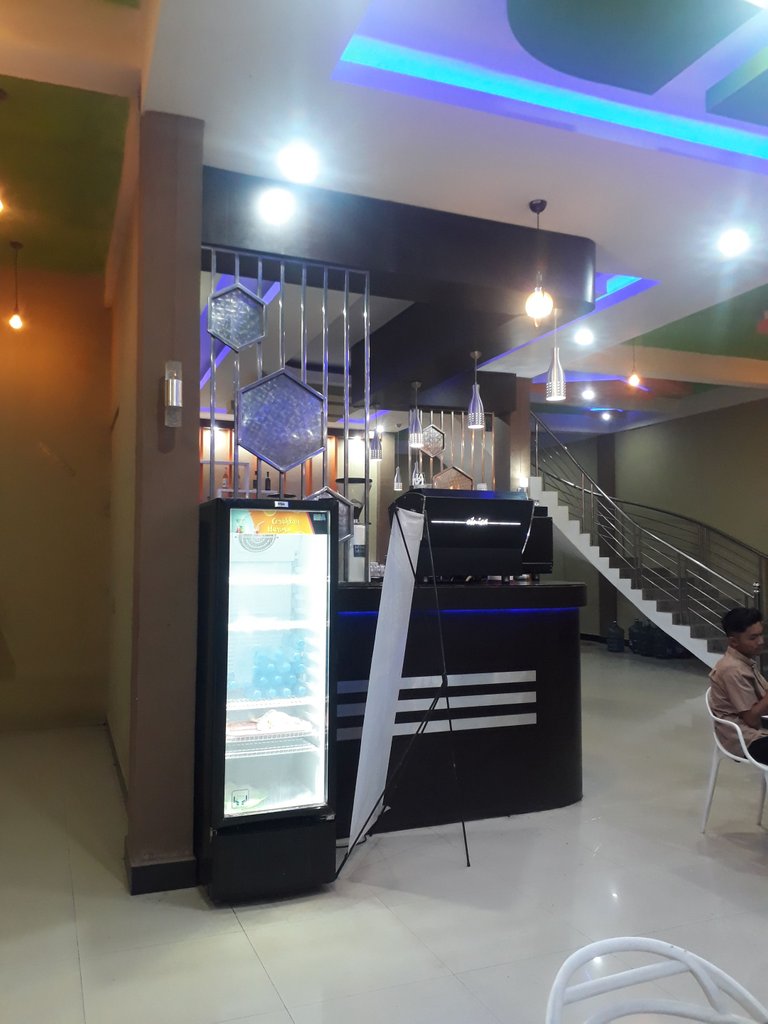 ---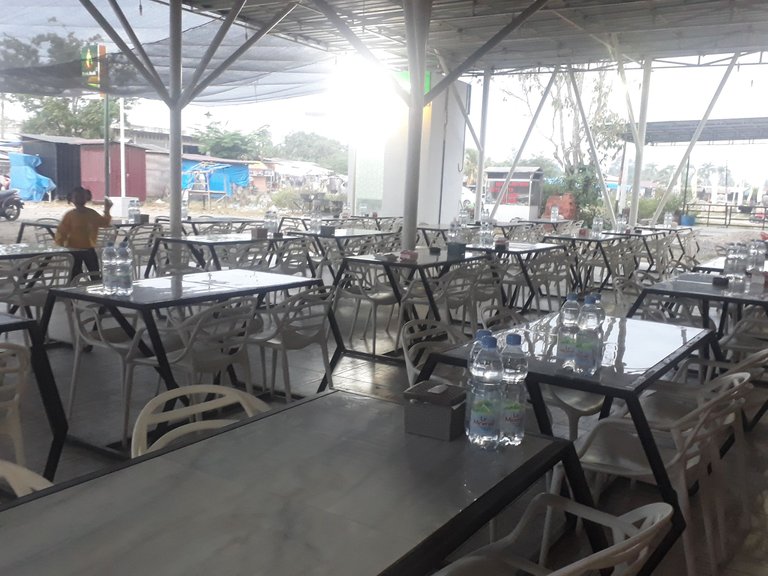 ---
---
---
So that's my story of traveling and enjoying the weekend, hopefully we will be given health and enthusiasm in carrying out activities. Greetings @nurfay.
---
---
---
Hi Readers and Hivers, Thank you for reading and visiting my posts which are 100% copyrighted by myself, my own content, writings and photos, taken with the Samsung J5prime Smartphone.
---
---
---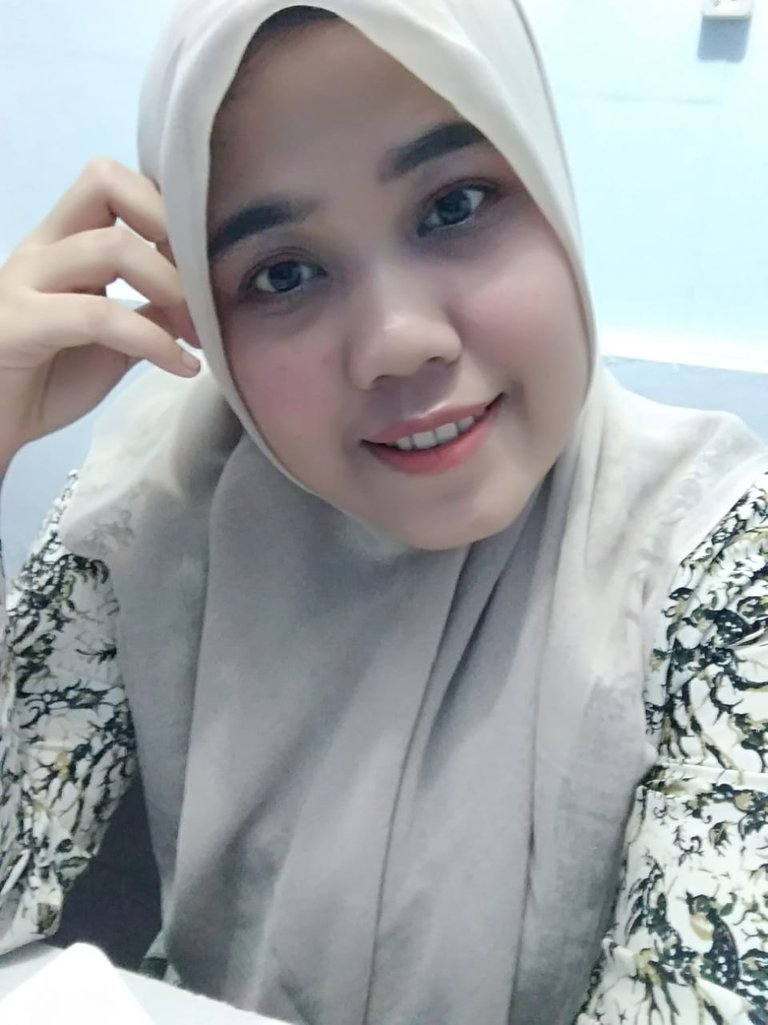 About The Author
A woman, firm and stubborn who is called "Nurul", born in July 1993, comes from Indonesia, Aceh province. My daily activity is work.
Besides working, I have several hobbies, namely reading, writing, cooking, gardening, making crafts, and traveling. From this hobby of mine, I will develop some inspiring content for all of you. I am also very happy to discuss positive new things with all of you.
---
---