WINKANDWOO AND BILLY KORG COLLABORATIONS: 2019-2022 [+ bonus videoclip]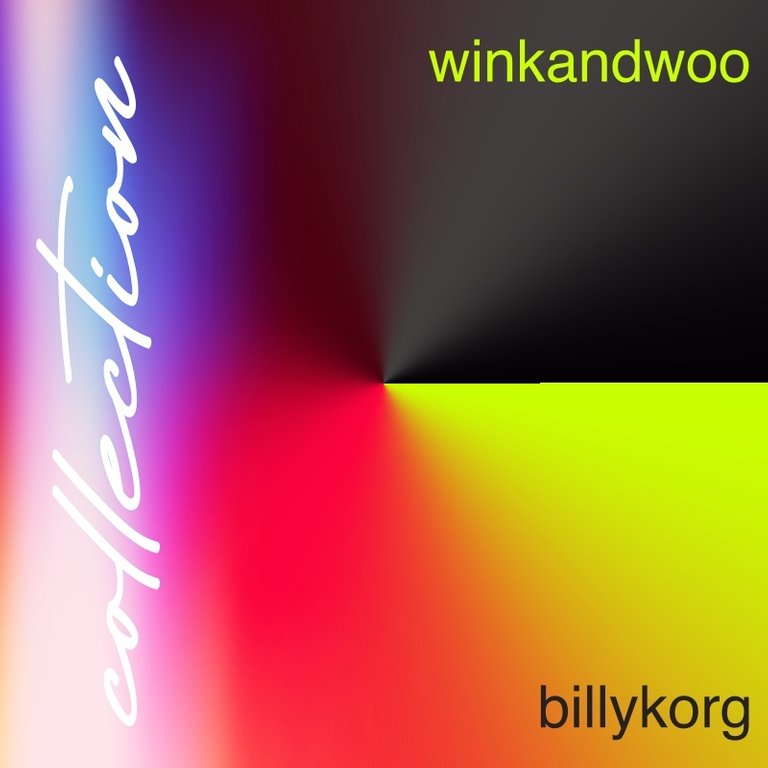 Hello everyone
It's been a while since Billy Korg (myself @nupulse) and winkandwoo (@winkandwoo) did our first collaboration, a powerful EDM track called "I Won't Forgive", until the latest "Duality" EP dropped last month. So I wanted to show you today all the songs we've done together, during these three years, in a playlist that you can listen to from different music platforms. I hope you like them.
---
SOUNDCLOUD PLAYER
billy-korg/sets/winkandwoo-billy-korg?si=bb1f9ad273f14d78a905ad222d151e6f&utm_source=clipboard&utm_medium=text&utm_campaign=social_sharing soundcloud ~~~
---
LISTEN ON AUDIUS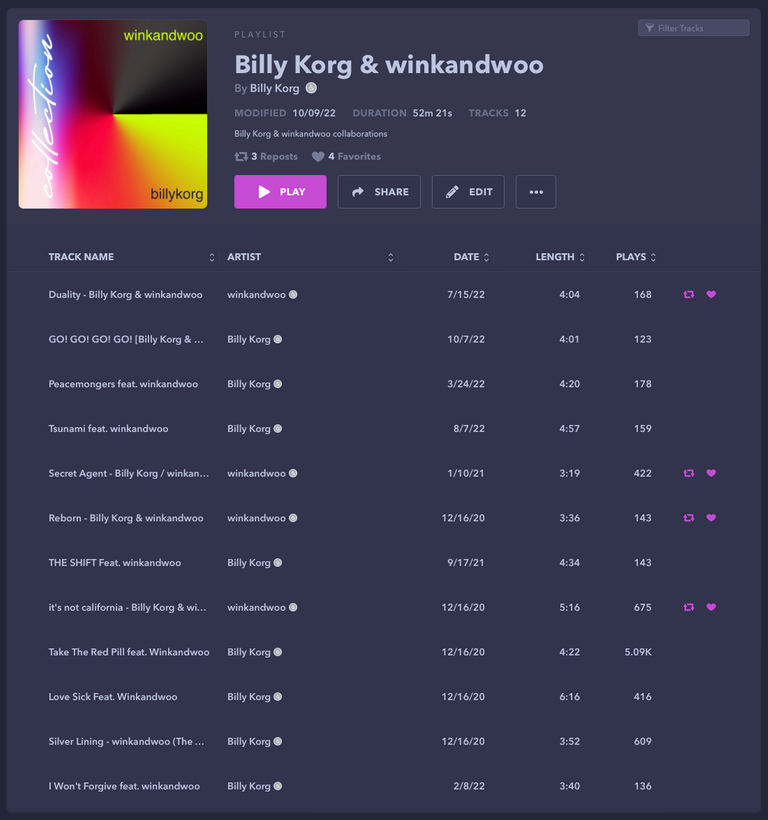 ---
LISTEN ON EMANATE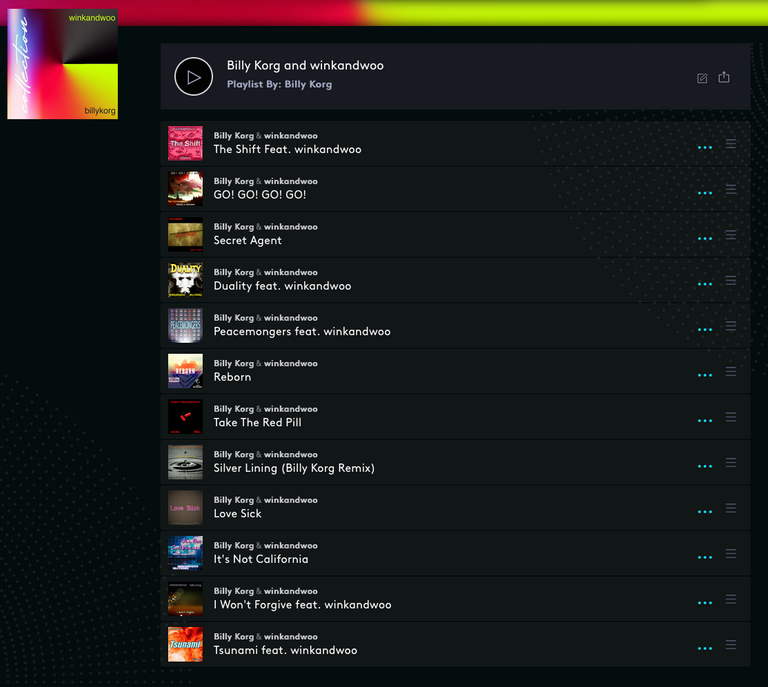 ---
We also made this videoclip for the track "Silverlining" included in the TAH Records (@double-eagle) album "Thru The Clouds Of Smoke" available on vinyl
Album Buy Link: https://doubleeagle.bandcamp.com
---
FOLLOW Billy Korg: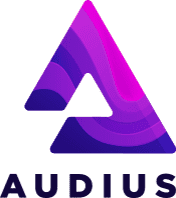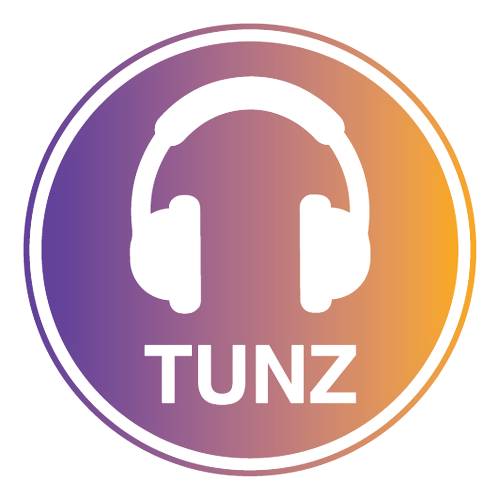 ---
FOLLOW NUPULSE
---
# Billy Korg: Music for the Awakening

Billy Korg a.k.a. NuPulse, Electronic Music Producer bred in the Spanish "Raver scene" with the SensinGiJs (SensinDJ + Billy Korg), making live acts just using Roland and Korg hardware. Spent two Years in Ibiza producing and playing live with B&P Blues Progressive (with Nando Pemán -guitar- & Alejandro Pugliano -saxo-), a chill-out and downtempo band making countless shows across the island. Now I use mostly Korg hardware and Logic Audio to make my multi-genre tracks.
---
👇 Click on the banner to buy this vinyl 👇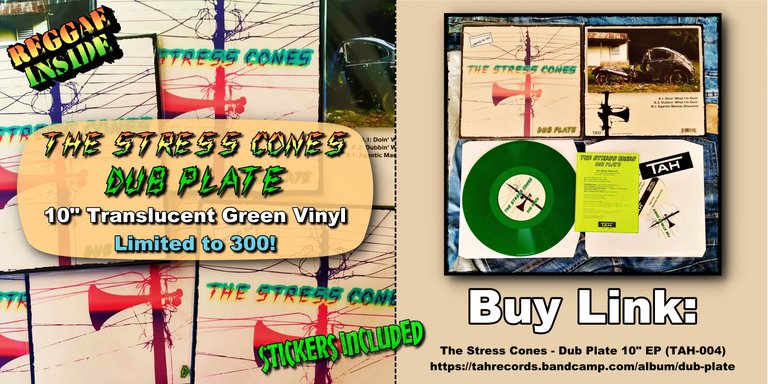 Find my music and earn crypto listening on


---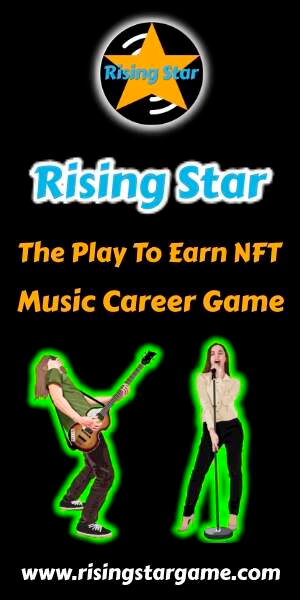 ---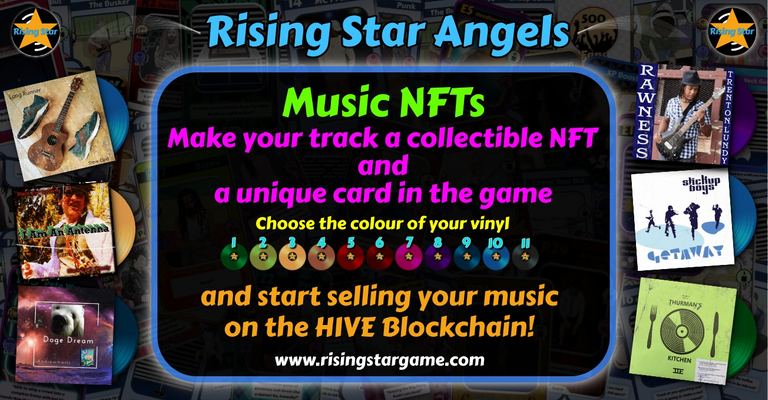 ---
FIND THE BILLY KORG LEGENDARY CARD IN RISING STAR GAME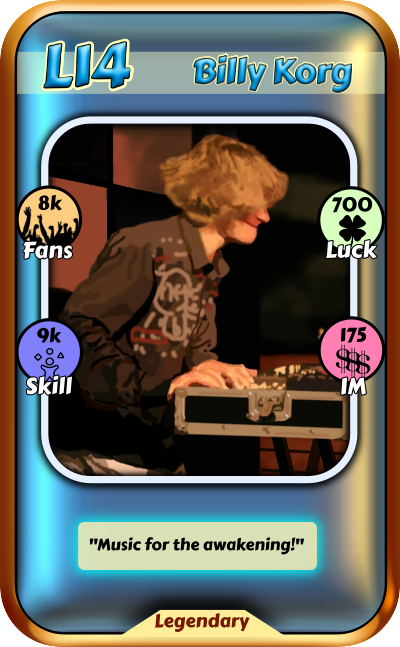 ---
---