New Card Marge In Today's Pack

I managed to buy another pack in quick succession thanks to better than average earnings for a couple of missions and then some quick fire missions to add that little bit extra.
The pack was average but it is nice to get a unique card in the form of Marge. Marge brings more skill than fans so a bit of help with the ever increasing Ego. Now at 11% without the drunk fans.

I slept early last night and so that meant one less mission than the maximum per day. Makes a fairly big difference in the rankings if you don't get that last mission of the day in.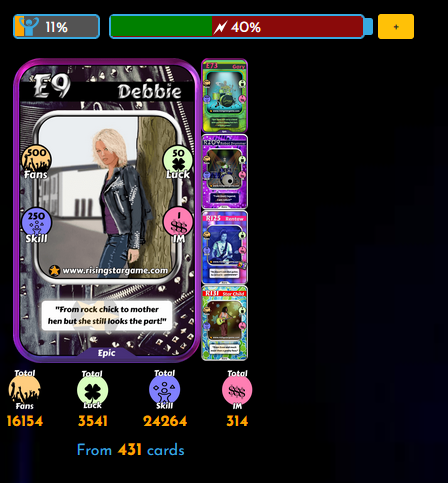 It is close to the end of the month and I think I will get another 6 cards by month's end. So that should be around 440 cards as the latest three haven't been added to the totals.
---
---