Making Improvements To My DCity City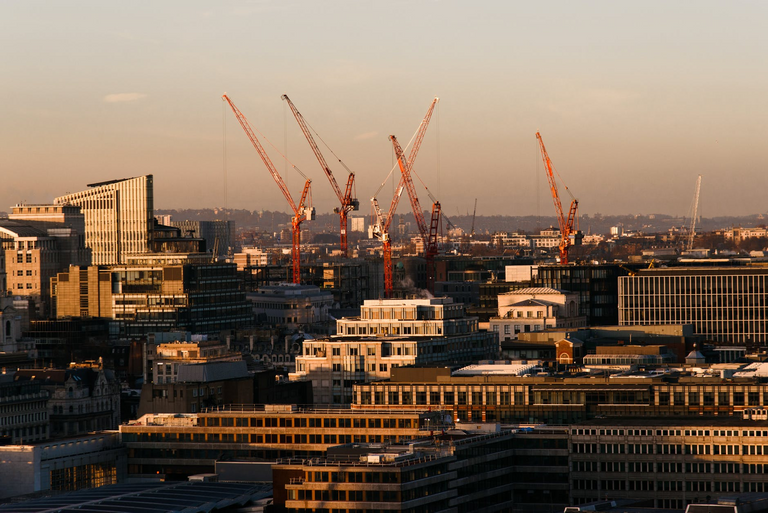 I woke up to find that my bid for workers had been filled. That meant 57 unemployed citizens that I needed to find jobs for. A perfect time to invest in some buildings then.
With my university target met, I'm not sure what to invest in. Buying more income producing cards seems counter productive now that the tax rate is above 100%. I hope I am seeing this correctly: All income is basically taxed away apart from the war shares?
That's when I took a notice to the cards special effects guide:

So, a law firm gives a 10% tax reduction - which effectively counters the war tax. I went and bought one from the market, of course. Now my tax is 98%. Sadly, this card isn't stackable, which I take to mean that there is only a one time 10% tax reduction and buying more law firms won't help.

I suppose 98% is better than 108% and not getting anything. As a new player, this blew my mind. If there are any other tips to reduce the tax rate, please let me know. As much as I love paying taxes, 98% is still way too high!
Well, you learn something new everyday, don't you?
---
---