Being Patient On DCity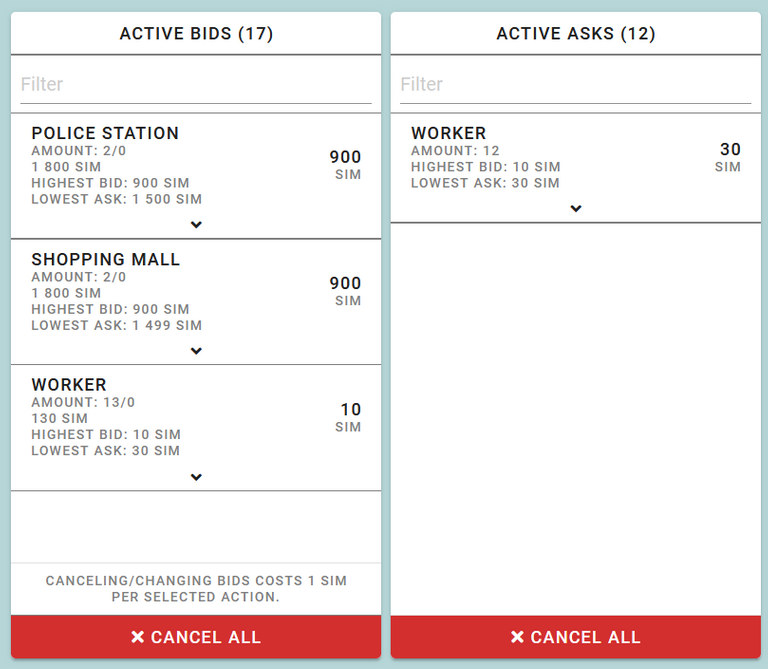 With the war tax still on going and prices for certain cards still higher than I would like, it is time to get some action by playing the markets. It isn't without its risks but it does provide a lot of excitement when you get a bid / ask filled as opposed to a market price purchase or sale.
As you can see, there is quite a wide gap between the bid and asks for the police station and shopping mall, so much so that my bid is still the highest out there on the market.
In the initial city building phase, I was just paying the Ask price but with the war tax, I am taking things a lot more slowly since practically everything is taxed anyway.
Also, the military buildings are non-existent or ridiculously priced on the market. To be expected since they're probably super useful right now.
Let's see if I do get filled on these. It would still be a profit for the seller from when they bought the cards directly from the game.
---
---