First month on the blockchain - A social media junkie's hive journey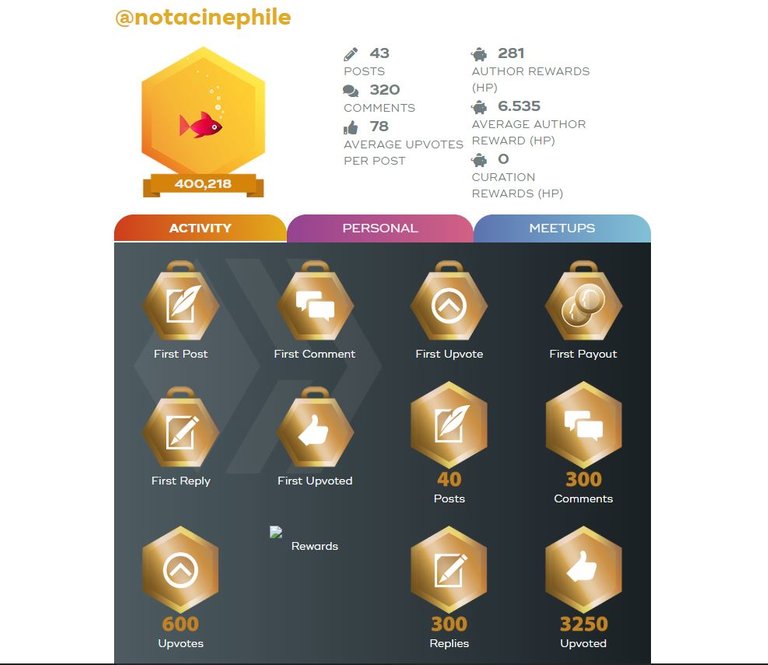 ---
I want to address some of the things I faced and revered as a new hive user. This might be of some use to brand new users or someone who hasn't joined hive yet (and considering it).
It's been 30 days already. Officially my account is a month old now. In my introductory post, I said I was looking for a platform to write on that won't be muzzling my voice. I was also trying to get away from the traditional social media platforms as they tend to be very distracting. In my search for such a place, I came across a few posts suggesting hive.blog. They said it's immutable and pays as well. A social media site that doesn't delete your posts and pays you for writing about whatever you like? That has to be too good to be true! Also, a direct google search with the word "hive" doesn't show hive.blog on top—it points at something else. This was my first bafflement. Something that's legit and pays would draw immense traffic to it. So sayeth my understanding as a regular internet user.
Then I finally got myself on board with hive.blog and was given five ugly looking passwords and threatened by the sign-up page, "Don't lose these, I dare you, I double dare you!"
Freaked out, I saved those on two computers, one phone, photographed it, and also printed a copy of it.
Before Hive, I've never been nowhere near to any Blockchain platforms or cryptocurrency. I've never needed it and it has always been a mystery to me. So, the whole thing was a bit overwhelming.
But the most bizarre thing I came across upon joining is that a new user has to have a certain amount of "resource credit" to comment. As a new user, you will run out of it very quickly if you're a opinionated social fly and won't be able to interact with any post. It is also required to vote and transfer funds. The latter two I understand but limiting new users from commenting is not intuitive or user friendly at all, especially when one can make however many posts they like. It should have been the other way around— limited posts, no cap on commenting. Fortunately, there's a way out of this and I actually never had to go through scarcity of RC. After the introductory post, I discovered I had 50 "Hive Power" in my account, magically appeared. How did I come by it?!—that was my second bafflement and racking my brain around it didn't yield any answer. For then at least.
I found it a week later that another hive user lent me some of her HP. I never have gotten around thanking her properly. So thank you @kaelci. It would be a very crippling experience without your delegation. Some good samaritans like her usually help new users by delegating HP so they can have a bit easier time on the platform.
As for my expectation of the platform, it is generally positive. I haven't come here to be an overnight success story, so no dissatisfaction on that end. Hive can be rewarding if you're naturally going on about your ways and chilling all the while. I used to scroll Facebook hours on end, now I scroll hive and chat on associated discord channels. So much for getting rid of distractions!
The point being— if you're a professional writer, hoping you'd get "paid" for that great piece of yours you've been working on the whole day—you'd be disappointed. No one pays you here, you're 'honored', 'appreciated', 'thanked' for your good work and they are manifested as crypto coins.
Beside money—what I got for myself from hive is the biggest takeaway—content immutability. Well, it's not entirely immutable but nearly so.
Think of a family vacation. Almost never all the members of a family agree on a single destination. Hive's immutability relies on that disagreement but on a much much broader scale. To change a piece of information, it has to be changed on all the computers across the hive network that are running the system. Something like how torrent works. This is perhaps why you can delete a post right after you post it when it has no votes or comments.
However, just because your posts won't get deleted that doesn't mean you can do whatever you want. Hive may be immutable but human beings are not. There is a voluntary police force on hive—ever-watchful, even when you think they're not watching. You can maintain the social customs and get rewarded (most often) or you can go rogue and get marked. I don't know what is hivewatcher's stance on inflammatory posts, conspiracy theories, anti-government protests, etc. yet.
Hmm, gotta get some more answers.
The third time I was baffled seeing that all posts on hive.blog do appear in other places as well. What you post on d.tube appears on hive. If you post something on Leofinance, it will appear on hive in leofinance community.
Hive doesn't work like other social media sites, it's like a collection of many systems based upon a single system. Like an octopus where hive is the head and all other sites are its legs. The whole body shares the same nervous system.
There are games you can play and get crypto-coins through them, I've started playing one of them. Splinterlands is a turn-based card game and it seems fun and engaging enough.
What hive is missing perhaps is spontaneous interaction. Like any other social media, you have to carve your place in it but more so on hive as it can seem dry and indifferent. The common social rule still applies though—if you care for others, they will in turn care for you. This is true in real life, true in alien planets, and true on hive as well.
However, some of the hive enthusiasts are constantly shifting the balance—by actively engaging with the community, holding contests, and promoting the movement.
@brittandjosie @jamerussell and their Terminal community that helps new users with whatever questions they might have. They are relentless at it.
@jaynie with her Powerhousecreatives and #hiveonthrive movement that promotes general hive interactions and @nathanmars with his twitter-promotions are some of the great examples.
I don't know how far I've advanced with the incentivized side of Hive but I've been writing more than I ever did on Facebook on average. Made some friends here. Entered into two contests and won something in both of them.
I don't know if hive is ever going to be mainstream. Even the tech-savvy ones are not crypto-friendly, speaking from personal experience. As for me, I can see myself active on the platform in the future. I feel like I'm leaving my marks on it, marks that cannot be erased, marks that'll continue to testify my existence. This might not be important for you, but it is for me.
It IS for me.

About Me

---

Twitter - https://twitter.com/not_a_c1nephile
Youtube - https://www.youtube.com/channel/UCg3TwYk--HKIsRmnvhob1Mg
---
---