Fan art de Twice - jihyo (Thalk that talk!)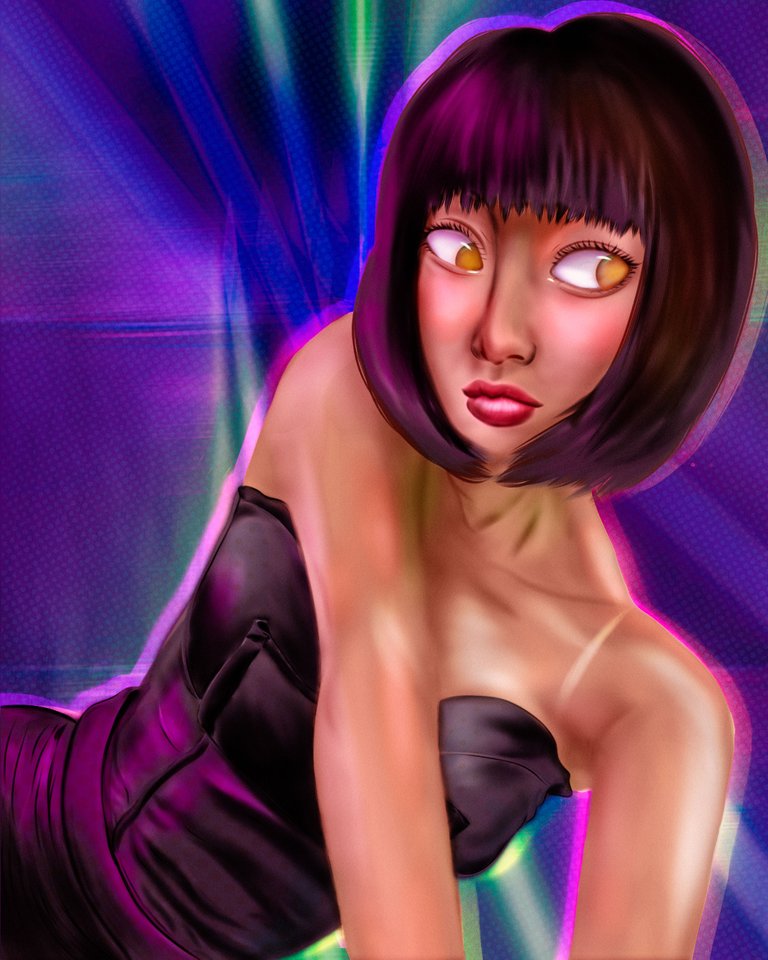 ¡Hola amigos como están!

¡Espero que bien!, yo estoy alegre de que porfía tome tiempo para volver a ilustrar!, He estado muy ocupado últimamente con unas clases, y una preparación para un trabajo como profesor de arte!, espero poder contarles más sobre eso después!
¡Volviendo a la ilustración, esta vez no pude resistirme a dibujar a la adorable Jihyo de Twice, desde que salió el comeback Talk that talk, quede impresionado con sus visuales!
¡Tome esta imagen que la idol subió a su instagram como referencia, y empecé a dibujar!
Hello friends, how are you!

I hope it's going well, I'm glad you're taking time to illustrate again, I've been very busy lately with some classes, and preparing for a job as an art teacher, I hope I can tell you more about it later!

Back to illustration, this time I couldn't resist drawing the adorable Jihyo from Twice, ever since the comeback Talk that talk came out, I've been impressed with her visuals!

I took this image that the idol uploaded on her instagram as a reference, and started drawing!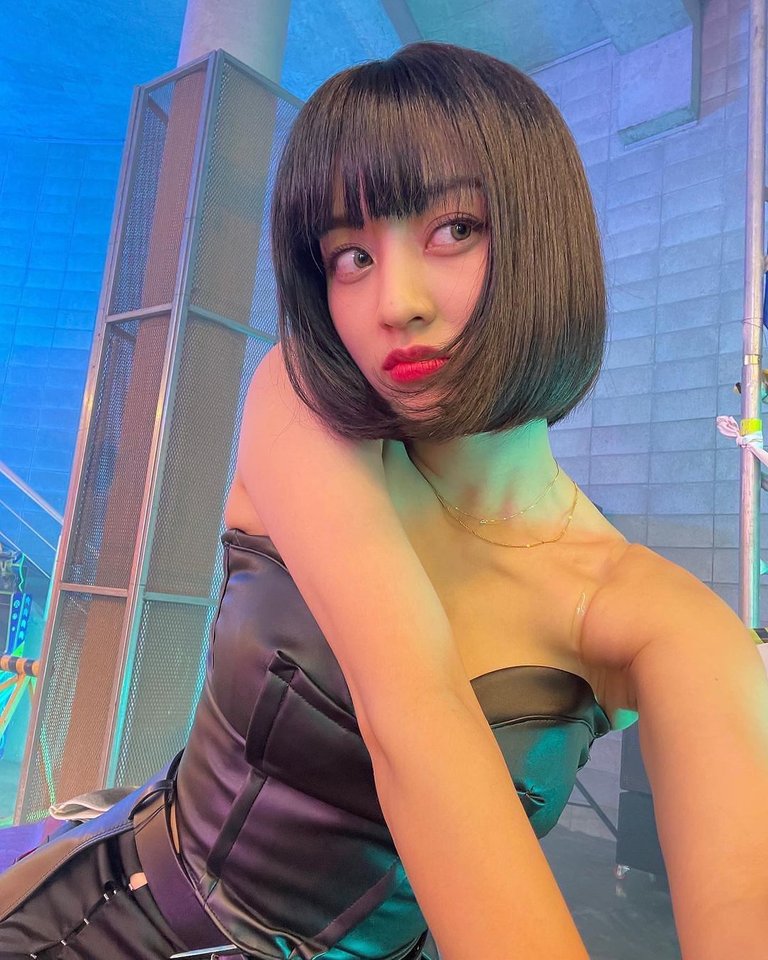 Reference link
---
¡Usando la referencia me tomé varias libertades, moví un poco la pose y exagere las facciones, luego de realizar el boceto, agarre la silueta de los colores planos, y en una capa aparte la pinte de blanca para tener un fondo blanco, donde poder sombrear con tranquilidad!, el boceto solo lo usaré de guía, porque tenía la expectativa de separarme un poco del line art!
Using the reference I took several liberties, I moved a little the pose and exaggerated the features, after making the sketch, I took the silhouette of the flat colors, and in a separate layer I painted it white to have a white background, where I could shade with tranquility!, the sketch will only use it as a guide, because I had the expectation to separate a little from the line art!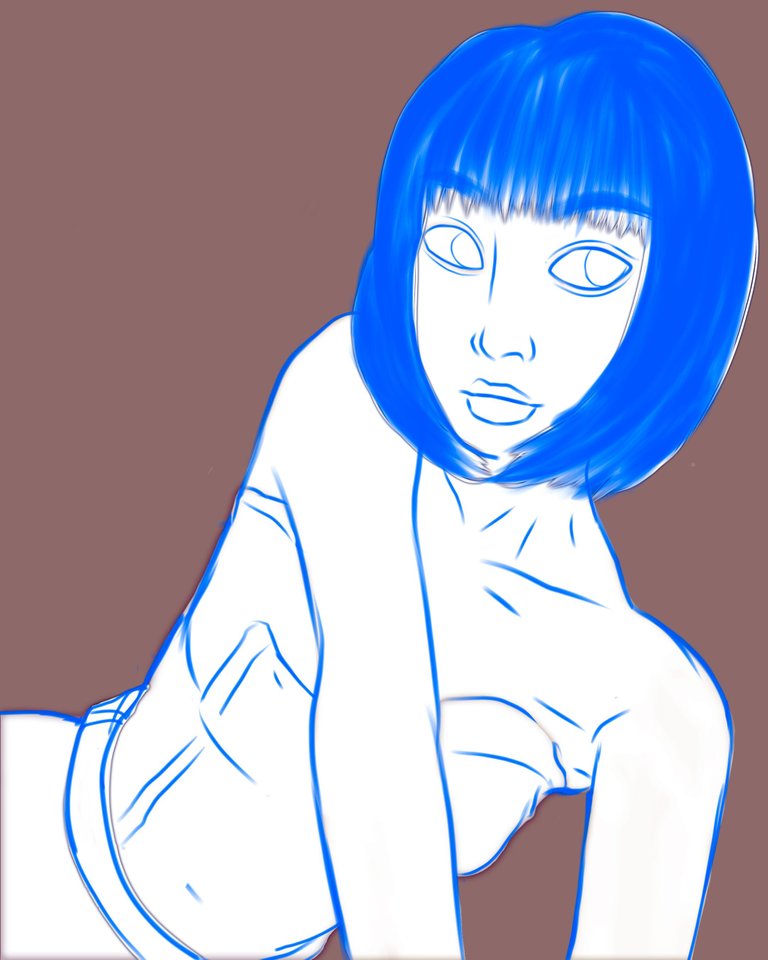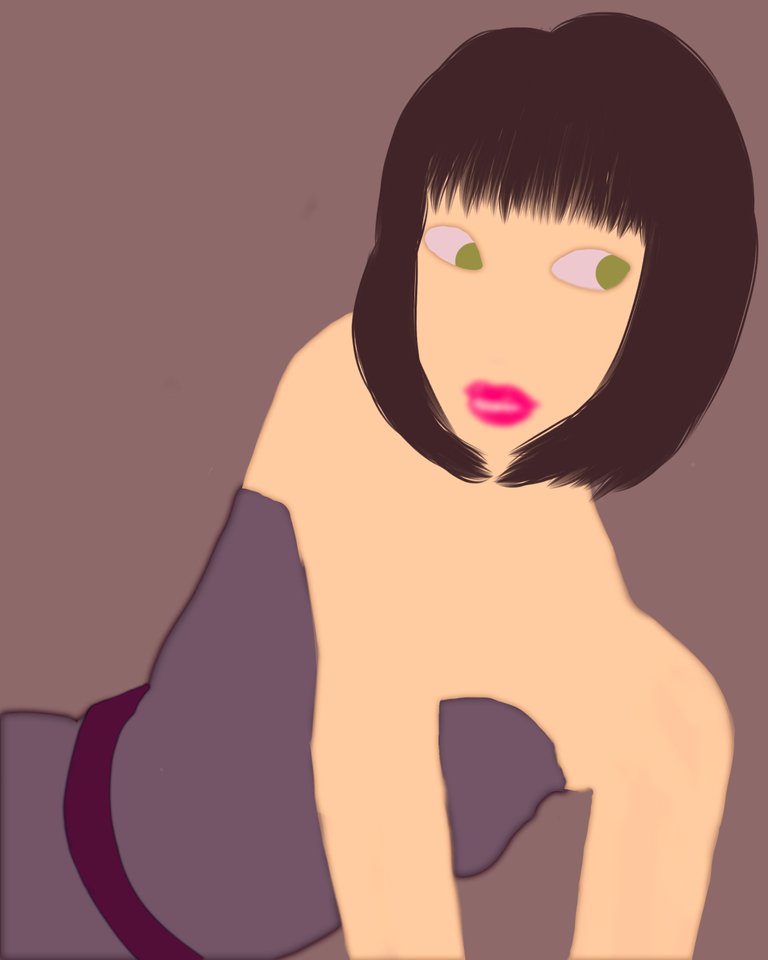 ---
¡Las sombras las realicé con negro bajando y subiendo la opacidad del pincel, en Photoshop, después con una capa de curvas le puedes cambiar el tono y el matiz, y se los cambie para darle más vida a la ilustración, también agregue una capa de "tinte" donde acentúe ciertos colores para emular una integración más allá con el ambiente!
I made the shadows with black by lowering and raising the opacity of the brush in Photoshop, then with a curves layer you can change the tone and hue, and I changed them to give more life to the illustration, I also added a "tint" layer where I accentuated certain colors to emulate a further integration with the environment!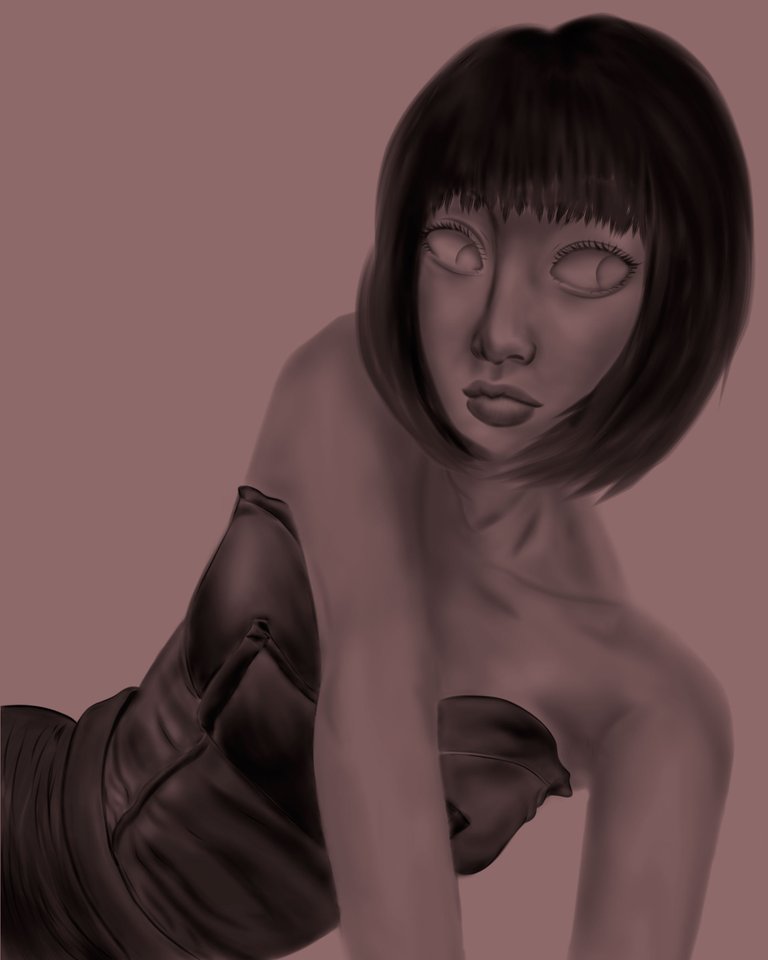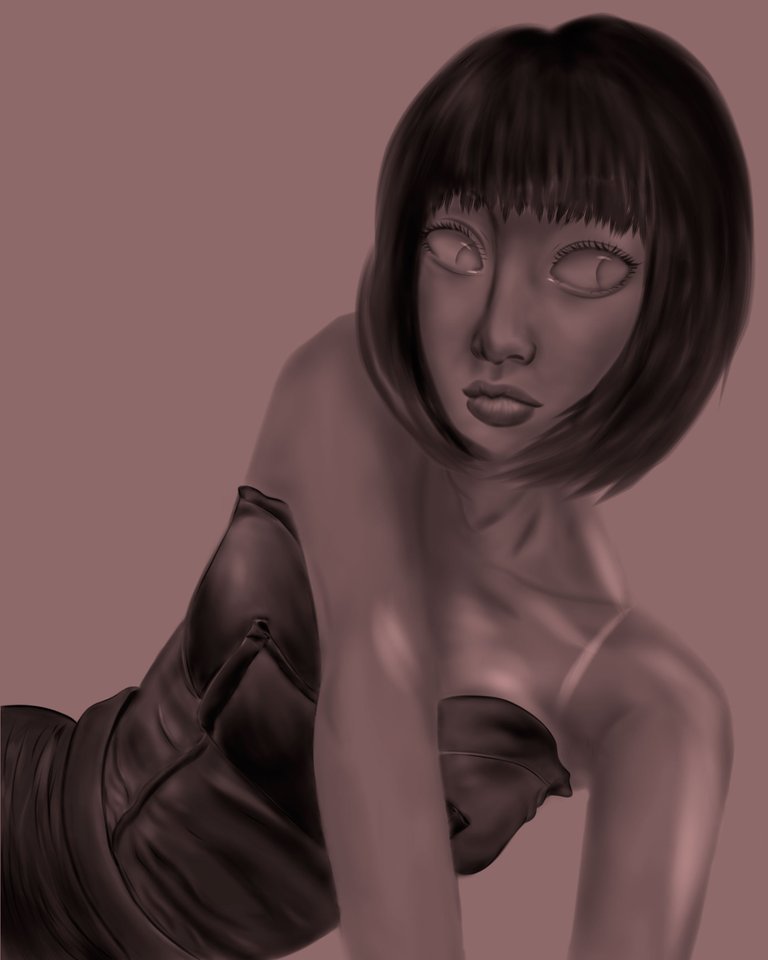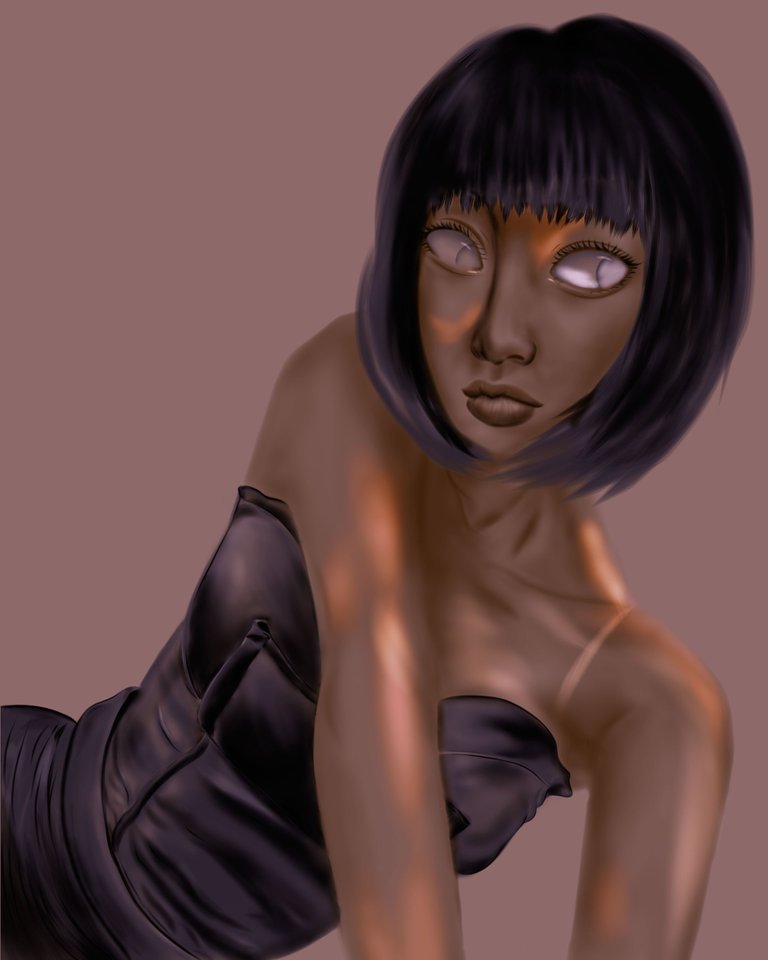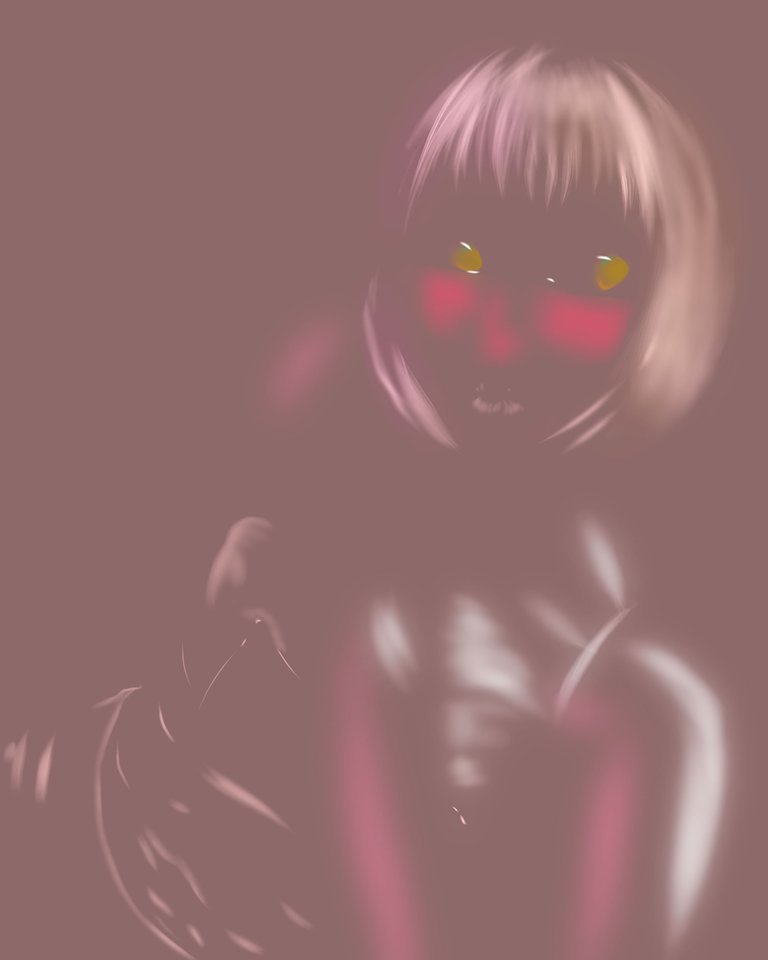 ---
¡Puedes revisar un video que produce la app de Ibis Paint este muestra el historial de trazos! ¡Podrás apreciar como trabajo mis sombras!, por si tienes curiosidad sobre como resolví el sombreado de la piel y el cuero!, tal vez te sea útil!
You can check a video produced by Ibis Paint app this one shows the stroke history! You can appreciate how I work my shadows!, in case you are curious about how I solved the shading of the skin and leather!, maybe it will be useful for you!

¡Combinando el tinte más las sombras y los colores planos, nuestro personaje cobra vida! ¡Ya solo queda agregar unos detalles y texturas!
Combining the dye plus the shadows and flat colors, our character comes to life! All that's left to do now is to add some details and textures!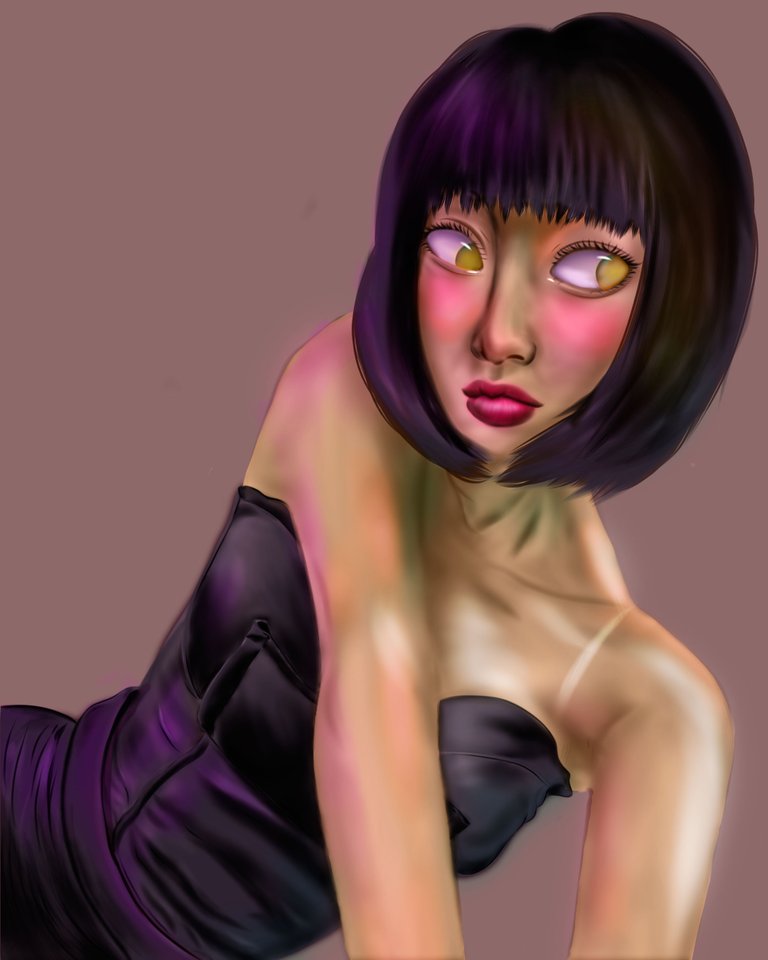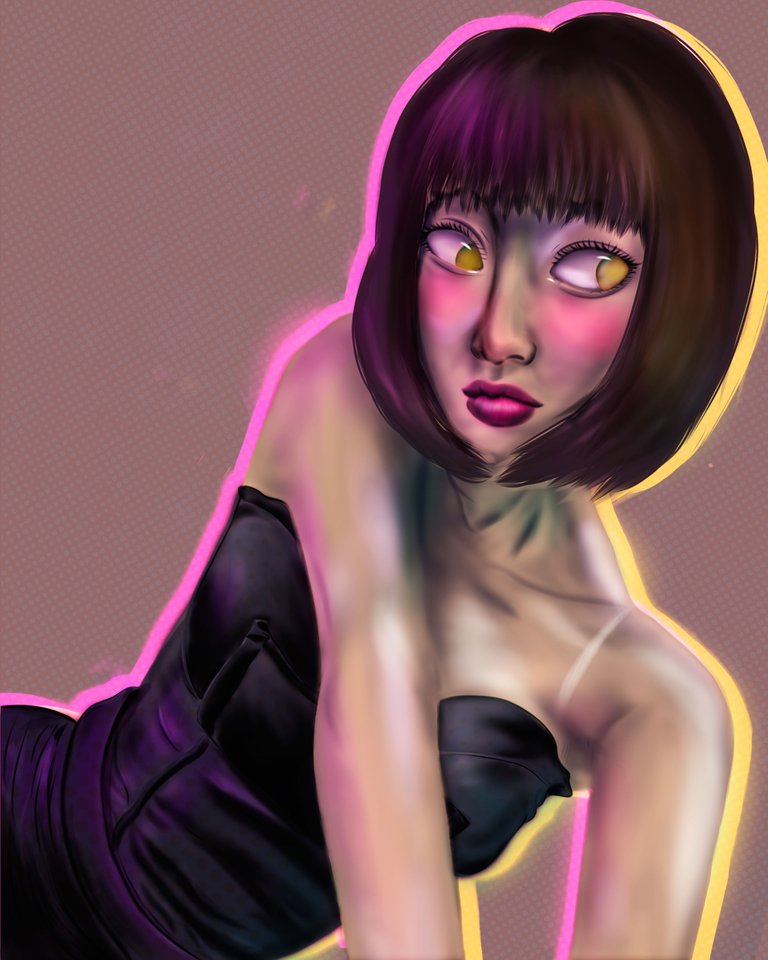 ---
¡Para el fondo y las texturas compuse elementos gratuitos de freepik!, unos los reutilicé de una ilustración que hice hace ya unos meses! ¡Y otros son imágenes con colores neón a las cuales le aplique un desenfoque de movimiento, para quedarme solo con sus colores!
For the background and textures I composed free elements from freepik, some I reused from an illustration I made a few months ago! And others are images with neon colors to which I applied a motion blur, to stay only with their colors!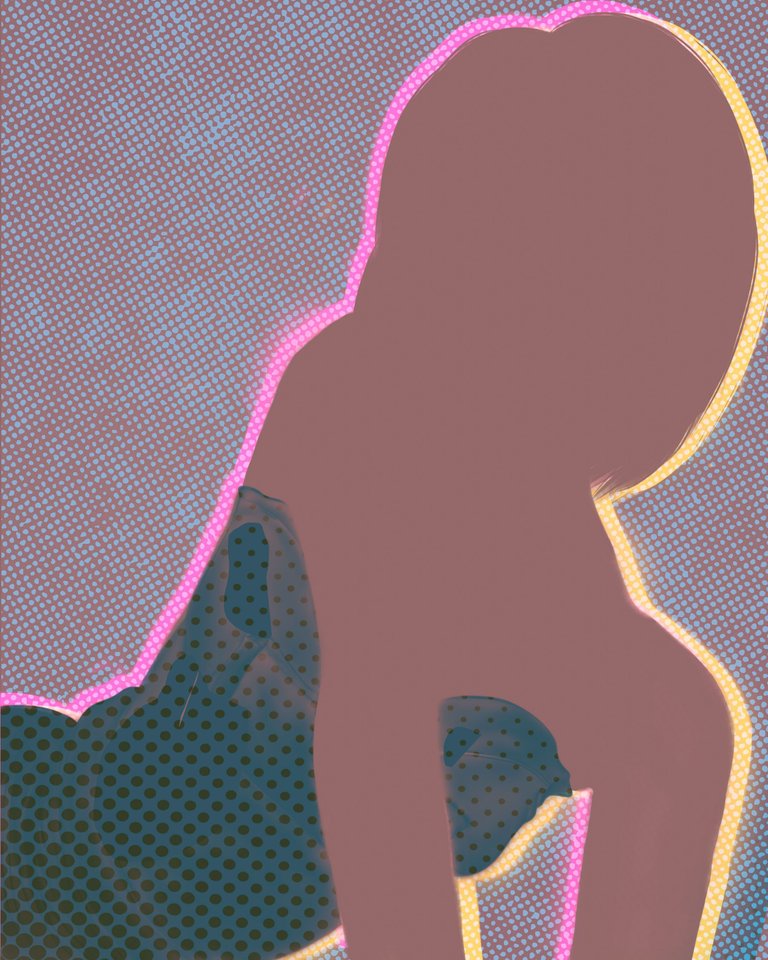 Vista nocturna puerto victoria hong kong - www.freepik.es
Composición abstracta luz ultravioleta - www.freepik.es
Vector de textura creado por starline - www.freepik.es

¡Luego de la composición y los retoques, este sería el Resultado Final!
After composition and retouching, this would be the final result!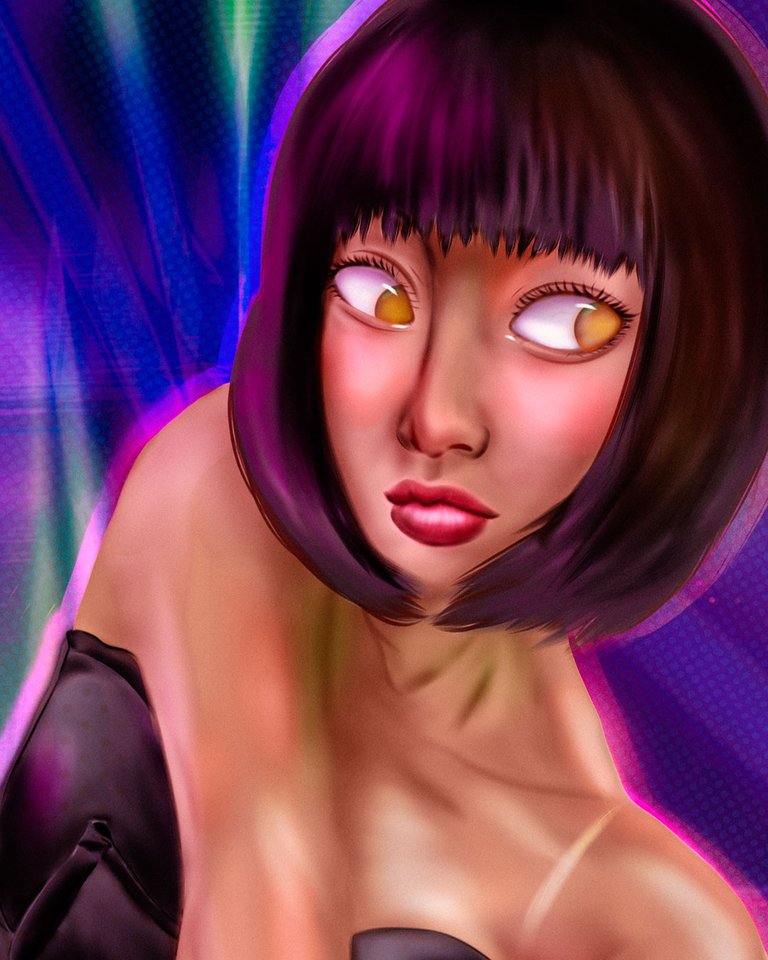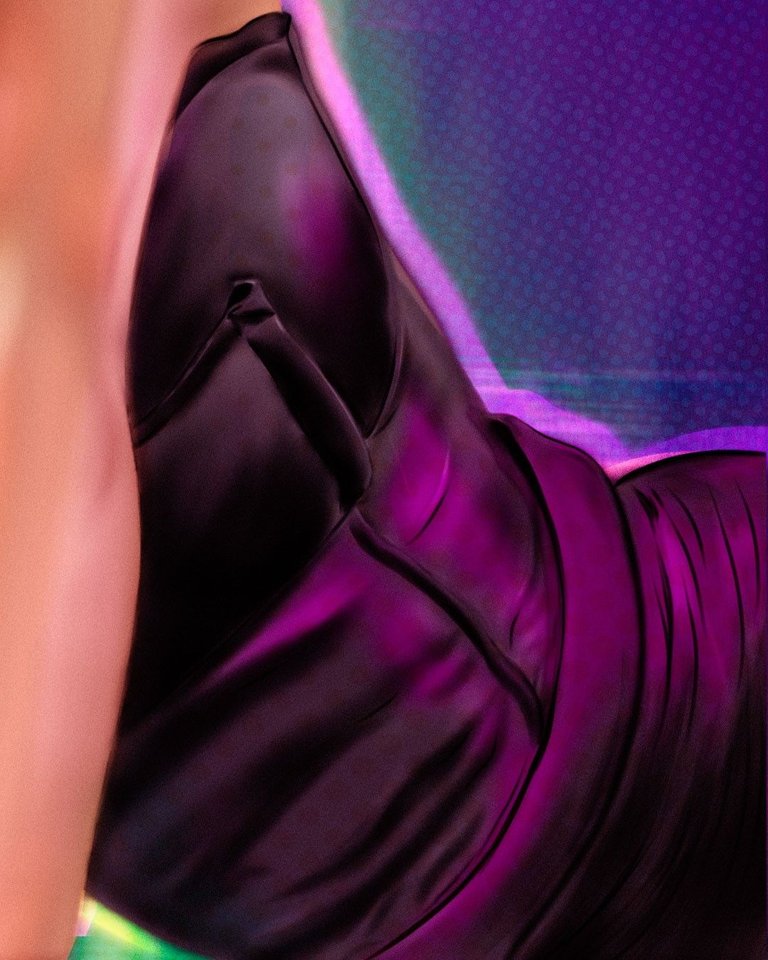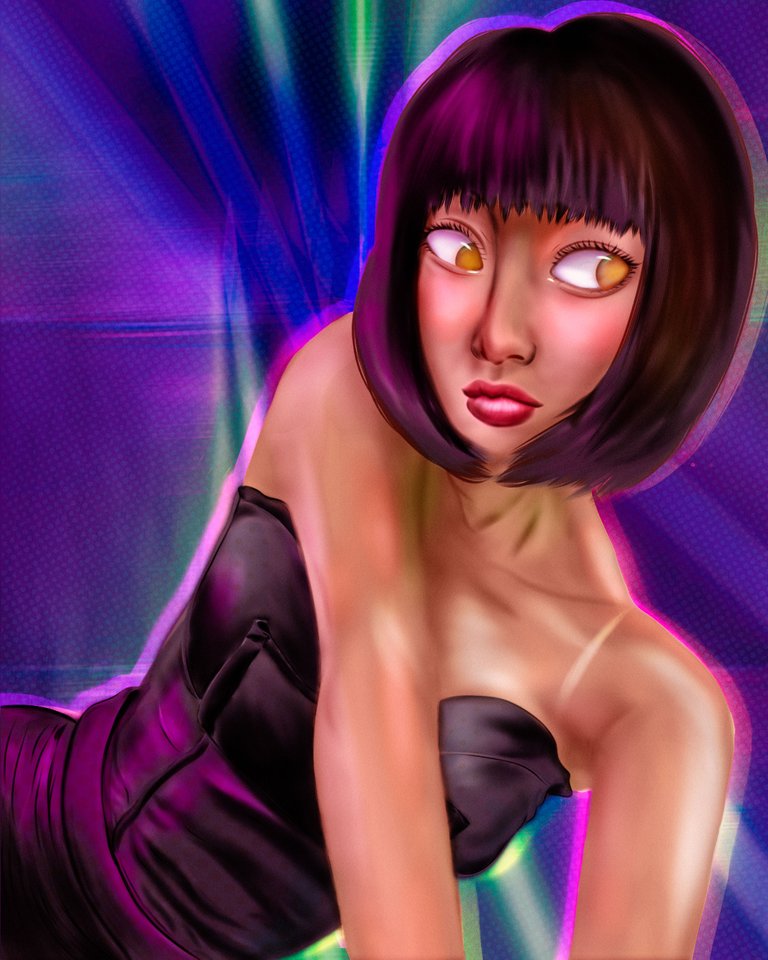 ---
¡Este sería el proceso de mi última ilustración!, me gusto mucho volver a dibujar y pintar, sé que fue poco tiempo en general, pero un mes se puede llegar a sentir como un año cuando no haces lo que te gusta!, vuelvo con las energías recargadas!
¡Espero que te haya gustado mi post! ¡Gracias por haberte pasado!, te deseo lo mejor Hiver!

¡Hasta la próxima!

This would be the process of my last illustration, I really enjoyed drawing and painting again, I know it was a short time in general, but a month can feel like a year when you don't do what you like, I'm back with recharged energy!

I hope you liked my post, thanks for stopping by, I wish you all the best Hiver!






See you next time!




---
---