What To Write About When I Have Nothing To Write About

Welcome to the words you are now reading.  Today is a day like no other and you've suddenly found yourself in a mess you will not be able to get out of.
What do you do?
The answer to that is simple.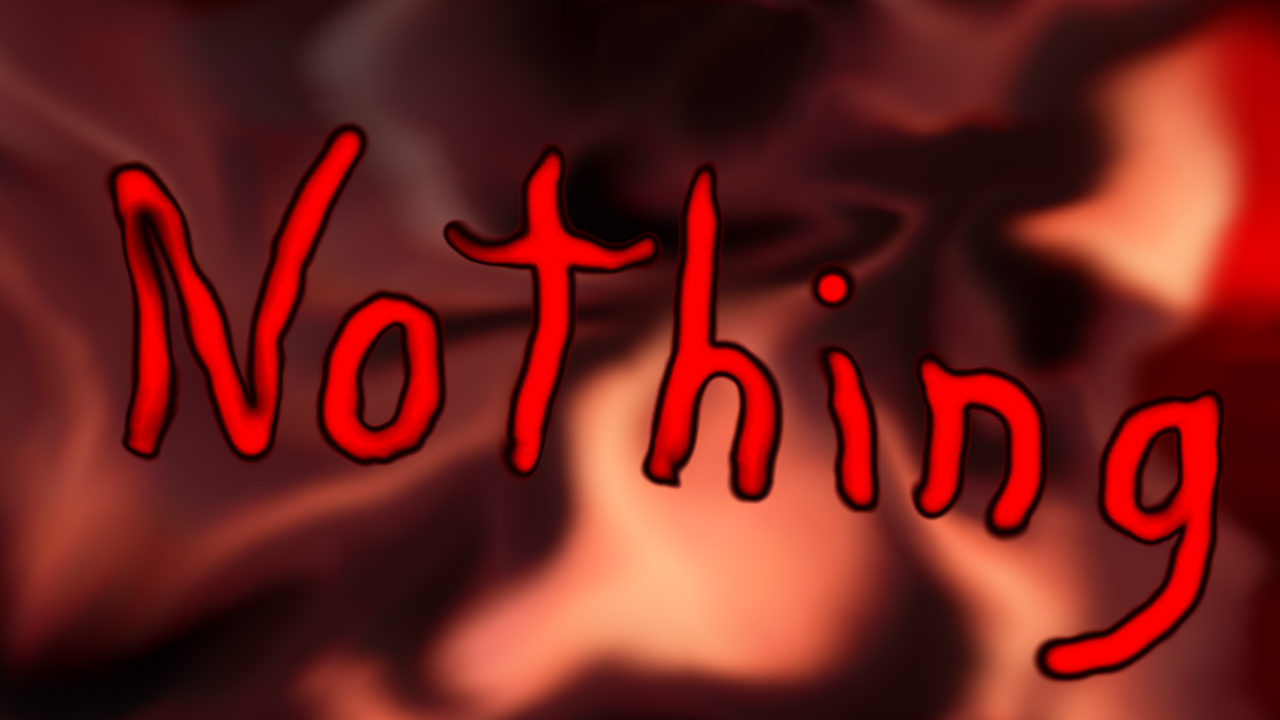 Welcome
My name is Not Important Right-Now and I'll be your spirit guide.
Today I hope to achieve three things:
Wake up
Take a coffee break
Finish this article
So now that I have a plan, let's finally begin.
I've decided to prove to the world once again I'm capable of writing another article successfully.
So far, the biggest hurdle has been deciding what the hell this article is supposed to be about.
After about ten minutes of just looking at this editor screen, I nearly gave up.  Then something went off in my head resembling a sound I could smell.  Confused, I started sorting through my available memories, checking to see which one I lost this time.
Several hours later I discovered I had been wasting my time for several hours.
Again...
After spending many years burning the candle at both ends attempting to live a full life all while writing and producing digital art for a side life online — with a few breaks of course to live away from the public spotlight and recuperate — I've discovered my brain has turned to mush, permanently, but it feels great.
Those Youtube videos designed to put one to sleep while hypnotizing them to the point of waking up and only wanting to be successful should come with more warnings.  Simply avoiding operating heavy machinery while sleeping, though on the surface sounds like something people should say, isn't really covering all the bases.
First of all: How was I supposed to know it was actually going to work?
Never, not once, at all, did I think some soothing voice and peculiar music that sounded like the stuff in the elevator leading to that secret pharmahuasca session I'm not supposed to talk about, would change my life.
I mean, I've been exposed to the same brainwash everyone else is on and that didn't work.  So I thought I was invincible but nope.  Totally screwed.  Can't fail even if I tried.
Look at this article.
Stop reading and look at it.
Noticing something seems to be a little off-kilter?  Well I don't.
Because of that armchair hypnotist, I think what I'm doing is merely the road to success and this is just a normal day.  I could switch gears and make this article all about smearing myself with butter then asking the locals if they'd like to rub their bread on me for a dollar.  Readers might become confused but in my head I know exactly what I'm doing so there's no possible way this could go wrong.
Look at this digital art stuff I made a long time ago: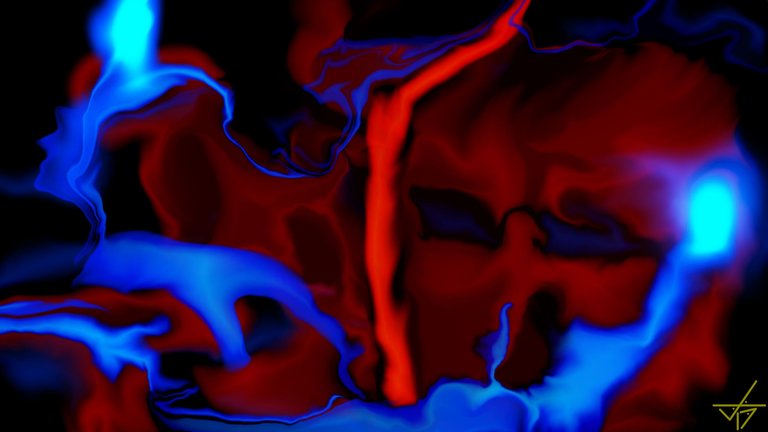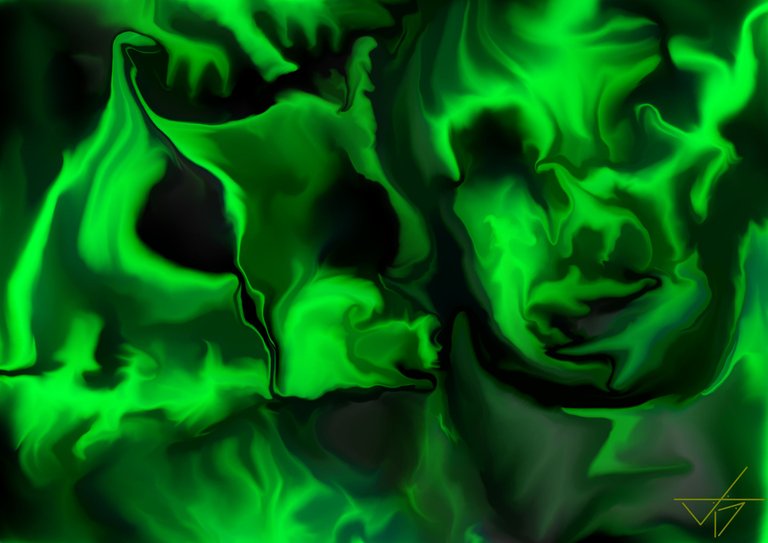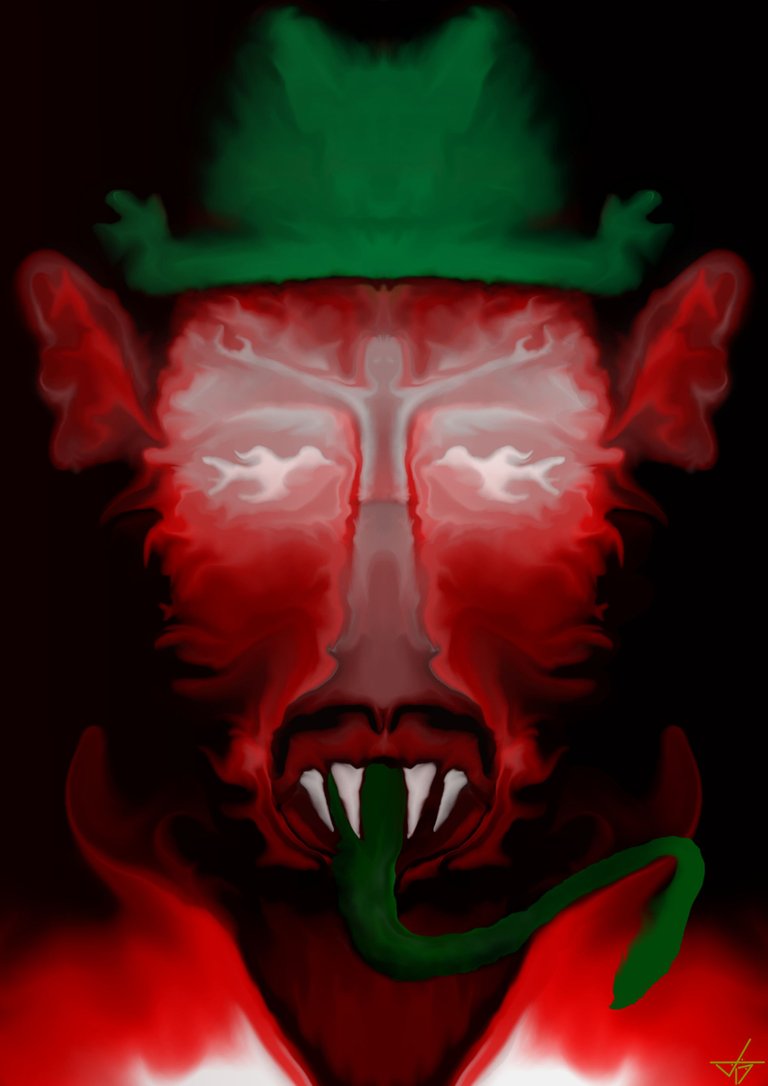 Nobody even stepped up to tell me I was crazy!
They were applauding this madness...
And all I could think about at the time was, "How did this Youtube video that managed to hypnotize me, hypnotize everyone else as well..."
Eventually you get used to it.
A few months ago while in a hurry to get somewhere, this nice lady with a gun started honking at me with a really cool horn so I pulled over to see if that would make it stop.  Next thing I know she's complimenting my skills and even asked for an autograph.  It was so inspiring I now feel like donating even more money to the government so others can have nice things and be treated just as fairly.
Another recent successful day involved simply stepping off the bus since that nice lady decided to keep my license safe so I don't lose it.  Just planting my feet on that concrete is always a healthy reminder of how good things are going for me.
Then I could smell Burger King so I started looking around to make sure this was real because wow!  It's been awhile since I had Burger King and how did he know I haven't had breakfast yet.
There it was!
Fully equipped with a convenient glass door that actually led inside!
Being super hungry and excited about the potential of getting fries with that, I ran!
The glass door was stuck but that didn't stop me from shaking it violently thinking maybe there's a rock in there or something and it'll come loose if I just work harder at being successful with doors.
It didn't take long for that glass door to morph into about twenty thousand tiny glass doors that managed to organize themselves into a neat pile on the floor, giving me access to the potential of a burger made my way.
Thinking: Wow these automated doors have come a long way since I was a kid.
Meanwhile some skinny dude was yelling, "We're clothed!  We're clothed!"  And I was like, "Yeah!  So am I!  Can I get a whopper!"
"No!  We're clothed!"
This kind of went on for about five minutes until I realized they must be under new management and the only way to qualify for a whopper is to take my clothes off first, so I did.
I ended up getting more than a whopper right in front of everyone so there was no need to feel embarrassed.
Tried to order again and they still refused so I was thinking you know what?  This job doesn't look hard but they seem to be struggling so maybe I should just go back there and help them out.
Unfortunately I don't know the first thing about meat so I just started rubbing butter all over myself because this was the first time I ever had access to so much free butter and the floor reminded me of a slip and slide.
I took a few running dives headfirst across that floor until I snagged my penis on something that spun me around in the direction of all these employees holding phones and recording me.  I kind of hate that though when you're at work and everyone is looking over your shoulder seeing what you're doing instead of minding their own business and getting their work done.
So I was all like, "You know what you guys?  If you're not going to pull your weight around here, I'm going walk out that fucking cool door we have and you can deal with breakfast rush all by yourselves."
Those useless bastards took it as empty threat but I wasn't kidding so I walked.
You would not believe what happened next.
I had been working so hard and for several years, burning whatever life I had away in order to become a successful content creator for reasons I still can't figure out.  All that work and not once did I go viral until I turned the Youtube on that day and saw myself skidding across that floor.
They had the entire episode recorded including several different camera angles, picture-in-picture, and even security cam footage which is sometimes impossible to get no matter how hard you try.
It's the best content I ever made.  Nearing 100 million views with no signs of slowing down.  Feeling on top the world.  I did it!
So I just thought I'd come here and let you folks know it's been awhile but I'm doing okay.
Have a nice day.

Credits:
All art and images seen here were produced digitally, by me.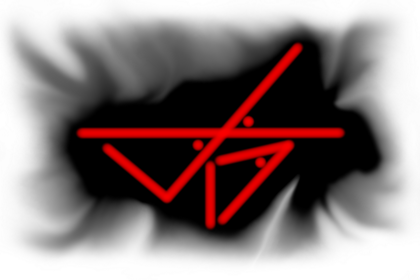 "I doubt I'll ever work in the fast food industry again, though.  It's just not for me."
© 2021 @NoNamesLeftToUse.  All rights reserved.
---
---