Entrevista: LMental - La Orquesta de un Hombre (ESP/ENG)

Hace unos días se estreno ODUH "Orquesta de un Hombre" de LMental, rapper tabasqueño miembro del sello y colectivo independiente Oro Sur Records. Tuvimos el gusto de entrevistarlo para que nos contara mas acerca de su segundo y mas reciente álbum.
---
Entrevista:
Que tal "L" espero que estés de lo mejor, gracias por el tiempo en esta entrevista, lo primero que me gustaría preguntarte es cómo estás, qué tal te trata la vida, sigues radicando en Villahermosa?
LMental: Que tal líder, actualmente me encuentro muy bien, gracias por preguntar, afortunadamente hemos estado haciendo las cosas y seguimos avanzando. Y si sigo viviendo en Villahermosa.
Me da gusto líder, espero visitarte pronto y bueno entrando en tema, ODUH son las siglas de "Orquesta de un Hombre", lo que me parece muy lógico después de un disco con muchas colaboraciones como lo fue ESEL, en este nuevo álbum elementalmente eres tu solo, con las excepciones de las 2 colaboraciones con Yung Dupe, ¿Cuándo decides que debía ser así? y ¿por que este cambio tan radical de pasar de un álbum con muchas colaboraciones a uno más personal?
LMental: Decidí que fuera así principalmente, debido a que quería hacer las cosas bien, hacer varios videos y acoplarme a las fechas, y creo que algo que falló en el álbum anterior fue este tipo de contenidos que no se terminaron de concretar en parte por la cantidad de artistas que había involucrados y la disponibilidad de cada uno y por que no me dio la capacidad de llevarlos a cabo a como yo hubiera querido.
Esta vez decidí acoplarme y tener todo el control del proyecto, además me hacían falta canciones solo así que aproveche el momento.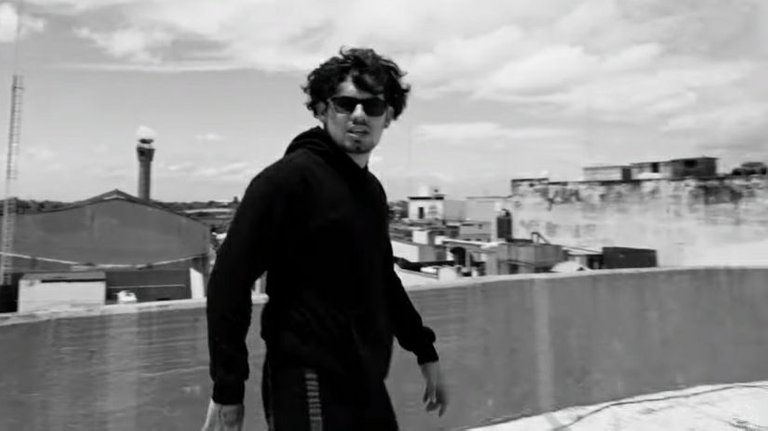 Si la neta, siempre harán falta canciones individuales sobre todo para los shows, después de saber eso, recuerdo que en ESEL el planteamiento de los tracks estaba inspirado literalmente en cualidades que te representaban, en este nuevo álbum tengo la impresión de que dejaste a un lado esos procesos introvertidos para enfocarte en cómo distribuir esas emociones ante la vida ¿Cuál es el punto argumental o "detonante" en ODUH?
LMental: Siempre he tenido inseguridades y más en esta etapa por la que estaba pasando que eran de los 18 a los 20 que hay demasiadas cosas sucediendo y decisiones fuertes que tomar, todo esto me llevó a crisis existenciales y dudas sobre mi vida, pero decidí buscar ayuda lleve un proceso con una psicóloga y me ayudó a mantenerme enfocado en el presente y ver todo lo que he avanzado y trabajado, en base a eso y a la construcción de la personalidad de LMental decidí principalmente enfocar este álbum en ODUH, que en este caso es la contraparte de ESEL, pasando de un enfoque externo de qué opinaba la gente de afuera sobre mi persona, a un enfoque de metas, visiones, pensamientos y temas de los cuales quería hablar YO con mi audiencia, busqué dejarles un mensaje y hasta cierto punto es como un abrazo, es esperanzador, alentador y es para mi como una auto terapia que me ayuda a enfocar mi energía y pensamientos en las cosas que de verdad valen la pena y a su vez transmitir el mensaje.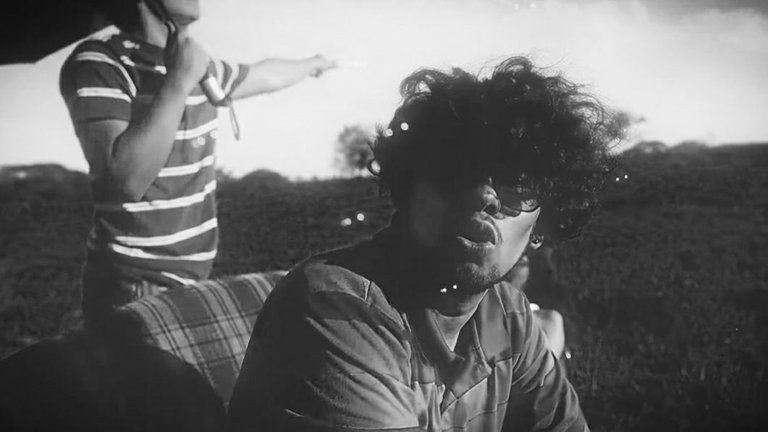 Es justo como se siente, y ahora que tocas el tema de la personalidad de LMental, para la banda que te escuche por primera vez ¿Cómo defines tu proyecto, cómo definirías a Lmental?
LMental: Es complicado de explicar, siempre he hecho lo que quiero y confiado ciegamente en mí, eso se ve reflejado en este alter ego llamado LMental, que es como una parte más exagerada de mi mismo, es quien se atreve a hablar de cosas personales, quien se atreve a decir cosas que tal vez yo antes no me atrevía a decir y así fue como todo empezó, pero ahora lo veo más como un artista maduro que deja letras que tengan un sentido o un mensaje real y no solo hablar de lo mismo que siento que ahora hablan todos,(que tampoco estoy peleado con hacer algo así evidentemente) más que nada mi proyecto se ha enfocado en eso, tratar de sacar lo mejor de lo que más me gusta que es el hip hop y la música y enfocarlo a hacerlo a mi manera.
¿Y qué tal el proceso creativo? veo que trabajaste con Richard Rosa, Lex Pepper entre otros productores que se familiarizan mucho con tu proyecto, algo que me imagino lo hace más ameno, aún así, me gustaría saber, ¿enfrentaste alguna dificultad durante el desarrollo de ODUH?
LMental: Después de ESEL nos salimos de la casa donde vivía con Dupe, Pedro y Richard, la Oro Sur House, y yo sabía que quería un segundo álbum, solo no sabia como seria y eso me tenia medio inquieto, por los cambios que iba a haber en mi vida, pero solo seguí haciendo música y tratando de que las cosas se enfocaran directamente a lo que sentía en esos momentos (justo por eso te comentaba que fue como una auto terapia), y lo fui enfocando a esta idea que tenía de ODUH, y después de tener la mayoría de las canciones le di forma en base a ese concepto que ya tenia a las demás rolas que aún escribiría, el mayor problema la verdad fue trabajar el concepto del álbum, ya que quería que también fuera una secuela del álbum anterior.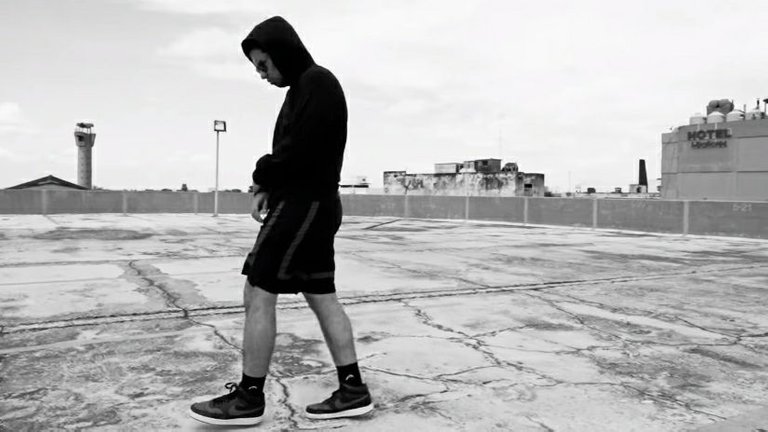 Es un gran álbum, mi track favorito de hecho es "Esto es ODUH" aunque se que es el track outro del álbum, tienes planeado hacer algún remix e invitar a otro rapper en ese track?
LMental: De hecho es un outro complejo, que en verdad salió de una dinámica de tik tok que yo hacía que eran los tautogramas, en los cuales, cada palabra del verso inicia con la misma letra que en este caso fue la letra "e" y me pareció que esto que escribí se acopla bastante al concepto del álbum y a la historia que te cuenta, conforme avanza hasta llegar a esa conclusión donde ya no todo es oscuro sino más bien feliz y lleno de esperanza.
Por ahora no tengo una idea de cómo podría hacerse un remix del track o alguna otra adaptación pero nunca estoy cerrado a nada, si fluye y hay algo ahí que sienta que pueda aportar al track sin problemas se hace.
¿Cuáles son tus planes a futuro?
LMental: Justo ahora tengo unos 10 tracks más grabados, quiero sacar unos cuantos y después liberar un pequeño mix tape que los incluya, además de que tenemos presentaciones y grabaciones en puerta, ahora en octubre andaremos por CDMX con Dupe dándole; también estoy profesionalizando en el beat making y la producción, ya pronto espero sacar mi catálogo de beats, eso hablando a corto y mediano plazo.
A largo plazo pues quiero estar involucrado en la industria musical a tal punto que pueda no hacer música por dinero sino tener la libertad creativa total para mis obras. Y una vez que pase esto me desarrollaré en otros ámbitos que también me gustan como los negocios, los idiomas, los videojuegos y el arte en general.
Algo que admiro de tu trabajo, aparte de la música es la forma en la que manejas la promoción de tu música, para despedirnos algún consejo que gustes compartir con la comunidad No Hype Just Talent, hay muchos artistas por aquí, creo que podría ayudar mucho.
LMental: Pues lo principal creo que deben de empoderarse, creer en sí mismos, creer en su arte, dedicarle tiempo a su arte, a mejorar, profesionalizarse, tener fe y pensar en como si hacer las cosas, en lugar de en cómo no va a suceder, eso te obliga directamente a buscar soluciones, eso me ha ayudado como no tienes idea a llevar y manejar mi proyecto y enfocarme en el de la manera adecuada.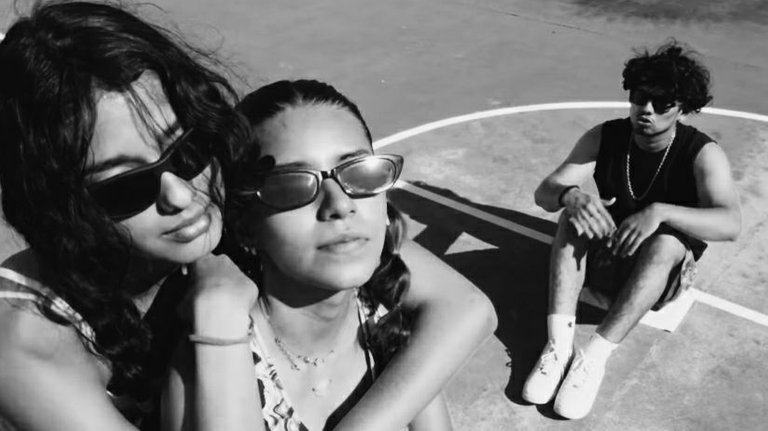 Sin más hermano, de nuevo, agradezco tu tiempo y desde el cuartel de No Hype Just Talent te deseamos el mejor de los éxitos, one love líder.
LMental: Gracias, un abrazo a todos <3
Te invitamos a escuchar el álbum de la joven promesa, disponible en todas las plataformas de streaming.
(Unsupported https://open.spotify.com/embed/album/4Gzujyb8ioaYSVqK8q16t0?utm_source=generator)
---
English Version
A few days ago ODUH "Orquesta de un Hombre" by LMental, rapper from Tabasco, member of the label and independent group Oro Sur Records, premiered. We had the pleasure of interviewing him to tell us more about his second and most recent album.
---
Interview:
How ​​are you "L" I hope you are doing great, thanks for the time in this interview, the first thing I would like to ask you is how are you, how is life treating you, are you still living in Villahermosa?
LMental: What's up leader, I'm feeling really good right now, thanks for asking, luckily we've been doing things and we're still moving forward. And if I continue to live in Villahermosa.
I'm glad leader, I hope to visit you soon and well getting into the subject, ODUH is the acronym for "Orquesta de un Hombre", which seems very logical to me after an album with many collaborations such as ESEL, on this new album elementally it's you alone, with the exceptions of the 2 collaborations with Yung Dupe, when did you decide that it should be like that? And why this radical change of going from an album with many collaborations to a more personal one?
LMental: I decided to do it this way mainly because I wanted to do things right, make several videos and stick to the dates, and I think that something that failed in the previous album was this type of content that was not finished. specify in part because of the number of artists involved and the availability of each one and because it did not give me the ability to carry them out as I would have wanted.
This time I decided to join in and have full control of the project, plus I needed songs alone so I took advantage of the moment.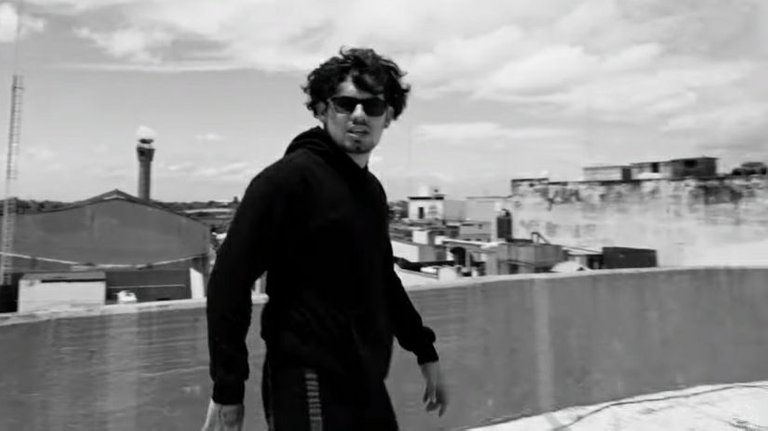 Yes the net, individual songs will always be needed especially for the shows, after knowing that, I remember that in ESEL the approach of the tracks was literally inspired by qualities that represented you, in this new album I have the impression that you left put aside those introverted processes to focus on how to distribute those emotions in life. What is the plot point or "trigger" in ODUH?
LMental: I have always had insecurities and more so in this stage that I was going through, which was from 18 to 20, that there are too many things going on and strong decisions to make, all this led me to existential crises and doubts about myself. life, but I decided to seek help, I went through a process with a psychologist and it helped me stay focused on the present and see everything I have advanced and worked on, based on that and on the construction of LMental's personality, I decided to mainly focus this album on ODUH , which in this case is the counterpart of ESEL, moving from an external focus on what outsiders thought about me, to a focus on goals, visions, thoughts and topics that I wanted to talk about with my audience, I tried to let them a message and to a certain extent it is like a hug, it is hopeful, encouraging and it is for me like a self-therapy that helps me focus my energy and thoughts on things that are really worthwhile and in turn transmit the message.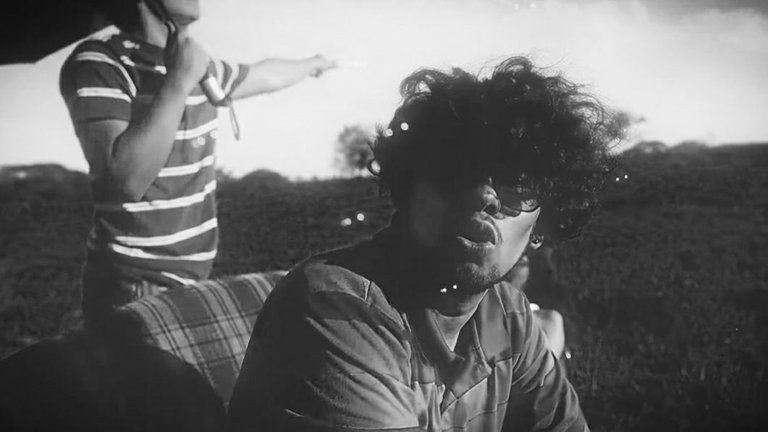 It's just how it feels, and now that you're on the topic of LMental's personality, for the band that listens to you for the first time, how do you define your project, how would you define Lmental?
LMental: It's complicated to explain, I've always done what I want and blindly trust myself, that is reflected in this alter ego called LMental, who is like a more exaggerated part of myself, he is the one who dares to talk about personal things, who dares to say things that maybe I didn't dare to say before and that's how it all started, but now I see him more as a mature artist who leaves lyrics that have a meaning or a real message and not just talking about the same thing that I feel everyone is talking about now, (which obviously I'm not fighting with doing something like that either) more than anything my project has focused on that, trying to get the best out of what I like the most, which is hip hop and music and focus on doing it my way.
And how about the creative process? I see that you worked with Richard Rosa, Lex Pepper among other producers who are very familiar with your project, something that I imagine makes it more enjoyable, even so, I would like to know, did you face any difficulties during the development of ODUH?
LMental: After ESEL we left the house where I lived with Dupe, Pedro and Richard, the Oro Sur House, and I knew I wanted a second album, I just didn't know what it would be like and that made me a little uneasy, for the changes that were going to take place in my life, but I just kept making music and trying to make things focus directly on what I felt at that moment (which is precisely why I told you that it was like self-therapy), and I focused on this idea that I had of ODUH, and after having most of the songs I shaped the other songs that I would still write based on that concept that I already had, the biggest problem was actually working on the concept of the album, since I wanted that it was also a sequel to the previous album.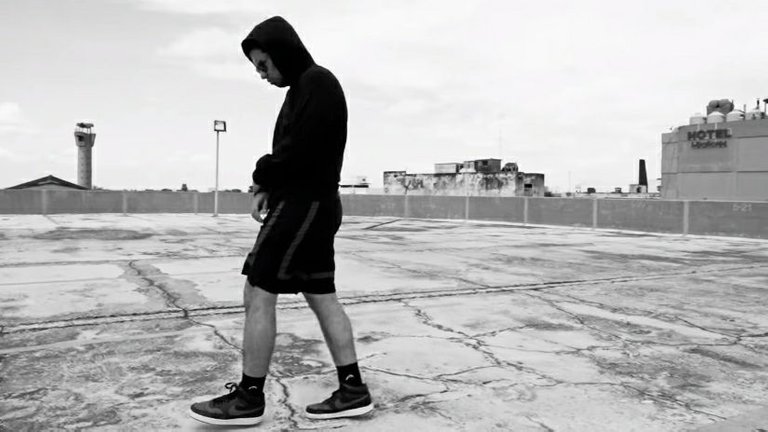 It's a great album, my favorite track actually is "Esto es ODUH" although I know it's the track outro of the album, do you plan to do a remix and invite another rapper on that track?
LMental: In fact, it is a complex outro, which actually came out of a tik tok dynamic that I used to do, which were tautograms, in which each word of the verse begins with the same letter, which in this case was the letter "e" and it seemed to me that what I wrote fits quite well with the concept of the album and the story it tells you, as it progresses until it reaches that conclusion where everything is no longer dark but rather happy and full of hope.
For now I have no idea how a remix of the track or some other adaptation could be made, but I am never closed to anything, if it flows and there is something there that I feel that I can contribute to the track, it will be done without problems.
What are your future plans?
LMental: Right now I have about 10 more tracks recorded, I want to release a few and then release a small mix tape that includes them, in addition to the fact that we have presentations and recordings at the door, now in October we will walk through CDMX with Dupe giving it; I am also professionalizing beat making and production, and soon I hope to release my catalog of beats, speaking in the short and medium term.
In the long term I want to be involved in the music industry to such an extent that I can not make music for money but have total creative freedom for my works. And once this is over, I will develop in other areas that I also like, such as business, languages, video games and art in general.
Something I admire about your work, apart from music is the way you handle the promotion of your music, to leave us any advice that you like to share with the community No Hype Just Talent, there are many artists around here, I think I could help a lot.
LMental: Well, the main thing I think is that they should empower themselves, believe in themselves, believe in their art, dedicate time to their art, improve, become professional, have faith and think about how to do things, instead of how it is not going to happen, that directly forces you to look for solutions, that has helped me as you have no idea to lead and manage my project and focus on it in the right way.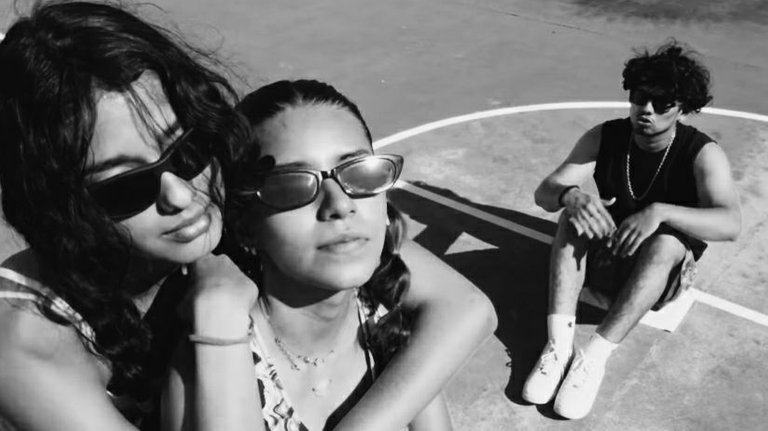 Without more brother, again, I appreciate your time and from No Hype Just Talent headquarters we wish you the best of success, one love leader.
LMental: Thank you, a hug to all <3
We invite you to listen to the album of the young promise, available on all streaming platforms.
(Unsupported https://open.spotify.com/embed/album/4Gzujyb8ioaYSVqK8q16t0?utm_source=generator)

---
---