Extrapolation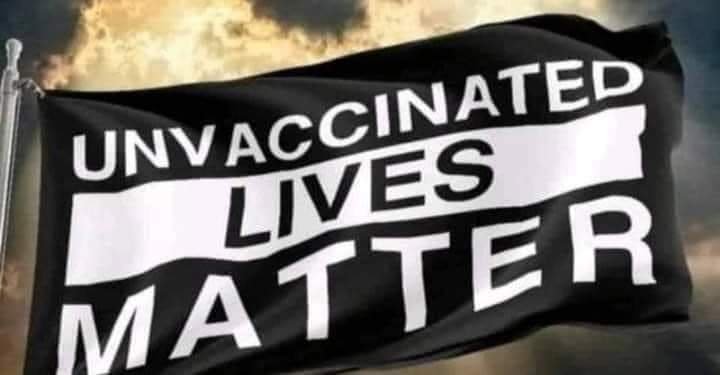 Does that flag offend you? Good, keep reading...
At one time, my writing here was comprised of upbeat, and I like to think uplifting stories about my past, and things I was doing in life in light of my recovery from drugs and alcohol. Over the years since I began writing on Steemit, and then Hive, I have outlined my journey from a resident at a faith-based transitional housing program for men with addiction issues, to managing the same program, to moving on with my life, and education, getting married, and buying a home. Like I said, uplifting stories about how people can persevere, and overcome obstacles in life. Now, my writing has changed.
Seriously...
A while back, I wrote a post entitled It is time to have a talk and if you have not read it yet, I would recommend that you do, as it could mean a large change in thinking for some people if they read it with an open mind. I also began to upload videos, even though I hate being on camera, to various platforms, including #ThreeSpeak, speaking to the current global political environment in light of Christian eschatology. "Eschatology," for those that do not know, is teachings that are related to what is commonly known as the "end-of-days." Now, regardless of what a person's individual belief system is, the real question is, "What do the people in power believe?" The answer to that question is, enlightening.
Some facts to consider...
The so-called "Powers that be" for all intents and purposes, appears to be made up almost entirely of what would commonly be known and referred to as the "Illuminati." Built upon Freemasonry, the United States especially appears to be completely under the control of the "hidden hand" of history. Scott Wolther, who had a show on the History Channel called "America Unearthed," promoted the theory, and had ample evidence for it, that the Knights Templar came to North America in the thirteen hundreds and mapped out the entire country. It is also very easy to find videos of Scott Wolther speaking about how he became a Freemason and how important it is in his life. That begs the question, was he "discovering" a new theory, or was he "telling" us information, as it is said they have to tell us everything they do in some way, whether it is by subliminal messaging in movies, or whatever.
Ok but that is one guy...
Well, when you read The Secret History of America, by Manly P. Hall, it becomes clear that the intention is, and always has been, for the United States to be built up to a certain level on the world stage, then to "fall" in such a spectacular way, that the rest of the world will gladly accept the so-called "New World Order." Do we see that beginning to happen today? In my opinion, yes we are. While other countries are actively protesting, just like with crypto, Americans are behind. By the time America gets the pressure put on them harder, the rest of the world will have been likely subdued. Watching America finally fall to the New World Order "Great Reset" will be such a psychological blow to the rest of the planet, they will all quickly fall in line.
Damn man, that is bleak...
Unfortunately, the majority of the people who do see what is coming are divided by several ongoing psychological operations to keep the so-called "truther movement" divided. "Flat Earthers," "QAnon" followers, and people who think Trump is somehow coming back are all being tricked into having conflicts with the other truthers, instead of coming together over the common problem, which is exactly what it is designed to do. If you do not believe that the CIA and NSA run psychological operations against United States citizens, then you need to look into the Church Committee of nineteen seventy-five, where Project Mockingbird was revealed.
Moving forward...
Long story short, anything from the mainstream media goes through the CIA and NSA and has since the fifties. Sorry, those are just #Facts. If you want to know what is really going on in the world, you have to work very hard at it. Unfortunately, once a person does understand what is really going on in the world, the rest of the population deems them a "Conspiracy Theorist" or "Tin Foil Hat." Which, by the way, both of those terms were coined by the CIA to discredit those that would dare to question the narrative. Now, as I alluded to earlier, I am a Christian Watchman on the Wall. I take that role very seriously, and I now see that feel good posts are going to give way to good theology posts. There is a reason for this, and it is why I titled this article the way I did...
Extrapolation...
Depending on your level of awareness of the world and current events, you may not be aware that there are currently being built in several countries, including the United States, "Quarantine Camps." Now, regardless of what you think or feel about "Covid-19," the building of camps to separate the population should concern everyone regardless of their political leanings. The reason why is this, if you EXTRAPOLATE out from where we are, there is only one outcome. The people that continue to refuse to take the jab will be killed. We cannot and should not sugar coat it. Yeah, they look great now down in Australia with the Public Relations videos coming out showing them getting fed and being treated fairly well, but remember, you will only see what the powers that be want you to see, and when you begin to dig further, really soon, you are going to see what is really happening.
Question...
So I ask you, jabbed or not, what side of history are you going to stand on? Are you going to stand on killing those that will not take it? I mean, I am sure people will say they had no idea what was going on, but they did know their neighbors were gone, we heard they were terrorists, or whatever, but the truth is, we all see what is being set-up here and not one of us can deny that the outcome is a lot of dead people. How far are we going to allow them to take this? I for one will not take the jab, no matter what, unto death. I guess the question is, will it be my neighbors that call for it, or will it be my government. It is sad that I have to write these things and have them be true. The Jesus in me says I love each and every one of you, and there is nothing you can do about it. But the human side of me thinks, "Damn, why aren't they punching them cops when they pull that bullshia?" Sorry, but it is true.
Be on the right side of history.
As always, thank you for reading...
---
---