Business Busy...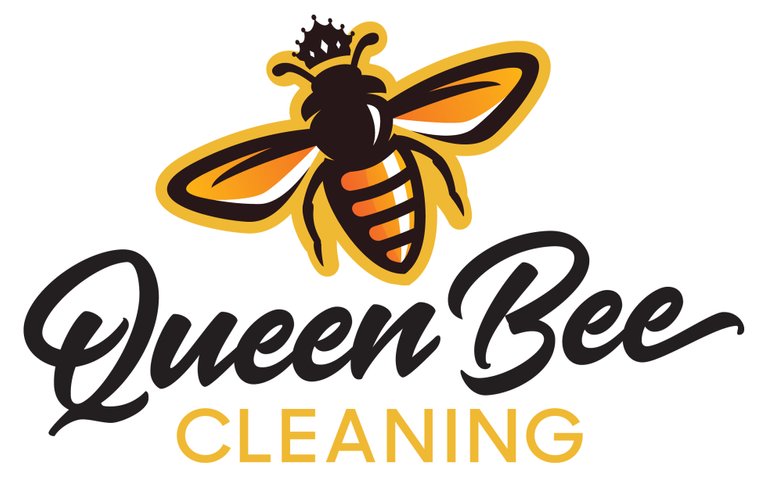 Our Business logo, Trademarked in the United States
Thank You, Covid...
Soon after the Covid "pandemic" began, my wife and I were laid off from our jobs at Lansing Community College. I worked there for about three years as an Audio Visual Classroom and Event Support Technician, and my wife had been hired at Continental Services, which ran the cafeteria and catering services at the school soon after we met. After being laid off, we signed up for unemployment, but we also began to discuss what we were going to do if the school did not call us back for work. My wife had been cleaning a few people's homes, more or less as a side job for a few months, and we decided to go ahead and start an actual cleaning business and see what would come of it. My Dad had owned and run a cleaning company when I was younger, so I knew I had a knowledge base to draw from, and I had a good understanding of marketing and advertising. We had the opportunity to do it and had the financial backing from unemployment, so we decided there was no time like the present to get started!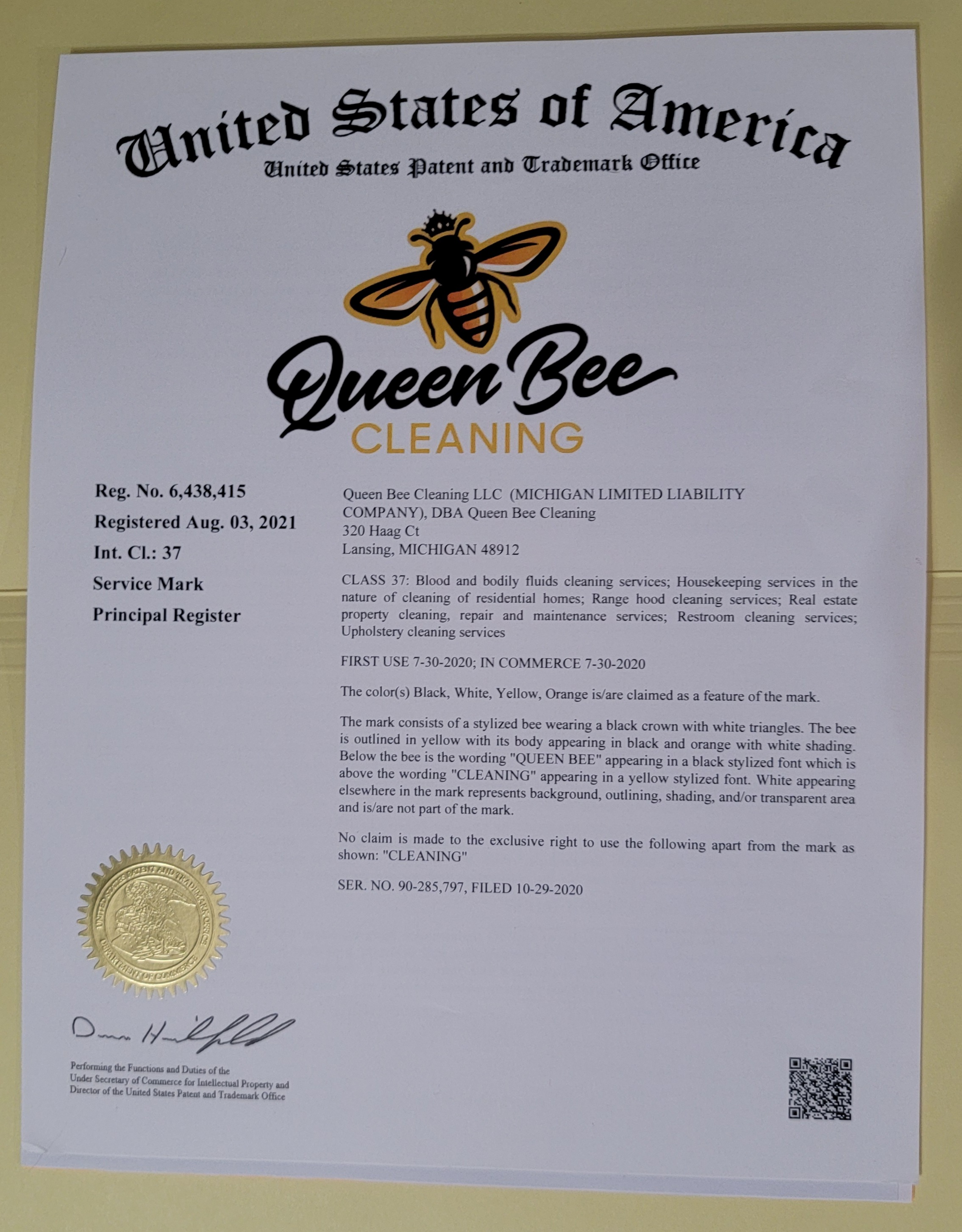 Our actual Trademark
Intelectual Property...
When I was in prison as a younger man, I had a dream of being a business owner and being successful. Throughout my life, for various reasons, making the jump into starting a business and trying my hand at it, so to speak, just never really materialized for me until I met my wife @QueenBee1977, and Covid happened. I would like to take credit for being precognizant and somehow realizing that during a pandemic was a great time to start a cleaning company, although now it seems self-evident, however at the time, it was pure luck and experience that caused us to choose that particular business to get into. I knew the start-up costs were fairly low, and I knew a few Real Estate agents I could network with. From my studies when I was in prison, I knew the difference between marketing and advertising, and I knew how important the "image" a company presents is, it can literally make or break that company, so I made sure to do things right, right away...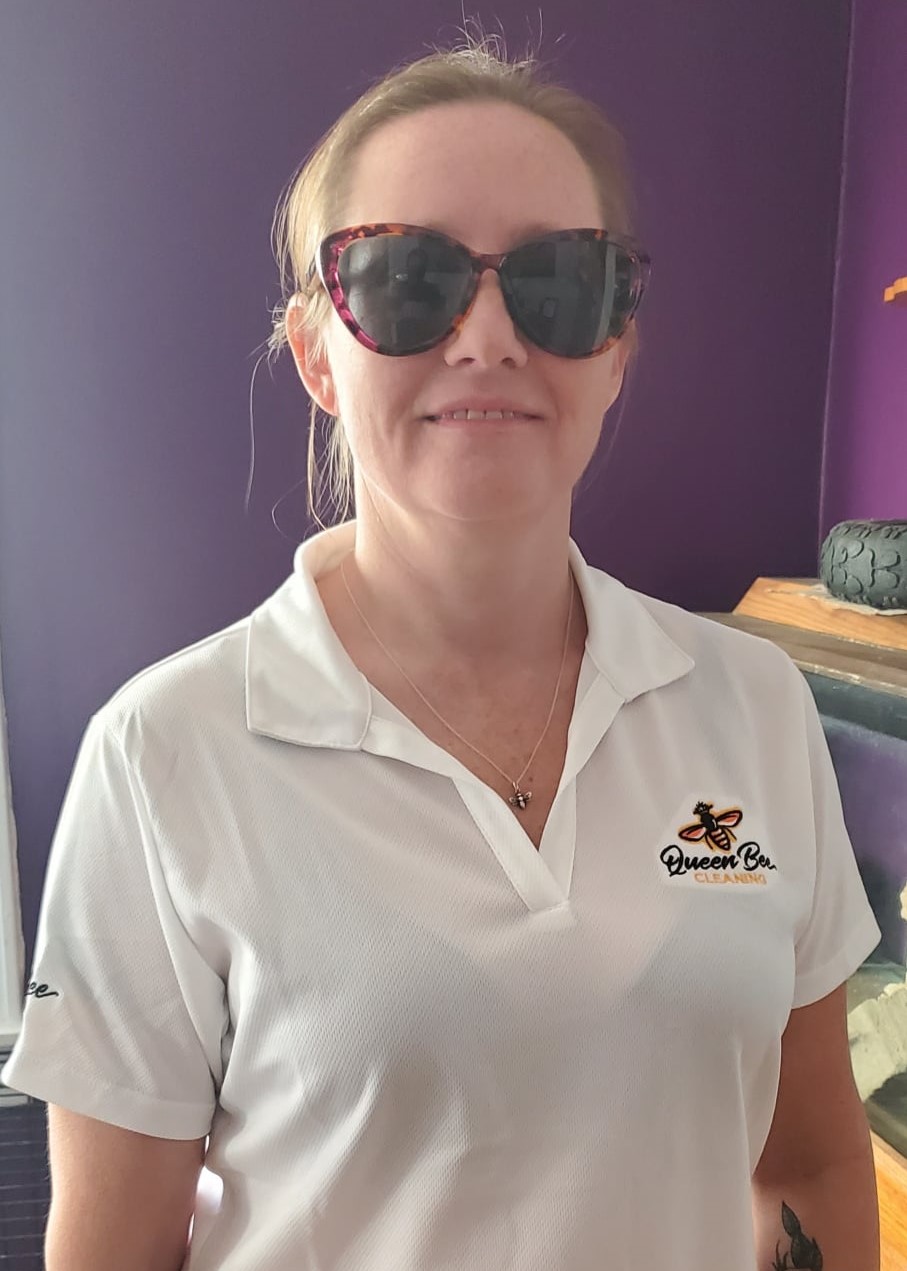 My wife in her "Bid Shirt"
Name, Logo, Website, Uniform...
Deciding on a name was taken kind of jokingly for us. My wife had bought me a Bee-Hive for my birthday the previous year, and having an apiary was something I had always wanted to get into, and almost as a joke, she said, "How about Queen Bee Cleaning?" I liked it, and that is what we went with! The next step was getting a logo designed. I knew better than to use something from Google, or a piece of clip-art, so I got in touch with a graphic designer friend of mine. She gave me three options to choose from with the price set, and we went with the one we liked the most and had the most impact. The next step was to build a website. Again, this was something I felt confident doing myself, and I think the end result is pretty good, without bragging too much! I not only got the domain we wanted, but I also got two others and had them redirect to our site. You can check out our website -HERE- Next, we ordered uniforms...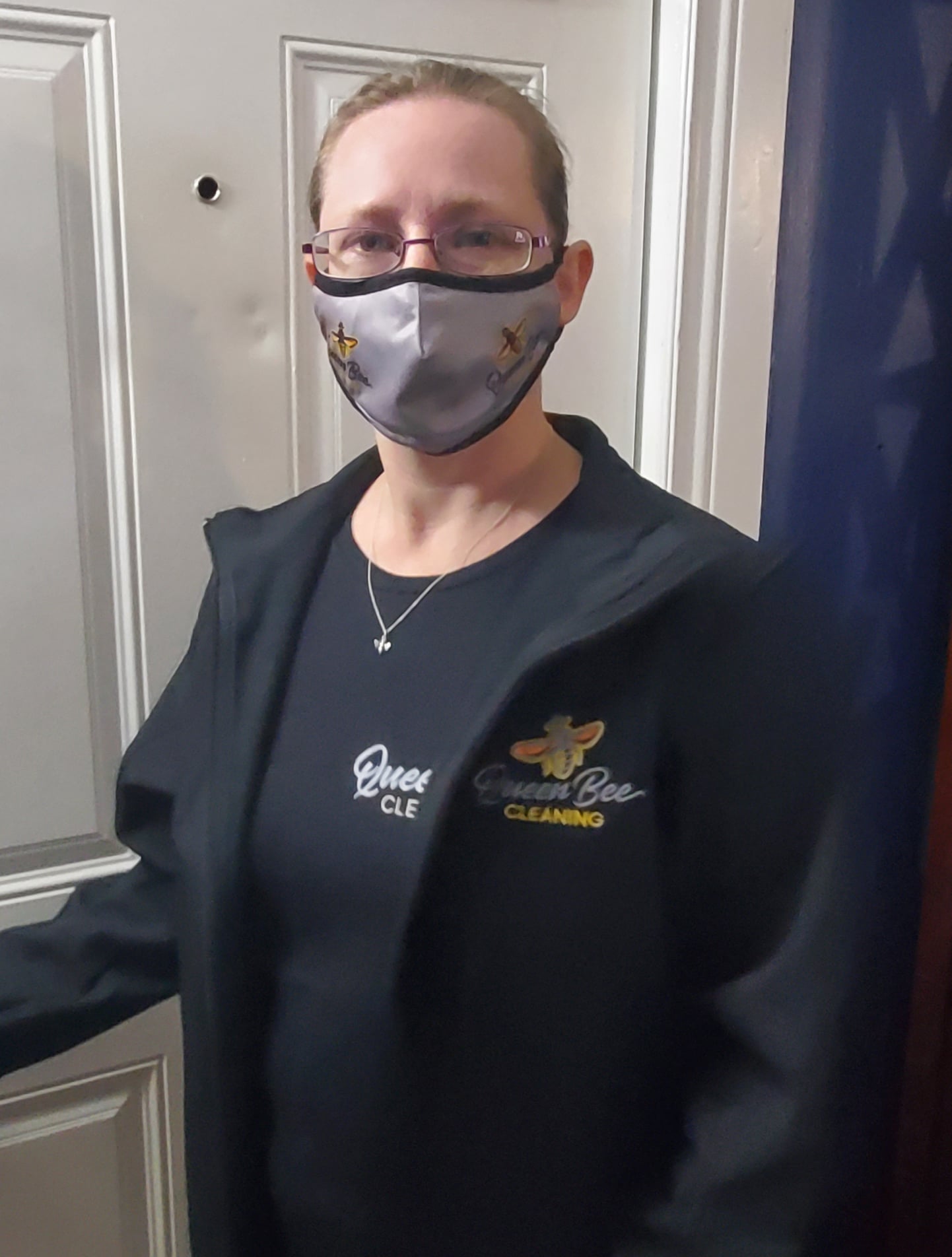 Our work uniform, coat, and yes, even a mask...
A Race Car, and yeah, even a "Jingle."
After getting our web presence squared away, getting listed on Google, Apple, and Microsoft, and learning vital, expensive, lessons about Angie's List and other advertising companies, we let our advertising budget focus primarily on Facebook ads. We found that it allowed us to reach people in the markets we wanted, in a controllable price range. I cannot tell you enough how important this is. Angie's List and some others are very unpredictable as far as billing goes. Unexpected charges are common and very expensive. One of the coolest things that happened to us was when a local Race Car driver reached out to see if we wanted to sponsor his car for two years for a few hundred dollars. Of course, we agreed! At one point, we were going to run a radio ad campaign, and had a friend of ours write and record a radio jingle for us! We have not used it yet, however, when it comes time to sell the company, it is another thing that makes it sellable...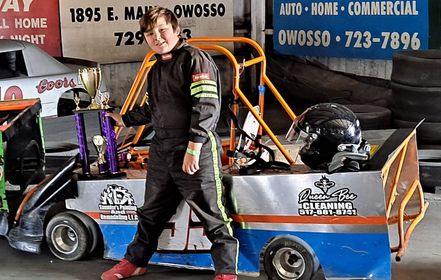 One of the Race Cars we are sponsoring
To Round Things Up...
Recently, I have been making videos as well as writing. I have been cross-posting to various platforms attempting to reach as many people as I can. I am not doing this in an attempt to gain financial compensation, as I do not really think YouTube will pay me for the material I produce, and the stuff I talk about in my videos does not garner a large audience anyway. Most people either agree with me or vehemently disagree. There simply are not a lot of people that want to hear about how bad off humanity really is, and those that know are doing what they can, like me, to prepare. The people that actually read my #Hive posts are in a way, a leg up on people that only watch my videos. I enjoy writing and get a form of catharsis from it. This is where I tell you that as much as I would love to be able to produce videos more often, lately, I have been doing my job as a good husband, and being the employee my wife needs right now...

Me doing Worker-Bee stuff...
Movin' On Up...
Recently, our company began working with a fairly large commercial real estate management company, and we have been doing a lot of larger jobs. Move-out cleanings and paintings are increasing, but the payouts are not what we are used to. Working with this larger company, we have to wait for bi-weekly, or even for monthly disbursements, which is far different than getting paid when the job is finished, like most residential jobs are. Adjusting to bill payments and the like has been challenging, but now that we are almost there, we are looking into getting workman's compensation insurance, which would allow us to hire employees, and do more commercial work. The market we are in has a shortage of dependable, professional cleaning companies, and we plan on making use of that! So, if you guys are ever wondering why I have not posted a video, or written in a while, now you know! I am attempting to build a company that my wife and I can sell in the future to fund our retirement. Any prayers for our success would be most welcome, and as always...
Thank You For Reading!!!
---
---