Plaster of Paris (POP) ARCHITECTURE DESIGN
POP has become an important design architecture used for both interior and exterior design of buildings, hotels and resorts among other related fascinating and appealing construction. I was privileged to be on a building site recently with a group of expert in the field and with many years of experience in pop architecture design.
Everyone dreams of having a home with beautiful design and outlook, yet many are fond of taking pride in designing it on their own rather than giving it out to the expert, especially when it comes to the finishing aspect of building construction and pop design architecture is one of the finishing work in house building and design, it comes after roofing and decking of a house.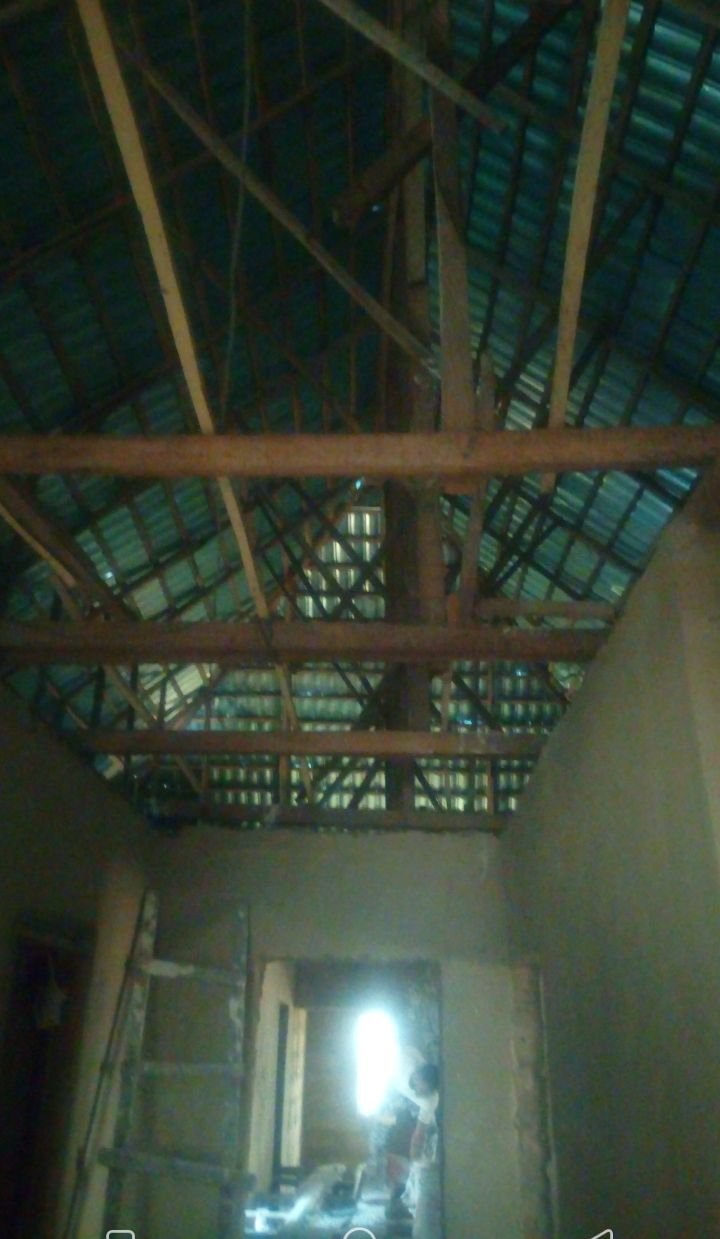 An image showing the roof of the building before pop architecture. Image from myself @noble-noah
The image above is the covering part of the building called roof, it is the part of the building construction that protect the building against sunlight, snow, wind, rain, high temperature, it is of various form and the one in the picture above is referred to as Gable Roof, it is the most commonly use roof here in Nigeria, even in USA and other part of the world and the reasons for that is not far fetched, gable roof has a triangular shape as it could be seen from the picture above, the shape is helpful in shedding snow and water, it is affordable and easy to design other roofing types include mansard roof, saltbox roof, flat roof, pyramid roof, skillion roof, hip roof, jerkin-head roof, and butterfly roof.
POP Design and Materials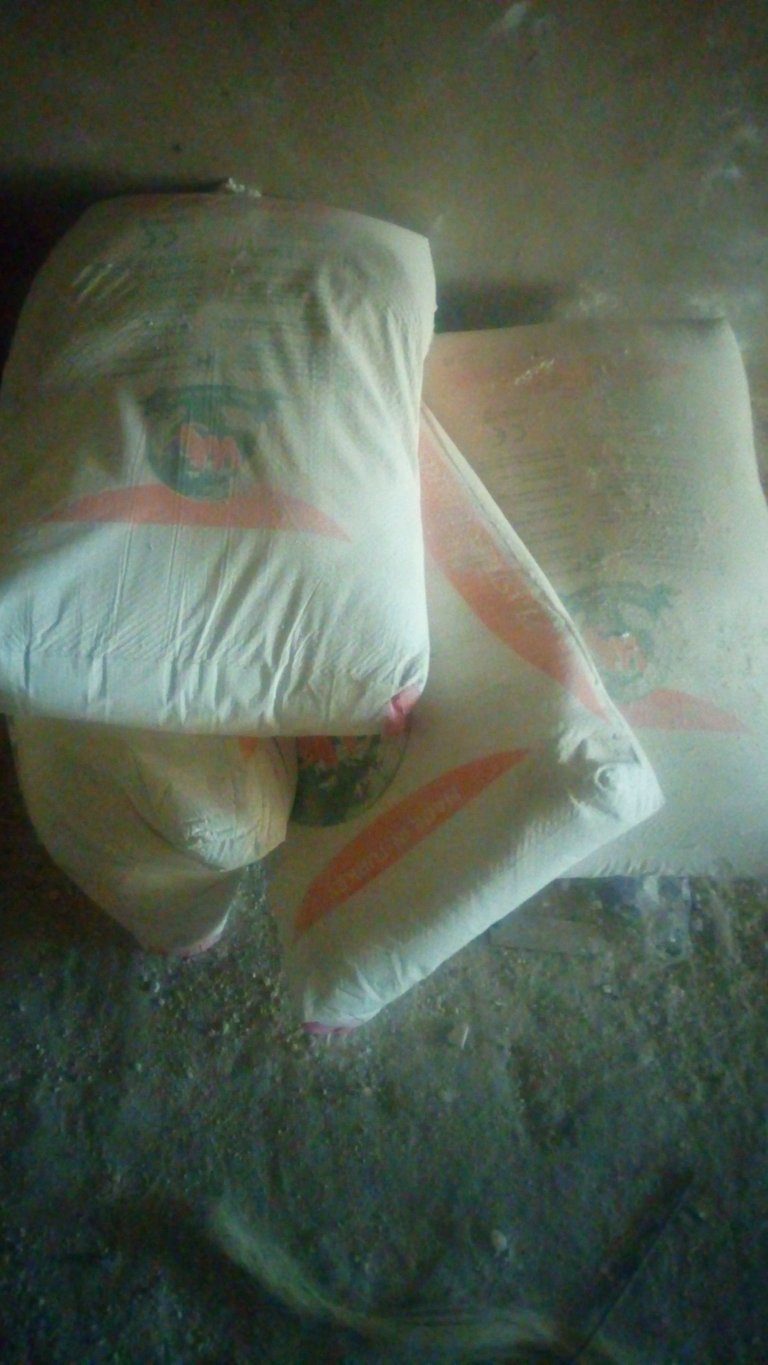 An image showing POP white cement
Pop materials consists of pop white cement, Ak, Filas, casting table, separator e.t.c., the POP white cement is considered as the standard cement used for making of POP, it works like normal cement but in its own case it is being mixed using Filas instead of stone, the POP Filas is used for all manners of POP plastering work and its purpose is to hold the POP white cement together, as shown below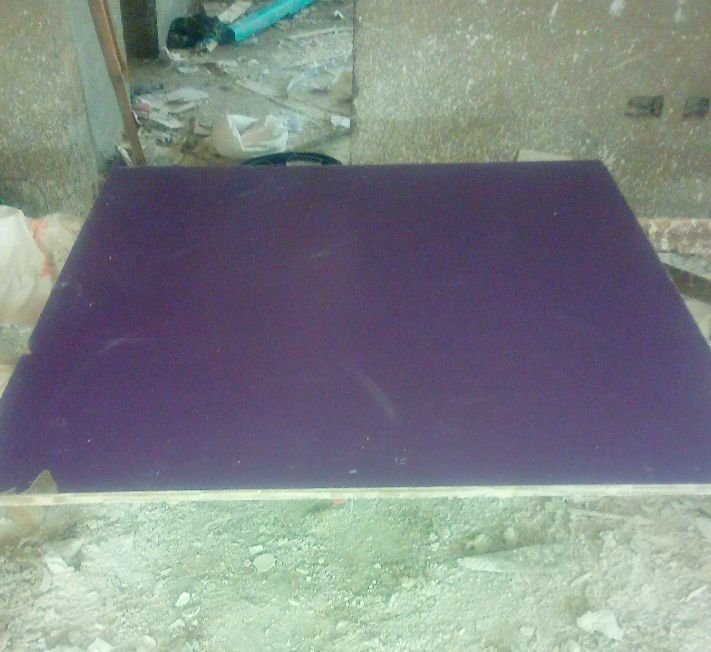 An image showing a casting table where the mixture of pop white cement and filas usually take place
Pop white cement will be filled on the casting table shown above, after which the filas will be added before finally add another section of the pop white cement as shown in the picture below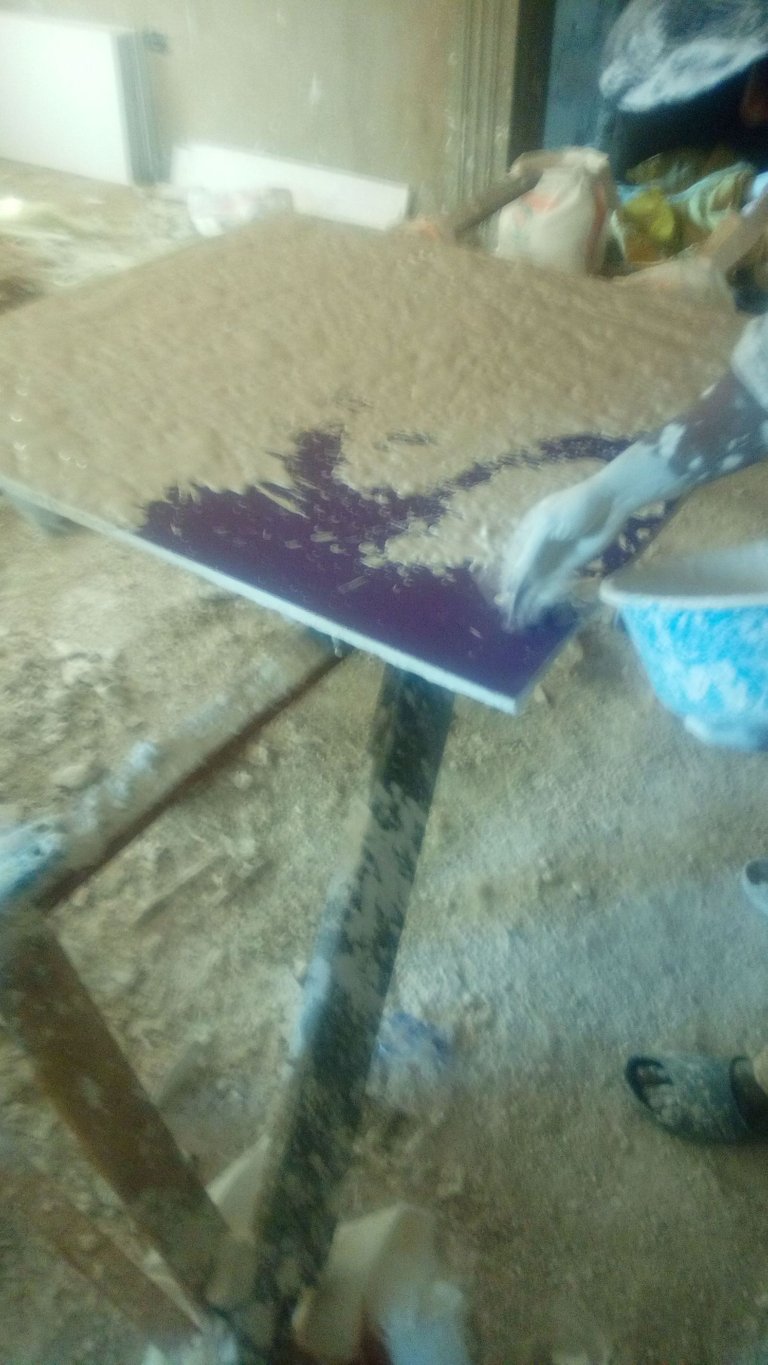 An image showing the filling of white cement on a casting board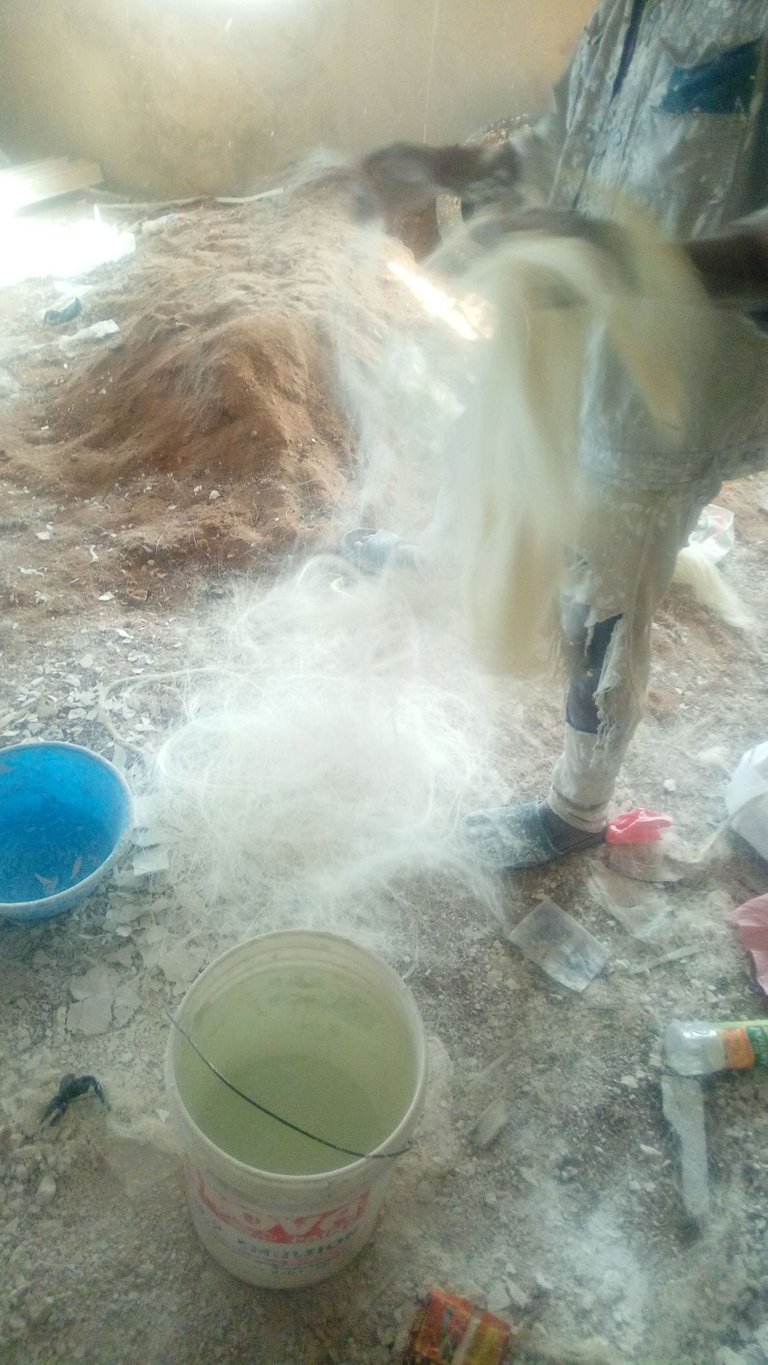 An image showing POP Filas
The POP Filas looks like tiny cotton and it is to be added to the mixed and spread pop white cement, it will be spread around before adding another section of mixed pop white cement to cover it, after which it is expected to be solidified after 5-10 minutes as shown in the images below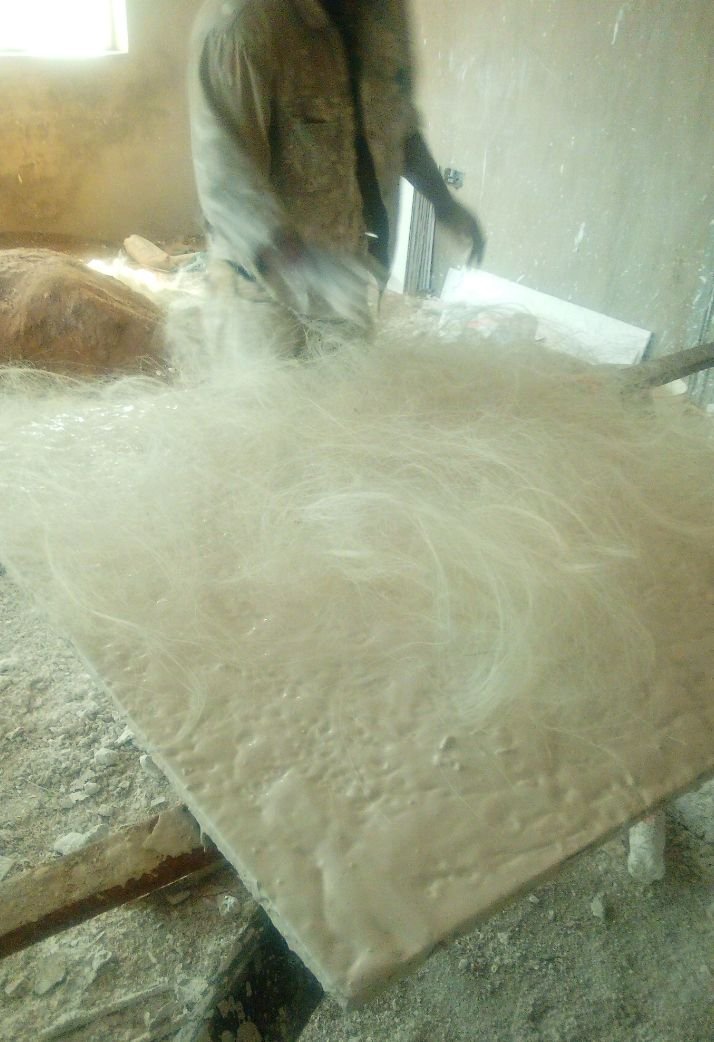 An image showing the addition of pop filas on a casting table with already filled pop white cement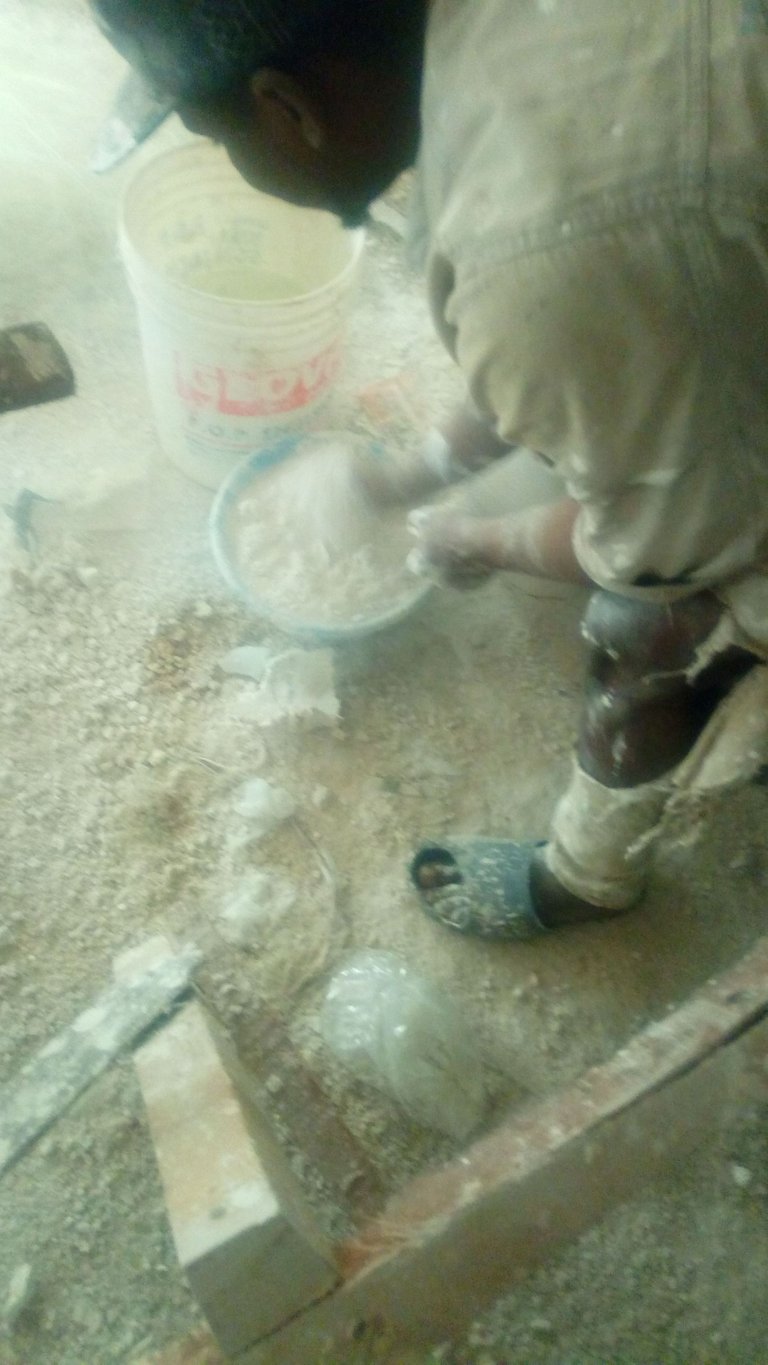 An image showing the mixture of pop white cement with water
As shown in the image above, the pop white cement is only mixed with ordinary water unlike ordinary cement that requires sand and water, thus it is after spreading it on casting table that the pop filas will then be spread round it before another portion of mixed pop whit stone will be added, the pop filas which comes in between two portions of pop white cement is to hold the white cement firm together as shown in the images below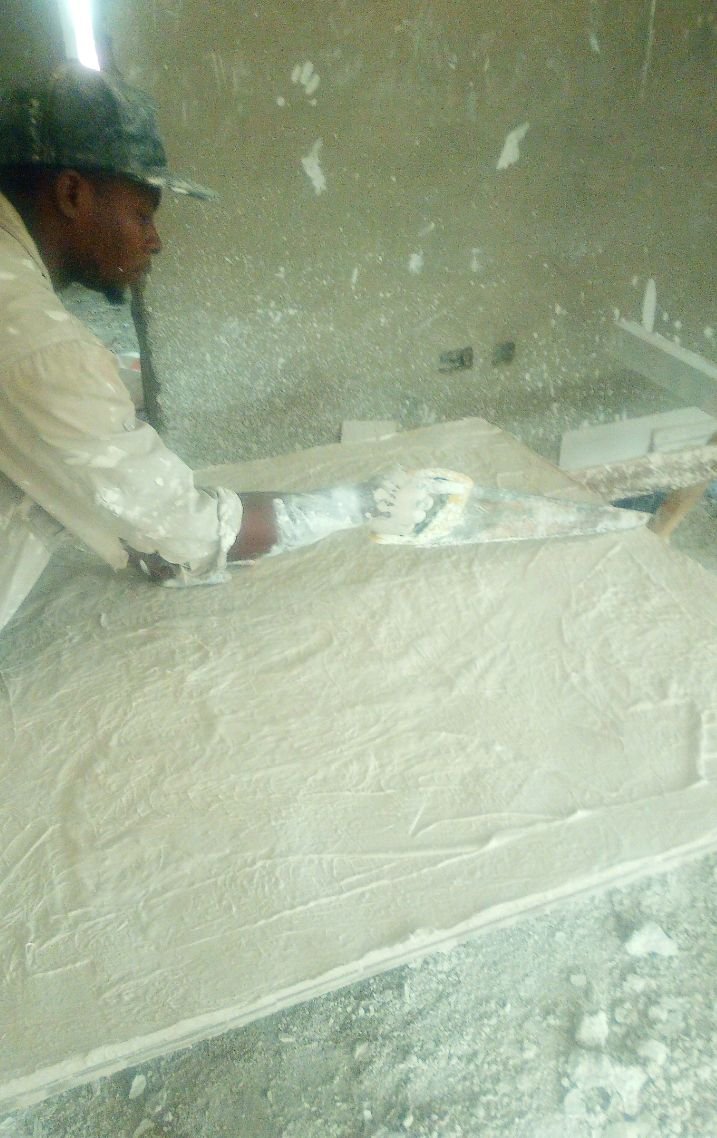 Already molded pop ready to be cut into pieces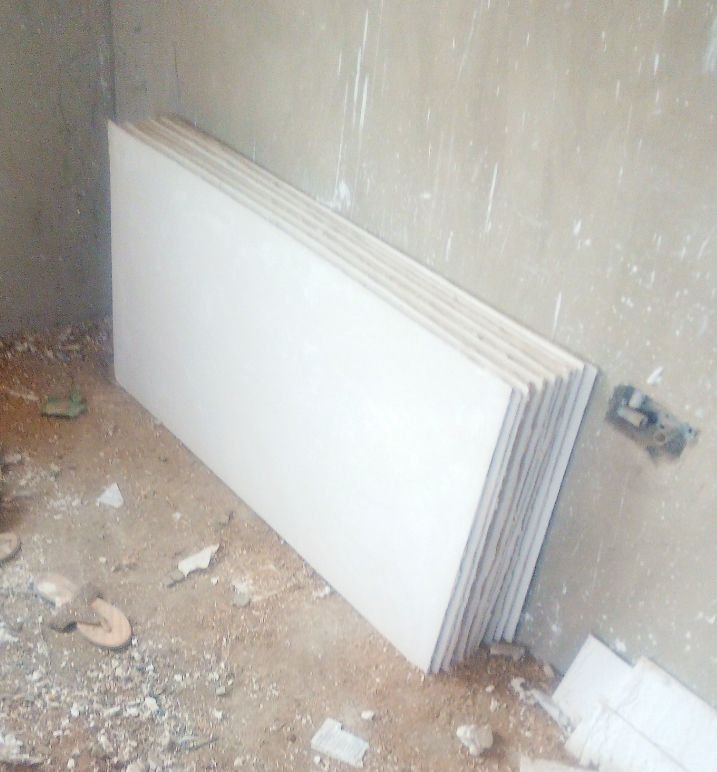 Pieces of molded pop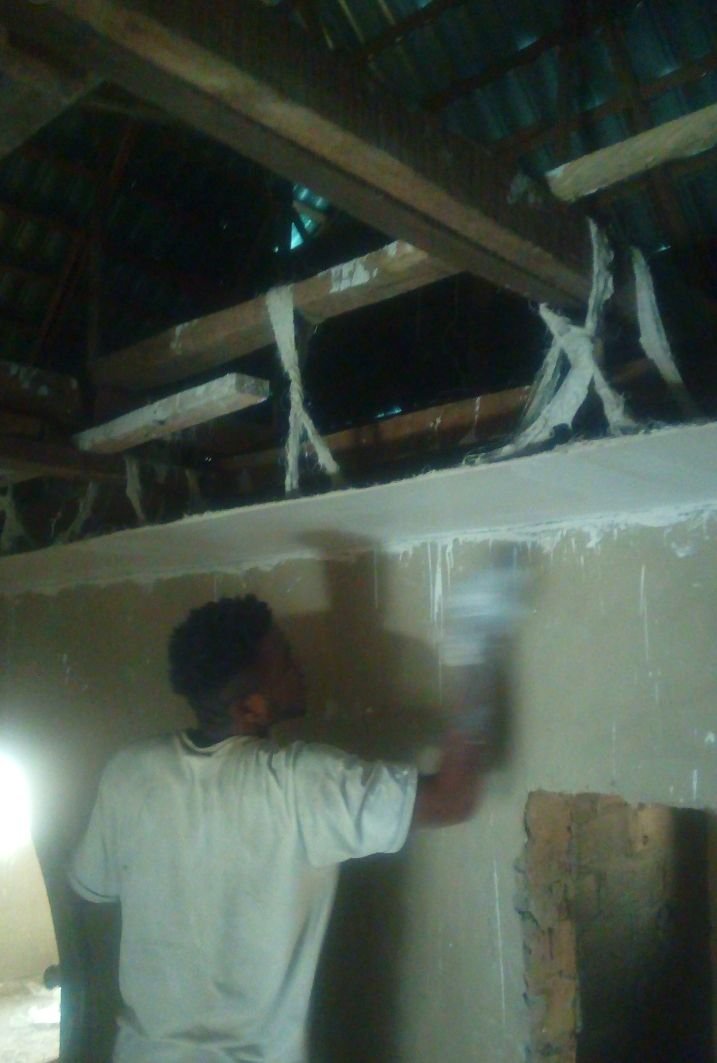 Filling of the roof with the pieces of molded pop
A fitted section of the roof with decorated pieces of molded pop

The above shared pictures are some of the pictures I took by myself during the designing and plastering of pop architecture of a building by Raphel POP Architecture and Design Company. I hope you will enjoy it, in case you stay in Nigeria and you need their contact, it is always available as they promise to deliver a good job anytime they are being called upon. They can also travel abroad to deliver you a nice and befitting job if there is a need for that.
Thanks for stopping bye always, I appreciate your kind gesture over the years.
---
---