Colour For Play

Colour For Play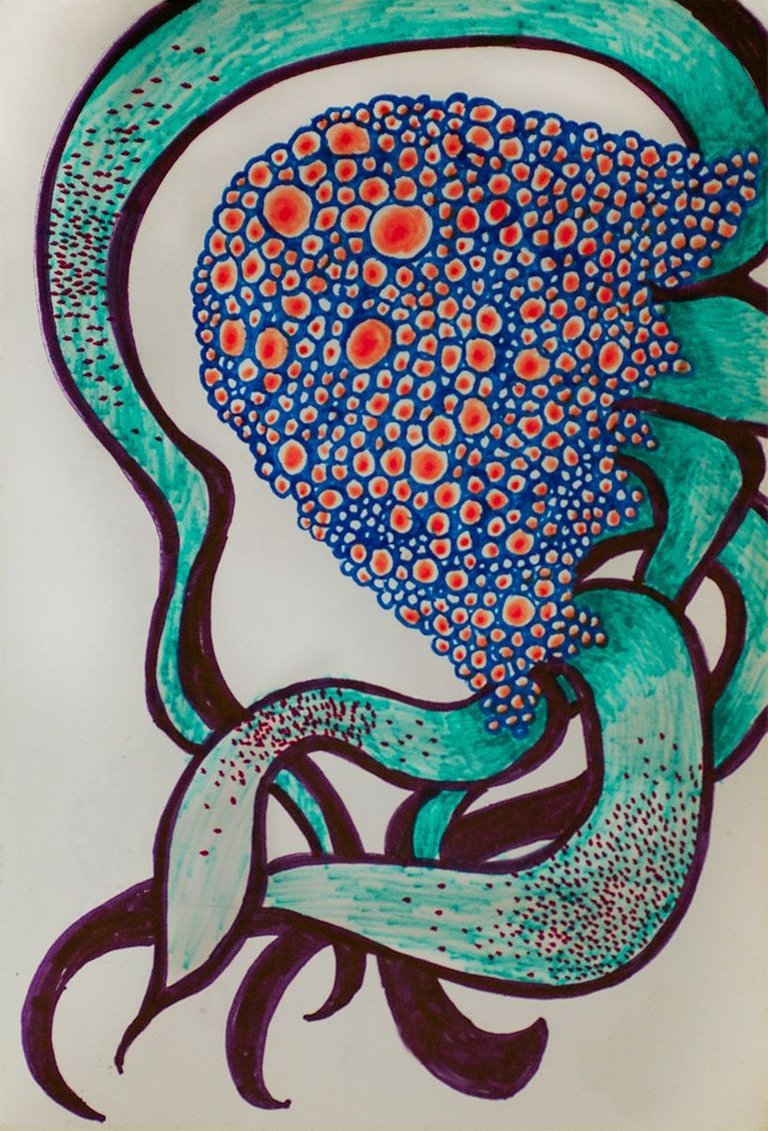 Want to play around and have fun? Go naked and wild with all your impulses? Ride a spectacular colour spectrum bareback, but not blinded by internal blockages?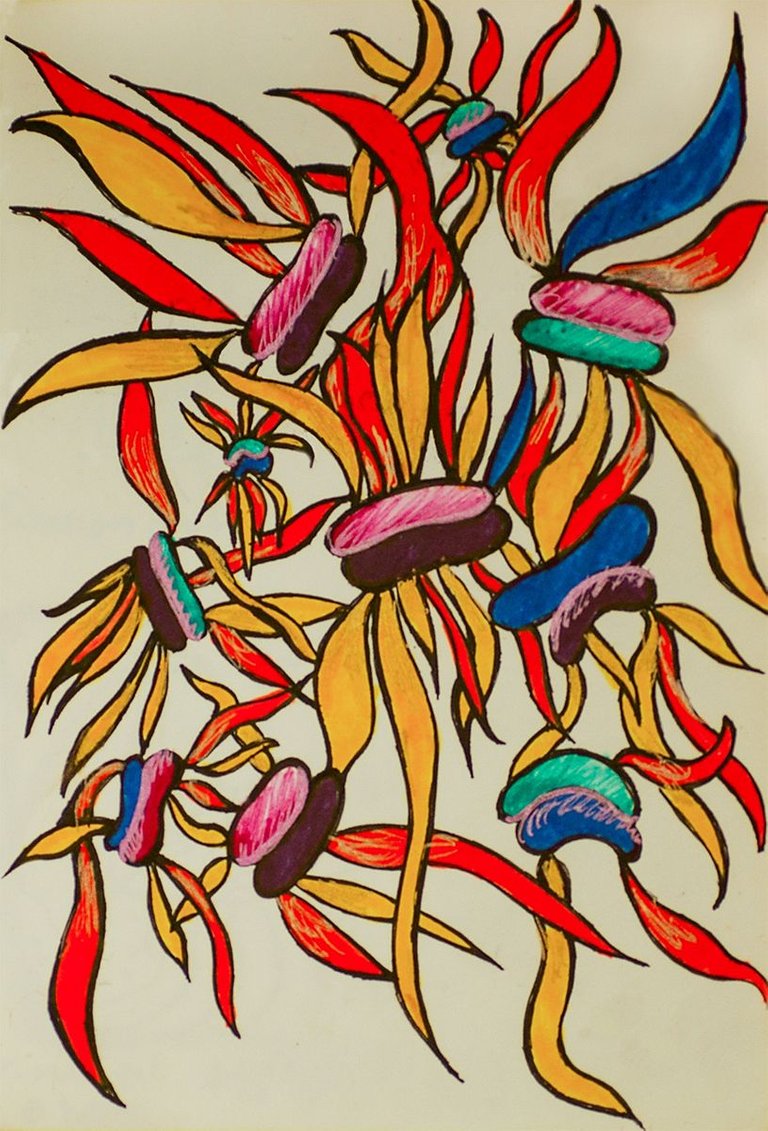 I've drawn since forever, since before I remember clearly. You name it; I've drawn it and drawn it hundreds of times in hundreds of ways. Things get serious when you have to produce on demand, meet requirements, and deadlines. Being a professional artist does that. What a way to kill creativity, something I've never allowed to happen.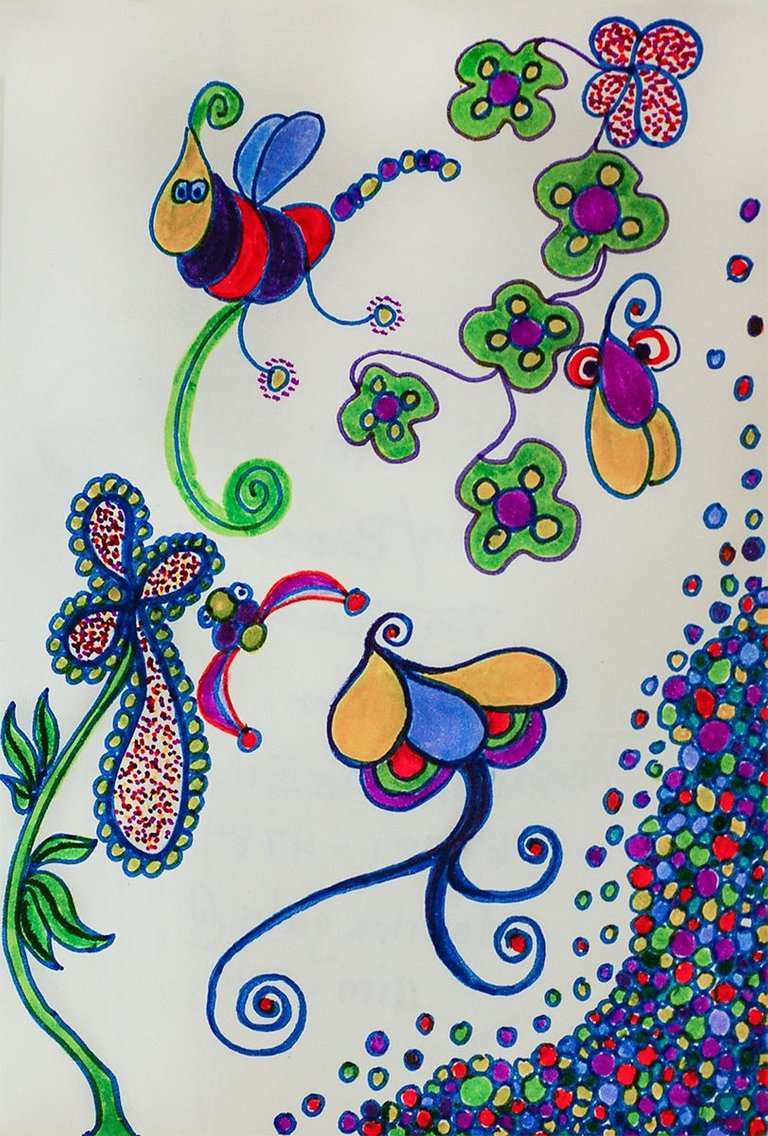 I like to play. I like to fool around with no particular direction in mind. I just want to have fun creating. No structure. No rules. No demands. No internal critic. Anything goes is all there is.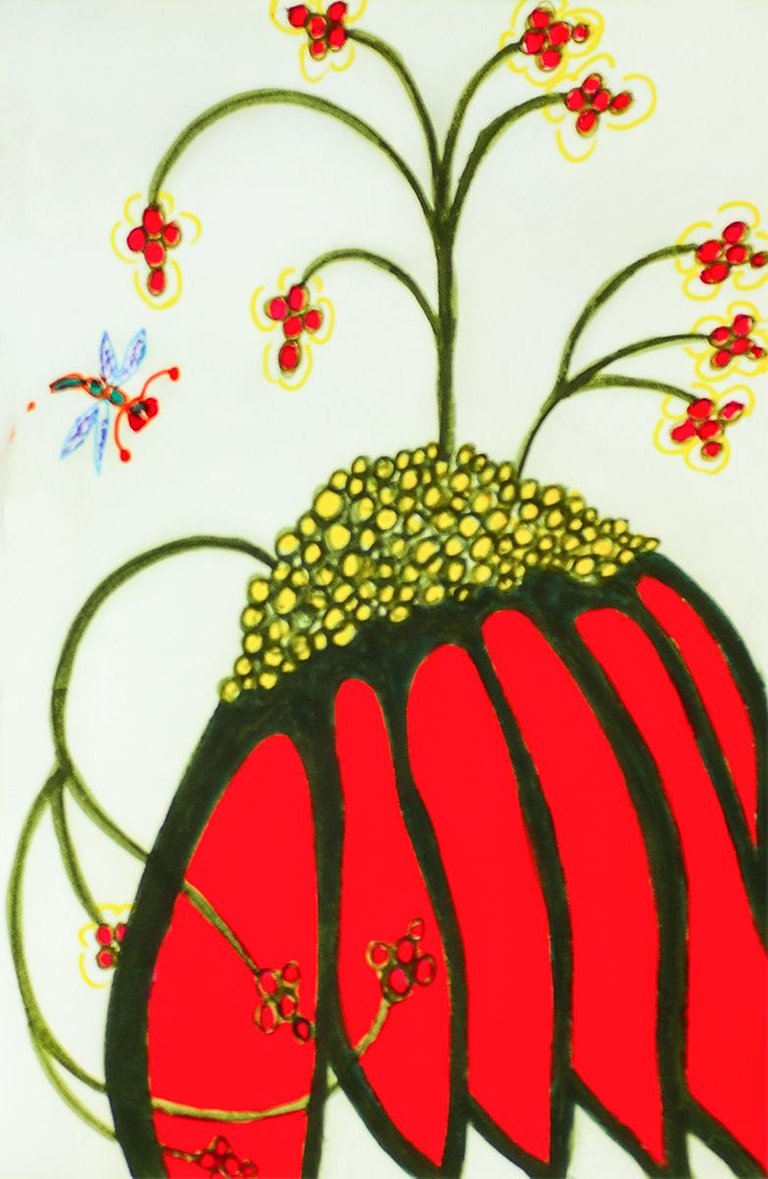 I've carried a sketchbook pretty much everywhere for a very long time now. A habit I was taught to do. Draw everywhere. Draw anything. Practice constantly. Literally drilled into my brain train lanes.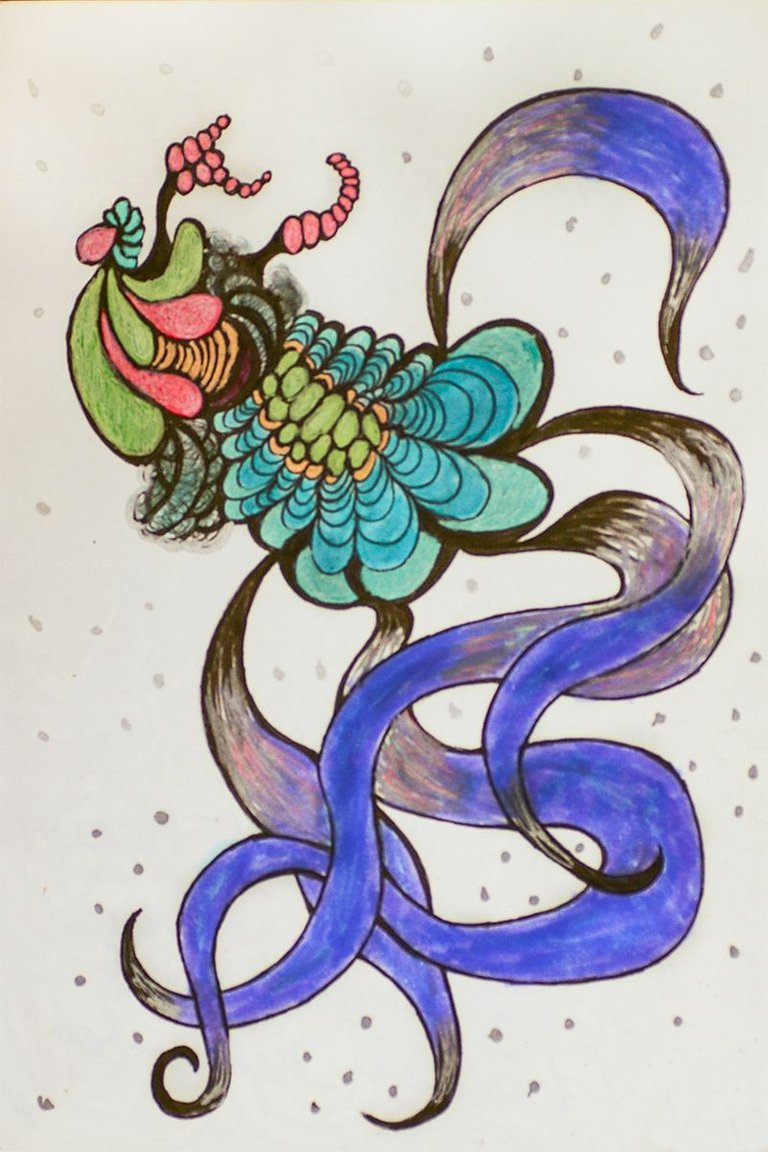 These are photos of some of my sketchbook drawings, done with double ended marker pens, a brush on one end and a fine tip point on the other. Additional highlights were added with colour pearl ink ball point pens in some of the drawings.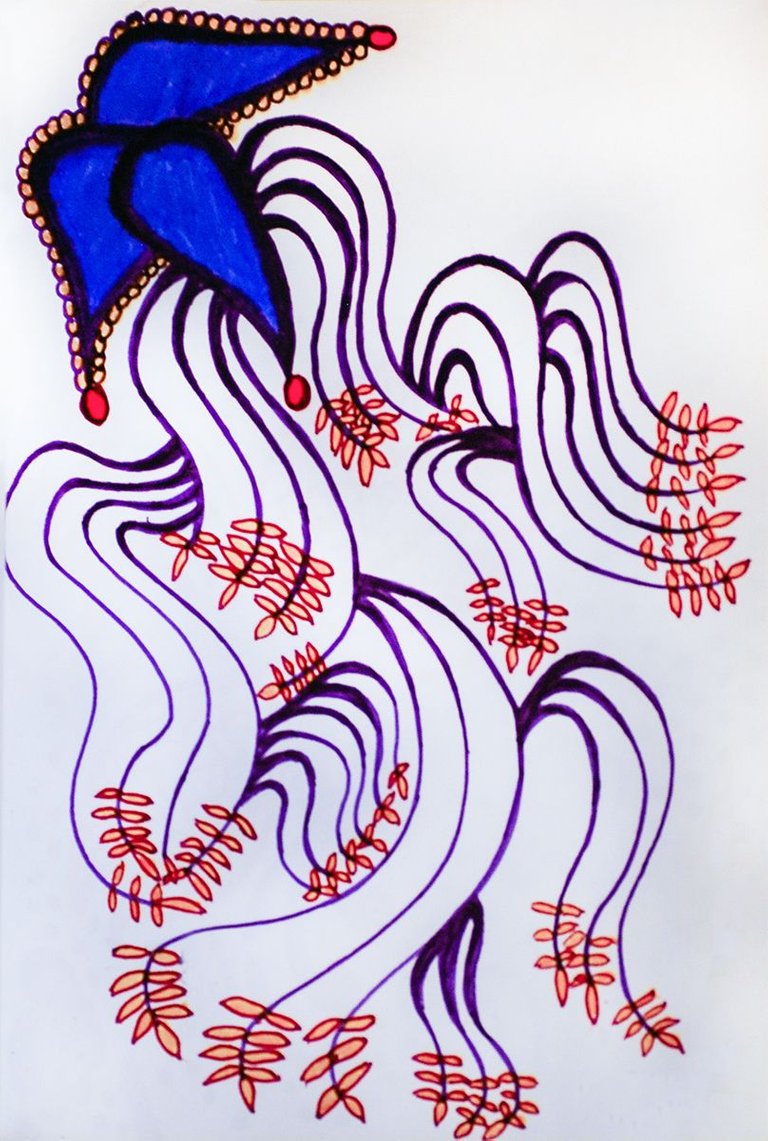 Drawing like this is play time for me. I have no idea what will appear. I start anywhere, drawing lines and shapes with black pens, randomly. Lines start to flow into others, forms develop organically. I don't stop until the drawing is completed in black and white or a single colour.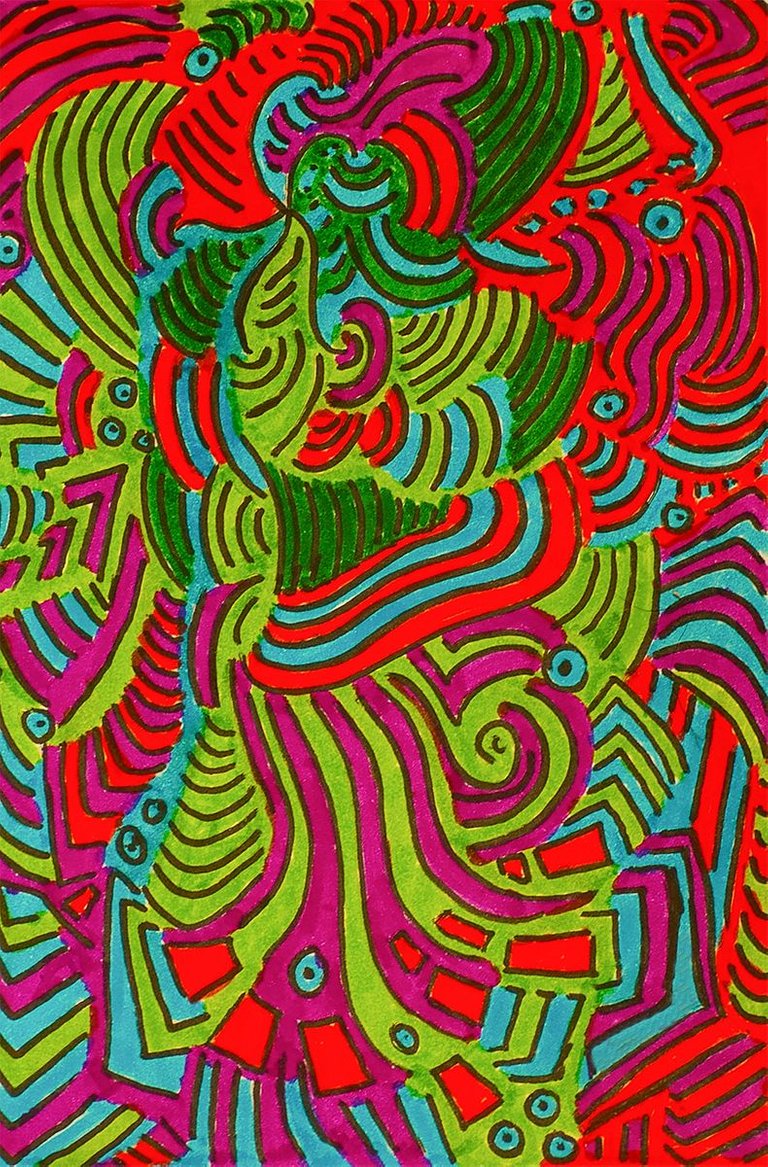 Next up is colour me wild with whatever colours feel right in that moment. This is not a thinking process at all. It's purely intuitive. It doesn't even matter to me whether I like what I've done. It's all about the process. About being in the moment. About the experience of it. It's not about pleasing anyone, not even myself. It is very akin to being a child at play. True creative freedom.


All of these drawings were done while in the company of other people, casually socializing in public. I'm too used to drawing in public. I've done it for years. I've had a great deal of experiences and lots of fun by doing that. Is creativity such a mystifying process? I don't think so, but many people do, as I've found out in my adventures.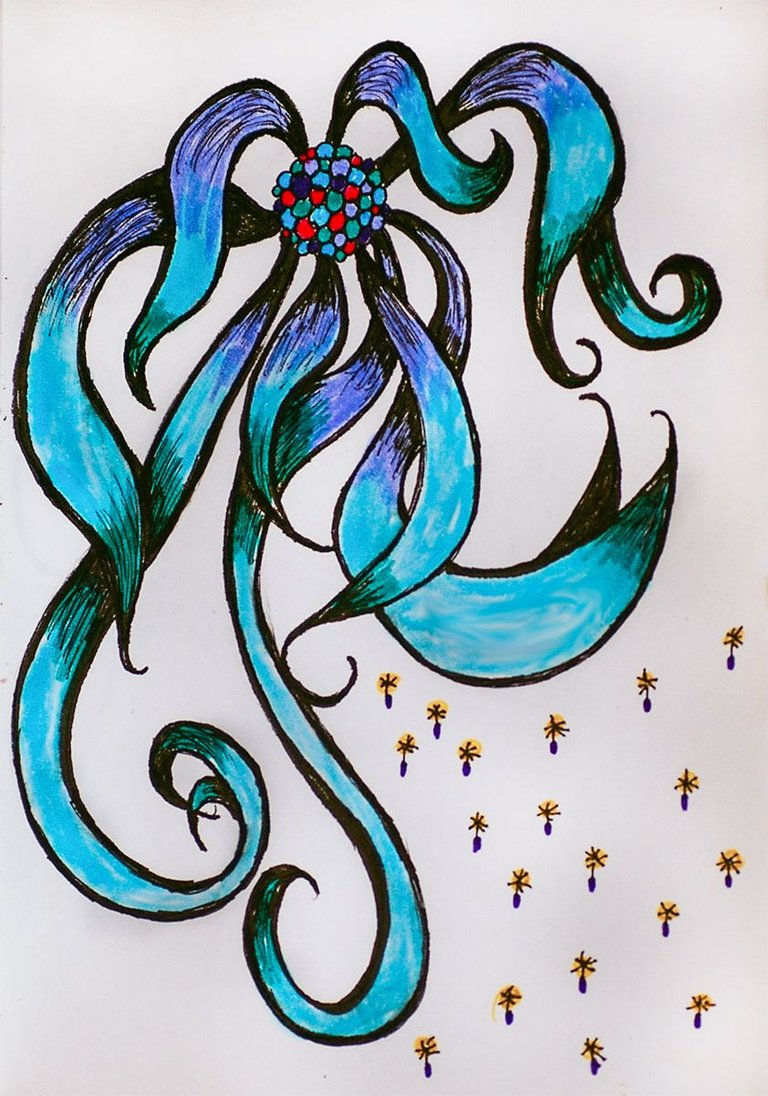 One of the things I've done throughout my life is to try and shed light on this creative process for others who are interested in developing their own creativity. I tell people, approach it as if you are a child playing. Open to allowing whatever happens to happen. Don't allow your internal critic tell you that you can't do it, to shut it down. This world has not and does not favour encouraging true creativity and the experience of it. Never let that get in the way of your own growth.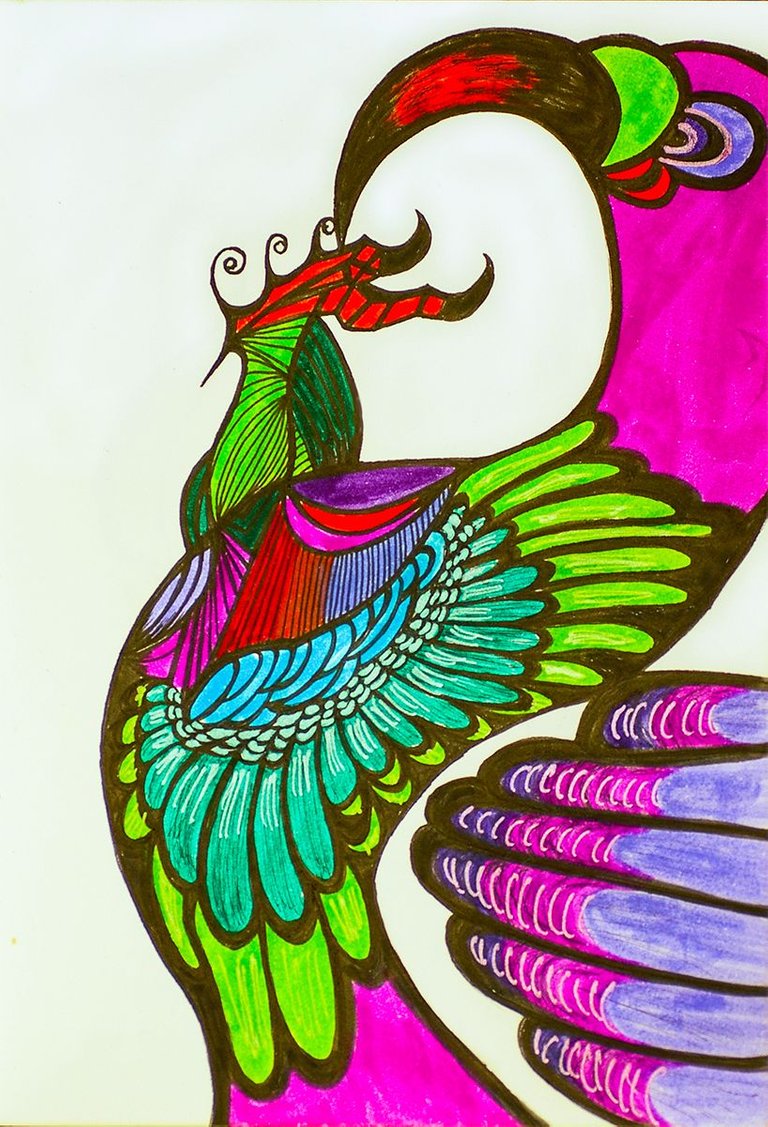 Any creative process is a very special experience that leads you home to your true self, if you allow it.

All photos taken by Nine with a Pentax digital 35mm camera and 90mm Tamron macro lens.
---
---