Alístate porque nos vamos de ruta 📌📸✨ [ESP/ENG]

Alístate porque nos vamos de ruta 📌📸✨ [ESP/ENG]
---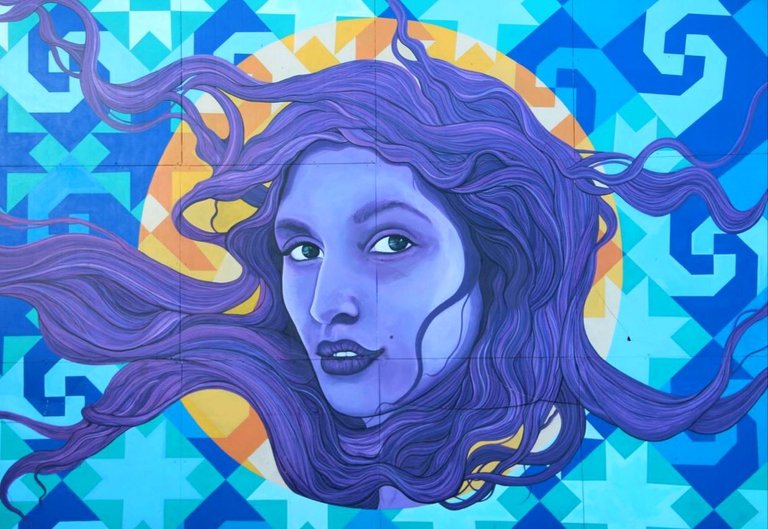 ---
Hola mis queridos Hive 🤗✍️ te escribo para que te aliste porque nos vamos a ir de ruta; ya que me acaban de dar el alta medica, y quiero mostrarte un pequeño pueblo que me queda de camino a casa, y quiero que lo veas. Porque a pesar de ser chico , sus avitantes han sabido llenarlo de magia.
Y no lo digo yo lo dicen las noticias de España. Ya que desde hace muchos años Castropol se ha convertido es un pueblo mágico situado en la provincia de Asturias, en el norte de España. Y se encuentra situado en la comarca de Navia, en la costa de la región, y cuenta con una población de alrededor de 4.000 habitantes.
---
Get ready because we're going on the road 📌📸✨ [ENG/ENG].
---
Hello my dear Hive 🤗✍️ I am writing you to get ready because we are going to go on route; since I just got the medical discharge, and I want to show you a small town that is on my way home, and I want you to see it. Because in spite of being small, its inhabitants have known how to fill it with magic.
And I don't say it myself, the news from Spain say it. Since many years ago Castropol has become a magical town located in the province of Asturias, in northern Spain. And it is located in the region of Navia, on the coast of the region, and has a population of about 4,000 inhabitants.
---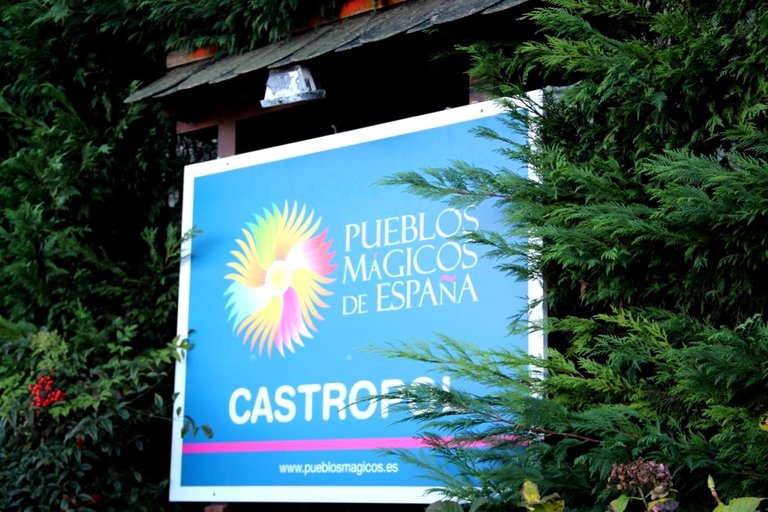 ---
El pueblo es conocido por su encanto y por su rica historia, que se remonta a la Edad Media. Castropol cuenta con una serie de edificios y monumentos que atestiguan su pasado, como el Castillo de Santa María de Castropol, un impresionante edificio del siglo XII que se encuentra en el centro del pueblo.
Otro de los puntos más destacados de Castropol es su puerto.
Los puertos pesqueros de Castropol se han convertido en un importante centro de pesca en el Golfo de Biscaya gracias a su ubicación estratégica y a las condiciones ideales para la pesca. Aquí, los pescadores pueden encontrar una gran variedad de peces y mariscos, incluyendo bacalao, merluza, sardina y langostino.
---
The town is known for its charm and rich history, dating back to the Middle Ages. Castropol has a number of buildings and monuments that bear witness to its past, such as the Castillo de Santa María de Castropol, an impressive 12th century building that stands in the center of the village.
Another of Castropol's highlights is its port.
Castropol's fishing ports have become an important fishing center in the Gulf of Biscaya thanks to its strategic location and ideal conditions for fishing. Here, fishermen can find a wide variety of fish and seafood, including cod, hake, sardines and prawns.
---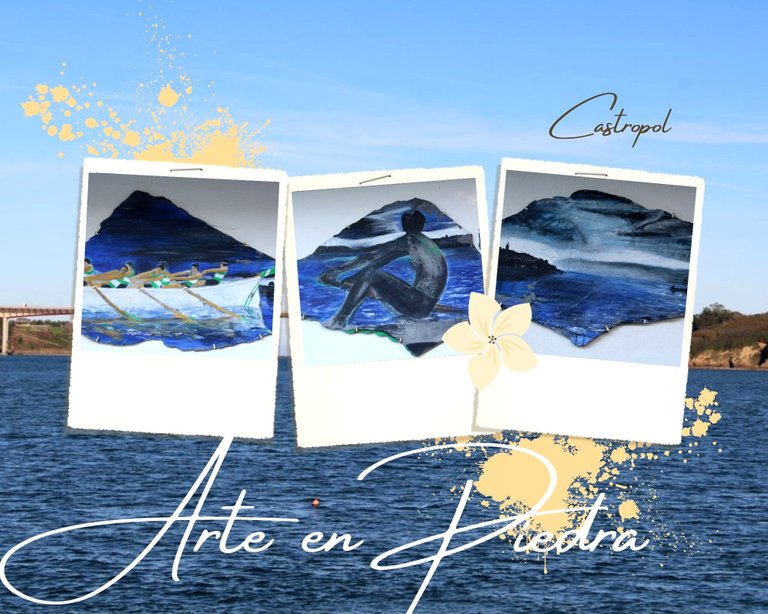 ---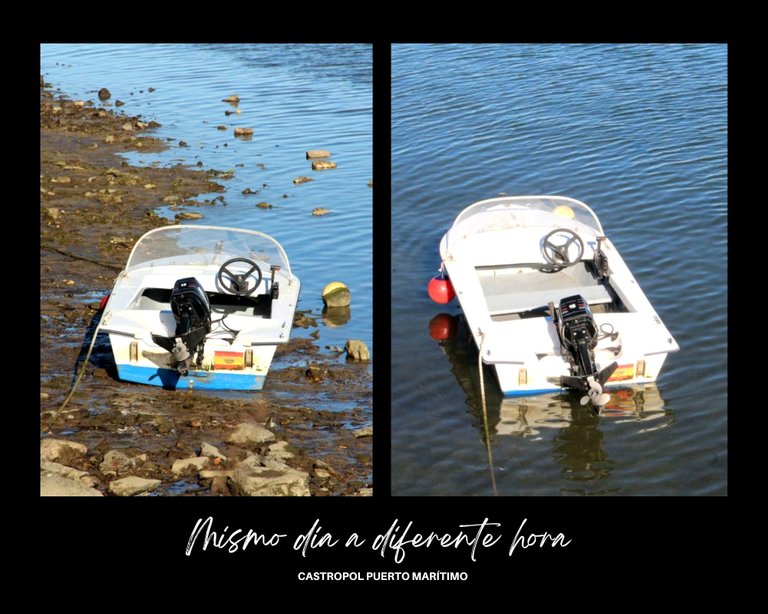 ---
Además de la pesca, los puertos pesqueros de Castropol ofrecen una serie de actividades turísticas, como paseos en barco, visitas a la fábrica de conservas y degustaciones de productos del mar. También hay una amplia variedad de restaurantes y tiendas de souvenirs donde los visitantes pueden probar y comprar los deliciosos productos del mar locales.
Con su hermosa costa, sus puertos históricos y su vibrante vida marinera, los puertos pesqueros de Castropol son un lugar único y fascinante que vale la pena visitar.
---
In addition to fishing, Castropol's fishing ports offer a number of tourist activities, such as boat trips, cannery tours and seafood tastings. There is also a wide variety of restaurants and souvenir stores where visitors can sample and buy delicious local seafood.
With its beautiful coastline, historic harbors and vibrant seafaring life, Castropol's fishing ports are a unique and fascinating place worth visiting.
---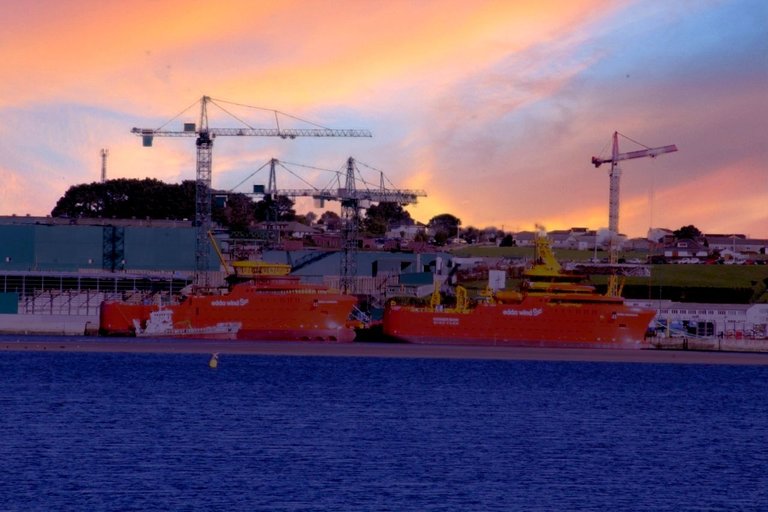 ---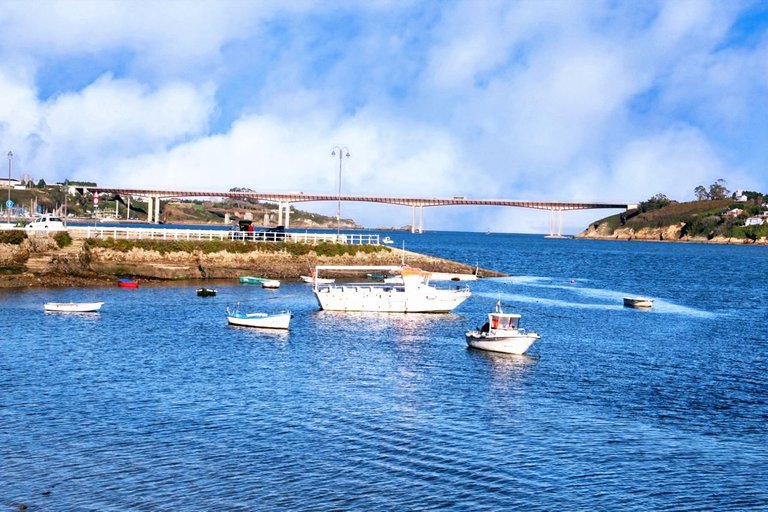 ---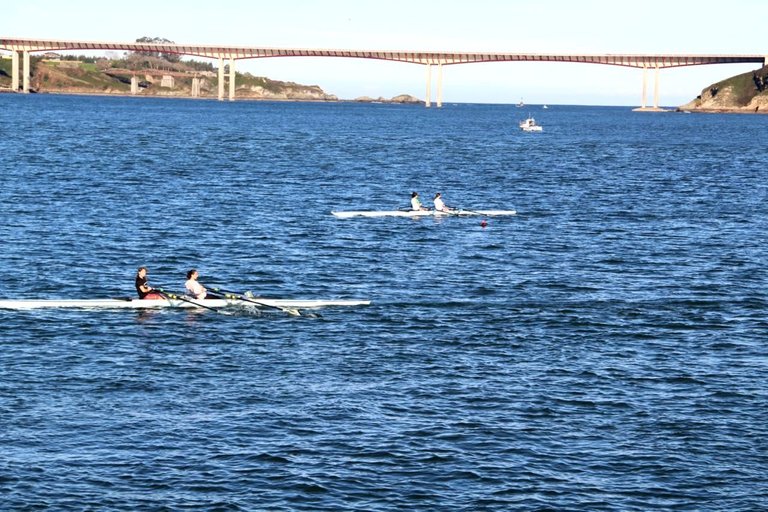 ---
Además, Castropol cuenta con una amplia oferta de restaurantes y bares donde se pueden degustar los platos típicos de la región.
Aunque no les niego que uno de mis favoritos está pegado justamente en todo el muelle y es muy reconocido por los moteros y rockeros que van de paso. Y aprovechan para parar un rato por una cerveza y sus famosas ostras que son todo un manjar y las puedes ver a simple vista pegadas de las rocas frente al puerto. Pero ya les digo que aquí lo que sobra son restaurantes con encantos. Todo es cuestión de gustos y presupuesto claro está.
https://castropolturismo.com/portfolio-view/marisqueria-el-rison/
[//]:# (!pinmapple 43.52755 lat -7.03163 long d3scr)
---
In addition, Castropol has a wide range of restaurants and bars where you can taste the typical dishes of the region.
Although I do not deny that one of my favorites is right on the pier and is well known by bikers and rockers who are passing through. And take the opportunity to stop for a while for a beer and its famous oysters that are a delicacy and you can see them at a glance stuck to the rocks in front of the port.But I'm telling you that here there are plenty of charming restaurants. It's all a matter of taste and budget, of course.
https://castropolturismo.com/portfolio-view/marisqueria-el-rison/
---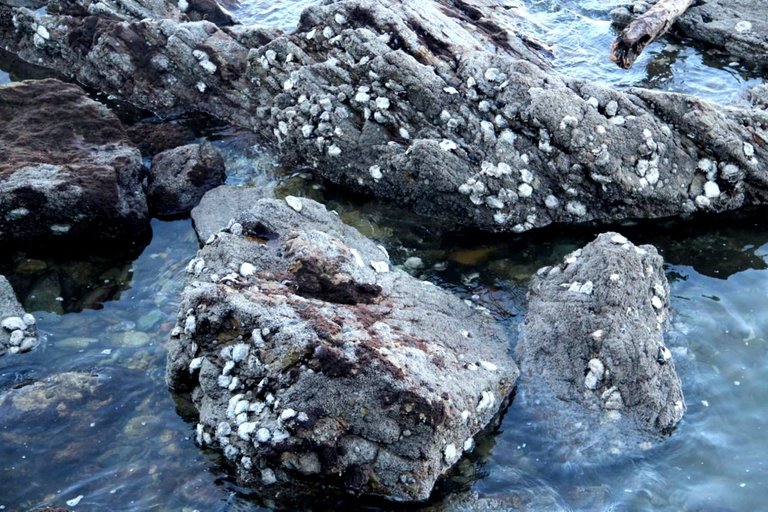 ---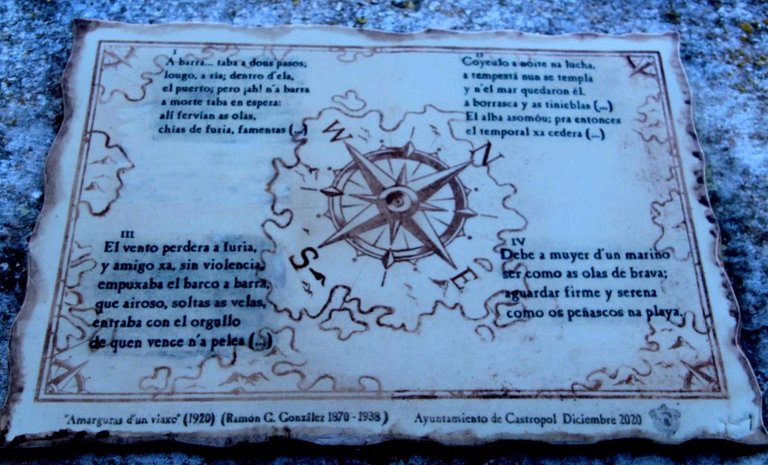 ---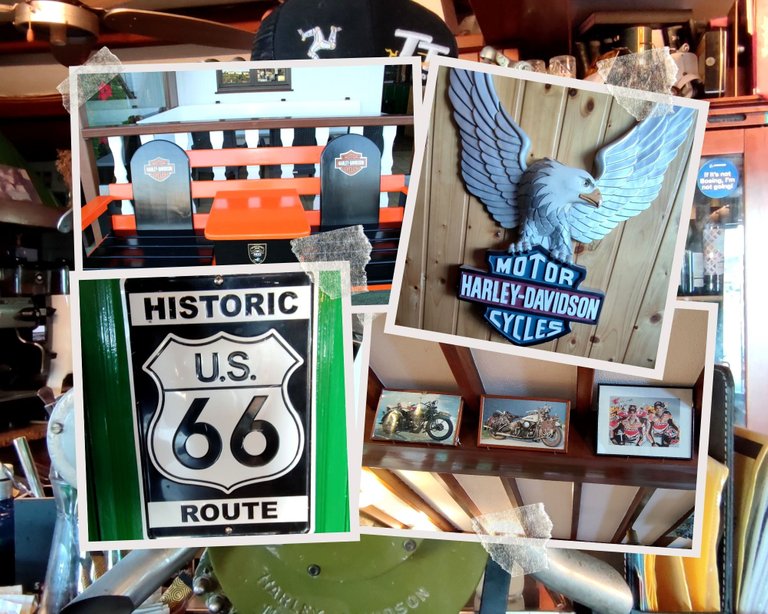 ---
Otra de las atracciones turísticas más importantes de Castropol es el Parque Nacional de las Islas Atlánticas de Galicia, que se encuentra a poca distancia del pueblo. El parque es un lugar ideal para realizar excursiones y disfrutar de la naturaleza, con una gran variedad de flora y fauna y paisajes de gran belleza.
En resumen, Castropol es un pueblo encantador y lleno de historia, con una amplia oferta de actividades turísticas y culturales. Su puerto, su castillo y su parque nacional son algunos de los puntos más destacados de esta localidad asturiana, que sin duda es un lugar perfecto para pasar unas vacaciones o simplemente disfrutar de un fin de semana de descanso.
---
Another of Castropol's most important tourist attractions is the Parque Nacional de las Islas Atlánticas de Galicia, which is located a short distance from the town. The park is an ideal place for hiking and enjoying nature, with a great variety of flora and fauna and landscapes of great beauty.
In short, Castropol is a charming town full of history, with a wide range of tourist and cultural activities. Its port, its castle and its national park are some of the highlights of this Asturian town, which is undoubtedly a perfect place to spend a vacation or just enjoy a weekend break.
---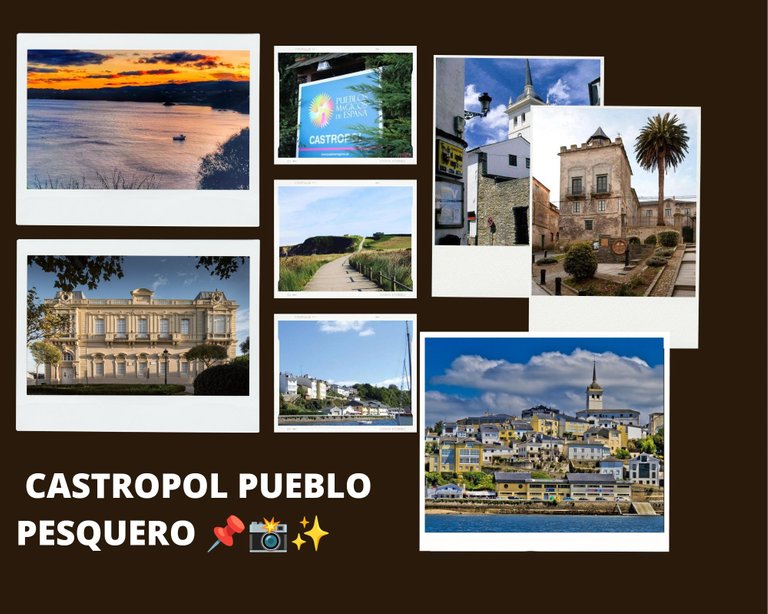 ---
Así que ahora ya lo sabes ... Este pueblito sin duda es una parada obligatoria en el Norte. Por si deseas disfrutar de unas ricas ostras y un buen ambiente motero con un toque sin duda marinero.
Por ahora me despido hasta una próxima ruta... Qué estoy segura que será muy pronto y obviamente ustedes están invitados a viajar conmigo. Solo necesitas ganas de viajar y tu mochila porque la cámara ya la llevo yo! 📸✨🤗
---
So now you know... This little town is definitely a must stop in the North. If you want to enjoy some delicious oysters and a good biker atmosphere with a touch certainly sailor.
For now I say goodbye until a next route... Which I am sure will be very soon and obviously you are invited to ride with me. You only need a desire to travel and your backpack because the camera is already with me! 📸✨🤗
---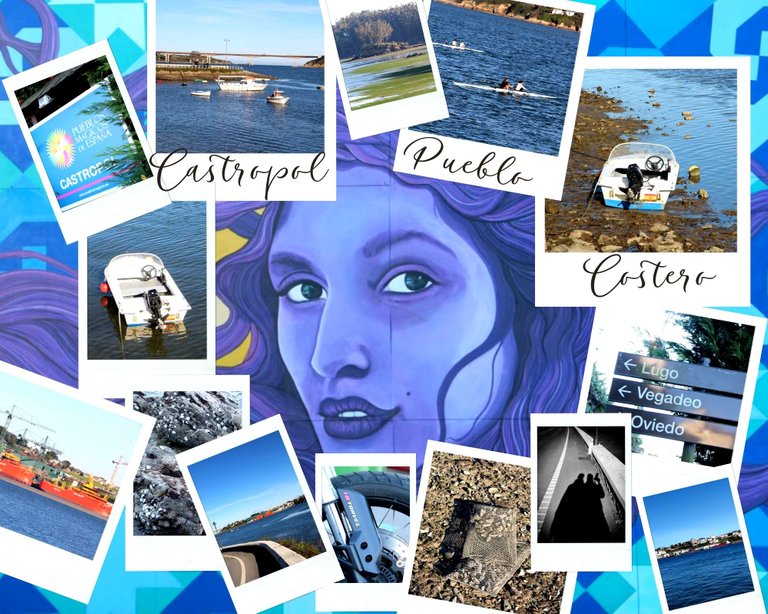 ---
Herramientas utilizadas para este post:
Cámara Canon 1300D
Fotografía de mi autoría
Snapseed
Deepl
Keep (Notas)
---
Tools used for this post:
Canon 1300D camera
Photo by me
Snapseed
Deepl
Keep (Notes)
---
---