Mis vacaciones familiares después de la Pandemia // My family vacation after the Pandemic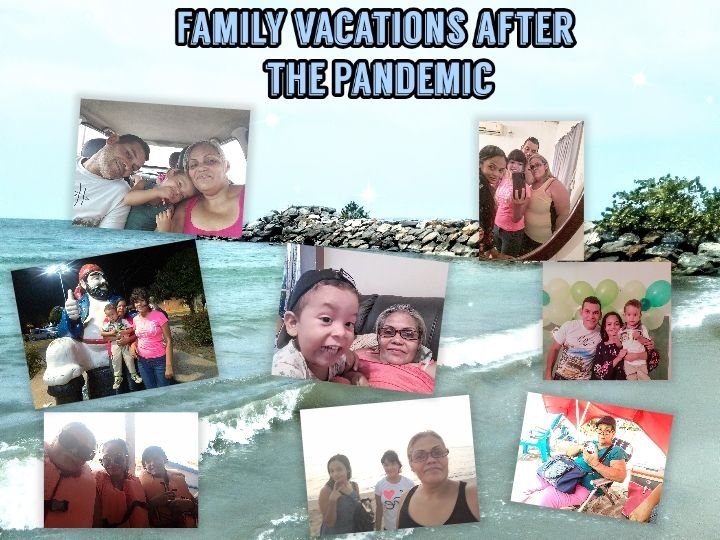 Hola hola este concurso propuesto por
@family-friends
me parece genial compartir con la familia son los momentos que quedan grabados en nuestros corazones les voy a compartir mis vacaciones familiares después de la Pandemia aunque está todavía no ha terminado lo que si termino fue la cuarentena, creo que tenemos que aprender a vivir con el COVID-19 en sus diferentes versiones.
Hello hello this contest proposed by
@family-friends
I think it is great to share with the family are the moments that remain engraved in our hearts I am going to share my family vacation after the Pandemic although it is not over yet what is over was the quarantine, I think we have to learn to live with the COVID-19 in its different versions.

Peakd.com
Después de la Pandemia por covid 19 y la cuarentena estresante me tomé unas merecidas vacaciones con mi hija y mi mamá en esta semana santa de este año 2022 nos fuimos al estado Anzotegui Venezuela dónde vive mi hermano menor con su familia queda aproximadamente a 9 horas de camino desde donde nosotros vivimos teníamos más de dos años que no lo veíamos así que aprovechamos los días festivos para ir a conocer a mi sobrino ya que mi mamá siempre decía que se iba a morir y no iba a conocer a su nieto cuando permitieron viajar agarramos las maletas.
After the Pandemic by covid 19 and the stressful quarantine I took a well deserved vacation with my daughter and my mom this Easter of this year 2022 we went to Anzotegui state Venezuela where my younger brother lives with his family is about 9 hours drive from where we live we had more than two years we did not see him so we took advantage of the holidays to go to meet my nephew as my mom always said he would die and would not meet his grandson when allowed to travel we grabbed the suitcases.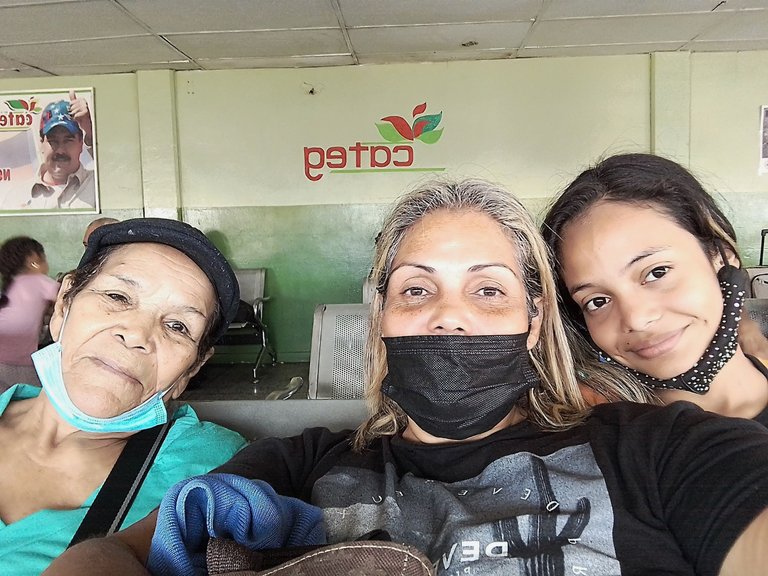 Al fin mi mamá pudo conocer a su nieto y yo a mi sobrino Patrick ya tiene 2 años es un niño travieso pero muy amoroso a pesar que no nos conocía nos abrazaba bueno imagínense a esa abuelita derretida por el nieto más pequeño.
Finally my mom got to meet her grandson and I got to meet my nephew Patrick, he is already 2 years old, he is a naughty boy but very loving even though he didn't know us he hugged us well imagine that grandma melted by the youngest grandson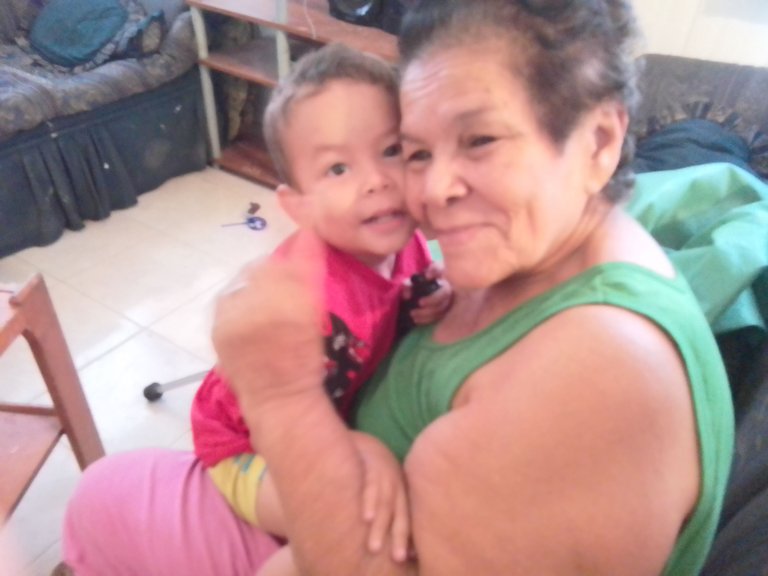 ---
Nos recibió mi hermano y su familia casualmente mi hija al día siguiente estaba de cumpleaños así que mi cuñada que es experta en tortas le preparo una y unos deliciosos pasapalos ella no se esperaba esa sorpresa un compartir sencillo pero muy bonito después de pasar un rato ameno mi hermano me dice que salgamos a dar una vuelta por el paseo colon respirando la brisa marina por supuesto las fotos no podían faltar logré tomarle una a mi cuñada que no le gusta que le tomen fotos jajaja.
We were greeted by my brother and his family and coincidentally my daughter was having her birthday the next day so my sister-in-law who is an expert in cakes prepared one for her and some delicious pasapalos she was not expecting that surprise a simple but very nice sharing after spending a nice time my brother tells me to go for a walk along the Paseo Colon breathing the sea breeze of course the photos could not miss I managed to take one of my sister-in-law who does not like to have her picture taken hahaha.
---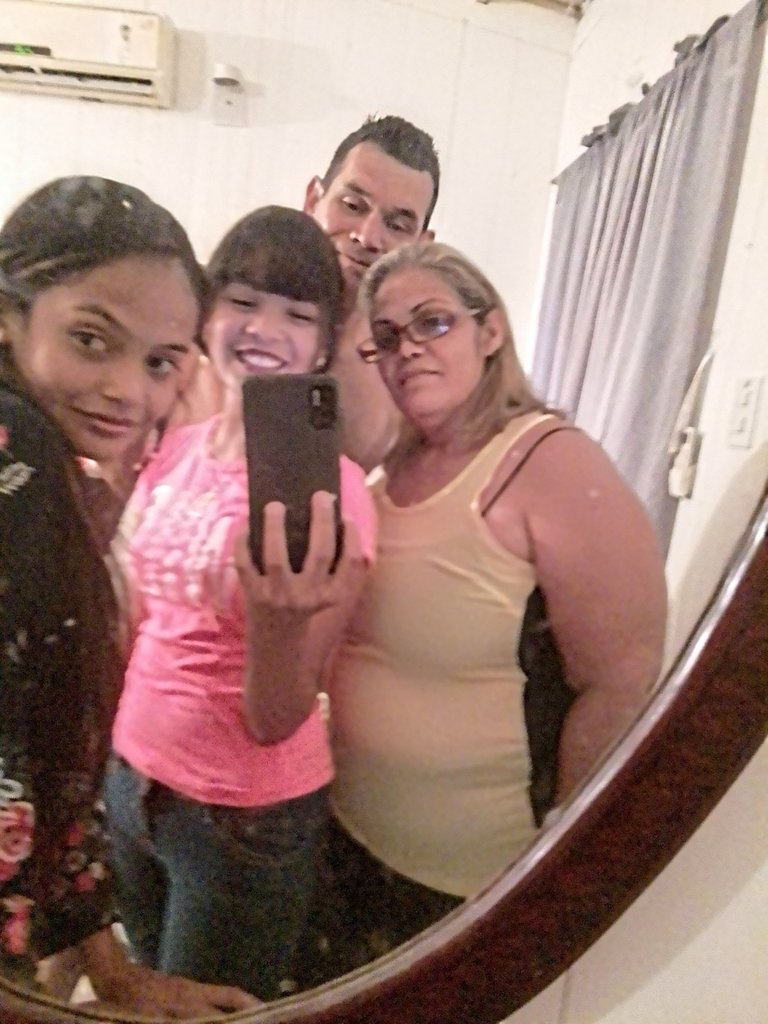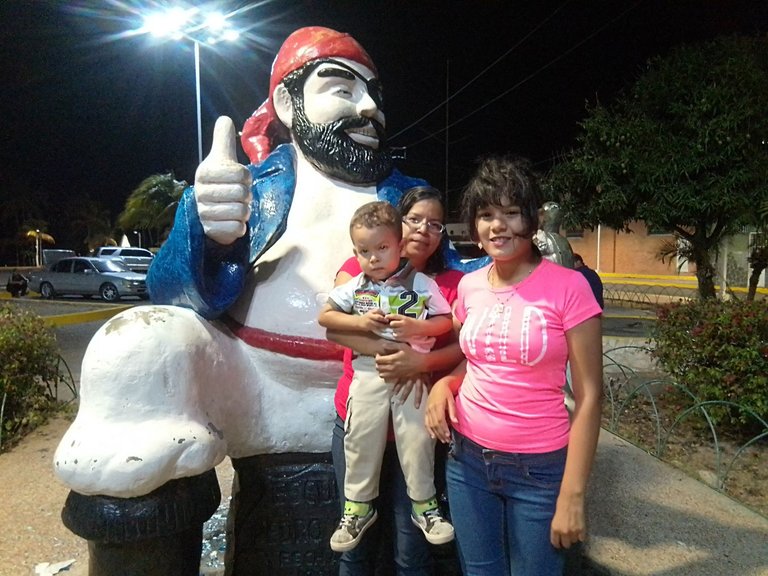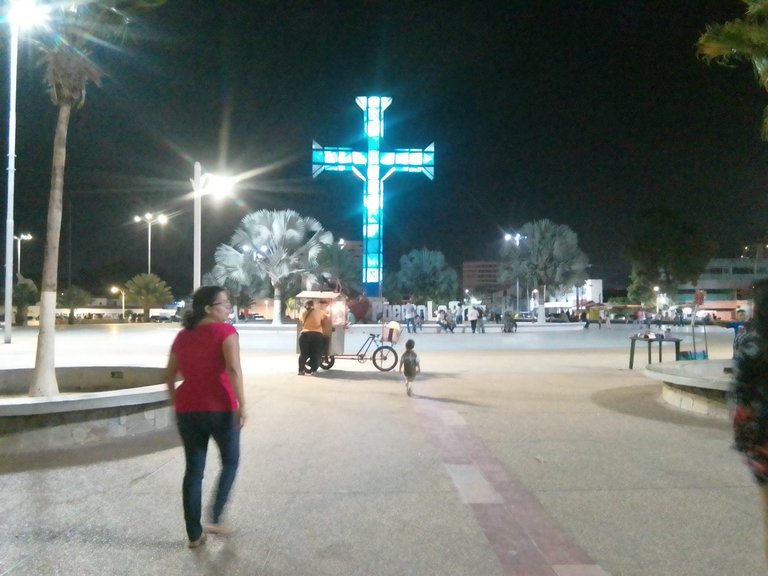 ---
Las vacaciones que pasamos allá sin importar todos los lugares que visitamos y las playas lo mejor de todo fue que compartí con mi hermano, su esposa, sus hijos, mi madre y mi hija momentos espectaculares y sobre todo la buena comida mi cuñada cocina delicioso y hace unos postres buenísimos, incluso ayudamos a preparar los postres porque ella tenía pedidos pendientes, tenía varios años que no veía a mi hermano menor por la Pandemia y muchas situaciones complicadas que estamos viviendo en el país y fortalecer los lazos familiares son momentos invaluables.
The vacations we spent there regardless of all the places we visited and the beaches the best of all was that I shared with my brother, his wife, his children, my mother and my daughter spectacular moments and above all good food my sister in law cooks delicious and makes great desserts, we even helped prepare desserts because she had pending orders, I had several years that I had not seen my younger brother because of the Pandemic and many complicated situations we are living in the country and strengthen family ties are priceless moments.
---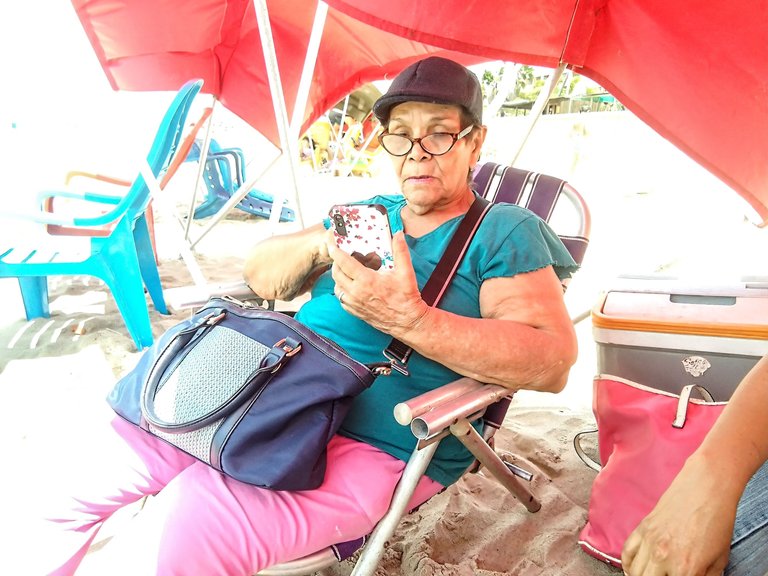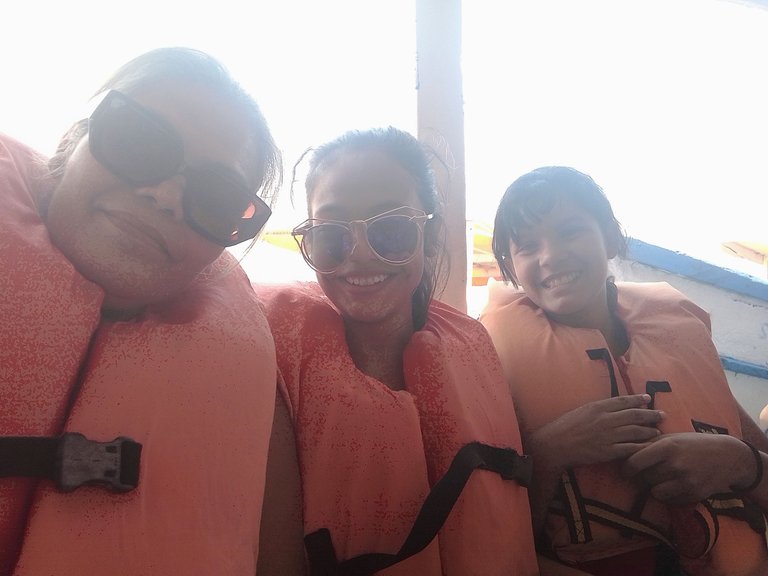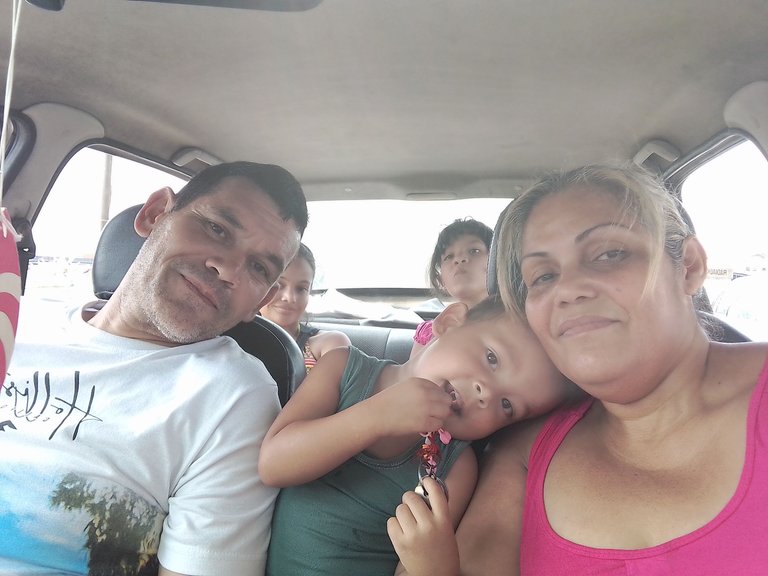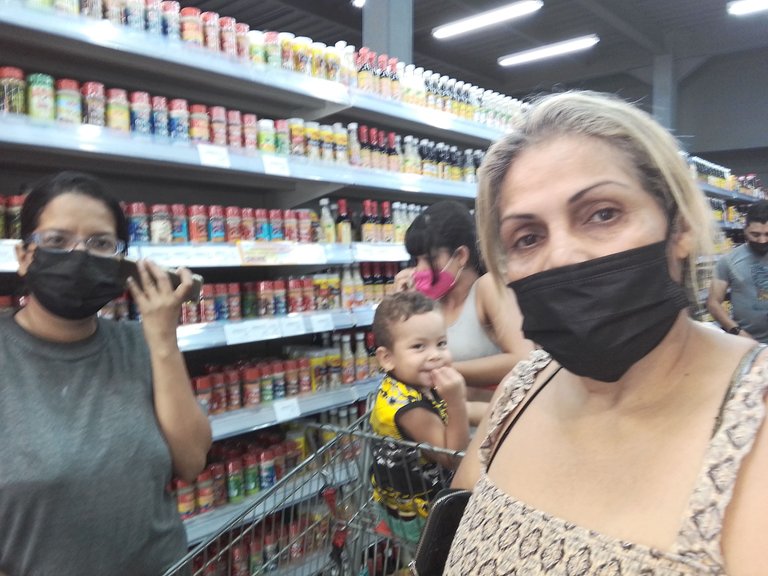 Lo más valioso que tiene el ser humano es la familia hay que disfrutar cada instante con ellos y olvidar el rencor y las peleas familia es familia un momento que me hizo feliz fue hasta ir al mercado con mi cuñada siempre se esconde en las foto Jajajaja, con mis sobrinos fueron momentos memorables todavía hablamos de esas vacaciones de semana Santa 2022 y nos reímos de todas las situaciones que vivimos en especial del día que visitamos el parque de ferias plaza Mayor mi hija se montó en un aparato que le llaman el barco con la prima y ella es nerviosa yo estaba abajo esperando que terminara el tiempo pero podía escuchar los gritos de mi hija cuando se bajó estaba asustada, pero tranquilos se le pasó rápido jajaja y se montó en los carros chocones aunque todavía lo recuerda jajaja.
The most valuable thing that the human being has is the family we have to enjoy every moment with them and forget the grudges and fights family is family a moment that made me happy was even going to the market with my sister in law always hides in the picture Hahahaha with my nephews were memorable moments we still talk about those holidays Easter vacations 2022 and we laugh about all the situations we lived especially the day we visited the fairgrounds Plaza Mayor my daughter rode on a device they call the boat with the cousin and she is nervous I was downstairs waiting for the time to end but I could hear the screams of my daughter, when she got off she was scared, but calmly she got over it quickly hahaha and she rode the bumper cars although she still remembers it hahaha.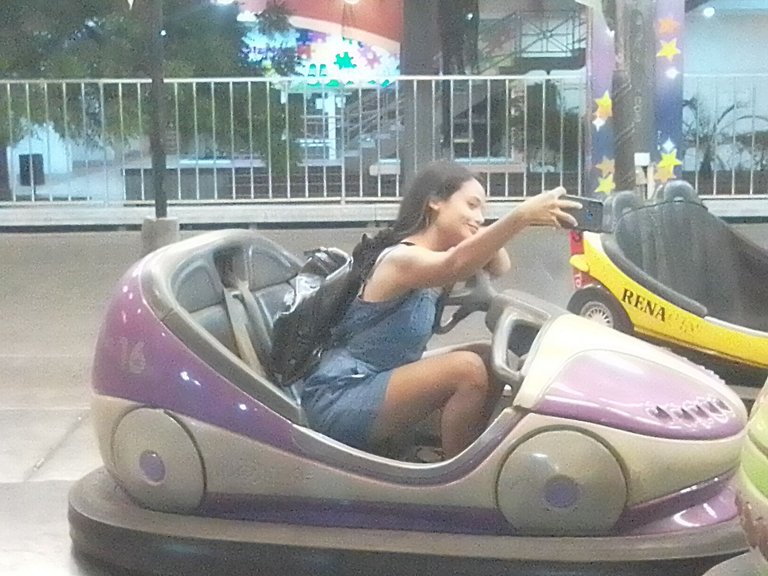 Pasaron muchas otras cosas, visitamos varios lugares e incluso visitamos la Isla de Plata, es preciosa, disfrutamos de momentos inolvidables con mi familia.
We visited several places and even visited Isla de Plata, it is beautiful, we enjoyed unforgettable moments with our family.
---
💞Gracias por visitar mi Blog💞
💞Thanks for visiting my Blog💞
Fotos originales tomadas con mi teléfono Yezz Art pro 📸/Original photos taken with my Yezz Art pro phone
Applications used translator DeepL translator
Fotos de portada originales editadas en la app collage
---
---