The cat soap opera continues
While I'm having my own little dramas with broken hands, the cats decided they get in on the action too although I suppose these diversions are a good way to avoid dwelling on the world and it's messes. It's necessary to be informed but as Nietzsche said "And if you gaze long into an abyss, the abyss also gazes into you."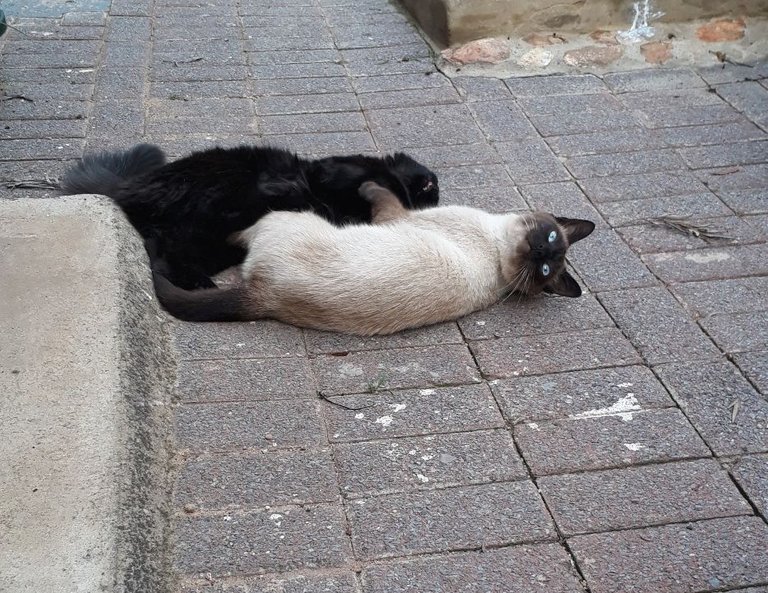 The little guys and their antics keep me from feeling too depressed although there's trouble here: Peanut is showing signs of Feline Idiopathic Cystitis. He's been urinating very slowly and frequently and there's been a lot of blood in this urine. This is potentially life-threatening as he could develop a bladder blockage. I had a cat like this before so I know the signs and acted fast. We are managing him with a prescription diet to keep his urine from becoming too concentrated and form crystals. He also gets painkillers when I see blood and L-tryptophan supplements to help him be less nervous.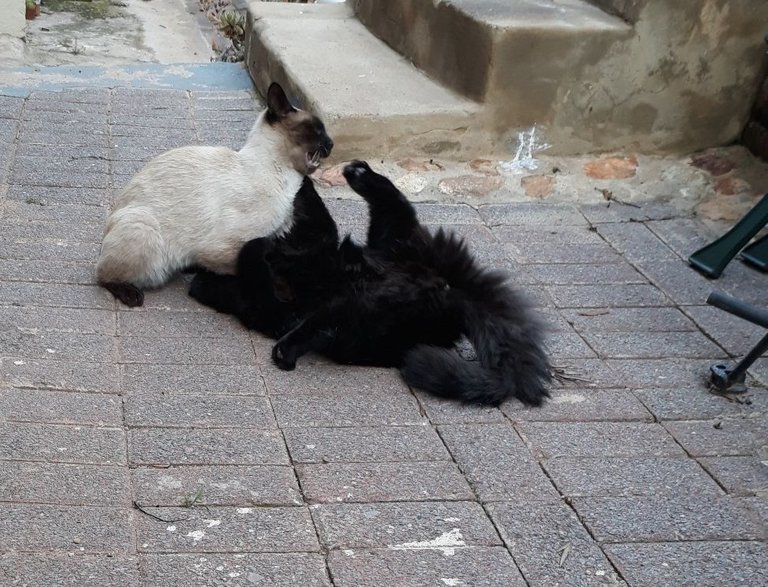 Although he has fun with his little buddy Wookie, part of the problem stems from the fact that he's not getting on very well with the female members of the household and this conflict makes him anxious. I'm hoping that regular Tryptophan doses will improve his confidence and make him less prone to bullying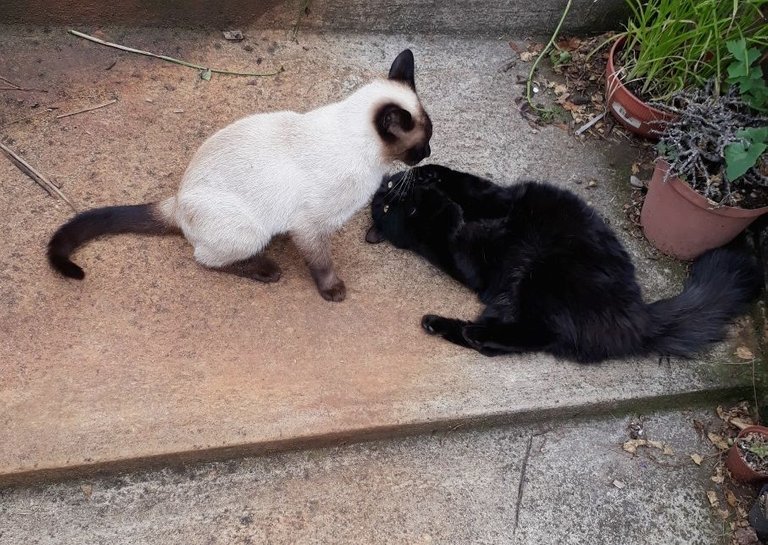 I decided to see whether giving the household catnip would help matters. Here's Yoda trying to break into my bag within 5 minutes of me coming home, before I'd even unpacked the bag or unsealed the catnip, hehe
While many cats go crazy for catnip, there are exceptions. Of course Peanut had to be one of them so while the others were rolling around on the floor when I sprinkled it, he couldn't care less.
So far so good with the diet change: I see less blood and he's no longer straining to urinate although of course he didn't like the first diet we tried and I had to get another. I need to watch him very carefully and make sure that he's urinating although cats usually let you know if there's a problem. Preventing a urinary blockage will be essential, he's not a cat that will do well with hospitalisation.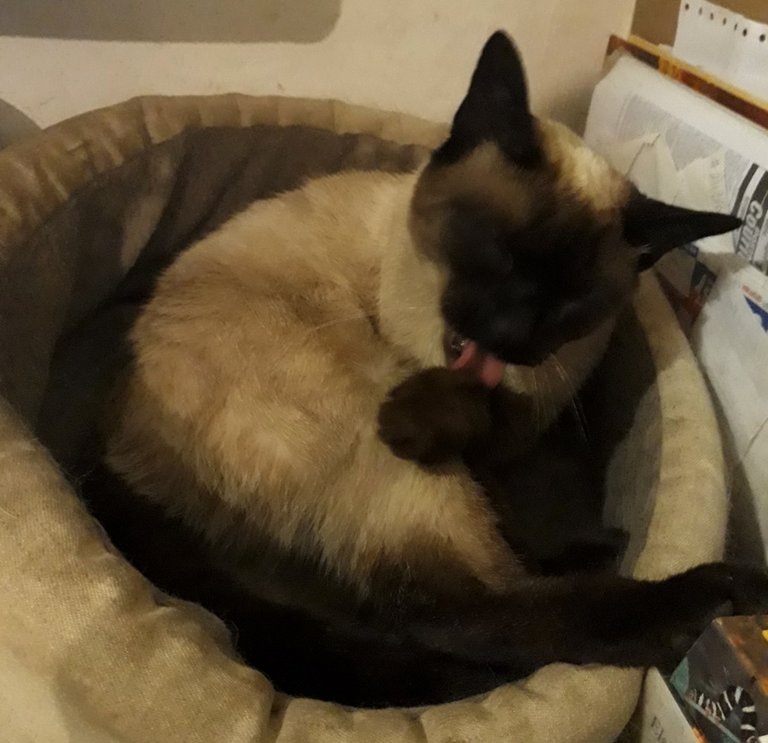 ---
---