The art of tomcat whispering
My house adjoins a small area of public land and having 6 cats makes my place a magnet for roaming tomcats and my nights are often disturbed by cat fights and I have to bear the stink of eau de tomcat sprayed all over as they indulge in pissing contests.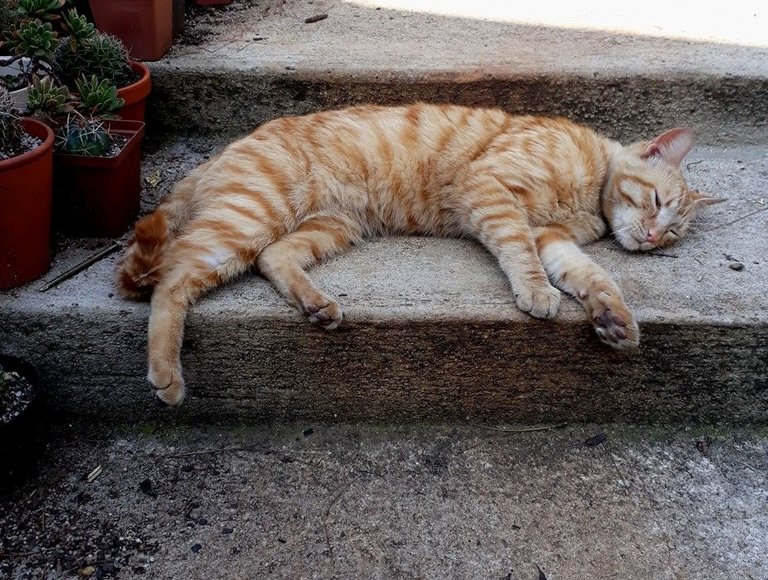 This guy has been hanging around for a couple of months now and it's become clear that he wants to move in. It's pointless to chase them away, tomcats are tenacious, so yesterday I decided to try feeding him. The usual method for feeding skittish cats is to go in the general direction that they retreat and leave the food about halfway between them and you and then leave the area. I did this twice last night and saw that he immediately stopped running away.
This morning, I was going to repeat the process but he didn't even run far and so I sat down, put the food down close to me and waited. He was eating out of my hand within 5 minutes. Feeding them out of your hand is a good trust test for cats but not without risk. Sometimes they are so hungry that they bite you by accident as they tuck into the food.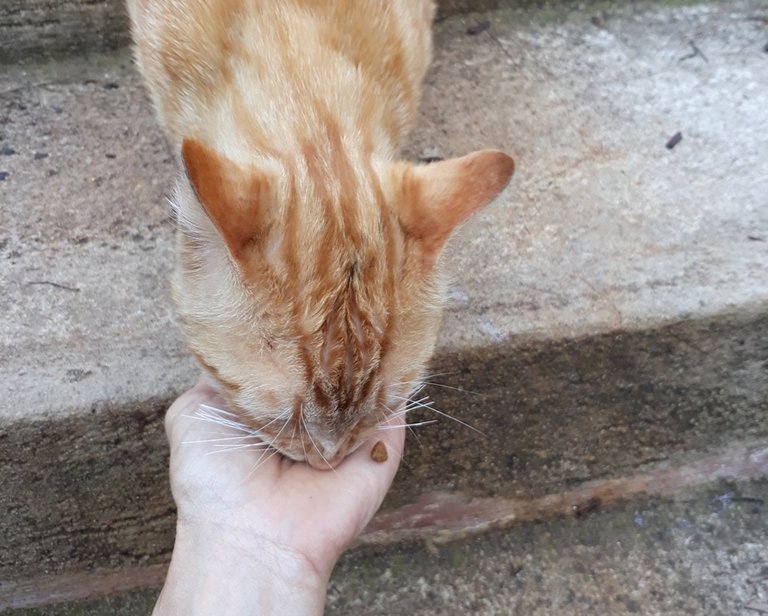 The odd thing about this guy is that his whiskers appear to have been trimmed, I wonder whether someone tried this to get rid of him: there is an old wives tale about cats becoming disoriented if you trim their whiskers
The state of his paws is a testament to his roaming and I posted about him in a local social media group to see if anybody missed him and another woman that lives about one kilometer away replied that she has seen him roaming around too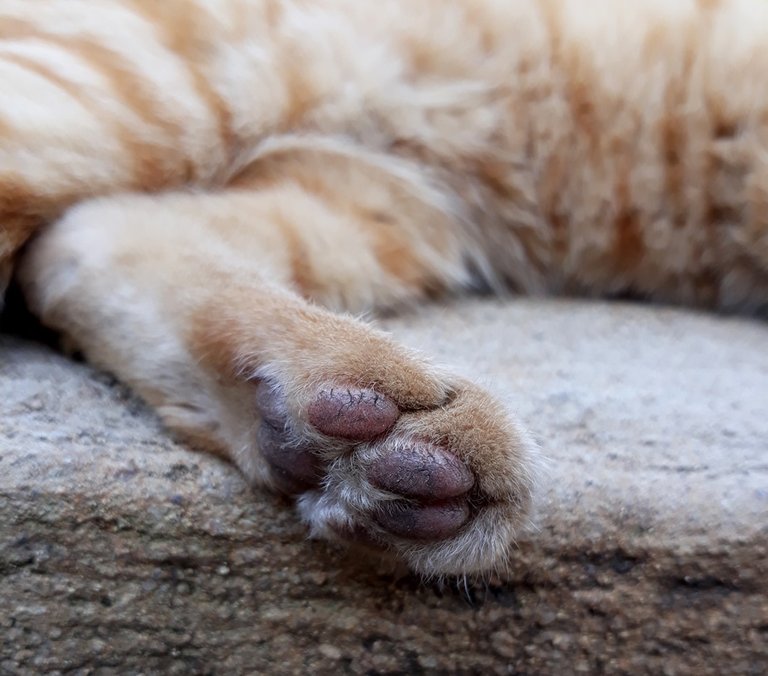 He's quite thin so the next task is to feed him regularly, deworm him and get him neutered. Once his hormones settle, he will either go back to his home within about 3 weeks or stay here and luckily, someone has shown an interest in adopting him if he stays. Hopefully I will have some peace at night, until the next tomcat appears...
I'll take him and Wookie in together to the vet next week, it's high time Wookie said goodbye to his nuts: he keeps trying to hump Peanut when he's sleeping and the next progression would be him disappearing as his hormones take over and that's the last thing I want
---
---