Gardenjournal March: too much of a good thing

I'm back to having 2 usable hands so now my task has been cleaning up the rampant growth caused by 4 more weeks of rainy weather. The water-tolerant cacti don't mind the rain, provided they are in small pots that drain well. The eggplants are still blooming and fruiting and I've been harvesting them. I notice that there are cavities in the fruit, probably from too much water.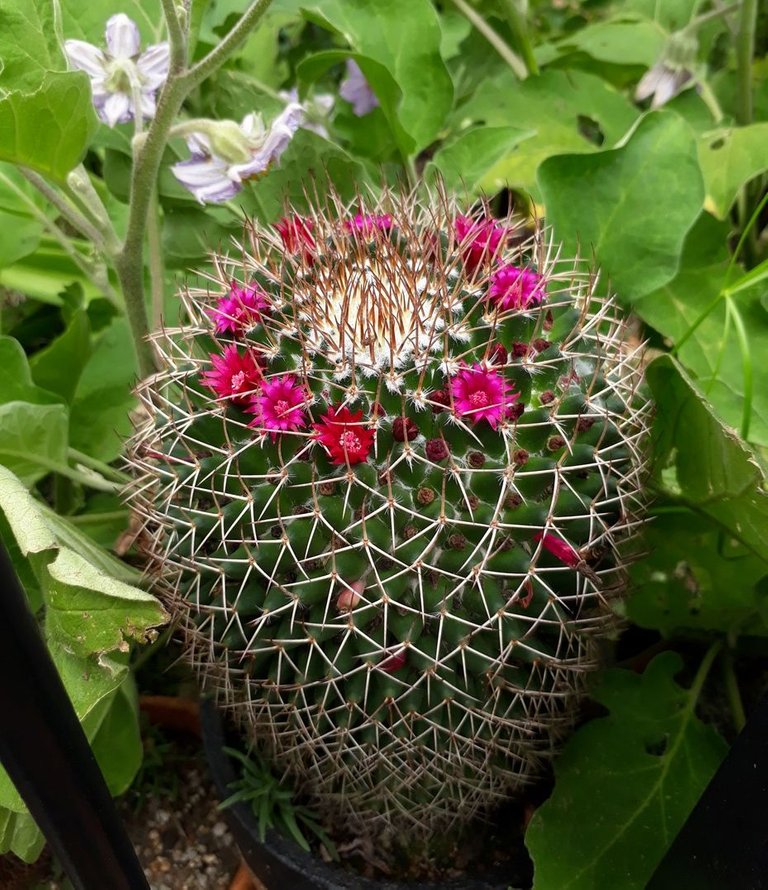 The lack of sunlight has ruined maize crops countrywide and my backyard was no exception: the single plant that came up never grew much and the ears it made are tiny.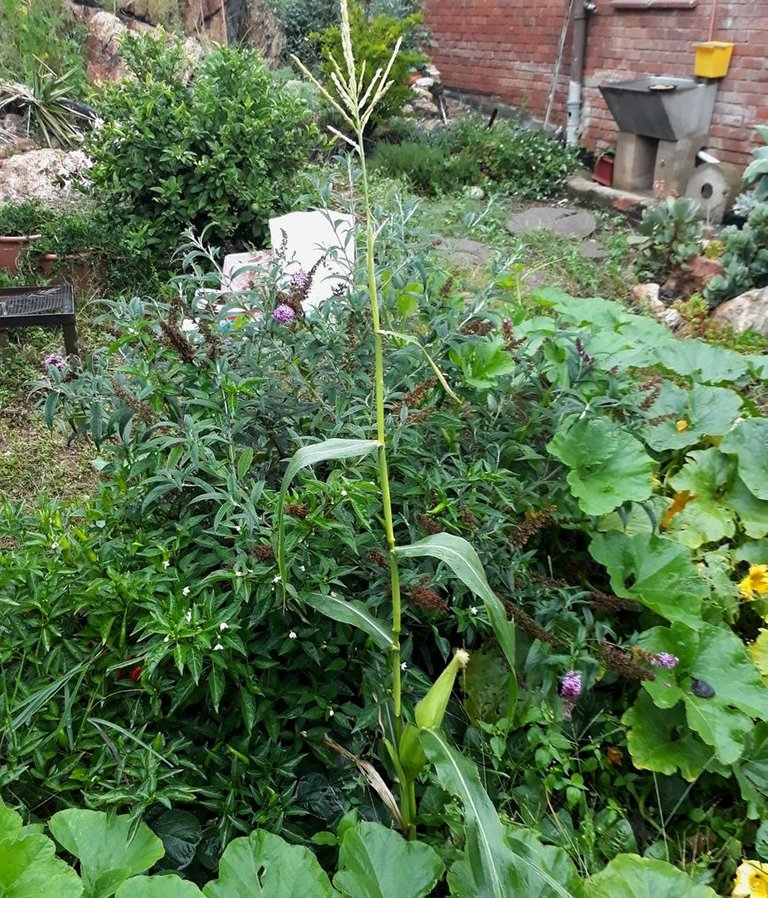 I gave this little patch of ground to the tenant's son but like all kids, the enthusiasm exceeded the planning aspect so there has been a massive chillie crop so I am looking at pickled chillie recipes.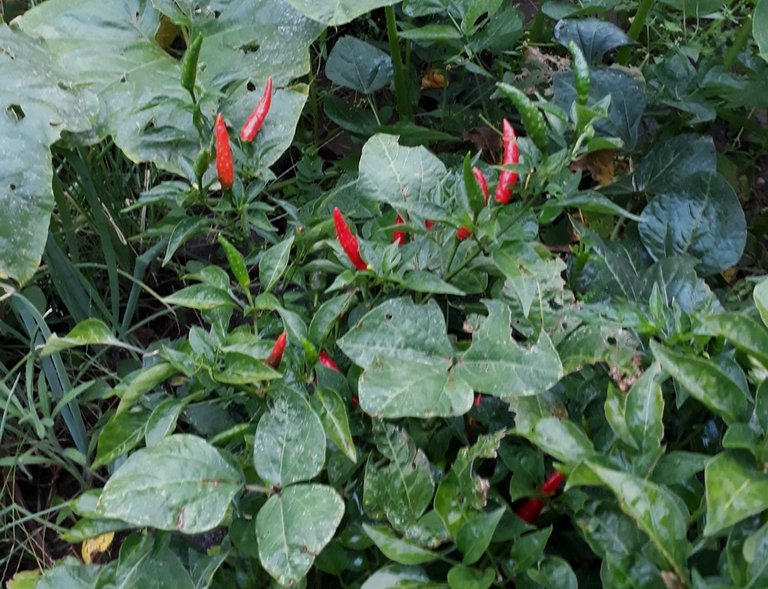 I've been going on about the horned melons for months and now the first fruit are almost ripe. I'd love to review them but there's no time for this garden journal. As a test of growing native plants, it's been interesting: the vines are mostly pest-proof compared to other vegetables, the fruit are not stung by the flies that ruin pumpkins. Although the leaves have a bit of fungus spotting, the vines have tolerated heat and dry conditions as well as excessive rain fairly well. It's a pity the leaves don't seem edible, I trimmed back large amounts of rampant growth after all the rain.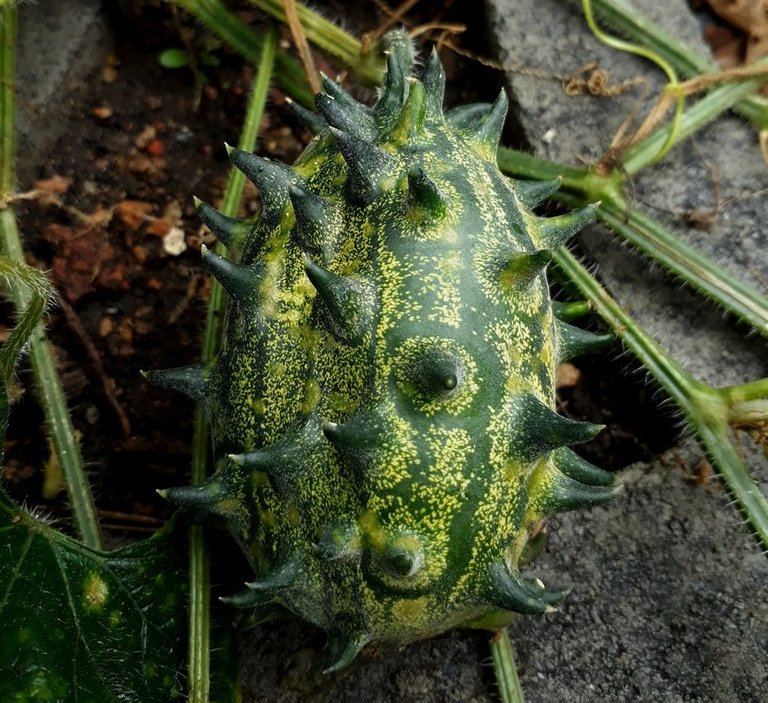 Next time, I'll grow them against a wall instead of in with the other vegetables where they have smothered everything.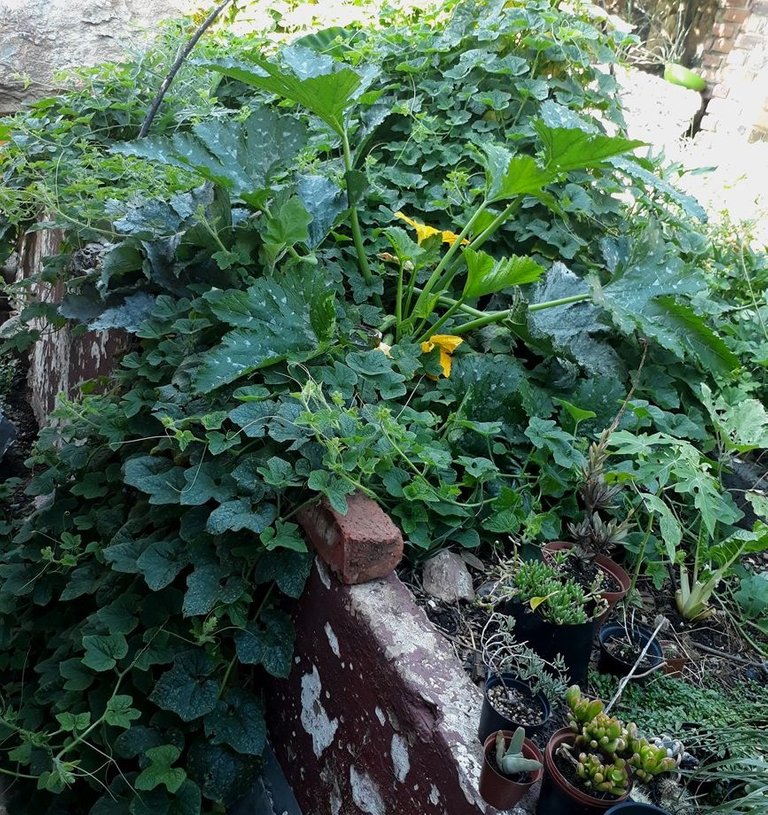 Finally, a surprise: some late blooms on the peyote. I finally got around to repotting it in new soil, it was given to me in a compost mix which isn't suitable. Our native soils are rather acidic and I've read that it prefers alkali soil so I added a lot of crushed eggshells. It seems to be happy in the new mix and I'm becoming less scared of it.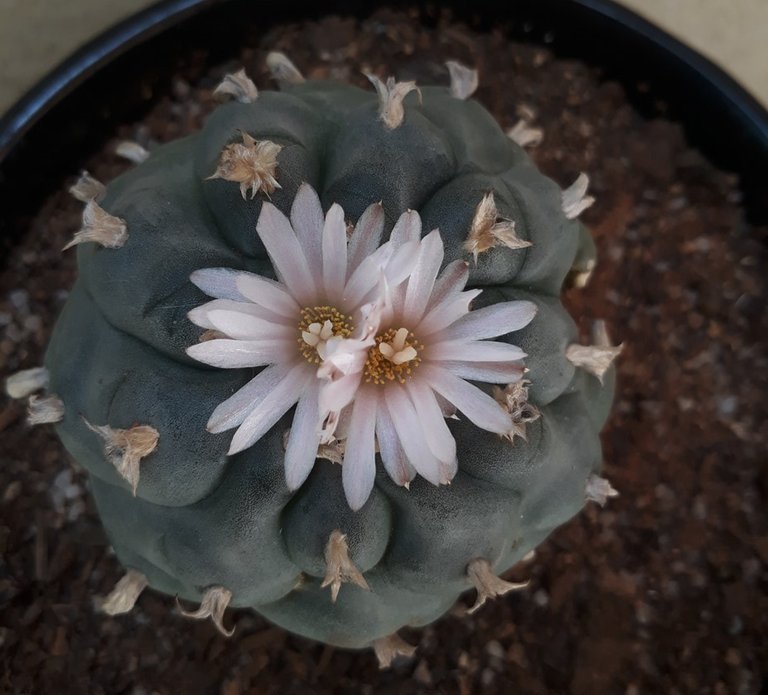 I don't have much to show this month, thanks to my scooter, I had some other gardening planned that fell by the wayside but hopefully I'll get more done and I can start preparing for the winter crops.
@gertu and @ludmila.kyriackou don't forget to take a look at this: https://hive.blog/hive-140635/@riverflows/time-to-share-your-gardens-in-march

---
---