Garden journal: dealing singlehandedly with La Nina
I fractured my hand on Monday so I felt rather frustrated that I'll be stuck to doing mundane tasks for the next 3 weeks when the garden has gotten so out of hand after a very wet summer because La Niña is active. If I had to choose, I vastly prefer La Niña to El Niño, which brings heat and drought to my part of the world.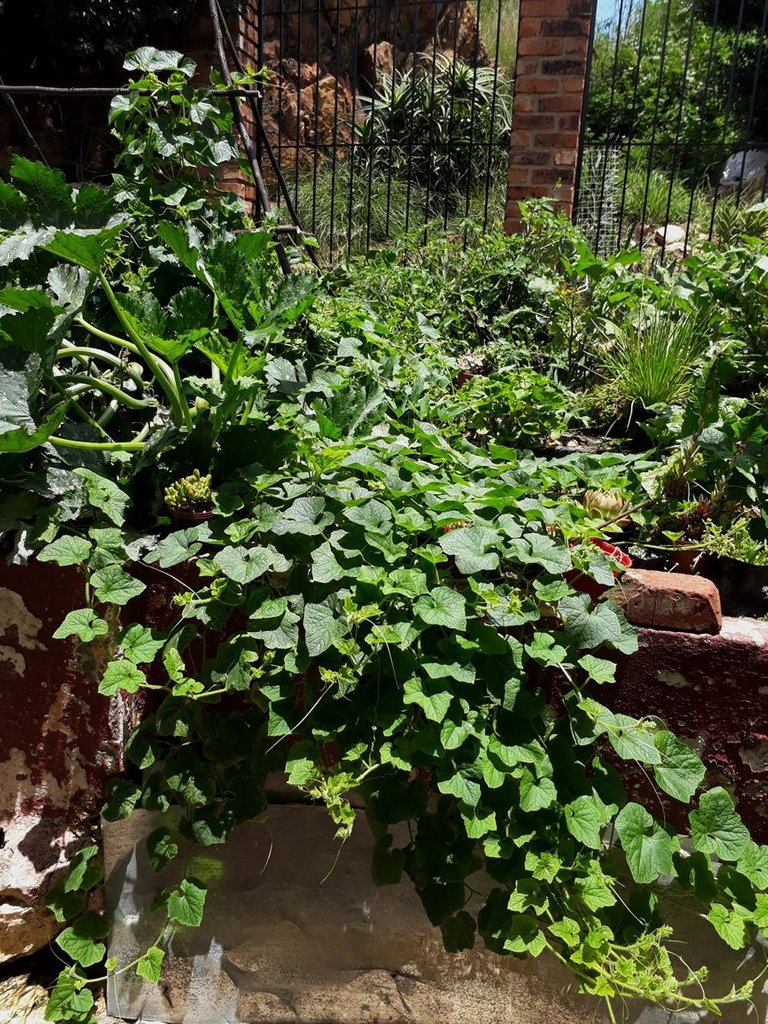 Spring was very hot and dry and the horned melons didn't grow much but they exploded with the constant rain and were on the verge of smothering the entire vegetable patch.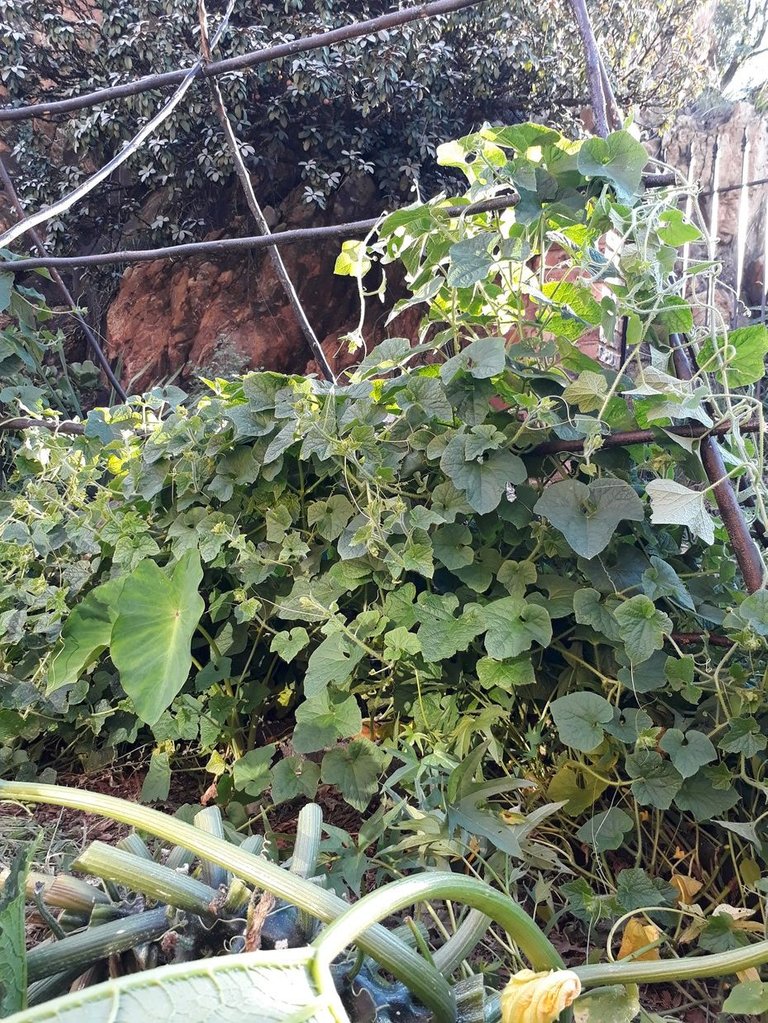 Luckily for me, I got this thing put together a day or two before my accident so I did a bit of trimming of the vines and got as much draped over the stand as possible. This is a native plant so it has a very long growing cycle and is only now getting ready to flower and bear fruit.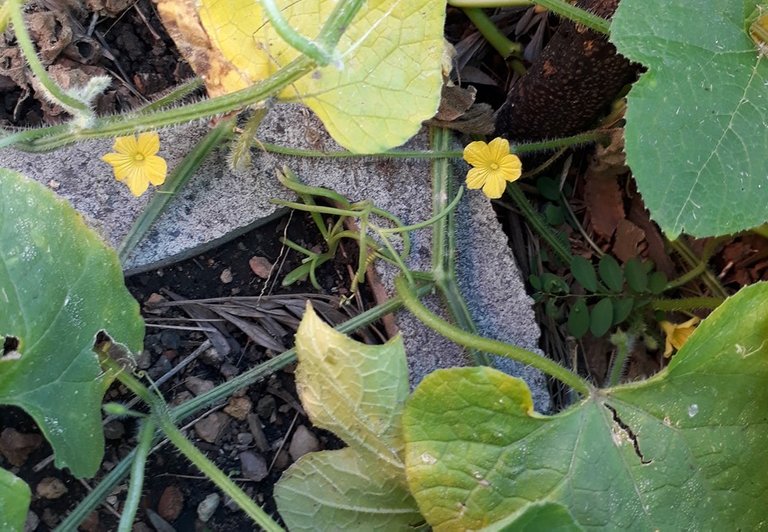 It's a pity the leaves are tough and hairy or I'd have eaten them, pumpkin leaves are delicious. The other advantage this native plant has is being unaffected by the constant rain. Zucchini and the rest of the pumpkin family all develop mildew in this weather and I cut all the affected leaves off, not because it will stop fungus but to try and improve the sunlight and aeration to the healthy parts of the vine. The zucchini plant is pretty much done though, I'll take it out soon. I'm slowly learning what can and can't be grown in my garden and that's why I'm trying out native plants. The long-suffering beans have been a winner too.
Last year we had 3 weeks of nonstop rain from a cyclone that made landfall and the tomatoes smothered the entire garden, I've been pulling out volunteer seedlings all summer because of that debacle but I left one to grow and I'm making sure that it doesn't get out of hand by pinching out the growing tips.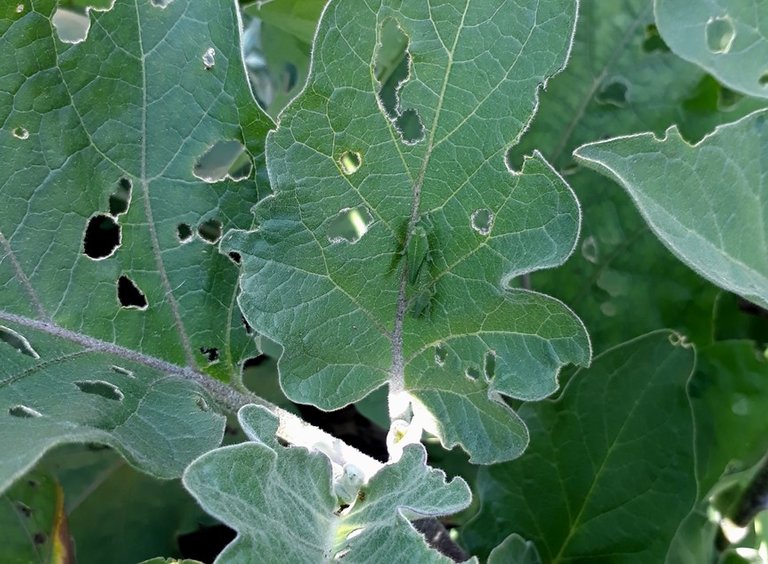 These little cuties have been making the brinjal leaves into doilies but I don't have the heart to kill them. The cats love hunting the adult garden locusts and there are quite a few praying mantises around that are more than a match for locust nymphs.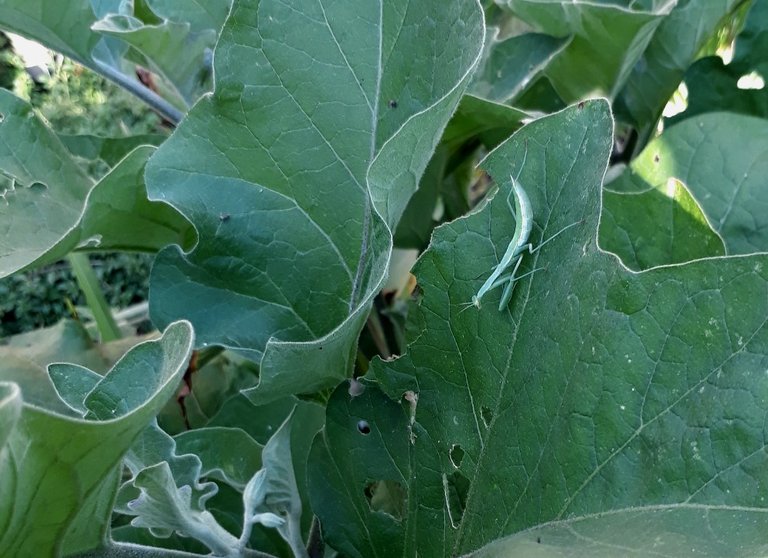 They all hatched out of an egg case and were trapped in a window my house. I caught the tiny little hatchlings and released them into the vegetable patch and I'm glad to see that quite a few survived.
I'm continuing in my quest to fill the garden with native plants that are more disease resistant and the Streptocarpus are doing well although they do get a little sunburned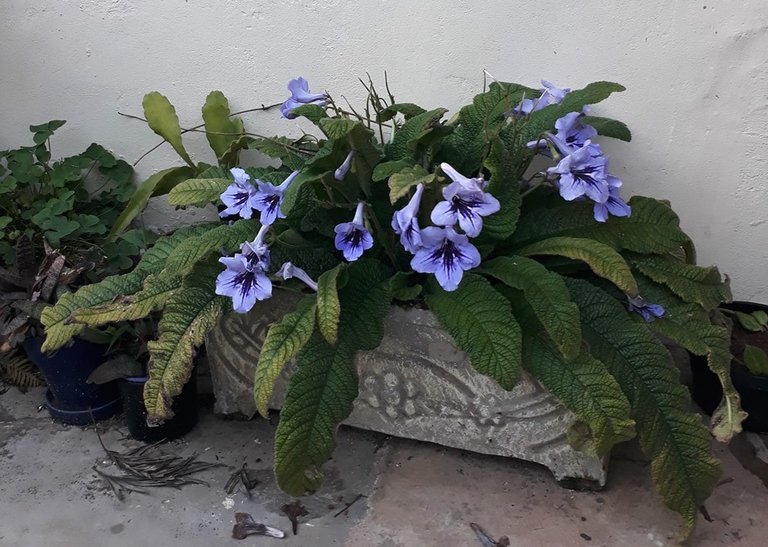 I'm also pleasantly surprised by this little grassland orchid: it was given to me by someone who buys plants from the medicinal trade and I really didn't think it would survive, maybe it will bloom again in a year or two, they really dislike being moved. I'll grow more grass in the pot so that it can establish a suitable relationship with the mycorrhizal fungi in the grass, something that is essential to the plant's survival.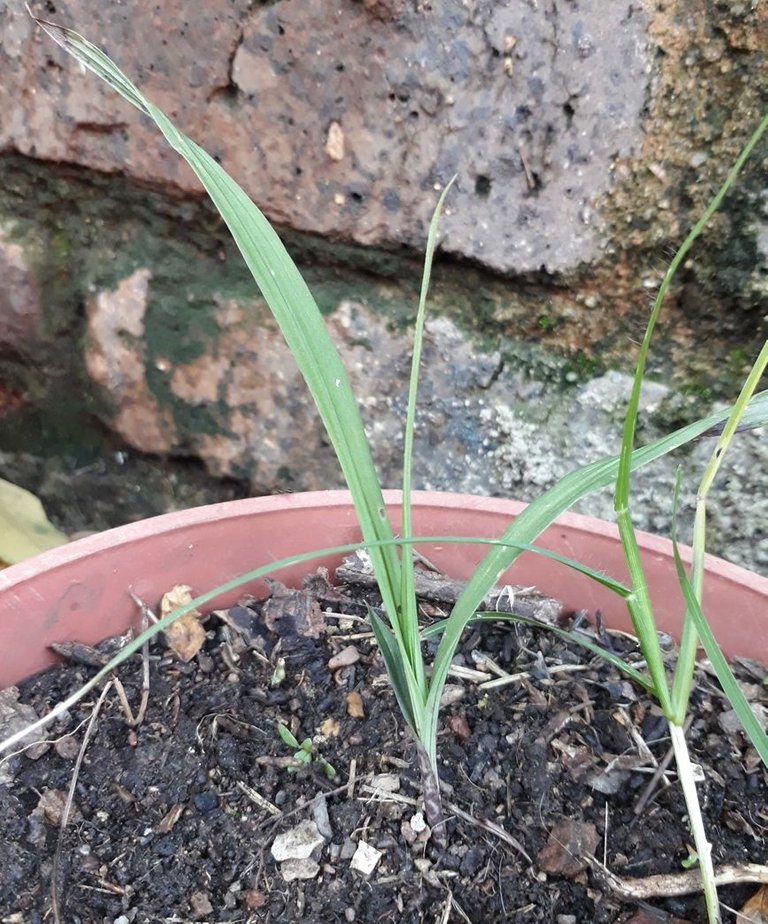 That's all I've got for this month @gertu and @mipiano did you know that the challenge is back? Take a look here: https://hive.blog/hive-140635/@riverflows/welcome-to-the-first-hive-garden-challenge-of-2022

---
---