Fun with plastic 'n stuff: Drama Diorama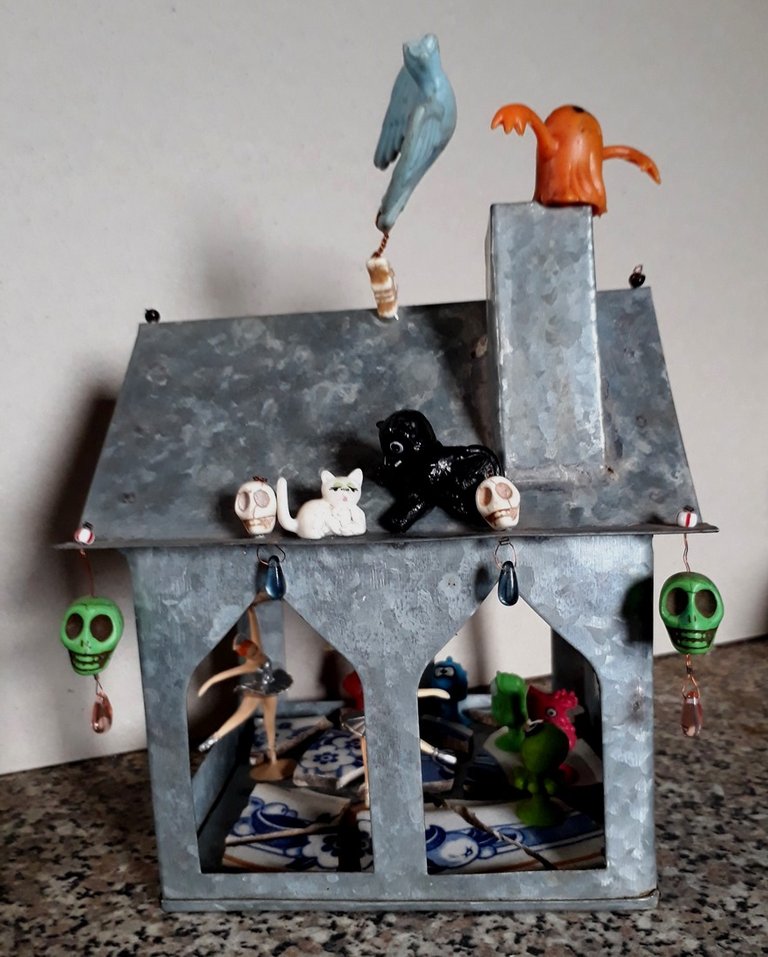 I have been making art from found objects for most of my life and I got this little metal bird feeder in a junk shop a while ago, got started but then stopped because I didn't have enough plastic toys. Not that I spent my time looking for these specific objects, there's just a time when you come across stuff and you know that that's what you were looking for.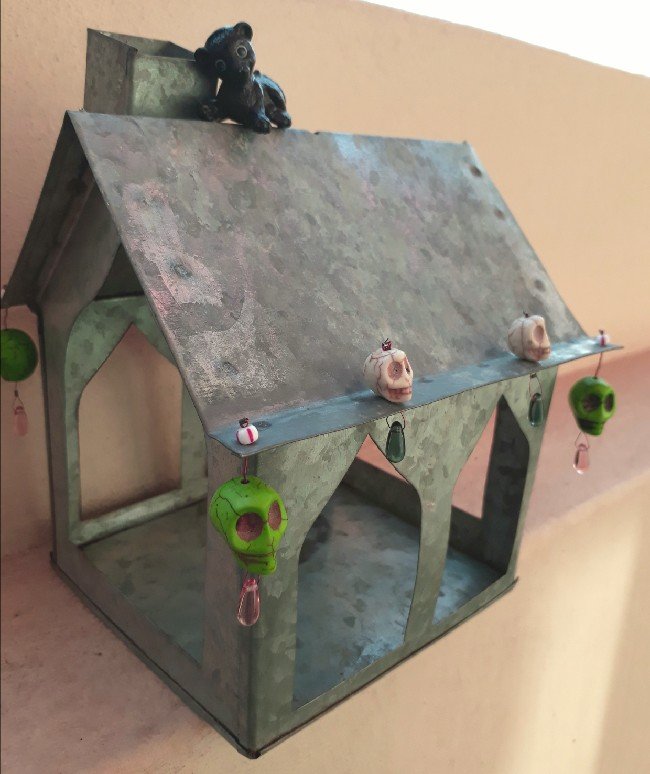 Last week I went off to buy epoxy resin so I could finish up and then I fell off my scooter and wrecked my knee and ankle so maybe it's the effects of the anti-inflammatories that created this scene of duelling ballerinas; who knows?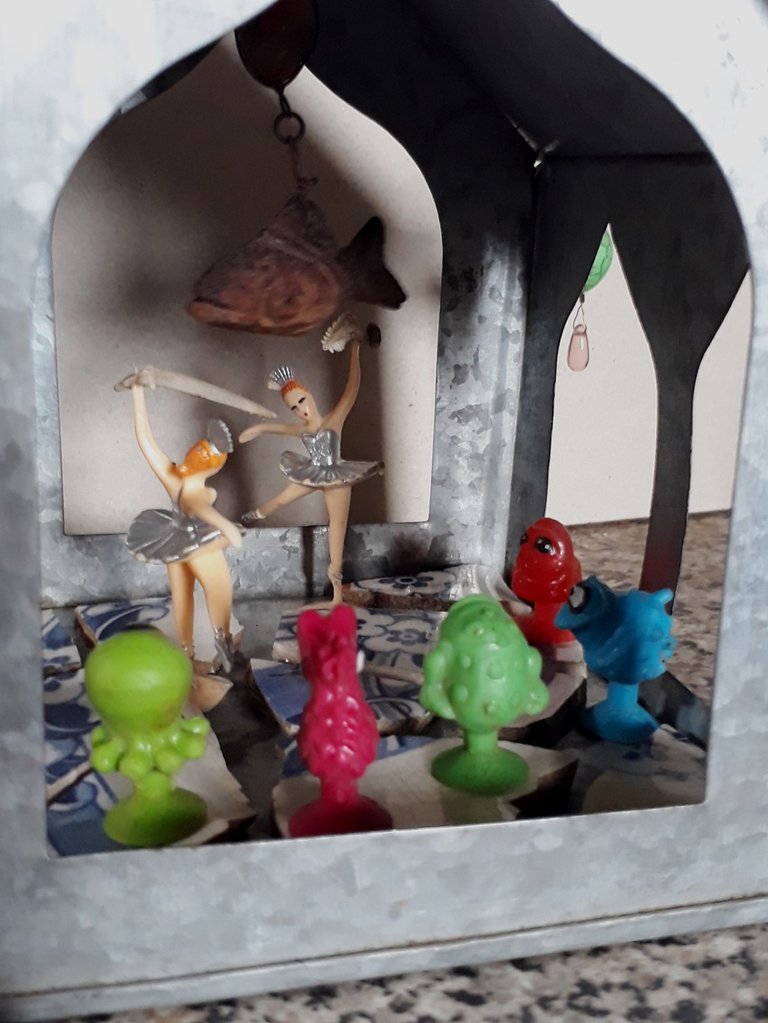 All good cat fights need a ring of rubberneckers and the swords are fish fin bones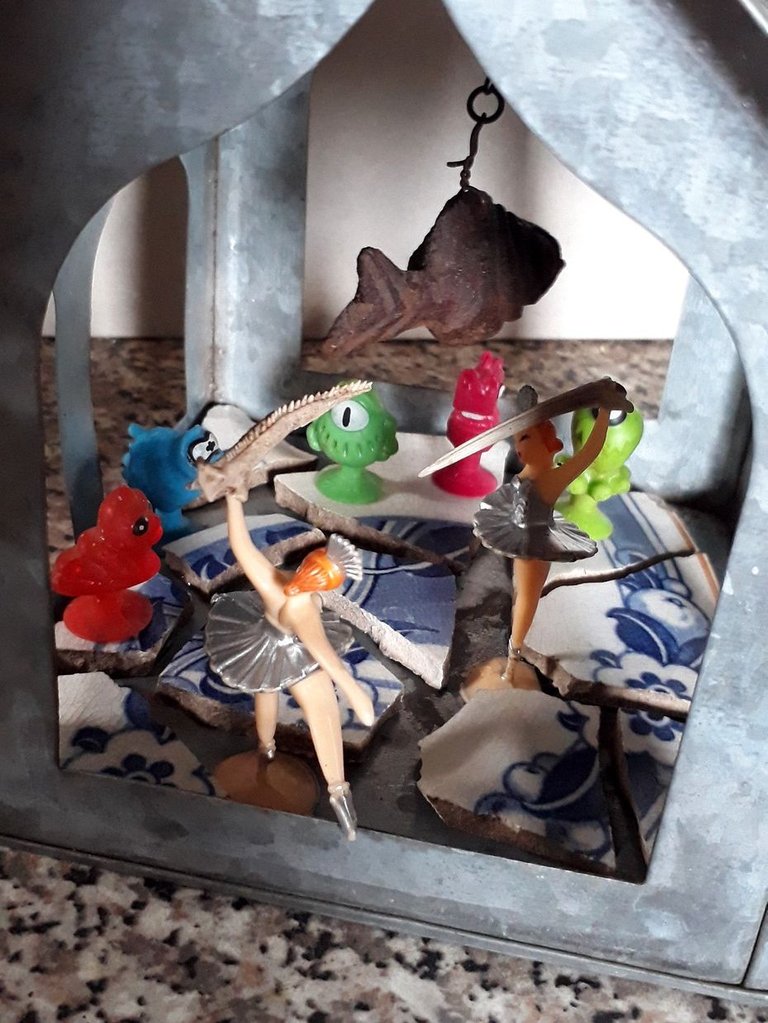 If you're wondering what the wooden fish is about, It's a chandelier made with an old piece of broken jewellery I found in the garden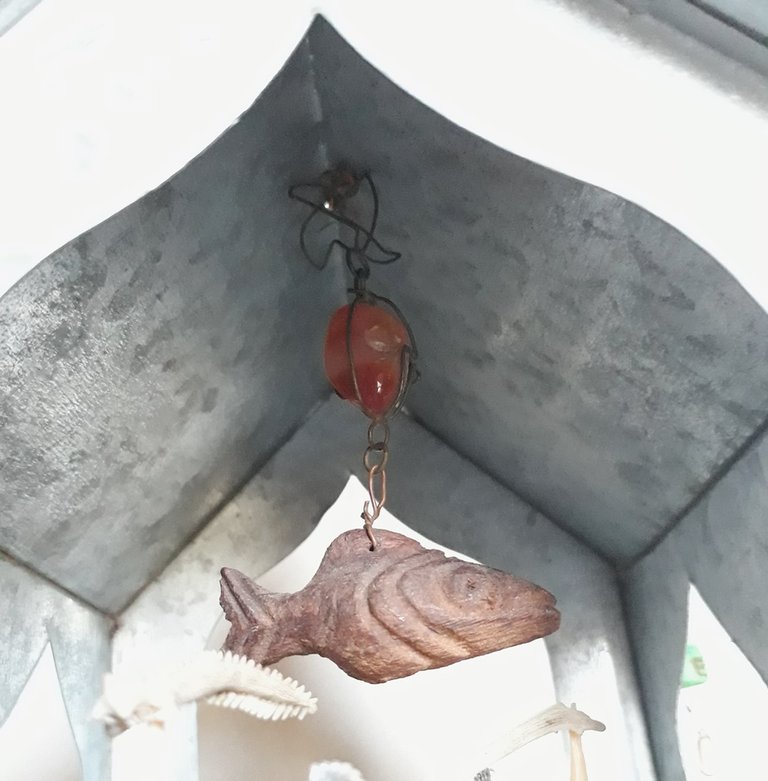 The floor is made from bits of broken crockery that also came out of the soil when I was sieving it to prepare a vegetable garden. It was only afterwards that I realised that many of the pieces could be fitted back together again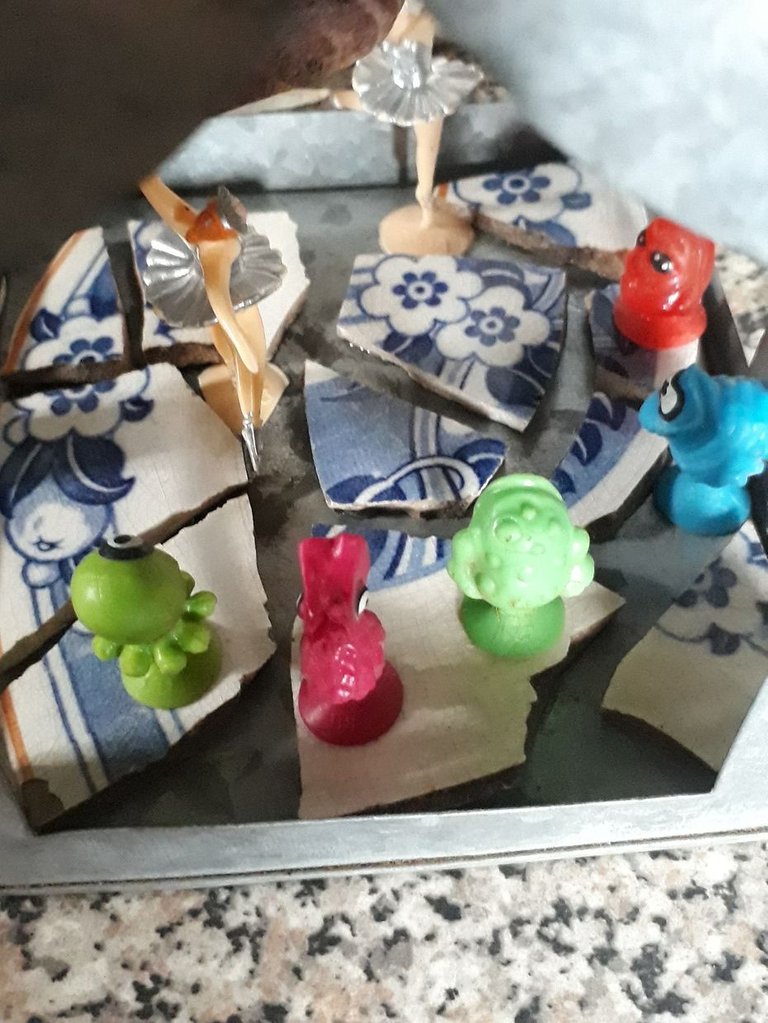 Fans of Emir Kusturica films might be amused: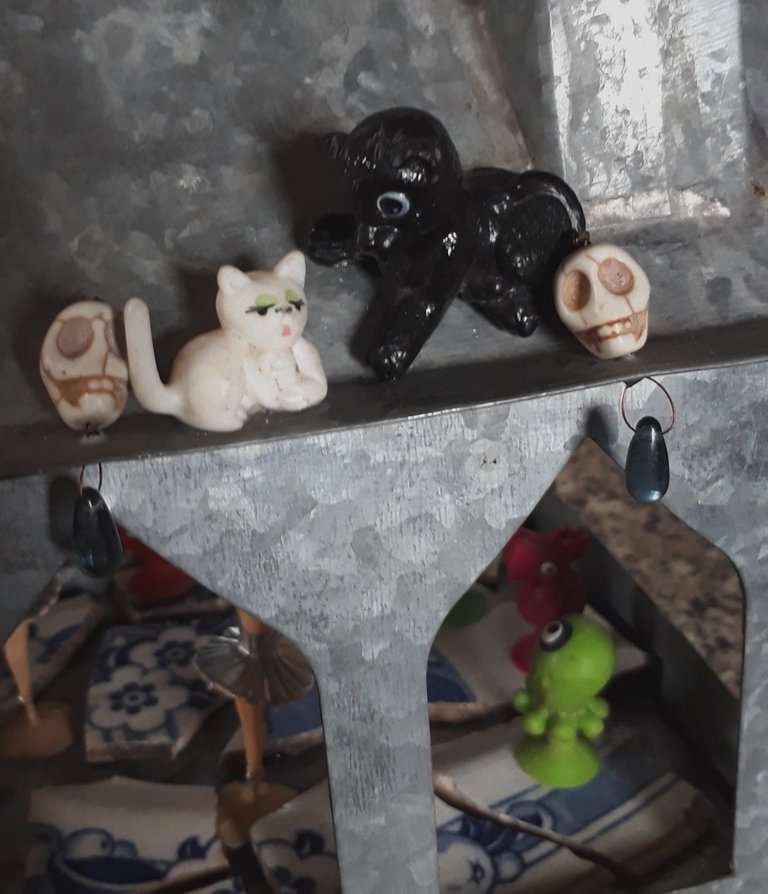 The drama queens on the roof must overreact because the cats only care about each other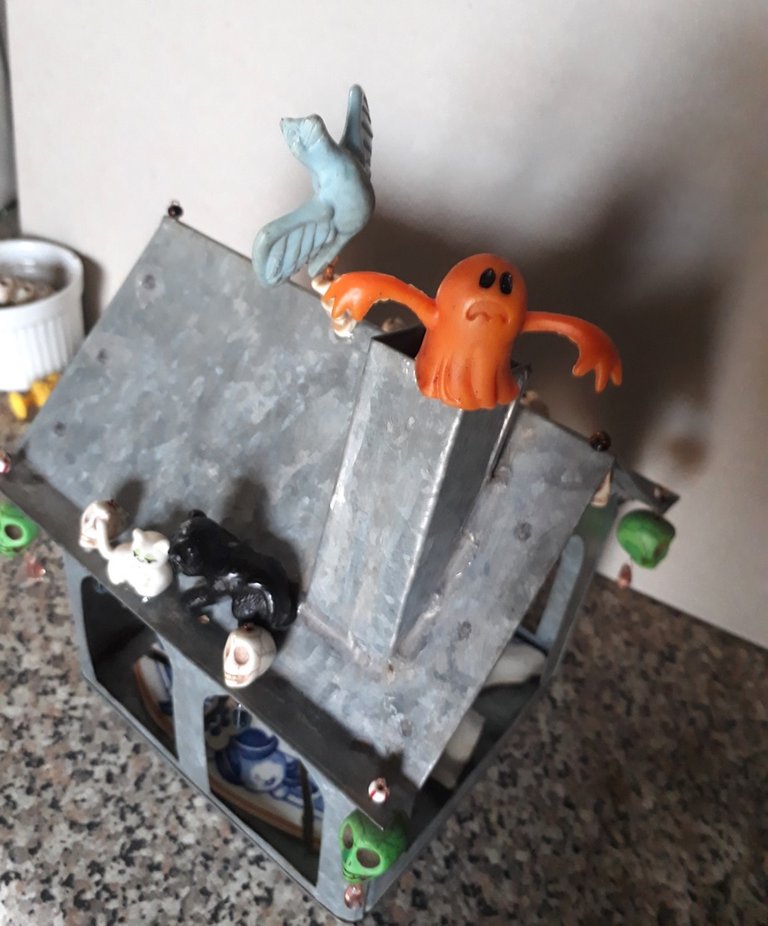 This is the current scene inside the bird feeder. The ballerinas and spectators are removeable so if the mood moves me, I'll create something else in there and photograph it too
---
---