Bromeliads: a new one and updates on the older plants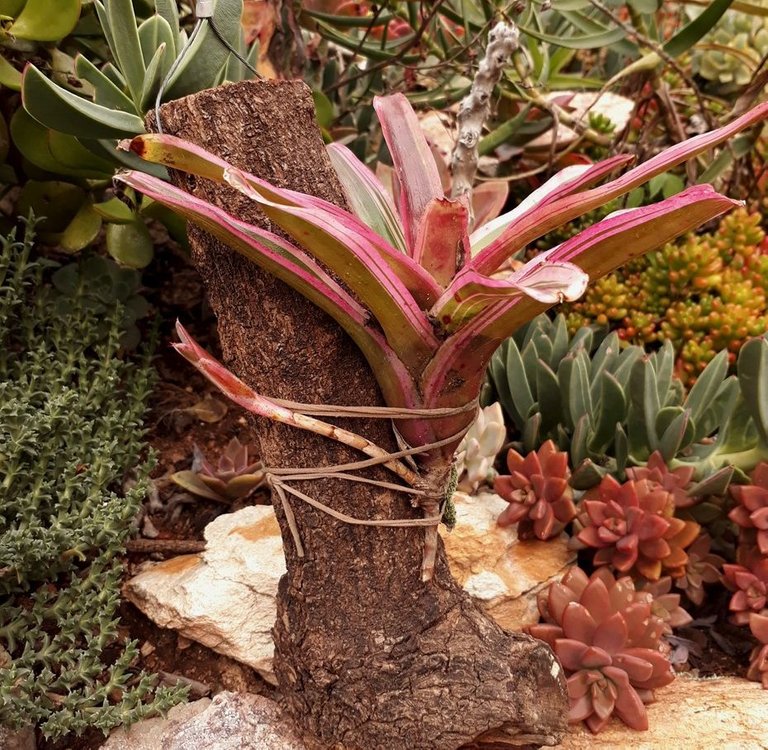 This Neoregelia bromeliad was a gift a year ago and I decided to mount it on wood. I hung it outside during summer and it's grown quite a few more leaves and coloured up nicely and there's an offset developing. I don't keep it in the sun but hang it in a shady place, although that was a good photography spot.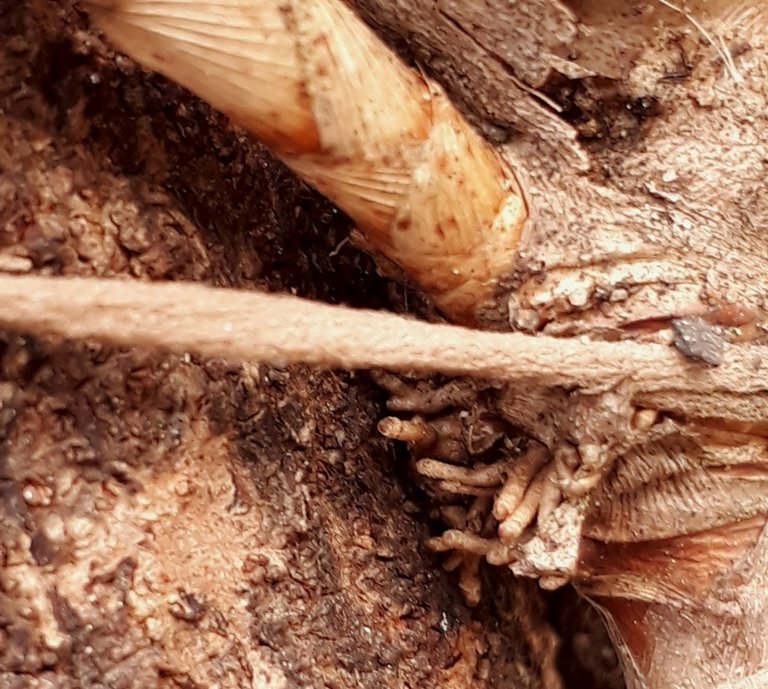 It started making more roots but I think the wood needs to be a lot wetter before they will grow adequately.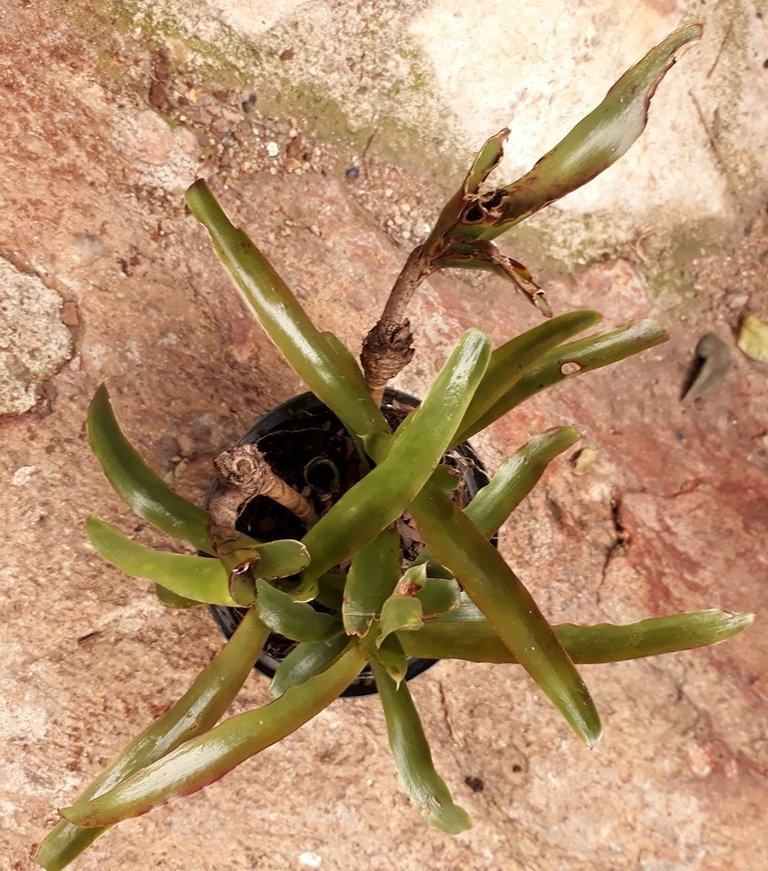 On Tuesday I got this Bromeliad at a local nursery, it's a Neoregelia fireball and they didn't know how to keep it properly, it likes some sun and the leaves should be mostly red or purple. The medium it was planted in was breaking down and waterlogged so I decided to put it in a different growing medium while I look for a suitable piece of wood because Neoregelia grow on trees in nature.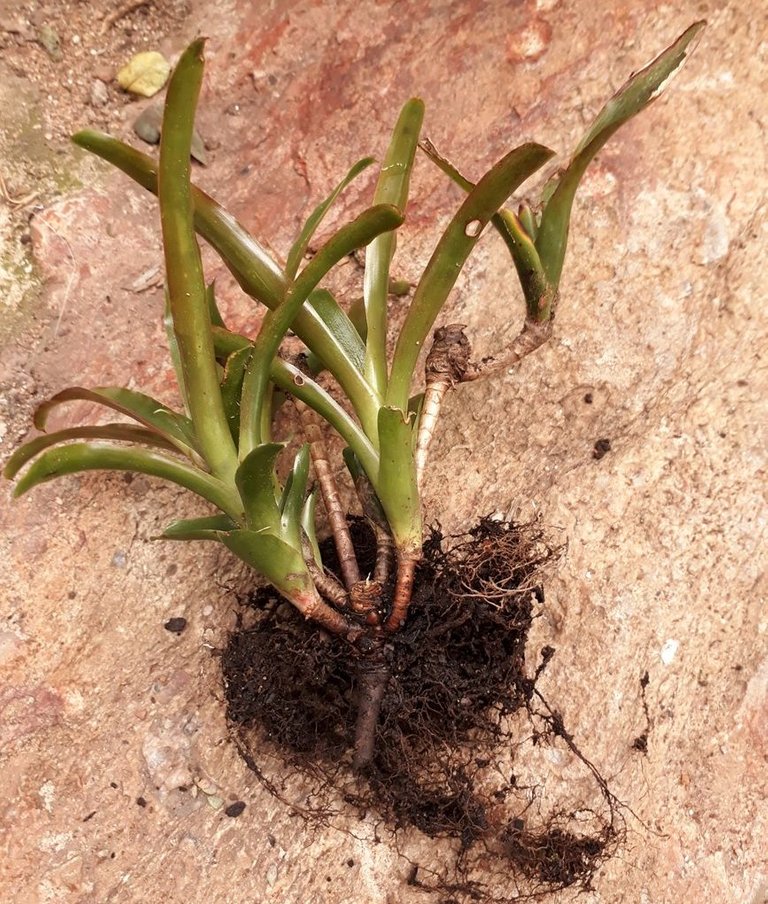 Although there are a lot of roots, they don't do much besides anchor the plant and I've put it into Orchid bark in the meantime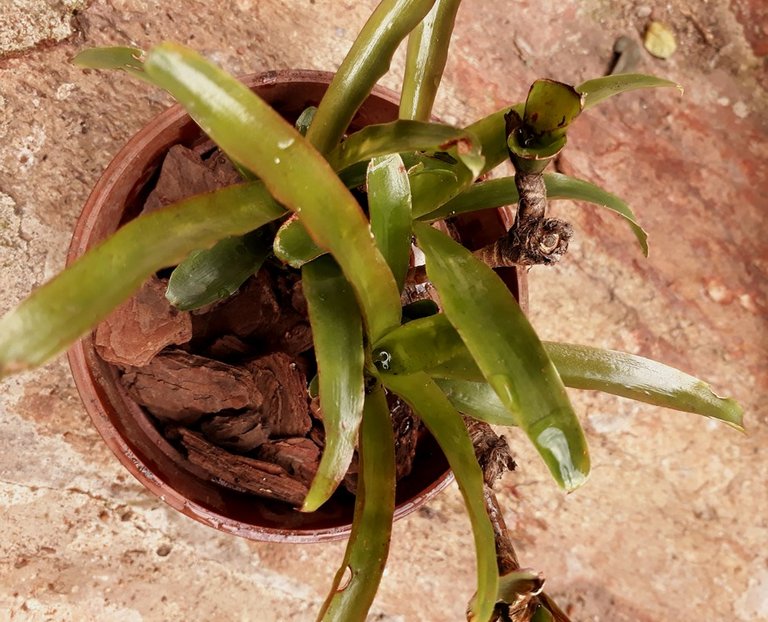 Watering is done in the central cups, not the bark! These bromeliads also don't do well with tap water, they should only get rainwater in the central cup. Then it should be gradually exposed to more light until the leaves go red. Putting it in too much sun immediately will burn the leaves badly.
This bromeliad does grow in the soil, it's a Cryptanthus Bivittatus – Earth Star Bromeliad although it turns yellow in the sun and needs to be in indirect light only to keep its colour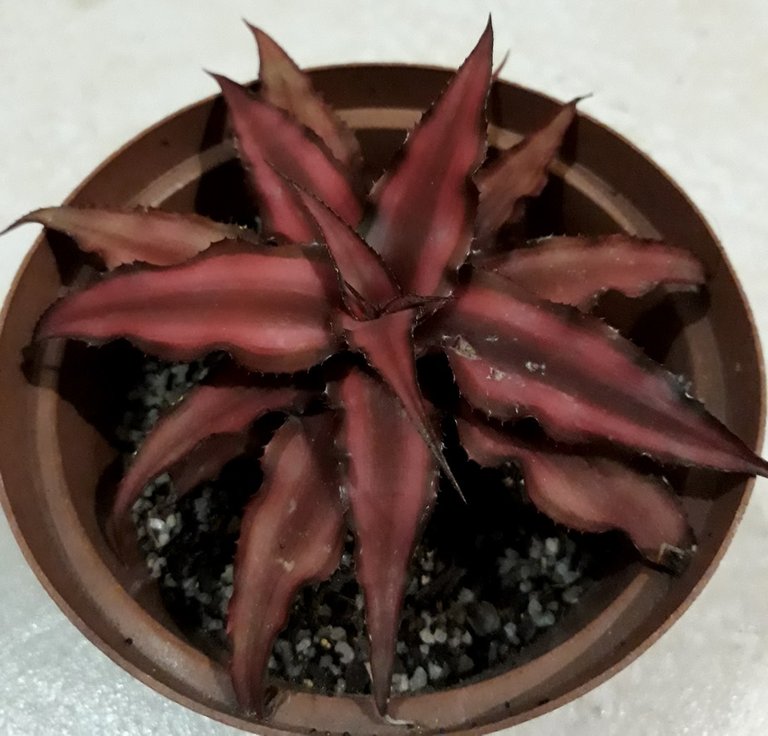 The pineapple tops I planted are doing well and I'll put them into bigger pots next spring, hopefully also see a pineapple or two.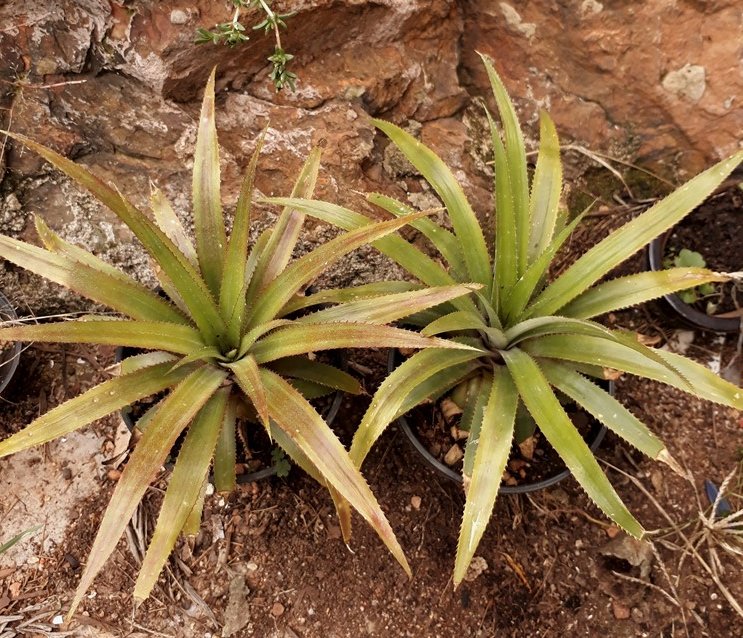 I repotted the Dyckia today, They are worse than aloes to handle and it took some manoeuvring to get it into a bigger pot, the spines are hard and sharp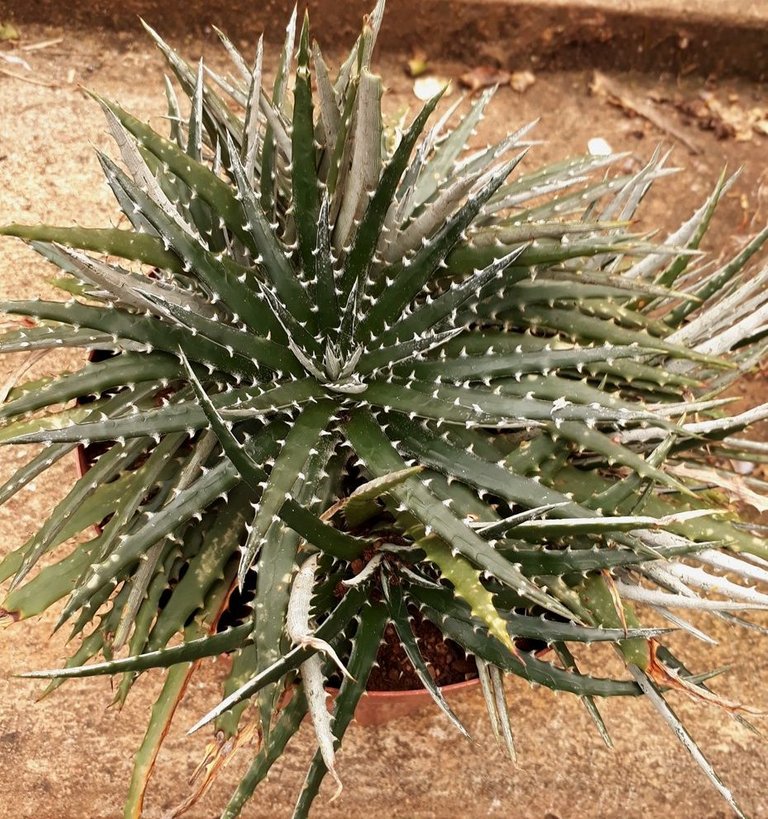 The Puya below is the worst of all to deal with, those little hooks are extremely sharp and tend to break off in your skin. It's made a couple of heads this season, now I'm hoping for flowers in the spring, Puya are spectacular when they do bloom. None of my bromeliads have flowered before and I look forward to seeing what they produce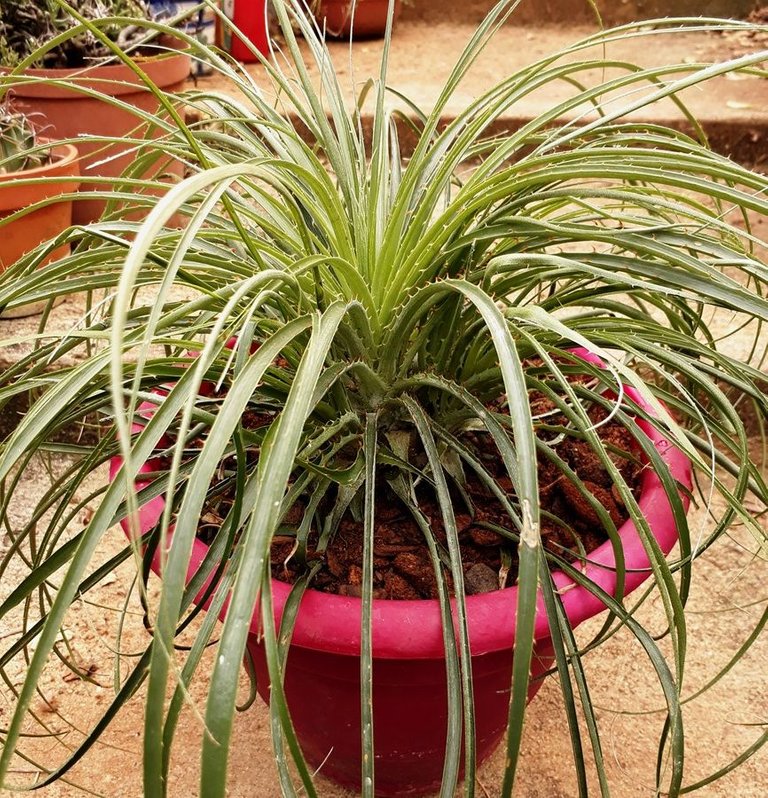 ---
---