Magnolia Banana Pudding Recipe 😍💛
Hello everyone 🙋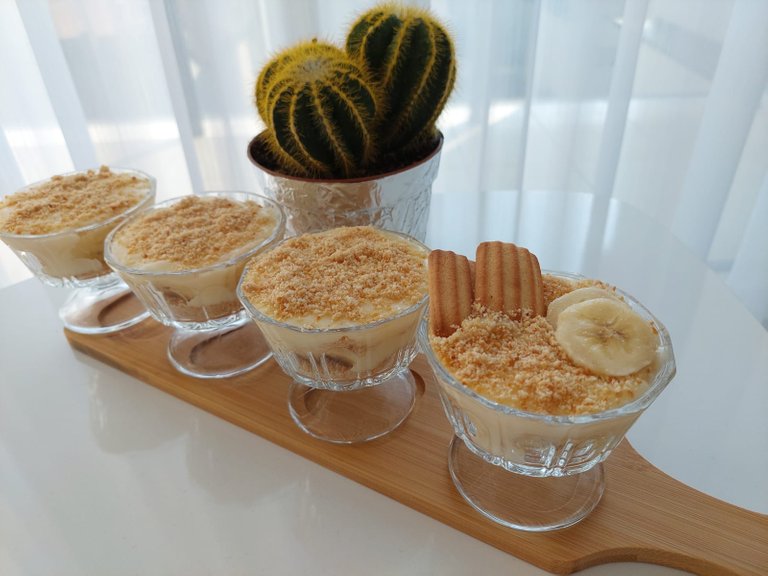 Today I am here with the Magnolia recipe from milk desserts.
When I want to eat a light dessert, I usually prefer milk desserts. Sherbet desserts are a heavier flavor, so I can't eat much and it makes me sad.
I don't even count how many bowls I eat while eating milk desserts :)
Magnolia is a dessert that can be prepared with seasonal fruits, makes you feel the taste of milk in the most intense way and creates a flavor explosion in the mouth with its milky biscuit. A perfect flavor with its soft pudding.
Although I prefer to make it with strawberries in summer, I definitely prefer banana in winter.
The reason I decided to make this recipe was that the ingredient @qurator chose for Hive Top Chef was milk. Thus, I will also make my first participation.
Milk is already a versatile ingredient and can be adapted to many dessert recipes. This dessert recipe is a very light dessert and gives you the exact taste of milk.
It's always easy to make because it's easily accessible and can be made with basic ingredients in our kitchen.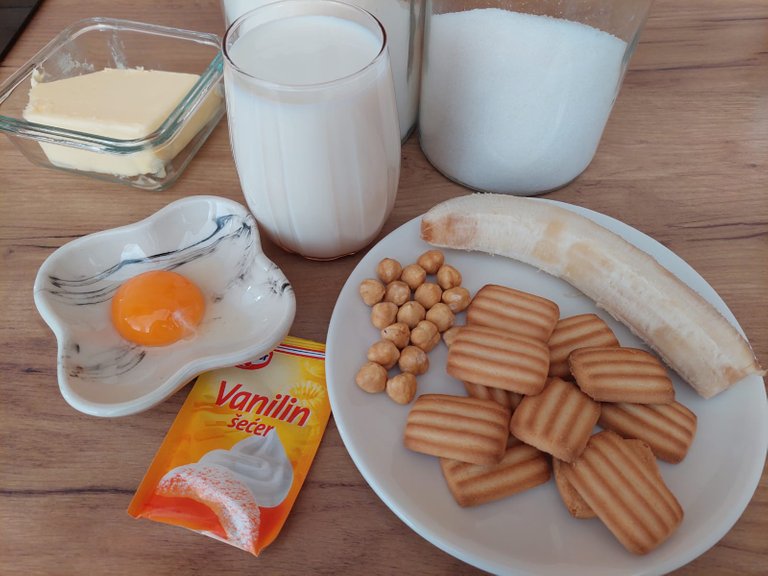 Ingredients for Banana Magnolia Pudding
-2.5 cups milk
-4 spoons of granulated sugar
-2 spoons of flour
-1 egg yolk
-1 packet of vanilla
-1 teaspoon of butter
-1 pack of milk baby biscuits
-1 banana
-1 handful of hazelnuts
Without turning on the stove, I poured the milk into a suitable saucepan and added the flour.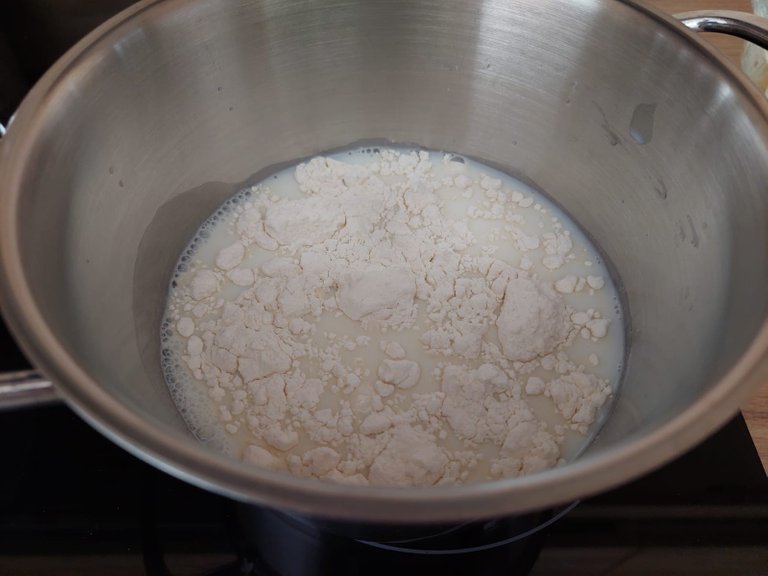 I added egg yolks and sugar and stirred to get a homogeneous consistency.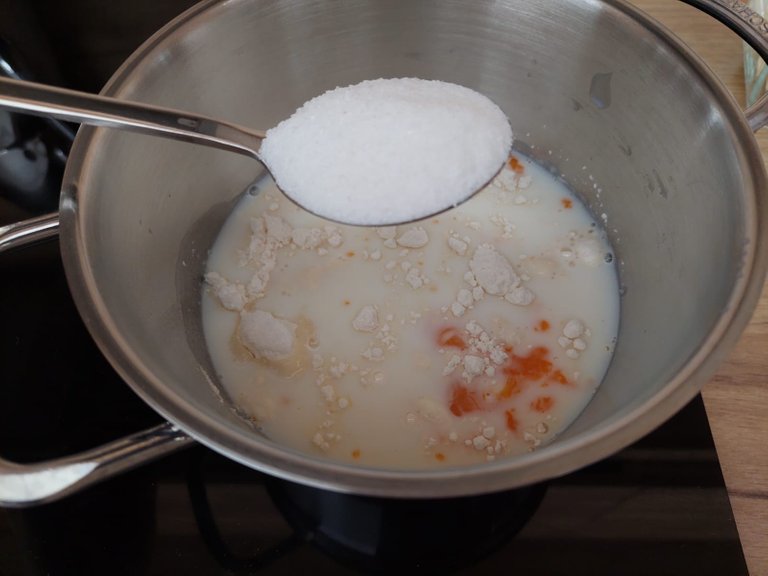 And I turned on the stove and started cooking, stirring constantly.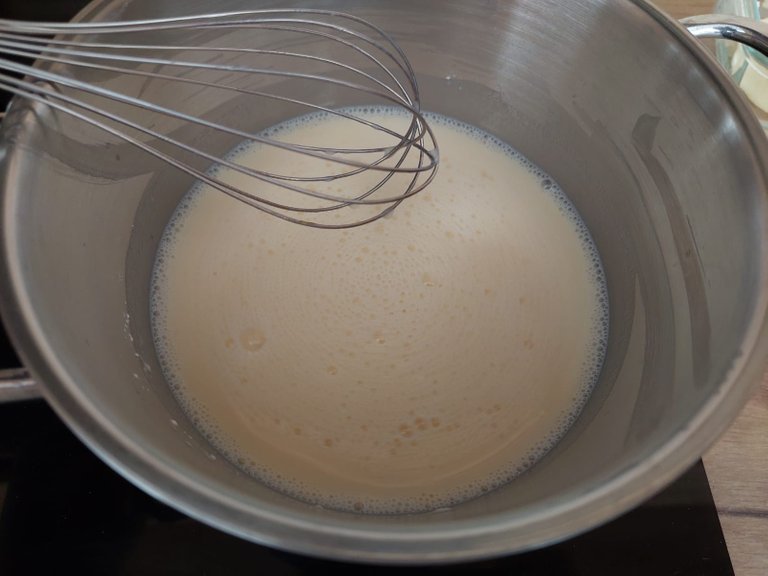 When the pudding was cooked, I added vanilla.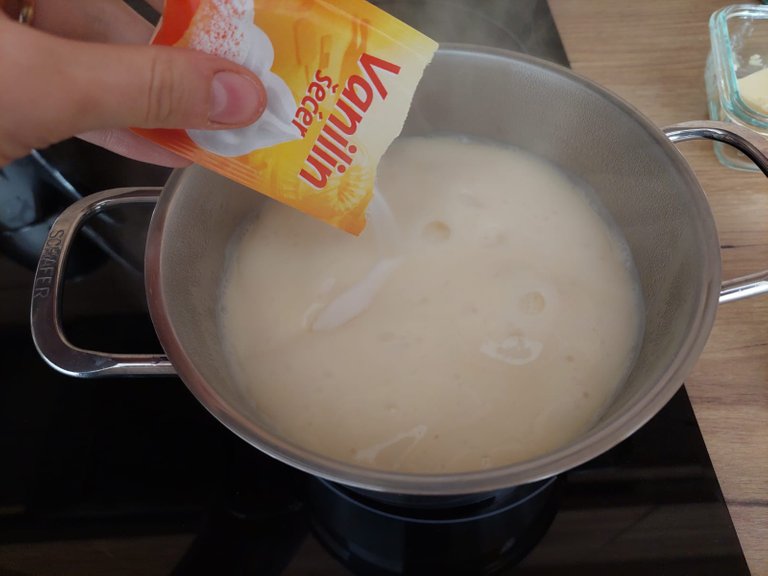 Lastly, I added butter and left it to cool.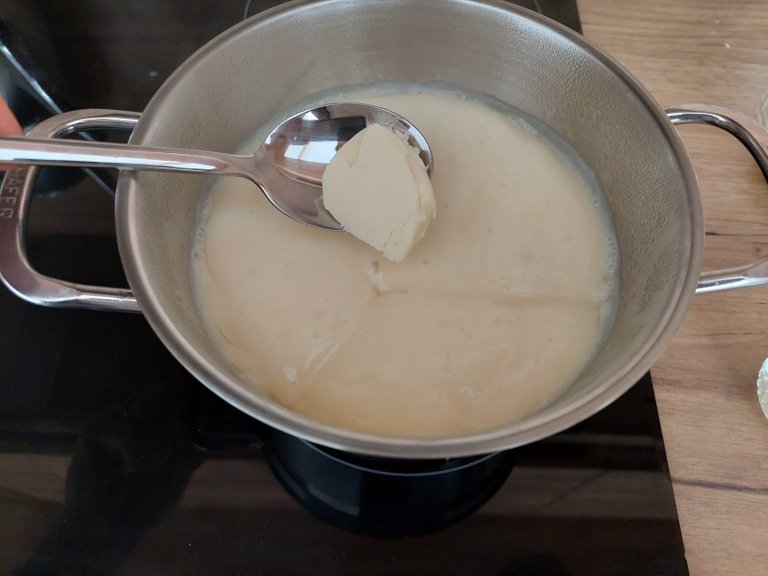 I put the biscuits in a rondo.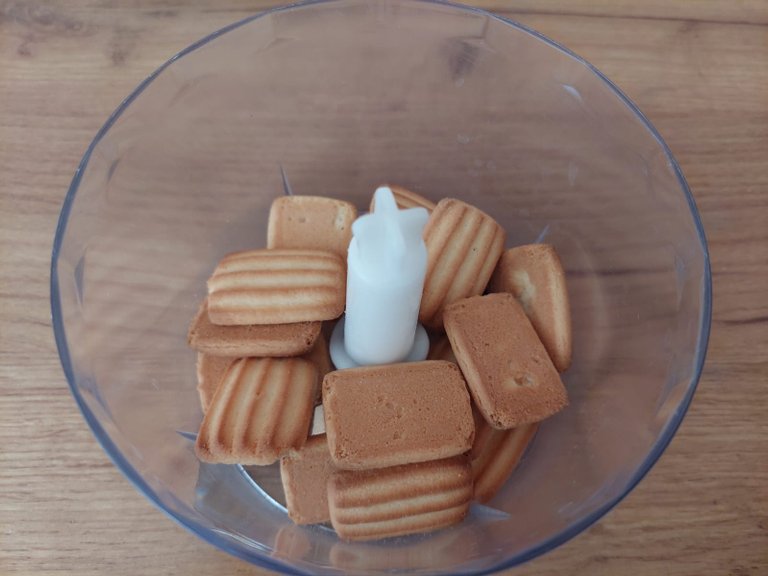 I put roasted hazelnuts on it and pulverized it.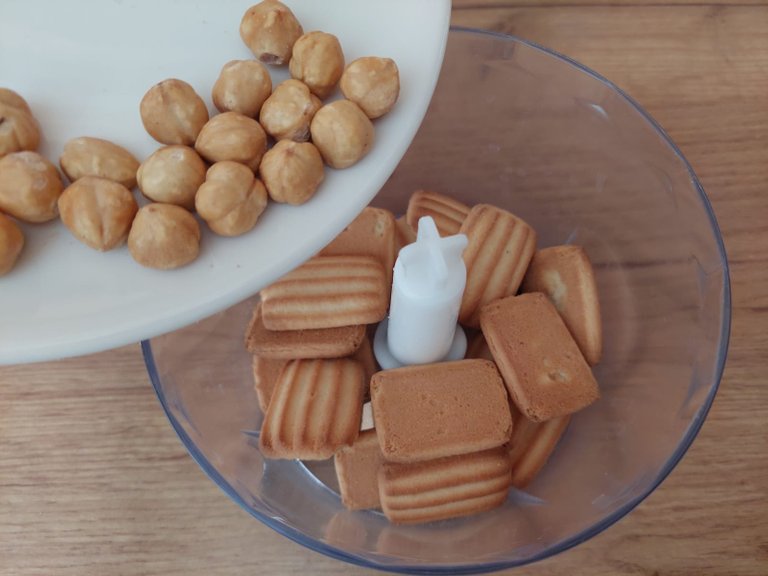 It is enough for the powder mixture to be this size.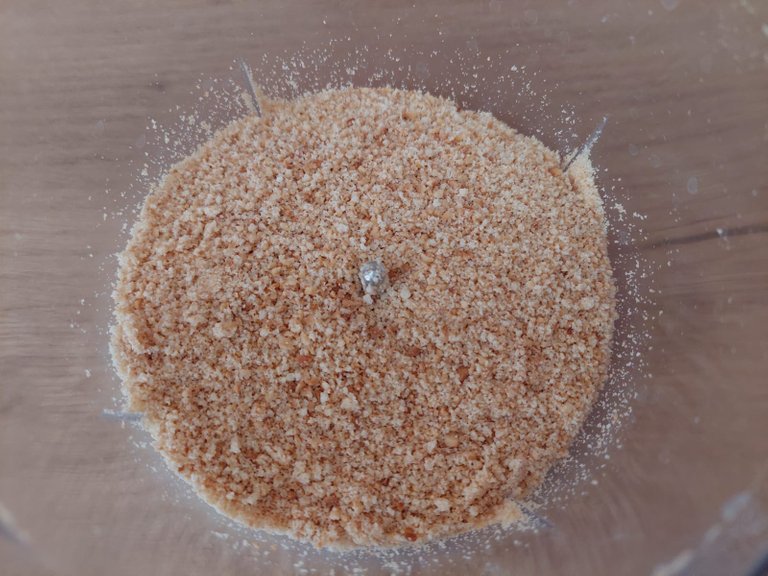 I put 2 spoons of powdered biscuits on the bottom of a suitable bowl.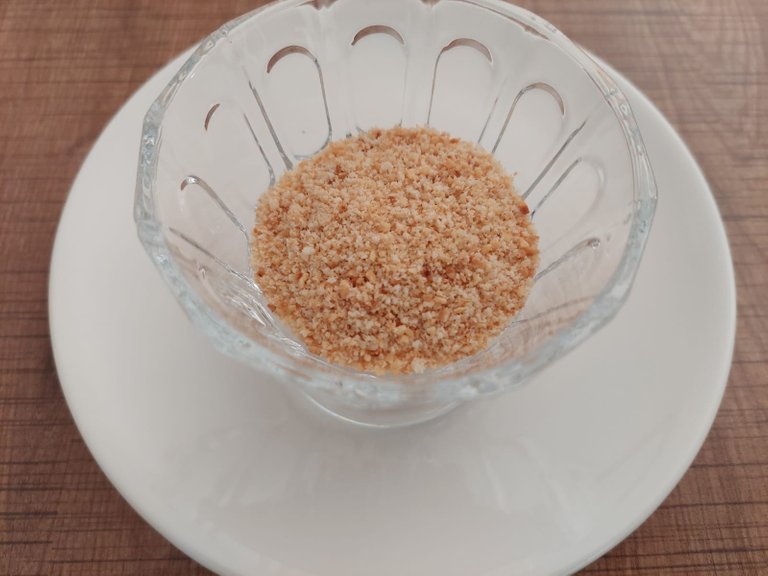 I placed the sliced bananas on top.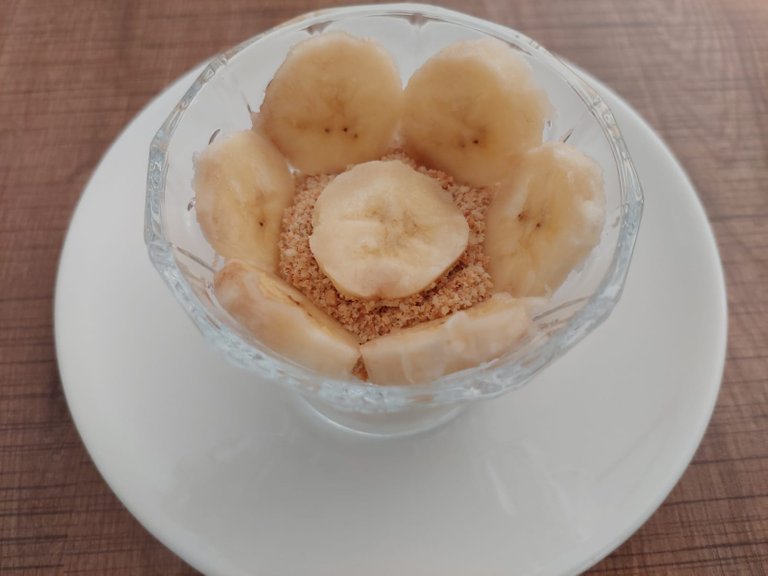 Then I poured the cooled pudding over the bananas and biscuits.

I put powdered biscuits on top again and completed my dessert.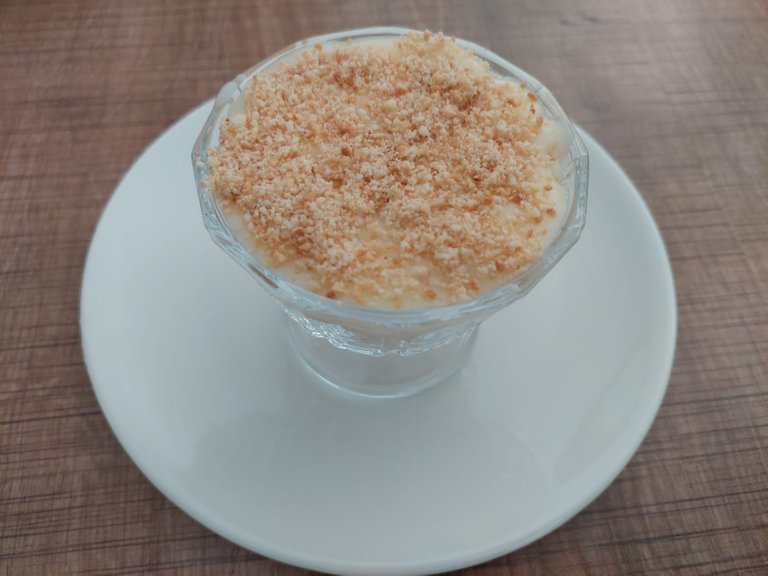 If you wish, you can decorate it with banana slices and biscuits. I added it as an example.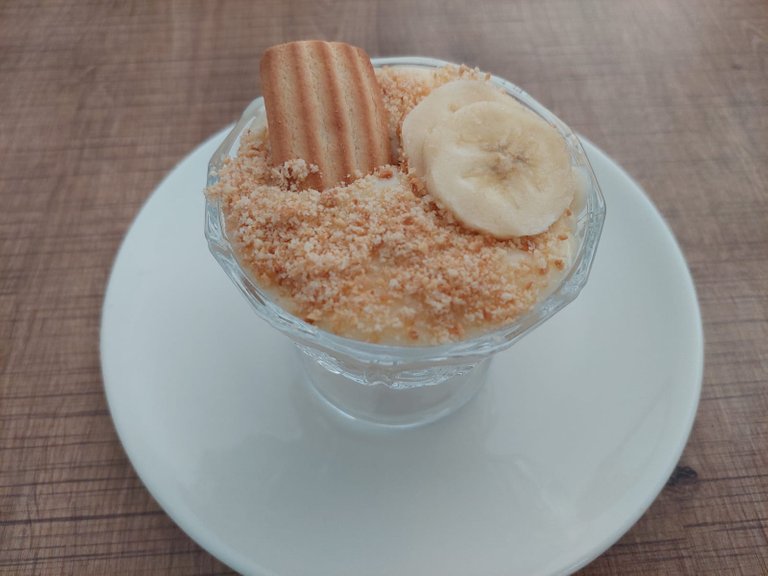 Milk cream is normally added to the pudding of this recipe, but I did not add it today.
Instead of 2 spoons of flour, you can add 1 spoon of flour and 1 spoon of starch.
Serve the dessert after it has definitely cooled down well, and the best results are obtained when it is left in the fridge overnight. In general, this rule applies to all milk desserts.
I think hazelnut is not in the original magnolia recipe, but I add it because I like the flavor it adds.
Thank you for reading.
Bon Appetit.😊
All photos and content are my own.
The photos were taken with a Samsung A72 smartphone.
All work is mine unless otherwise stated.
---
---