Iberian Fauna - Sciurus vulgaris
Hello nature lovers, I think this will be my first contribution to this community, I don't remember if I published before, I'm not sure, publishing in so many communities is what it has. In the end you don't remember well.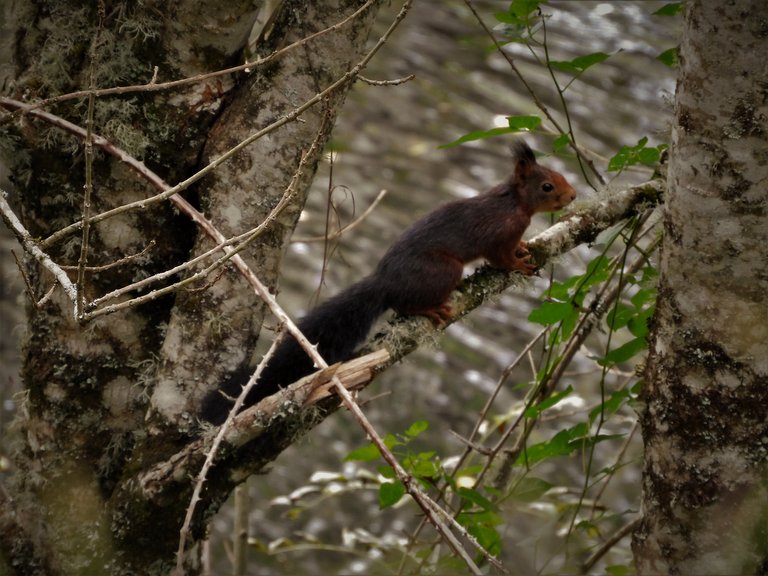 Today while doing my daily route through the park of my city like every day, I saw a squirrel on top of a tree, an oak to be more exact, taking advantage of the fact that I had my camera on me, I took the opportunity to try to take some pictures of it.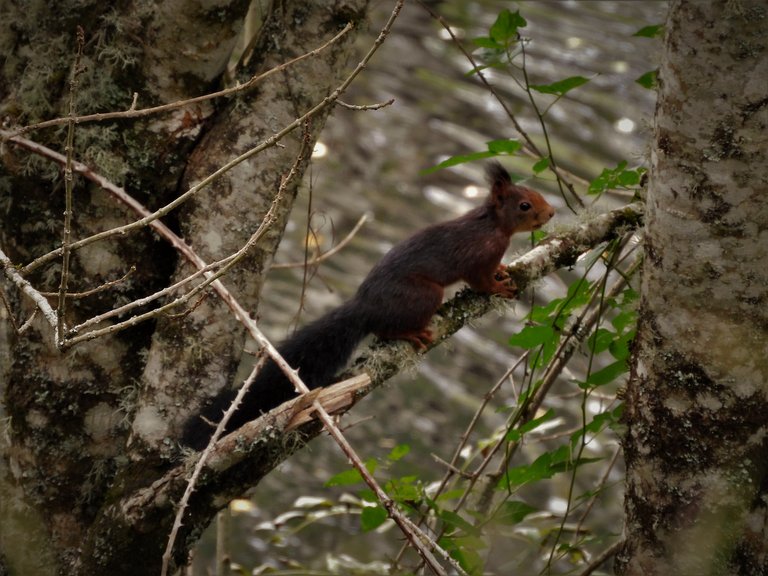 This will be the second or third time that I manage to see and photograph them, these squirrels are very elusive, and scary, it is not usually easy to find them, they are not very friendly to photographs, and other times I did not carry the camera with me, with the mobile it is practically impossible.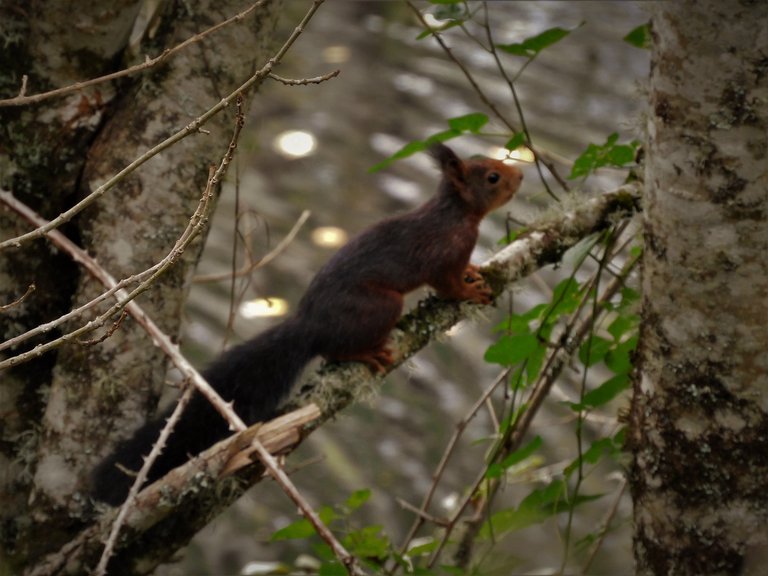 On this occasion I had some luck and I was able to take some fairly clean photographs, since of all the images I only liked these three, in addition to the fact that the squirrel looks good, without branches or leaves in the middle.




Graphic design and banners created by
@lourdeshd6
---
---