Hive is expanding in all directions right now.
Watch this space.
I follow as much hive related content as possible. There is so much happening that it's hard to keep up but there is information everywhere.
Hive
Twitter
Noise
Discord
Torum
As the eco-system grows there is so much to digest but i do try to soak up as much info as possible and then funnel it through my posts and the hive-blockchain twitter account for others to see.
There were two interesting ones today on top of all of the smaller pieces that we see everyday.
The first one that caught my attention was form @themarkymark who created hive punks. A project that has bee hugely successful in it's first few weeks with hopefully lots more to follow. I minted a dozen on day one and will be holding onto them tightly for the next few months as we see where he goes with it next.
This is my favorite one from my collection. Looks like a fun Scottish uncle.
The big news from the whole collection was a huge sale for two punks at $24,000. Considering that these are only a couple of weeks old with no utility that is a huge price.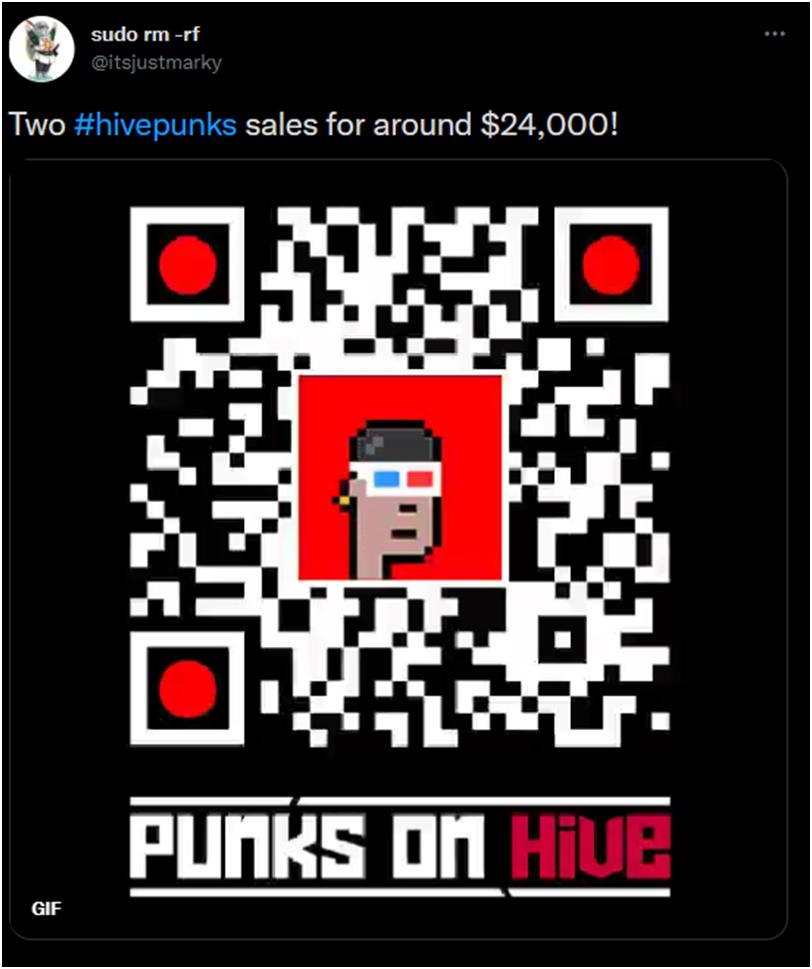 There are talks of creating a use case or game around them but for the moment it's purely speculation and collection value that is driving the market.
While the original mint price was just 10 Hive you can still pick up more common ones from 20 hive on the secondary market here,
I did have my eye on a couple more for the collection but unfortunately the transactions are not going through at the moment.
All positive news for a different kind of project for hive.
The other announcement is the launch of @liketu this month.



Liketu - Photography app.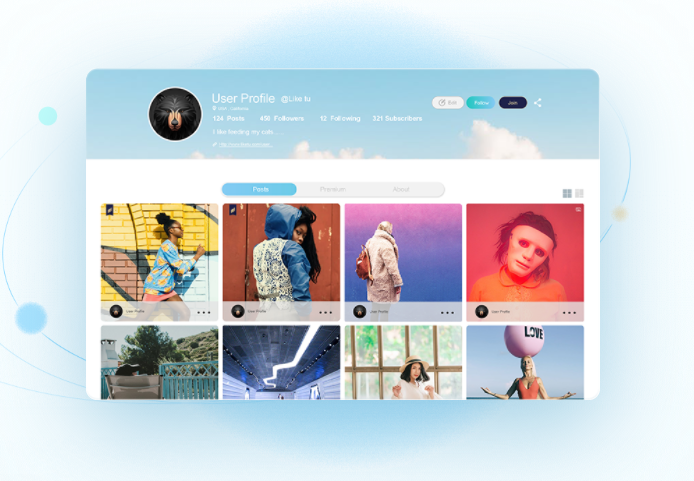 In the past we had an Instagram clone in Appics which unfortunately went to the tezos blockchain after our chain split into hive. That was a big loss as it had a good userbase and was a very professional and fun app for the users. Lots of people prefer this kid of social media experience than writing or blogging so it has a much wider appeal.
Today was the first that i had heard about this project but apparently it was three years in the making.
Liketu - pronounced as "like to", was originally conceptualised in 2018 and briefly introduced during STEEMfest in Krakow.
It's great to see a project like this keep developing in the background and launch on hive when the time is right. Full post here.
There are lots of other projects in the pipeline for hive but some never make it to launch.
This is one with a wide range of appeal. My biggest hope is that they have managed to create an easy onboarding process and easy to use app. Four years into the game it is still the biggest flaw across all hive apps that they are so hard to use and get started.
to allow users from existing social media platforms to migrate over to HIVE with as little friction as possible, giving them the experiences they have now come to expect from our tradSoc contemporaries except with the benefits of being mostly powered by Web3 technologies.
It sounds like that will be part of the plan going forward so i'm excited to see where they go with this one.
Posted Using LeoFinance Beta
---
---