Undiscovered Gems on NFT Showroom / Edition #25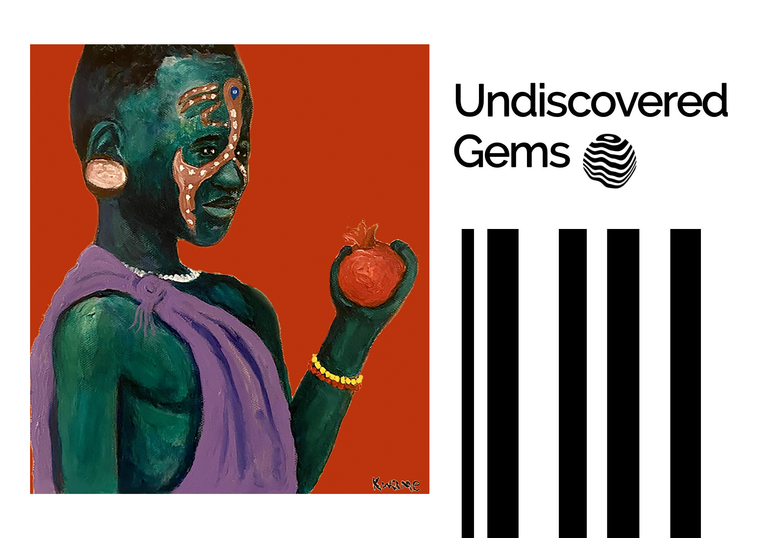 ---
---
The age of art does not determine it's value, here are some hidden gems that were minted long ago that deserve another look <3
---
---
Creator: @vitalina
Total Edition(s): 2
Wood Fairy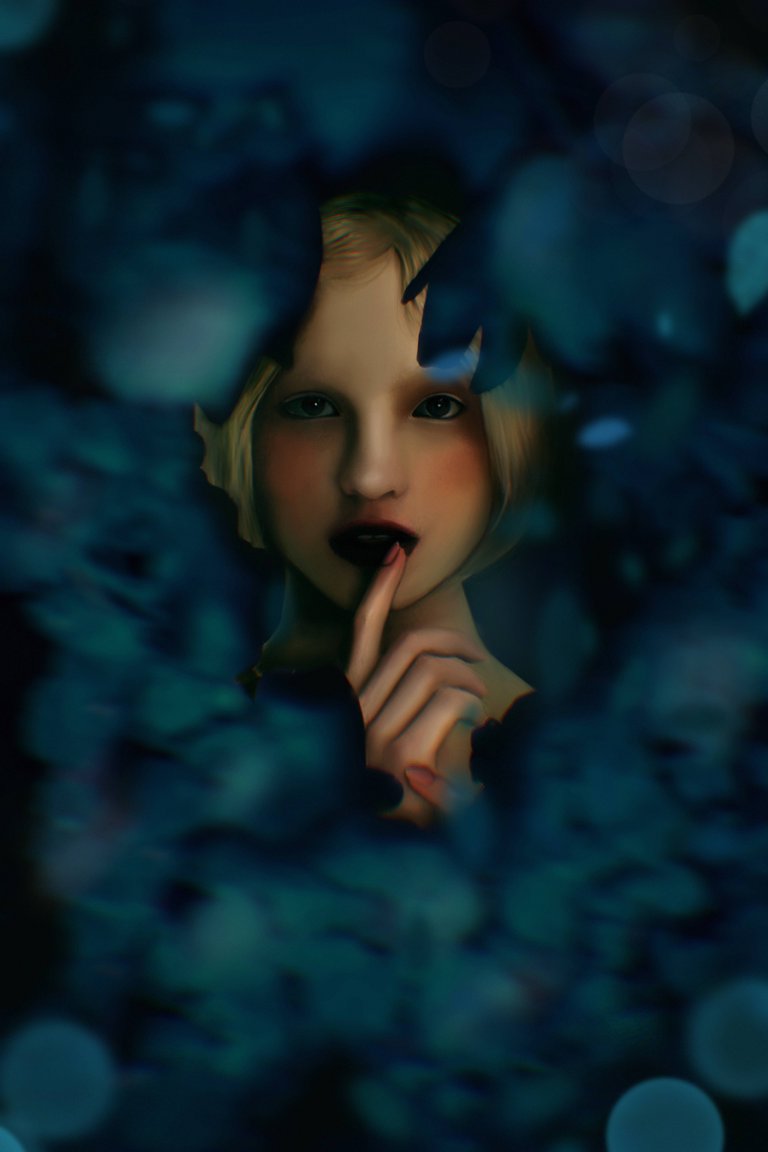 ---
---
Creator: @julesquirin
Total Edition(s): 2
A 3D scene made using Blender 2.92. 3840x2160 .png, makes for a good wallpaper!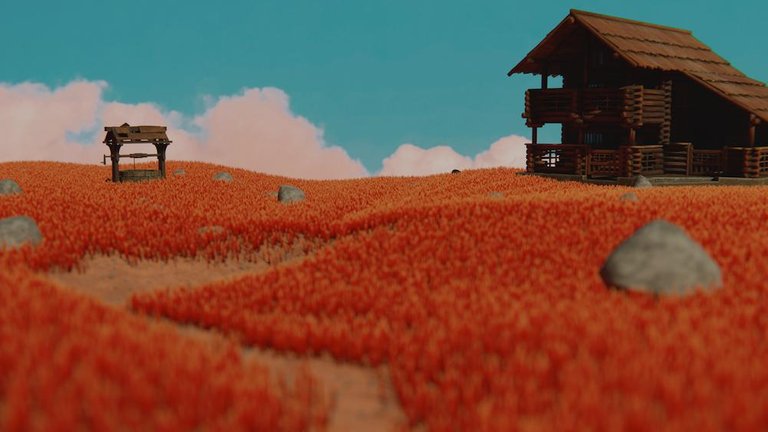 ---
---
Creator: @fulani
Total Edition(s): 1
Collage made with mixed technique. It is a series that I have called Between fish. And it's about recognition and self-love. Being able to look at ourselves from the inside in a sincere and unapologetic way. This call I am water is inspired by one of the four elements and the metaphor used by Bruce Lee to flow like water. "Don't settle into a shape, adapt it and build your own, and let it grow, be like water. Empty your mind, be amorphous, moldable, like water. If you put water in a cup it becomes the cup, if you put water in a bottle it becomes the bottle, if you put it in a kettle it becomes the kettle. Water can flow or it can crush. Be like water, my friend, running water never stagnates; so it is necessary to continue flowing ". Bruce Lee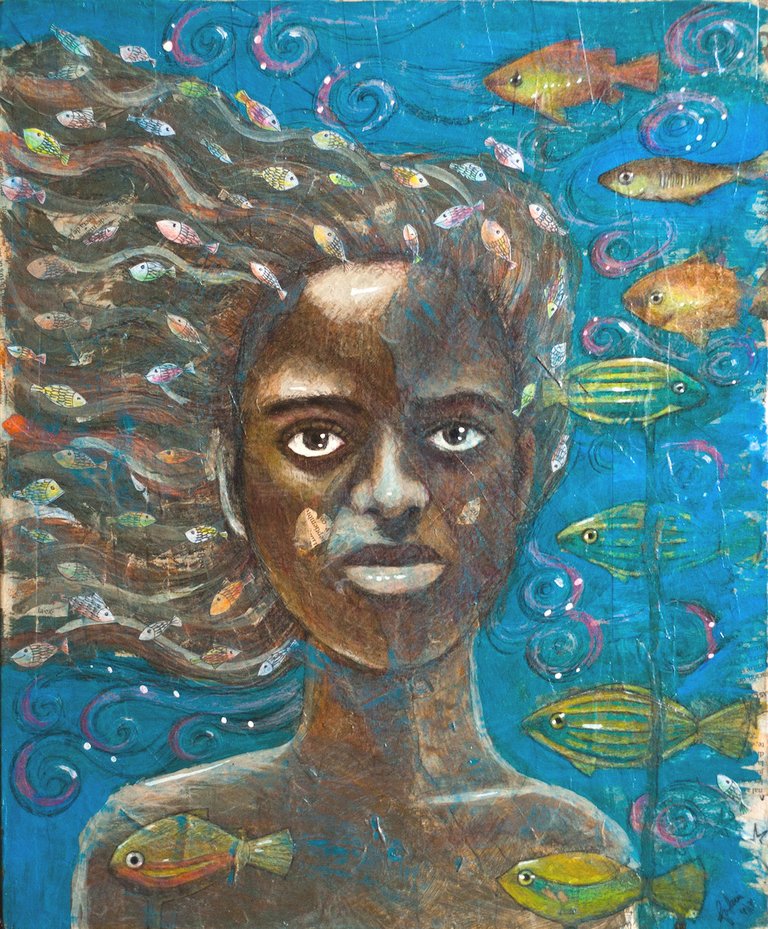 ---
---
Creator: @russdpale
Total Edition(s): 3
Amber tones suggest a warm landing spot for our minds eye... if we have arrived at nothing, then how are we to return from it? The void for one is the world for another, and if that is true, then did we ever really arrive at nothing to begin with? Perhaps it says more about you, than me. . . . . Show me proof you have purchased all 16 pieces that will eventually release here and Ill show you the superset.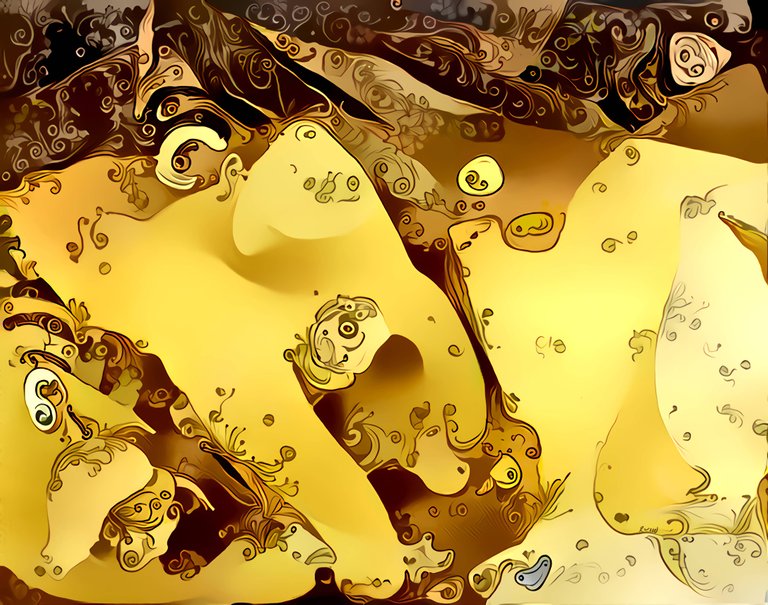 ---
---
Creator: @kwame89
Total Edition(s): 2
Eno is the son of Nnaki, the deity of fertility. He is the prince of his village Neteferet; a title earned at birth due to his lineage. Eno, his sister Inama, his mother, aunt Nnika & uncle Nua all have green skin due to the fact that they are from a distant planet. The legend has it that Eno's mother Nnaki along with her siblings crash landed in the village years before his birth.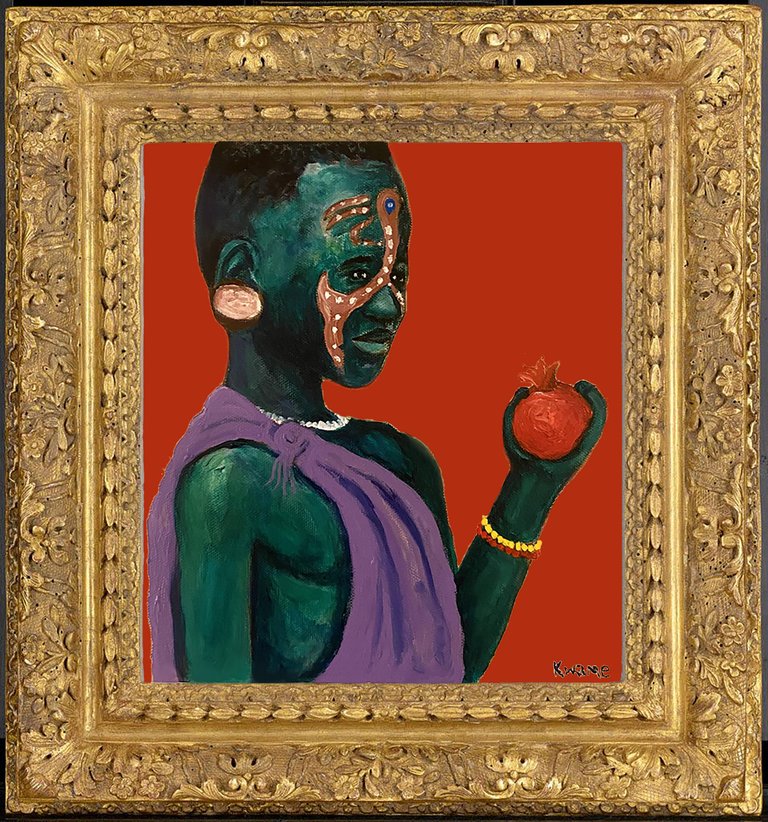 ---
---
Beneficiaries are set to distribute 10% to each artist represented in this post.
---
Visit the site and browse art: https://nftshowroom.com/
You can follow us on
Twitter: https://twitter.com/NftShowroom
Instagram: https://www.instagram.com/nftshowroom/
Youtube: https://www.youtube.com/channel/UC3iRvtv3A7EAGRcZMYGJmHw
Visit our virtual gallery in Cryptovoxels: NFT Showroom Exhibition
For any questions or support please visit us in discord NFT Showroom discord

---
---