The NFT Showroom Cryptovoxels parcel is in open collab mode, you are invited to drop some art in this shared space!
We are preparing to work with some of our amazing artists to run their own Cryptovoxels shows in the official NFT Showroom parcel, until then we have decided to make the gallery an open playground to everyone!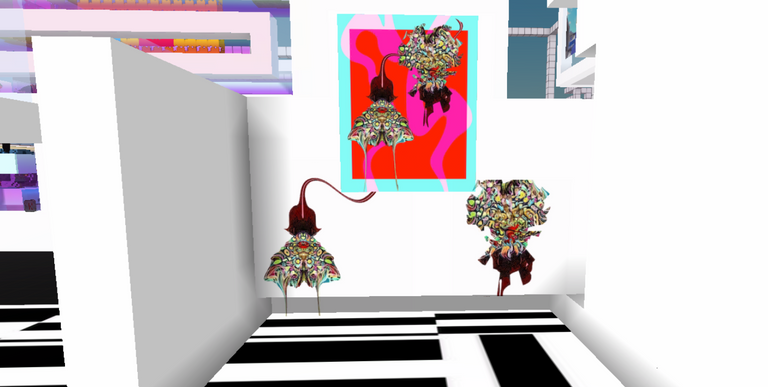 If you would like to participate just drop the ETH address you will use to login in the #cryptovoxels channel in the NFT Showroom discord and you will be added as a collaborator!
This means that you can modify the space by adding or deleting art, vox models, blocks etc. Once you have been added all you need to do is login using metamask or one of the other supported extensions and you can start contributing. This is a great opportunity to practice building if you have never had the opportunity and will create an interesting shared experimental space.
There is a basic structure setup to get things started. Linked below is a guide with some building instructions, come ask in the discord if you need help.
https://wiki.cryptovoxels.com/en/Parcels/Building
There are only really two rules for building:
It is possible to move images and vox models outside of the parcel bounds, going outside a little bit is okay but infringing on the neighbours property is very bad etiquette so we ask you to stay inside. If you accidentally do this and can't fix it tag @juliakponsford in discord and she can help you move it.

Cryptovoxels is family friendly so no sexually explicit images are allowed, tasteful nudity is considered okay.
Other than that feel free to go crazy, add your art/vox and alter the structure!
The parcel is here: https://www.cryptovoxels.com/[email protected],332N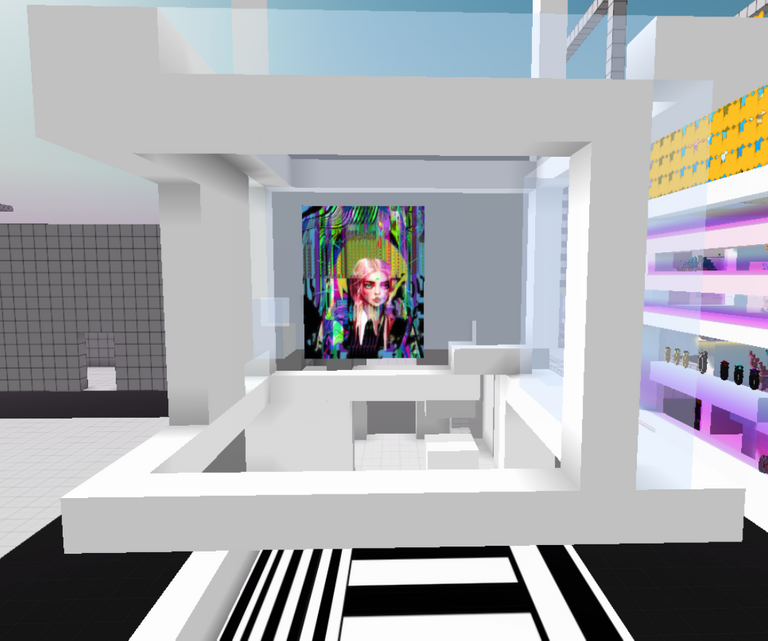 ---
Visit the site and browse art: https://nftshowroom.com/
You can follow us on
Twitter: https://twitter.com/NftShowroom
Instagram: https://www.instagram.com/nftshowroom/
Youtube: https://www.youtube.com/channel/UC3iRvtv3A7EAGRcZMYGJmHw
Visit our virtual gallery in Cryptovoxels: NFT Showroom Exhibition
For any questions or support please visit us in discord NFT Showroom discord

---
---