NFT Showroom Partners with Changelly! Swap any crypto for HIVE directly in your wallet!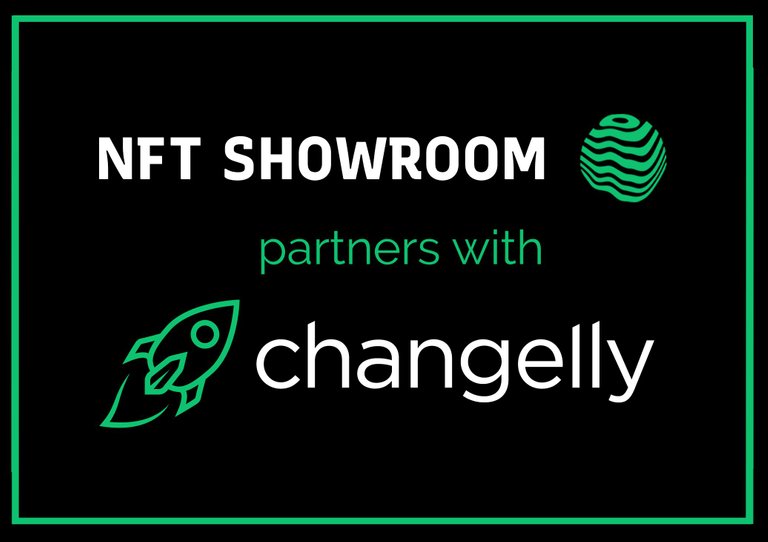 We are happy to announce that we have partnered with Changelly to make it easier for you to get HIVE. One of the challenges of crypto is helping new users navigate exchanges and we want to make it as easy as possible. You can now convert almost any crypto to HIVE directly on the NFT Showroom wallet page.
How to use the Changelly swap feature
1. Log into https://nftshowroom.com/ and navigate to the wallet page by clicking the dropdown menu under your username (upper right)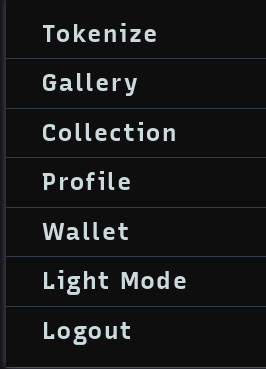 2. On your wallet page you will see your HIVE, SWAP.HIVE and BEE balances. Below that is your Changelly swap transaction history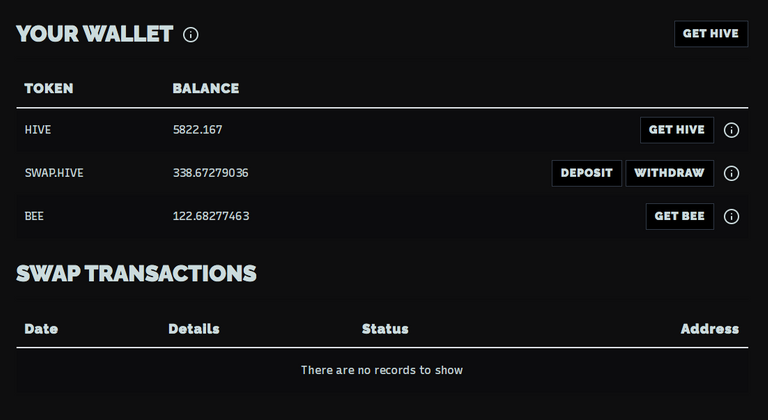 3. To start a swap click GET HIVE on the top right or next to your HIVE balance. A window will pop up, the details will default to ETH but you can use the dropdown menu to choose another crypto: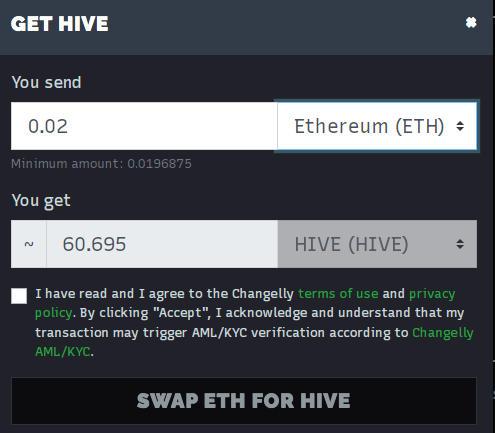 4. Enter the amount of ETH (or other crypto) you would like to swap for HIVE. Please note the minimums, ETH is 0.0196875. Agree to the Changelly TOS and click SWAP ETH FOR HIVE.
Please note that the amount of HIVE you will receive is an estimate, if the market is extremely volatile you may get a bit more or less!
The next window will give you directions on where to send the ETH: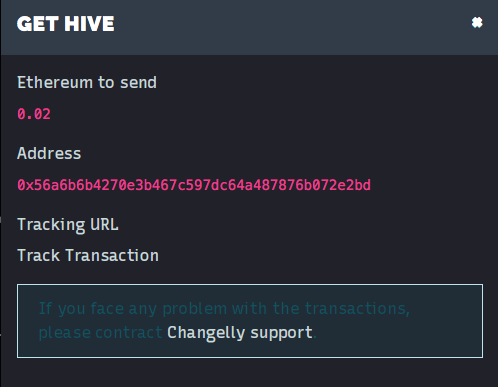 5. Navigate to your ETH wallet. In this example we sent 0.02 ETH to address 0x56a6b6b4270e3b467c597dc64a487876b072e2bd
Always double check you are sending to the correct address that Chagelly has provided you before proceeding! Please note that for some cryptos you may be required to use a memo, adding the memo will ensure your transaction goes smoothly. Here is an example using EOS where a memo is needed: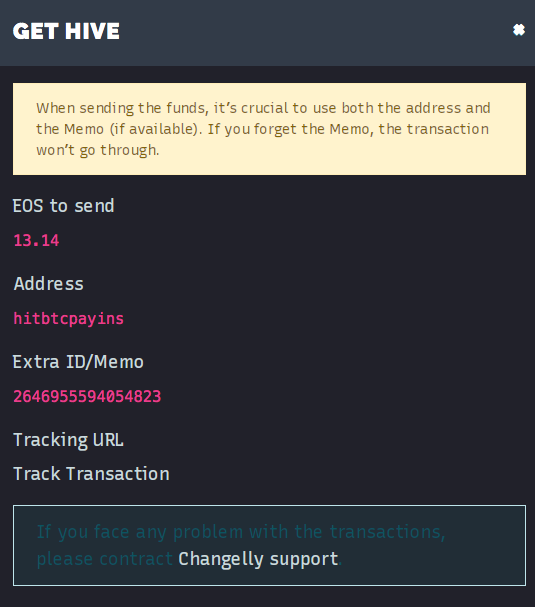 6. Now that you have sent the crypto you should see a new entry in your SWAP TRANSACTIONS. The STATUS will go from waitinging to finished once your swap is complete. This can take up to 30 minutes but is usually much faster:


7. You should now see your HIVE reflected in your balance. You can convert this to SWAP.HIVE or exchange for BEE depending on your needs.
If your exchange is taking an exceedingly long time to process you can visit Changelly Support and create a ticket:
https://support.changelly.com/en/support/home
Make sure to include the TRANSACTION ID provided in the details section under SWAP TRANSACTIONS when submitting your ticket.
---
Swap limits with no KYC
Changelly can be used with no KYC up to 1 BTC daily or a maximum of 5 BTC monthly
If you go over those limits your tx will be flagged for KYC and you will potentially need to speak to support for a refund so please be cautious to not exceed these amounts.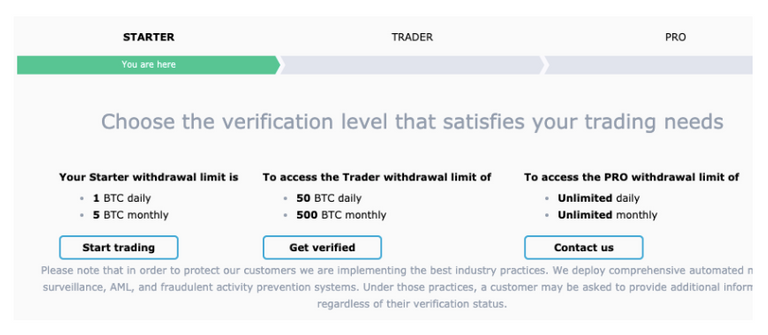 As always if you have any questions or need assistance come visit us in our Official discord!
---
Visit the site and browse art: https://nftshowroom.com/
You can follow us on
Twitter: https://twitter.com/NftShowroom
Instagram: https://www.instagram.com/nftshowroom/
Youtube: https://www.youtube.com/channel/UC3iRvtv3A7EAGRcZMYGJmHw
Visit our virtual gallery in Cryptovoxels: NFT Showroom Exhibition
For any questions or support please visit us in discord NFT Showroom discord

---
---