NFT Showroom Artist Spotlight: @NFT-Mediaverse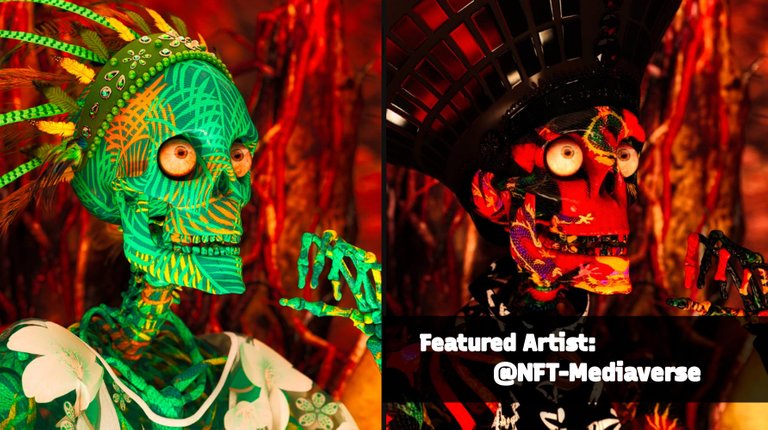 ---
---
Q: Tell us a bit about yourself!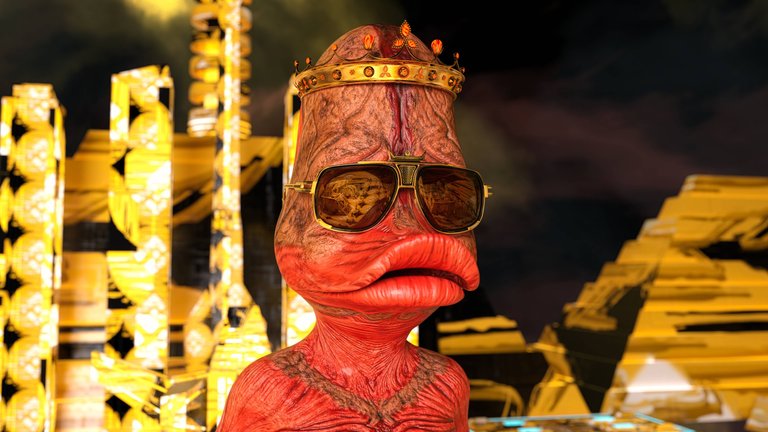 I am a city person, workaholic, comedian, writer, 3D Artist and scientist (not necessarily in that order). Love to spend time with my judgmental family and I enjoy playing and watching basketball and soccer with my friends.
In the last decade, I spend most of my time finishing my bachelor's and master's degree, telling uncomfortable weird jokes to drunk people in all kinds of venues (from small clubs in front of 6 people to over 4000 in big arenas). I was also very successful in ruining relationships for the sake of art and trying to find my voice in digital art.
My comedy and digital art are inspired by painful events in my life, unbelievable stuff people say, and social inequalities. Through art, I can express a lot in a way that I couldn´t do in any other way. My main goal in art is to connect with people and to entertain them.
Q: What is your art background?
As a fourteen-year-old, I started to play around with Namo WebEditor and created textures with Paint, Gimp, and Macromedia Fireworks. Three years later I started an internet platform with the purpose of reviewing music albums and promoting musicians.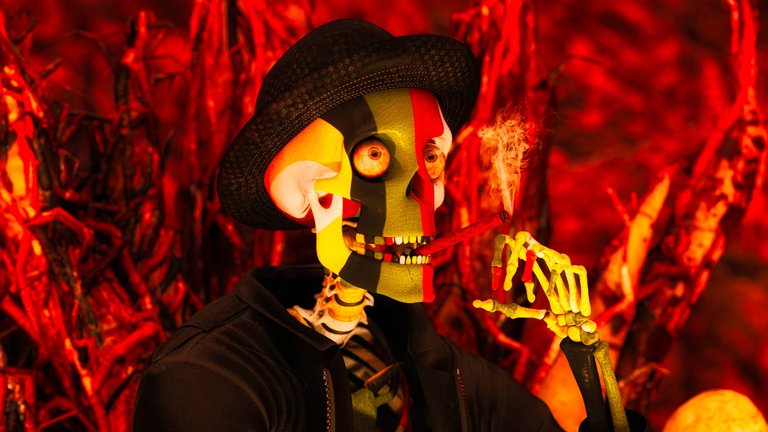 After watching Dane Cook´s Vicious Circle for the 100th time I started to do comedy during college. As a comedian, I gained traction very fast, won multiple national awards, and played with a lot of the big names. A couple of years into comedy I also got into digital art and game design, because I wanted to tell stories through a more visual medium. So my digital art is very cinematic and a lot like a TV episode.
But my NFT artworks right now focus on collectibles, because I want to build a big community that participates in my journey as an artist. In the future, I also want to drop more cinematic artworks. For the creation of my digital art, I use several 3D software, but I also create and use a lot of textures, that usually are created in 2D.


---
---
Q: How long have you been in cryptoart/ NFTs, how did you discover them and what has been your experience so far?
End of 2017 I discovered Enjin and was pretty sure that liquid game assets would be the future, but I didn´t fully grasp the concept and all the different potentials of NFTs back then. So I joined the NFT community in February 2021 after the initial hype. My experience in this space is amazing so far. I got a lot of attention as a digital artist, sold many NFTs, connected with great people and I could spend months just looking at all the versatile beautiful top-notch art in this scene.
---
---
Q: Any new art or upcoming projects you would like to tease?
My first goal is to finish the artworks for all of my collections, including my freshskulls collection. Thirteen freshskulls are released so far and there will be 100 freshskulls in total.
I got inspired by the awesome skull art in the NFT community and wanted to give it a colorful touch. With my freshskulls I want to express that everybody is different on the inside. Some people are batshit crazy, cool pirates, devious hackers, funny idiots, awesome chads, insecure warlords, knitting enthusiasts, and accountants.
Also collecting one of my collectibles on any platform is like an access pass to a lot of awesome projects that are planned and ongoing. One of the main aspects of why I joined NFT Showroom was because of the social aspect and the emphasis on community participation. Forming a community is the most rewarding and enjoyable part for an artist.
---
---
Q: What are your top three favorite pieces of art you have tokenized on NFT Showroom?
My favorite freshskulls have a relaxed and cool personality. They are able to handle every situation you throw at them. I feel like these skulls are exciting to hang out with and have action-packed lives.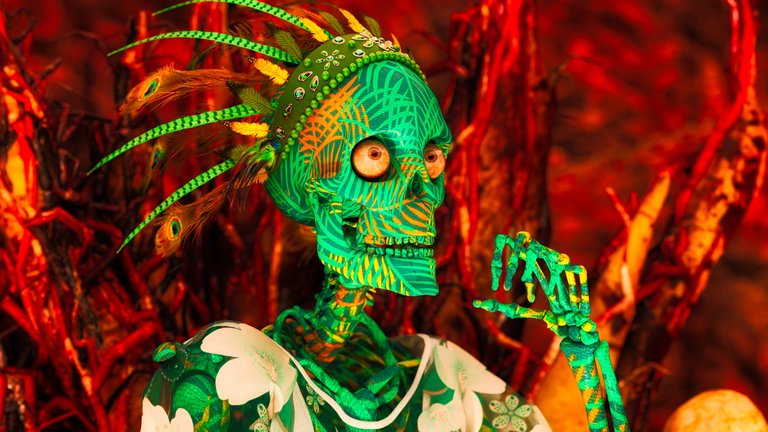 ---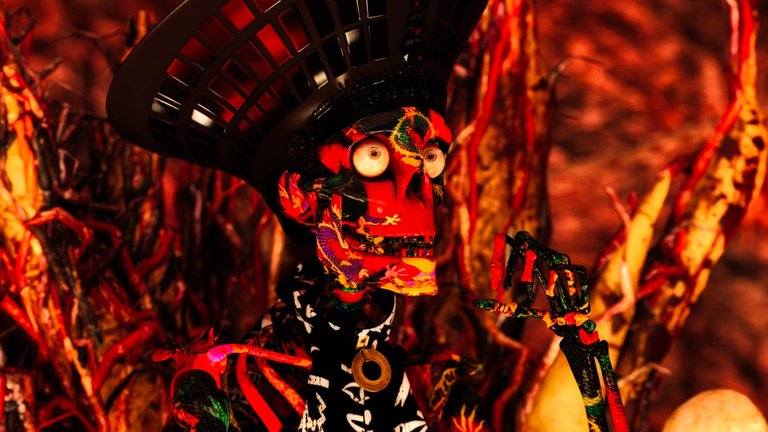 ---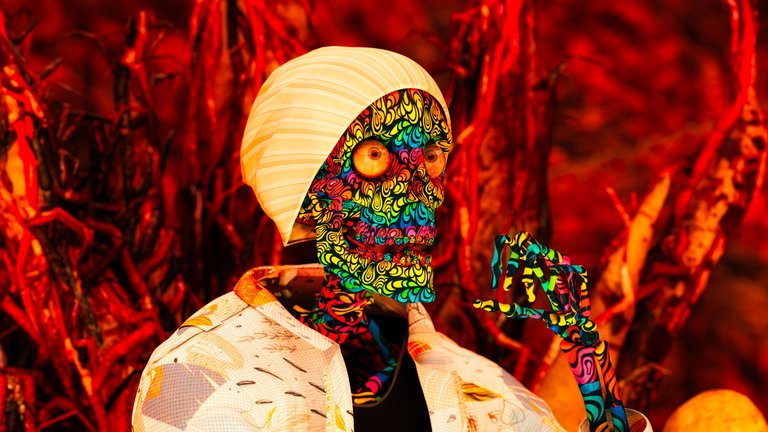 ---
---
Each Featured Spotlight artist will now also get their own popup gallery in cryptovoxels!
You can check out @NFT-Mediaverse's cryptovoxel space Here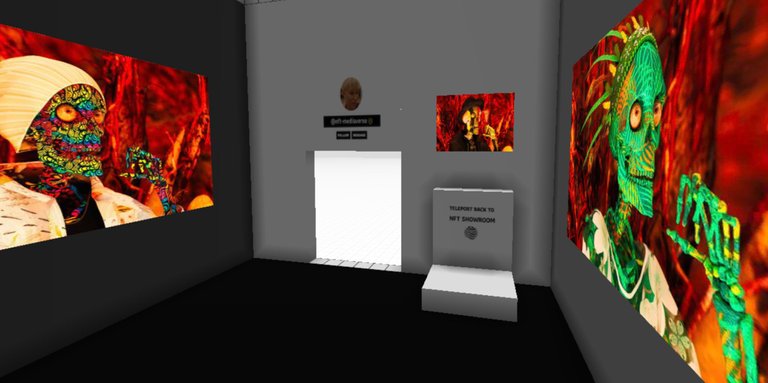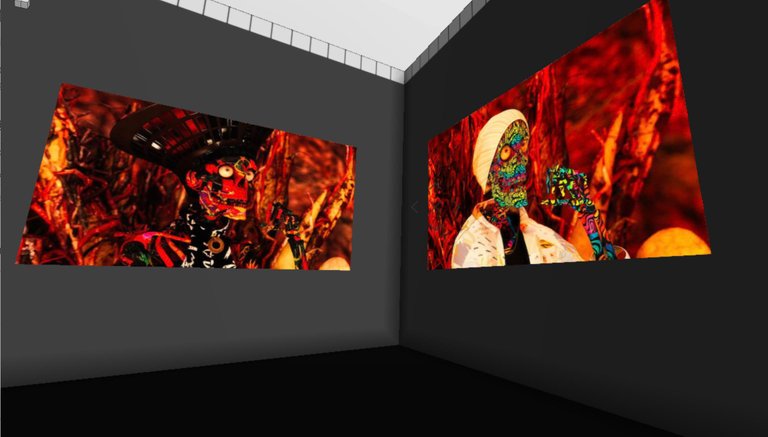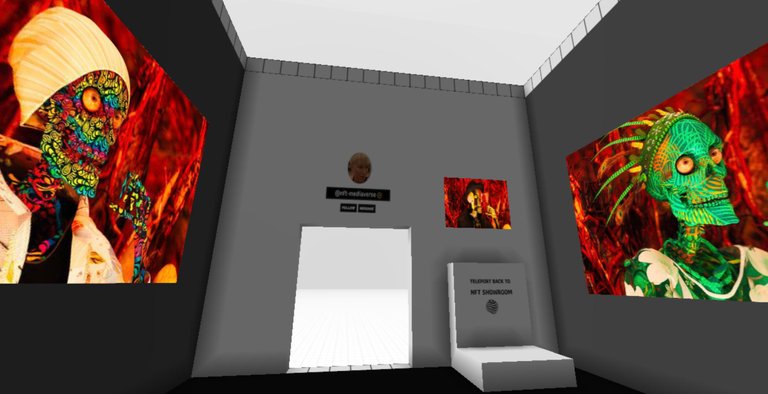 ---
---
---
---
NFT Showroom:
https://nftshowroom.com/nft-mediaverse/gallery
SignArt
https://mainnet.sign-art.app/user/3PMgDM9bv1RvPFyqTchFVdQHr2nKbmiYFKM
Kalamint
https://kalamint.io/user/nft-mediaverse
Liquidifty
https://app.liquidifty.io/u/0xf41165D7255e460C832380EBB7e1A1A6a99f84d6
Twinci
https://app.twinci.io/user/0xf41165d7255e460c832380ebb7e1a1a6a99f84d6/0x4ffce9639d3d72e7ea4fd06f530b0bc67a449bcc?page=0
Hic et nunc:
https://www.hicetnunc.xyz/NFT-Mediaverse/creations
Also part of the innovator creator program on the Binance NFT Marketplace.
Tryshowtime:
https://tryshowtime.com/nft_mediaverse
Foundation:
https://foundation.app/@nft-mediaverse
Twitter
https://twitter.com/universe_nft
---
---
Visit the site and browse art: https://nftshowroom.com/
You can follow us on
Twitter: https://twitter.com/NftShowroom
Instagram: https://www.instagram.com/nftshowroom/
Youtube: https://www.youtube.com/channel/UC3iRvtv3A7EAGRcZMYGJmHw
Visit our virtual gallery in Cryptovoxels: NFT Showroom Exhibition
For any questions or support please visit us in discord NFT Showroom discord

---
---