Updates - News - Info - Poll (ENG/ITA) - 3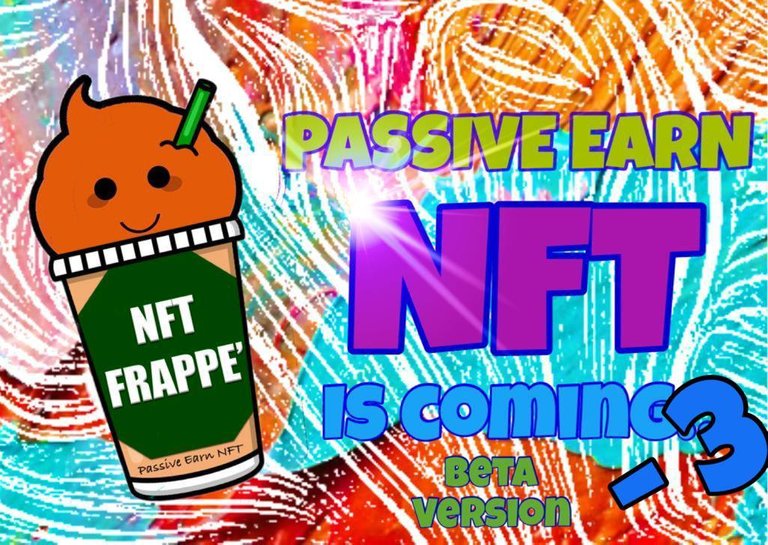 ENG VERSION


(segue versione Italiana)
Good morning friends!!
Here we are at the Thursday update, as mentioned in the first presentation posts, this project will come out with two weekly posts, the first on Monday with the showcase of the NFTs coming out and those remaining in the shop but also with updates on purchases and holders of our NFTs.
The second will come out on Thursday with accounts and updates on the project.
The reports on the total of tokens distributed and updates on the project but we will talk about all this in "work in progress" and there are only three days left to start!

Today we focus on two points.
The first is on the choice of the token reminding you that the survey is still open and you can find it at this link:
https://peakd.com/hive-146620/@nftfrappe/poll-choose-your-token-engita
The choice is between three tokens DEC, PGM and STARBITS at this precise moment in which I write the post in the head there is PGM and almost certainly except for upheavals, we will start with this token that will accompany us for four weeks and then change.
The token chosen after four weeks will go on hiatus and can no longer be chosen or rather it will not be able to make two mandates in a row. but he will have to take a month off :).
Come on with the votes, and express your preference there is still time until Monday just comment with one of the three tokens in the post mentioned above.
---
The second point is how the project works and when you receive the "interest".
Here the speech becomes just complicated, in reality, it is all elementary but it must be understood :).
From the sale of NFTs, a pool is created consisting of 70% of the proceeds plus 60% of the proceeds from our posts.
The interests of this pool are split weekly based on the type of NFT held in your wallet.
| NFT | PUNTI |
| --- | --- |
| Common NFT | 1 point |
| Rare NFT | 3 points |
| Epic NFT | 8 points |
Every single point will have a value in this pool.
If we multiply every single point by the value of the NFTs released by the value of the weekly reward.
But let's take an example.
Let's say that Gianni and Pinotto have purchased two Common Gianni NFTs and an Epico Pinotto NFT respectively and that the rewards to be distributed during this week are 100 Tokens.
In this case, the total points of the NFTs sold amount to 10 (2 points for Gianni's two municipalities + 8 points for Pinotto's epic) which means that every single point is worth 10 Tokens.
So Gianni and Pinotto this week will receive 20 Tokens and 80 Tokens respectively.
Now Pinco arrives and buys a Rare NFT and a Common NFT and the token rewards to be distributed in the new week become 150 and no longer 100.
The total of NFT points sold now becomes 14 (2 points for Gianni's two communes + 8 points for Pinotto's epic + 4 points for Pinco's rare and commune), so every single point is now worth 10.71 (150/14).
Gianni, Pinotto and Pinco will receive this week respectively 21.42 (10.71x2) Token Gianni, 85.68 (10.71x8) Token Pinotto and 42.84 (10.71x4) Token Pinco.
As you can see, it is easier to do than to explain in words.
Furthermore, considering the fact that 60% of the earnings from posts also go to the pool, the return percentage is never fixed but is incremental.

Meanwhile, we hope to have removed some doubts.
Otherwise, we invite you to leave your doubts in the comments, so that we can also be useful to other users.


If you are not yet registered in NFTShowroom you can do it through this link
https://nftshowroom.com/?ref=nftfrappe
If you want to use my ref link


ITA VERSION

Buongiorno amici!!
Eccoci all'aggiornamento del Giovedì, come accennato nei primi post di presentazione questo progetto uscirà con due post settimanali, il primo al lunedì con la vetrina degli NFT in uscita e quelli rimanenti nello shop ma anche con aggiornamenti su acquisti e detentori dei nostri NFT.
Il secondo uscirà il Giovedi con i conti e aggiornamenti sul progetto.
I conti sul totale dei token distribuiti e aggiornamenti sul progetto ma di tutto questo ne parleremo a "lavori in corso" e mancano solo tre giorni allo start!!

Oggi ci concentriamo su due punti.
Il primo è sulla scelta del token ricordandovi che il sondaggio è ancora aperto e lo trovate a questo link:
https://peakd.com/hive-146620/@nftfrappe/poll-choose-your-token-engita
La scelta è fra tre token ovvero DEC, PGM e STARBITS in questo preciso momento in cui scrivo il post in testa c'è PGM e quasi sicuramente salvo stravolgimenti partiremo proprio con questo token che ci accompagnerà per quattro settimane per poi cambiare.
Il token scelto dopo quattro settimane andrà in pausa e non potrà essere più scelto o meglio non potrà fare due mandati di fila. ma dovrà prendersi un mese di vacanza :).
Forza con i voti esprimeteci la vostra preferenza c'è ancora tempo fino a lunedì basta commentare con uno dei tre token nel post citato qui sopra.
---
Il secondo punto è come funziona il progetto e quando si ricevono gli "interessi".
Qui il discorso si fa appena complicato, in realtà è tutto molto semplice ma va capito :).
Dalla vendita degli NFT viene a crearsi una pool formata dal 70% del ricavato più il 60% del ricavato dai nostri post.
Gli interessi di questa pool vengono spartiti settimanalmente in base al tipo di NFT detenuti nel proprio wallet.
| NFT | PUNTI |
| --- | --- |
| NFT Comuni | 1 punto |
| NFT Rari | 3 punto |
| NFT Epici | 8 punto |
Ogni singolo punto avrà un valore in questa pool.
Moltiplicando il valore di ogni singolo punto per il valore degli NFT detenuti, si stabilisce la reward settimanale.
Ma andiamo a fare un esempio.
Mettiamo il caso che Gianni e Pinotto hanno acquistato rispettivamente due NFT Comuni Gianni e un NFT Epico Pinotto e che le reward da distribuire durante questa settimana sono 100 Token.
In questo caso, il totale dei punti degli NFT venduti ammonta a 10 (2 punti per le due comuni di Gianni + 8 punti per la epica di Pinotto) il che significa che ogni singolo punto vale 10 Token.
Quindi Gianni e Pinotto questa settimana riceveranno rispettivamente 20 Token e 80 Token.
Ora arriva Pinco e acquista un NFT Raro e un NFT Comune e le reward in token da distribuire nella nuova settimana diventano 150 e non più 100.
Il totale dei punti degli NFT venduti ora diventa 14 (2 punti per le due comuni di Gianni + 8 punti per la epica di Pinotto + 4 punti per la rara e la comune di Pinco), quindi ogni singolo punto ora vale 10,71 (150/14).
Gianni, Pinotto e Pinco riceveranno questa settimana rispettivamente 21,42 (10.71x2) Token Gianni, 85,68 (10.71x8) Token Pinotto e 42,84 (10.71x4) Token Pinco.
Come vedete è più facile a farsi che a spiegarsi a parole.
Inoltre considerando il fatto che nella pool va a finire anche il 60% dei guadagni dai post, la percentuale di rientro non è mai fissa, ma è incrementale.

Intanto speriamo di avervi tolto qualche dubbio.
In caso contrario vi invitiamo a lasciare i vostri dubbi tra i commenti, in modo da poter essere utili anche ad altri utenti.


Se non siete ancora iscritti a NFTShowroom potete farlo attraverso questo link
https://nftshowroom.com/?ref=nftfrappe
Sempre che vogliate utilizzare il mio reflink


---
---