NFTs Here to Stay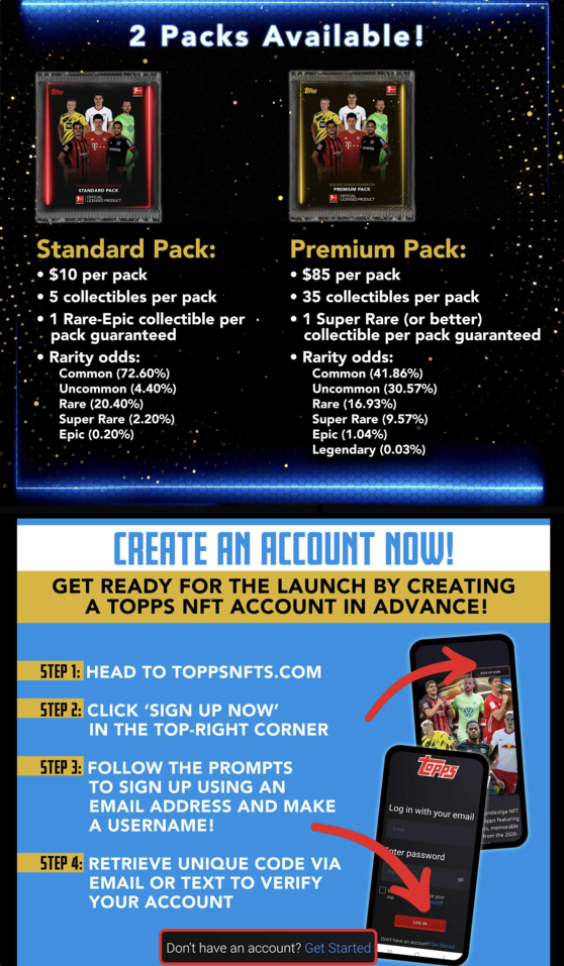 Blockchain technology continues to demonstrate not only growth but disruption to established industries across economies. Some are still thinking about executing their strategies to combat it but others are embracing it to align with their future growth potential. I have been a collector of sports trading cards in the past; mostly when I was young. Therefore, the Company Topps has always been known to me.
A couple of years ago, I once again got interested in collectibles in the sport card side as I saw signs of some growing interest once again. That got me looking at the Collection I had stored in my closet for decades! Unfortunately, no gold mines were founds but I stayed closed to what was happening as I continued to see interest. As liquidity around the world expanded, many asset classes have continued to see inflows from investors looking to speculate and get some gains.
I recently got an email which demonstrates how these old and new technologies and interests have crossed paths and converge to new potential, the Non Fungible Token (NFT). While well off its euphoric rise when a NFT was sold for $69 million, they continue to be a cornerstone of interest across the Blockchain space. Not only has art been in focus, but now #play2earn games based on NFTs like Splinterlands and other collectibles have grown. Amazing to see but only demonstrates the potential in the sector once technology gets adopted and grow!

Discord: @newageinv#3174
Chat with me on Telegram: @NewAgeInv
Follow me on Twitter: @NAICrypto
The following are Affiliate or Referral links to communities that I am a part of and use often. Signing up through them would reward me for my effort in attracting users to them:
Start your collection of Splinterlands today at my referral link
Expand your blogging and engagement and earn in more cryptocurrencies with Publish0x! Sign up here!
The best new browser to protect your privacy while still being faster and safer. Try the Brave Browser today with my affiliate link here: https://brave.com/wdi876
DISCLAIMER: The information discussed here is intended to enable the community to know my opinions and discuss them. It is not intended as and does not constitute investment advice or legal or tax advice or an offer to sell any asset to any person or a solicitation of any person of any offer to purchase any asset. The information here should not be construed as any endorsement, recommendation or sponsorship of any company or asset by me. There are inherent risks in relying on, using or retrieving any information found here, and I urge you to make sure you understand these risks before relying on, using or retrieving any information here. You should evaluate the information made available here, and you should seek the advice of professionals, as appropriate, to evaluate any opinion, advice, product, service or other information; I do not guarantee the suitability or potential value of any particular investment or information source. I may invest or otherwise hold an interest in these assets that may be discussed here.
---
---